I LOVE neon and I LOVE letters and typography, so I was always going to love the new show on at RISE gallery: The Light Within.
Neon, which for nearly a hundred years, has been used for commercial signage and advertising, reminds me first and foremost of the gaudy lights of Vegas, or Times Square – adult pleasure parks that urge the visitors to have fun, from every colourful flashing illumination.
I always enjoy art that uses the medium, and particularly when the artists subvert the original happy messaging of neon, to make darker comments on society.
The Light Within showcases work from five celebrated contemporary neon artists: Lauren Baker; Lee Blackshaw; Jimmy Galvin; Rebecca Mason; and Illuminati Neon. Each in their own style uses neon in this way, to encourage us to contemplate society.
From Illuminati Neon's political pieces featuring Trump, Thatcher, and William & Kate, to Rebecca Mason's work 'using light to convey the darkness within human life' and Lauren Baker's Neon coffin, you'll have plenty of time whilst visiting to reflect on life (and death) as we know it.
If you were wanting to escape our political climate (perhaps not the year?) and were looking for something lighter (excuse the pun), you could perhaps view the show on an entirely aesthetic level – it's punk, it's pop, it's disco, so I recommend popping by to let the soft glowing pink and blue hues wash over you, and I dare you to forget about current affairs.
And without further ado, let me show you some of the pieces I love…
Below, a work by Lauren Baker.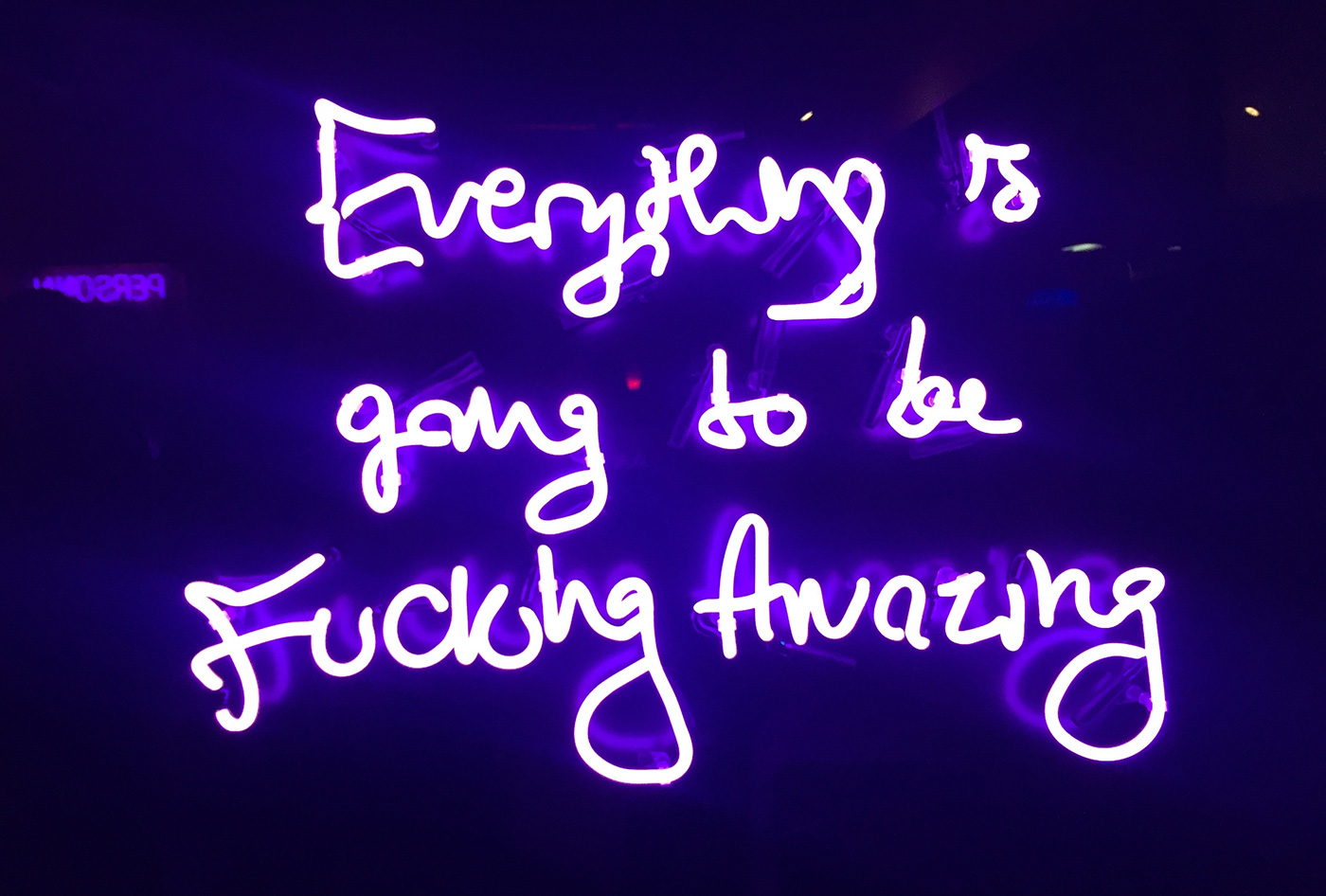 The contrasting colours of some of Lee Blackshaw's pieces below.
Jimmy Galvin's not so cheery 'Death Disco' below, which you'll also spot through the steamy window, at the top of this post.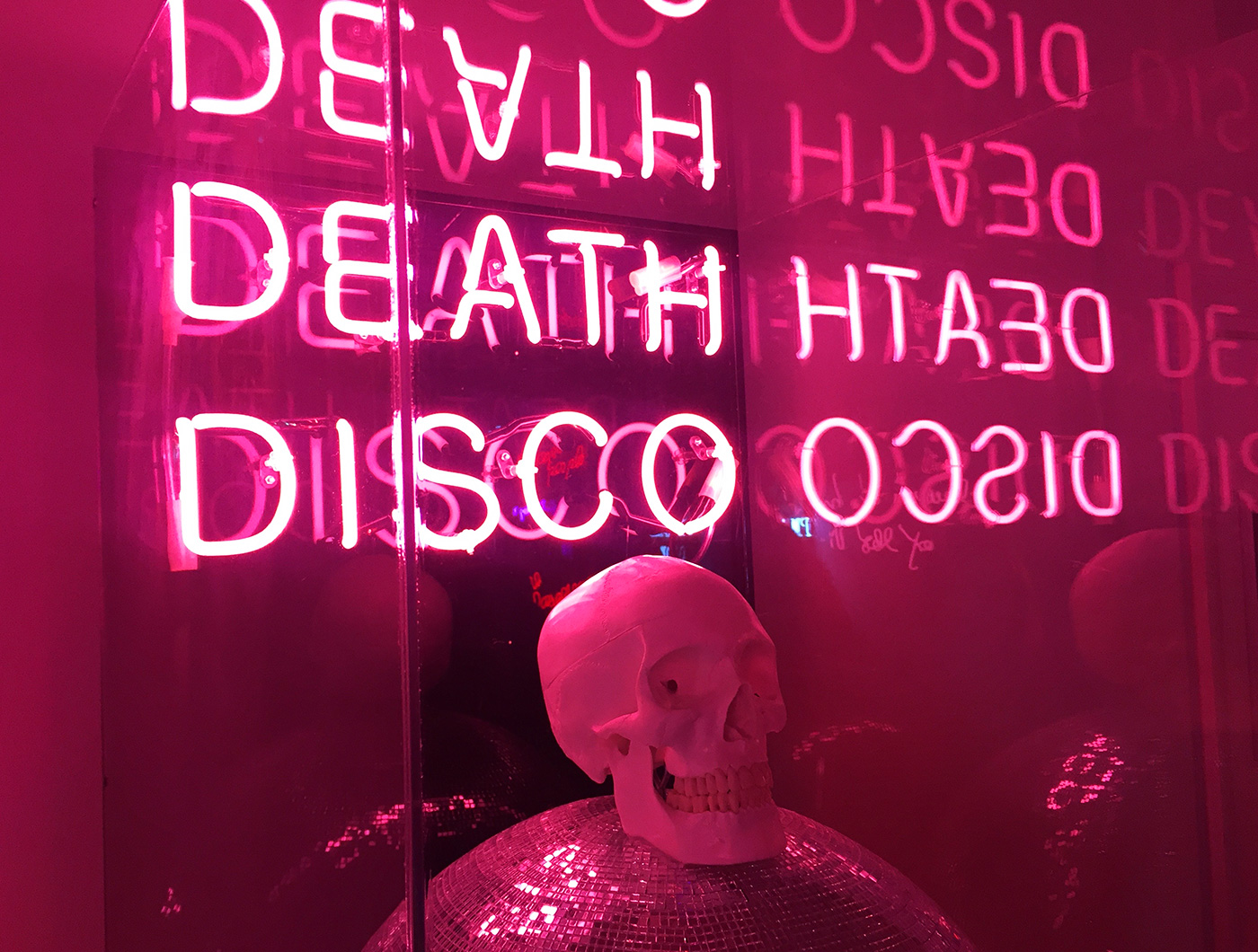 A detail of Rebecca Mason's 'Bored' below.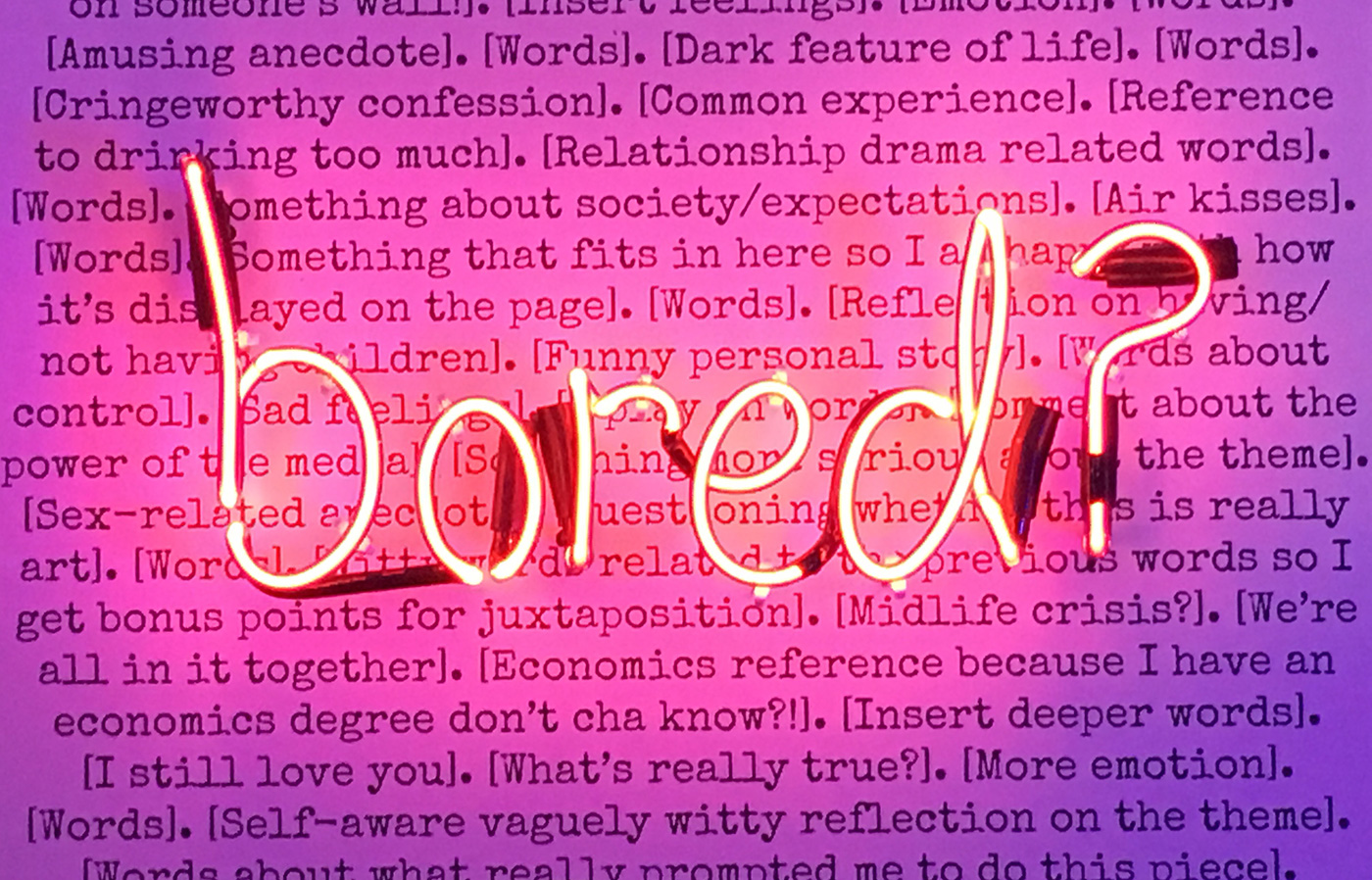 And last but definitely not least, some Illuminati Neon – starting with a detail from 'Captain America'.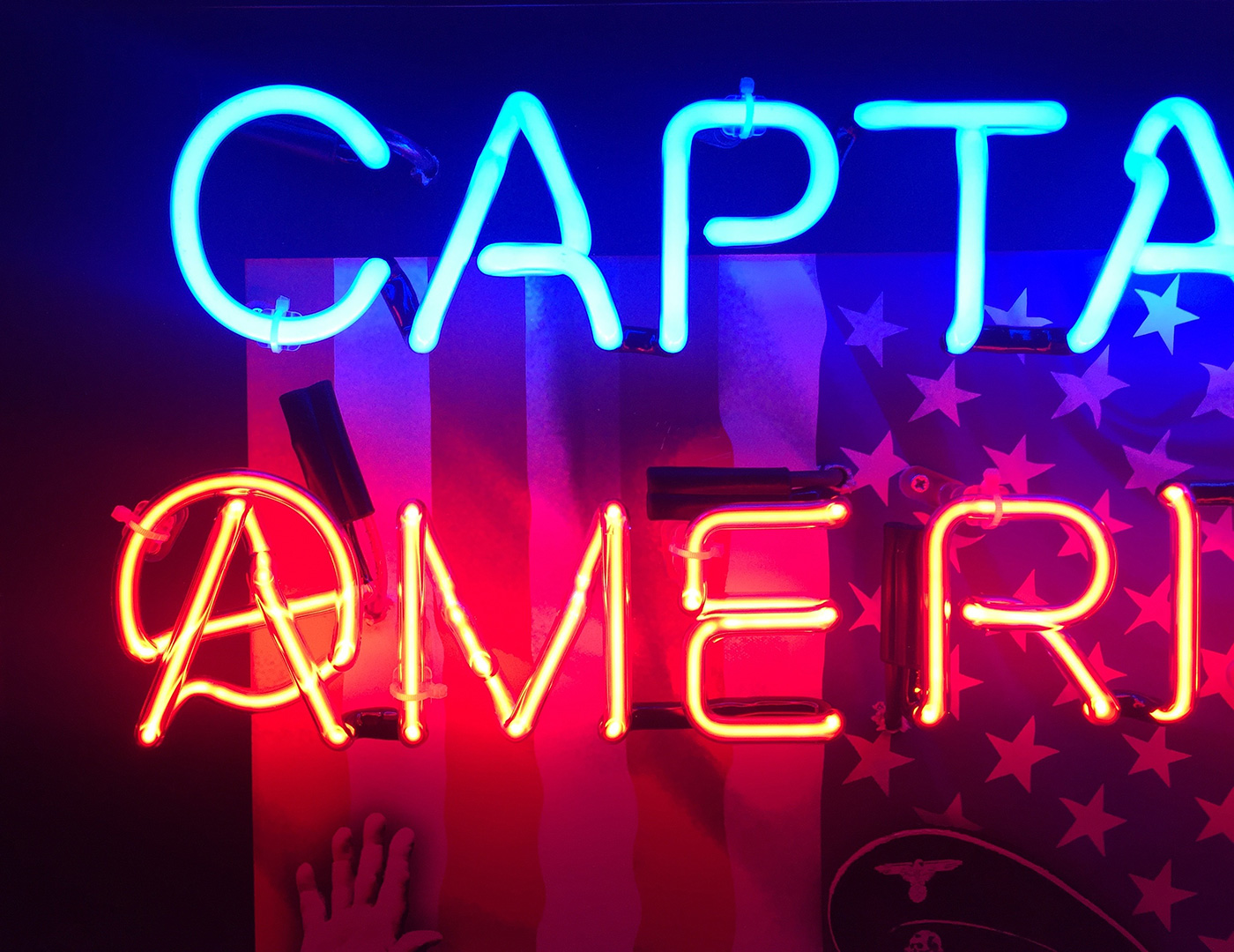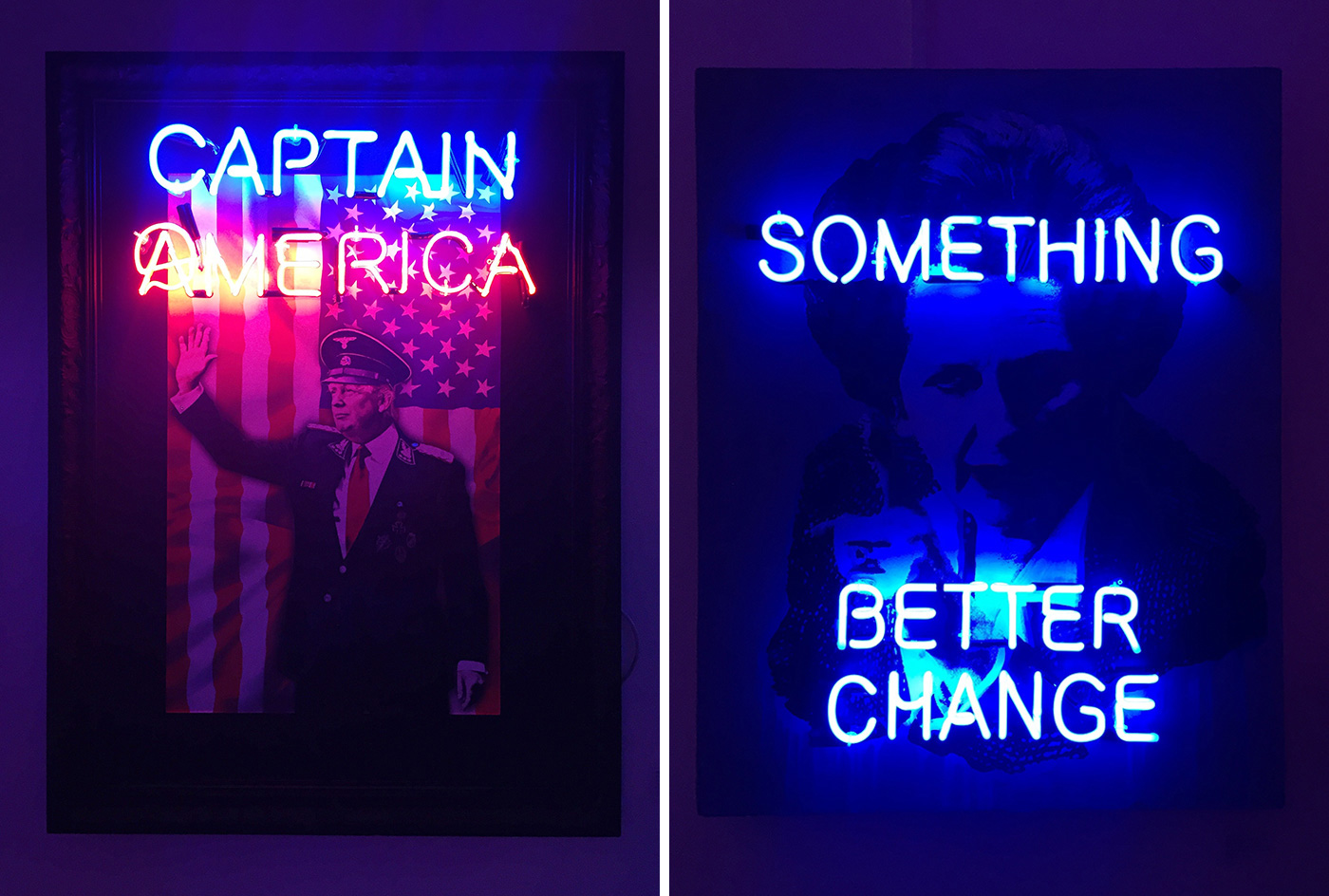 The Light Within runs until Thursday 9 March, at RISEgallery, 7–9 St George's Walk, Croydon, CR0 1YH
Posted by Julia