Okay, 2017 is actually the year of the rooster in the Chinese calendar, but it's definitely the year of the goat for South Norwood, with its new pub, the Shelverdine Goathouse*.
Opening at the end of September 2016 on the High Street, a stone's throw from Norwood Junction Station, it's run by the Antic London pub chain, and replaces the William Stanley Wetherspoon pub.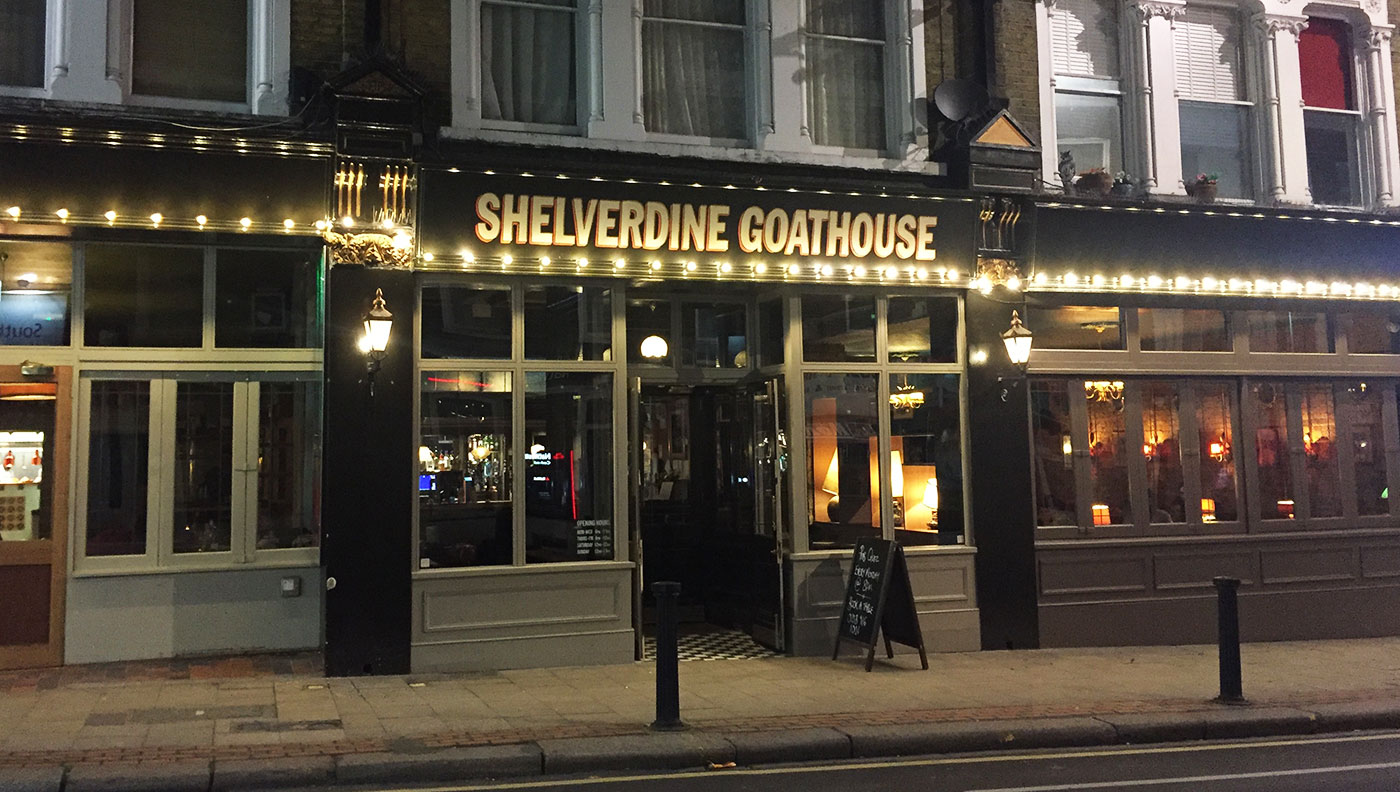 Now I'm a bit of a fan of the Antic chain, after visiting most of their South London establishments looking for a wedding party venue. Describing themselves as 'Purveyors of real ales, friendly service, honest pub grub & recycled furniture' the attention to detail in all their pubs is something I love, and the Shelverdine Goathouse is no different. It's welcoming from the moment you walk in, with the decor being made up of many quirky retro touches, right down to the wallpapered bathrooms and goat pictures in the corridors.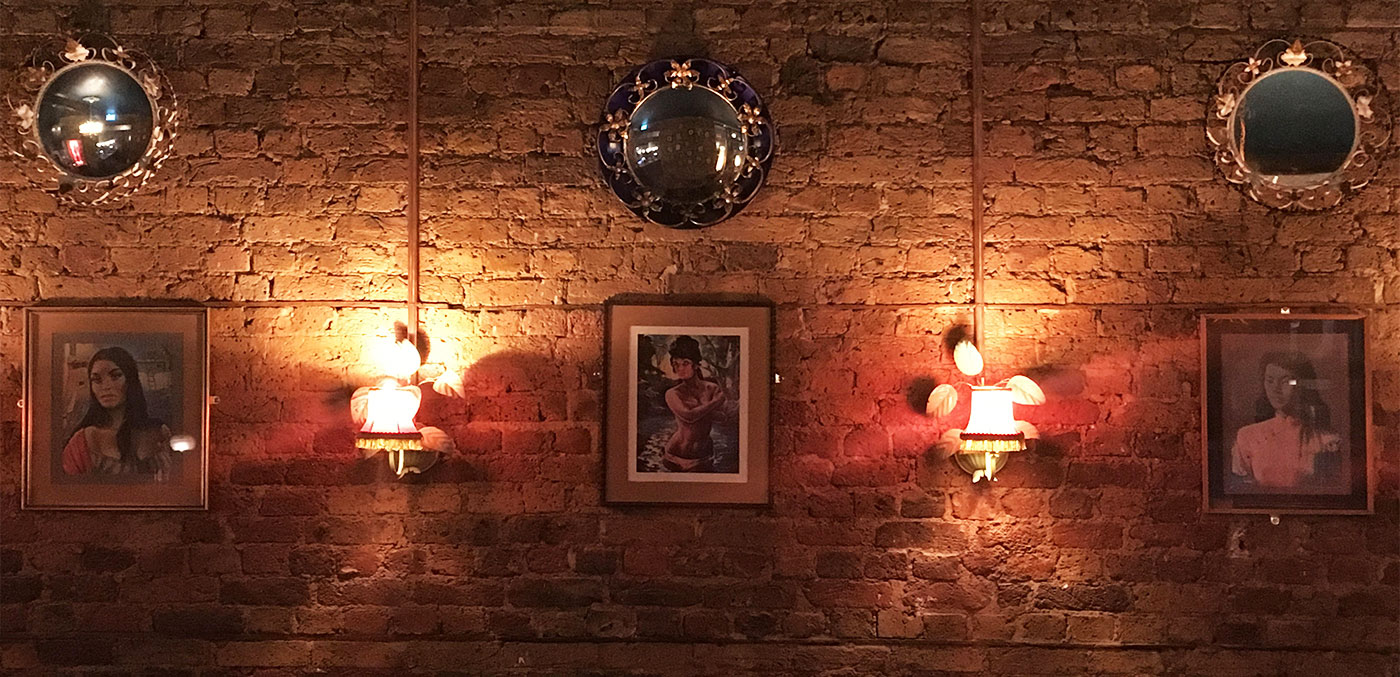 After visiting on a Saturday night in their opening month to try out some of their excellent red wines whilst listening to live DJs, we headed back last week for an after-work dinner.
Jumping straight to main (it's economy month after all) I ordered the spiced sweet potato and butter bean chilli with rice – just the warming dish I was after on a bitter January evening.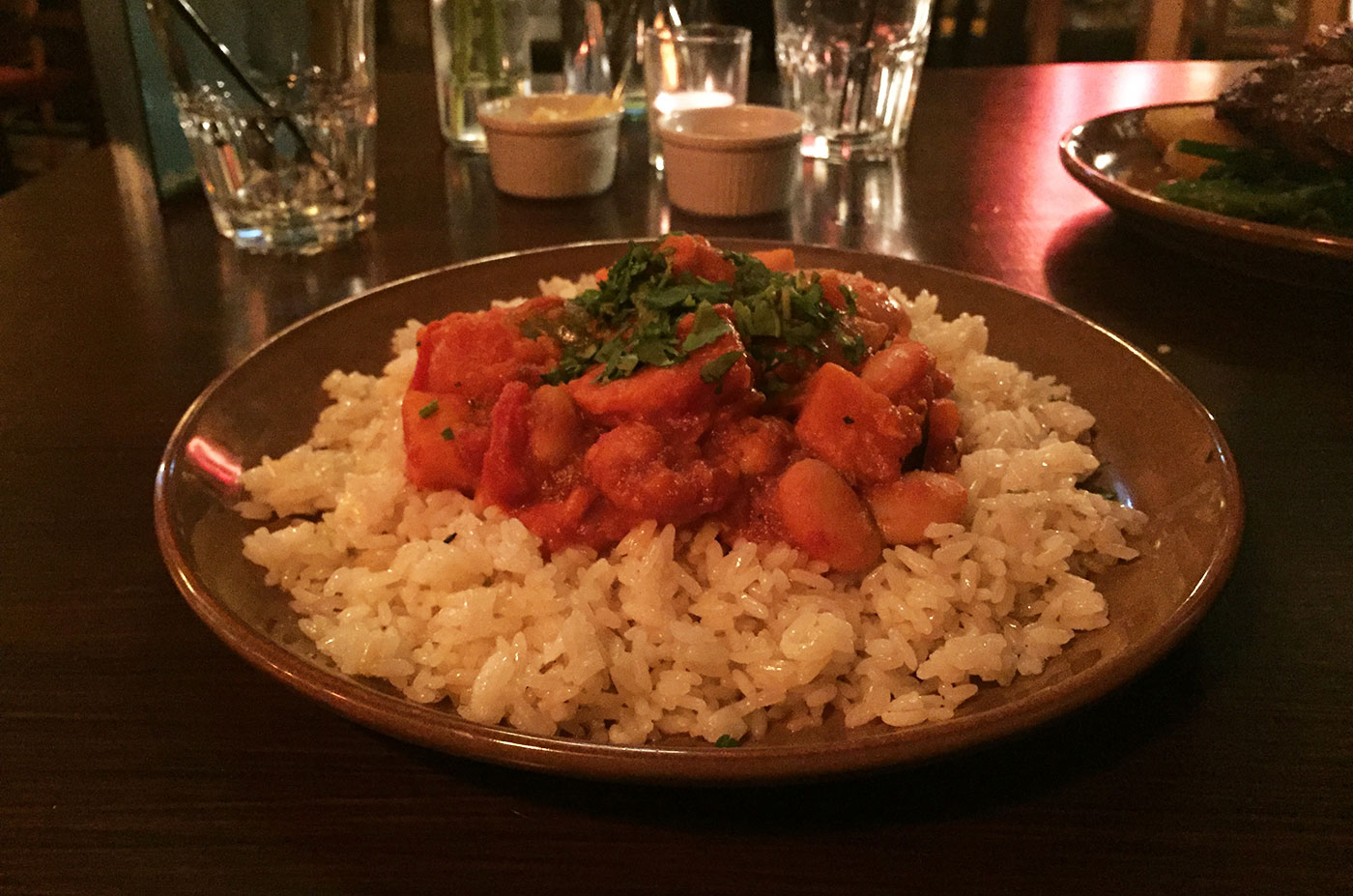 Meanwhile, Angela went all meaty and sampled the grilled flat iron steak, with new potatoes, broccoli and roasted shallots. This looked excellent, even to a non-meat eater such as myself, and dare I say it, healthy too. Their menu has a good selection of veggie, fish and meat mains, so next time I'll be torn between their halloumi burger and the salmon fish cakes.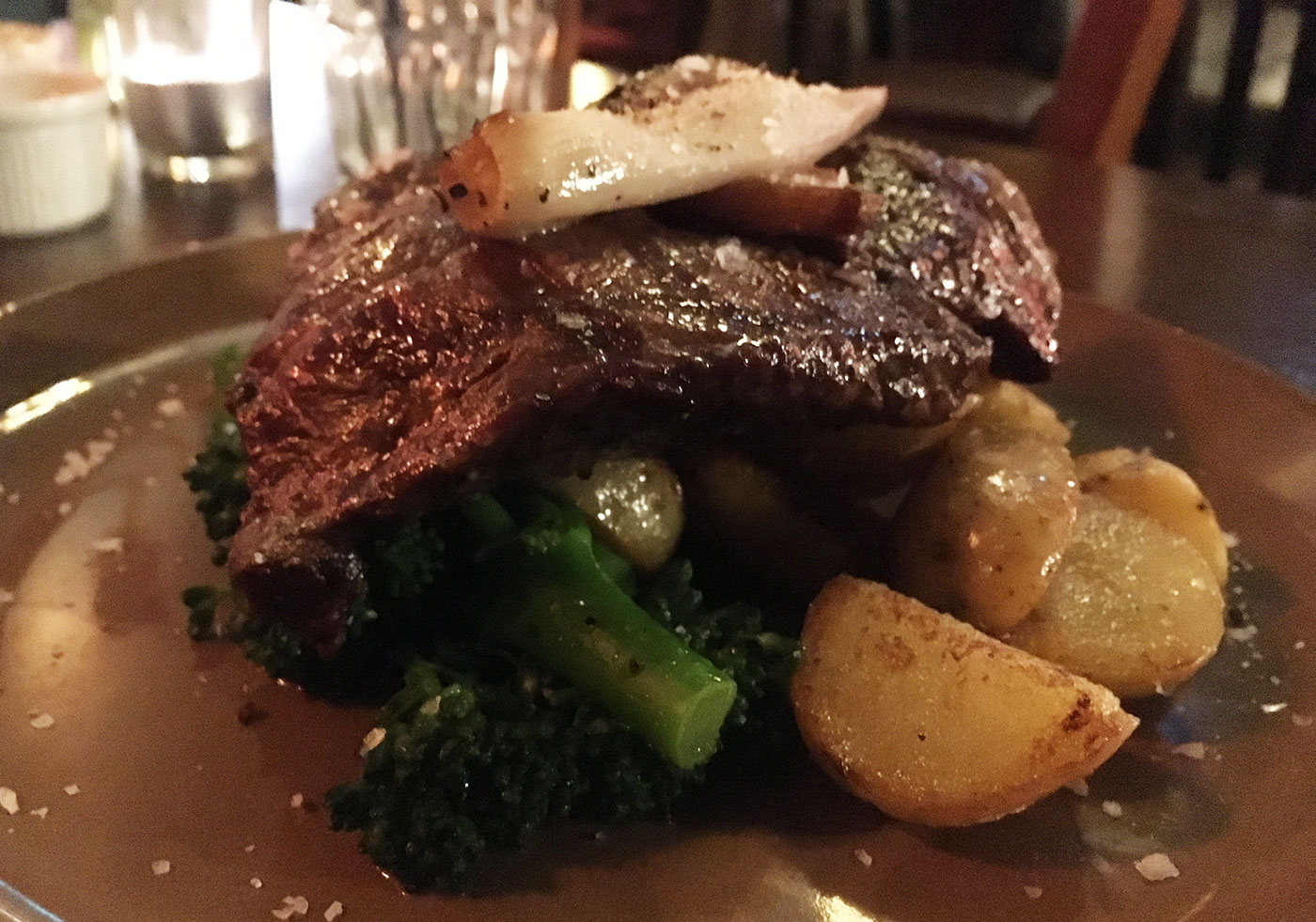 We were going to limit ourselves to one course, but who can resist rhubarb and apple crumble, especially when you know it's going to be freezing on your journey home… And we weren't disappointed, with its balance between the sweet and tangy fruity flavours beneath the topping, complemented by creamy custard to pour over.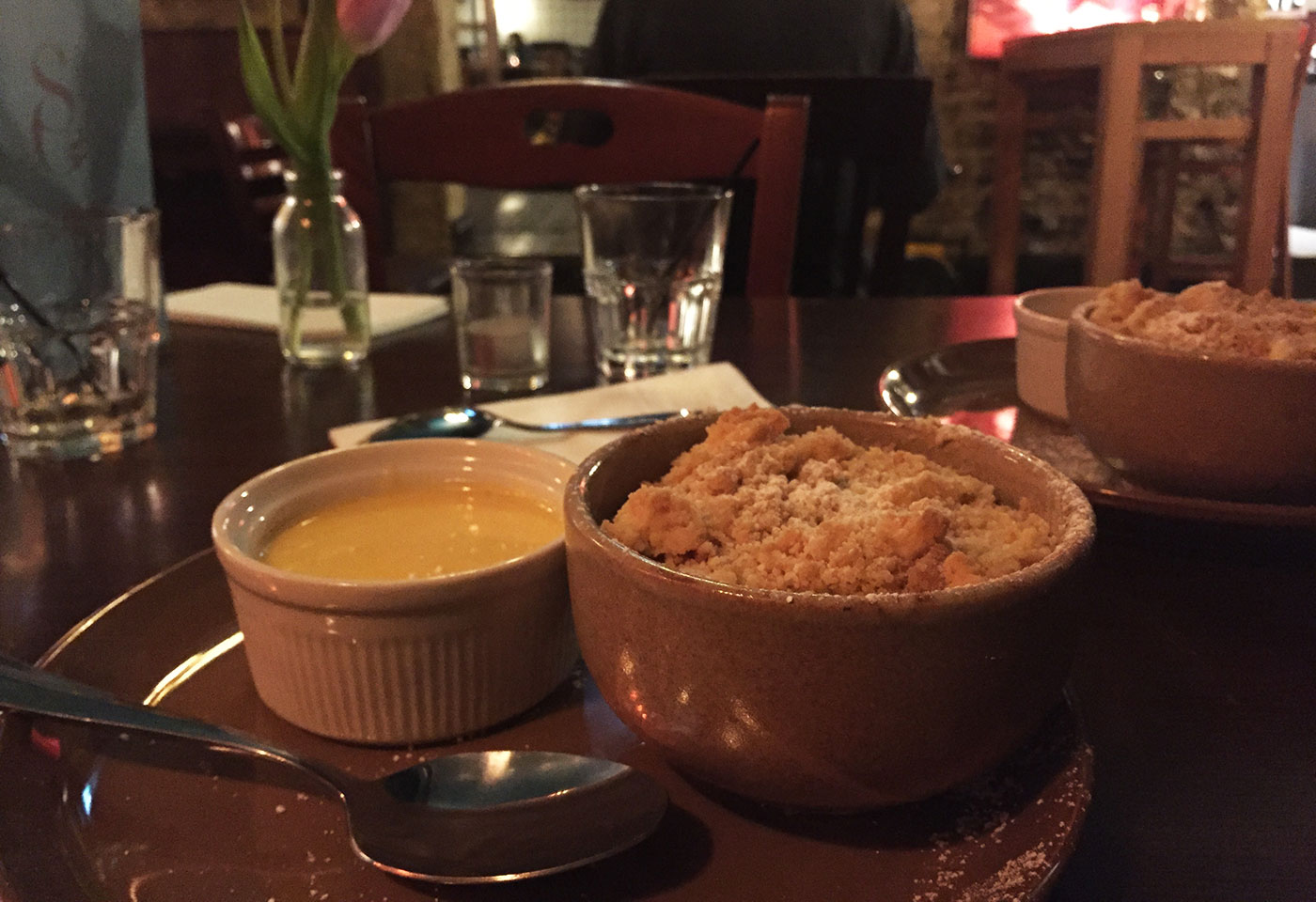 Good grub isn't all this pub has to offer. As I mentioned earlier, weekends have more of a lively vibe with DJs of course, but to make those Mondays a little less depressing, the pub hosts a weekly quiz night. I'm swatting up in preparation for our next visit.
The Shelverdine Goathouse can be found at 7-8 High Street, South Norwood, SE25 6EP
*For those of you wondering about the name, the somewhat unusual word 'Shelverdine' is apparently a reference to a historic name for the land there, where a farmer ran a goat house.
Posted by Julia