Who doesn't like a good ol' story? A loved or hated protagonist, a location you're instantly transported to, with plot twists and turns along the way. To celebrate this year's Croydon Literary Festival which takes place on 27 October, we are launching a podcast series called 'Tales of Croydonia', which was originally conceived and run by The Oval Tavern as live nights of storytelling by different Croydon authors. We have taken some of these diverse and quirky short stories, including tales by rising author Elizabeth Sheppard and playwright Jenny Lockyer, and turned them into their very own podcast series for everyone to enjoy. We will be launching series 1 next week with a new episode released each week. So watch this space.
But that's not all dear readers, as we are already thinking about series 2 of Tales of Croydonia, and we'd like to hear from more of our borough's budding writers. Therefore we have joined forces with the lovely folk at Croydon Literary Festival to run a competition to find a brilliant new short story to become part of the next podcast series.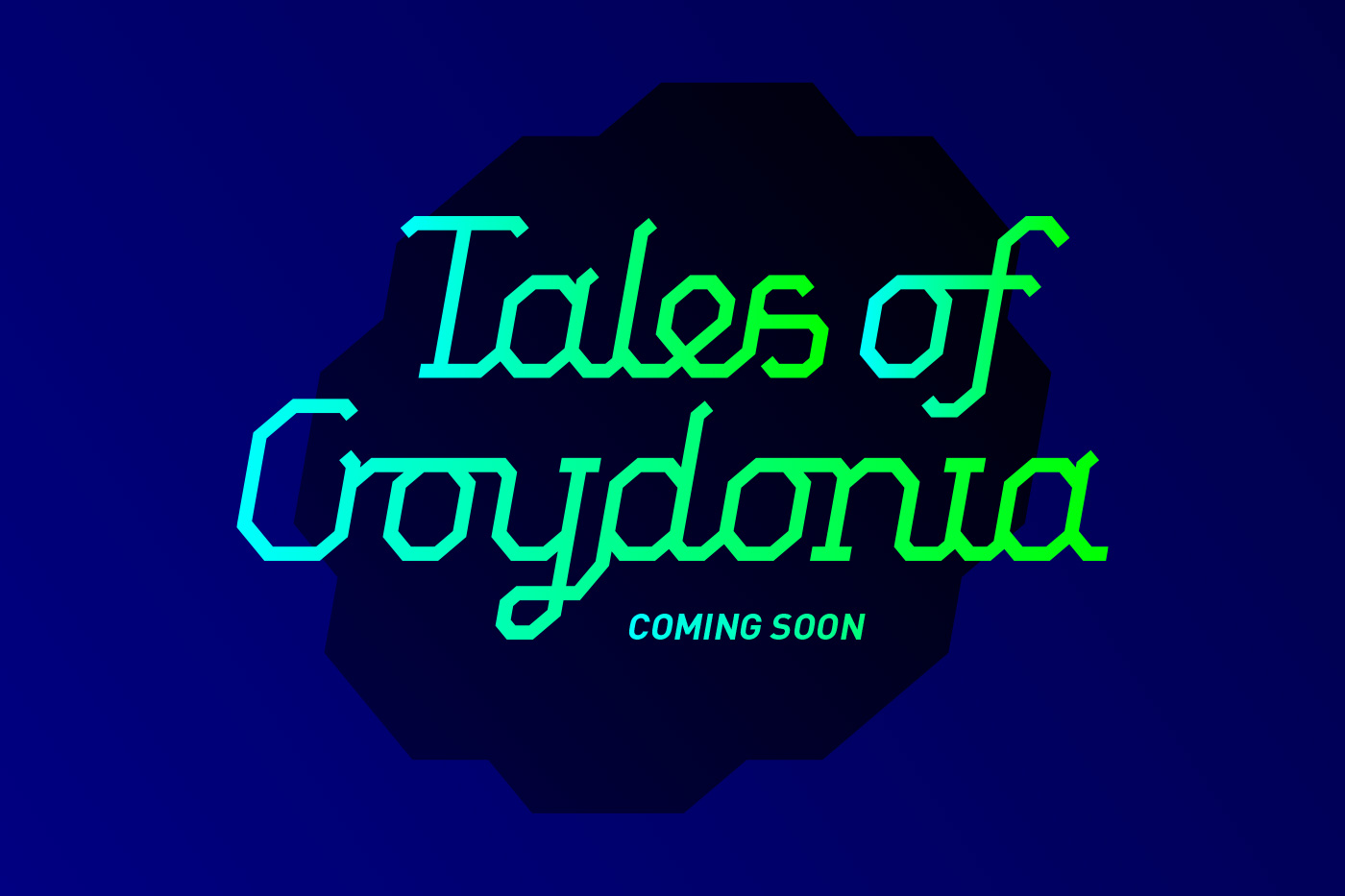 —
So on with the competition rules…
What us judges are looking for
An entertaining and original story with a Croydon link. Remember, we are looking for a story to be read aloud. Theme/topic is completely up to the writer. You will be marked on merit, although you will be forgiven for the odd grammatical error or typo (we make enough of them here at the Croydonist!).
Deadline
The day of the Croydon Literary Festival, Saturday 27 October, at 5pm
Who are the judges?
Cassie from Croydon Literary Festival, Julia and Angela from the Croydonist
Announcement
The winner will be announced in early December. If you are the lucky author, we will contact you directly but also tell our readers on social media.
What's in it for you?
The winning entry will be published on the Croydonist and will also be included in series 2 of the Tales of Croydonia podcasts. The author will be offered the chance to come to the Croydonist's studio to record their story, or alternatively we will liaise with them to find a friend or actor to read on their behalf.
Word count
Your story should be between 1500 and 3000 words.
Any other rules
You don't need to live in the borough of Croydon to enter, and you can be any age. Please no expletives, as we won't be able to publish it on our site. If you are writing a true story make sure you ask the permission of the people involved. Permissions will be the responsibility of the author. The story you submit must be your work, not copied from another source (obvious we know, but we have to say it). Your story can be written specifically for this competition or you can enter a story you have previously written, as long as it has not already been part of the Oval Tavern's Tales of Croydonia live night. You can submit your story as a solo artist, or if you write as a duo, or trio you can submit your story as a team. No more than three people per entry though folks.
Where to send your story
info@croydonist.co.uk
Please title your email 'Croydonist and CLF short story competition'. Include your name (or names) and contact details in the body of the email. Your story should be submitted in the form of an attachment, either a pdf or Microsoft Word file. Please also include your name in the document as well as in the file name. Any further questions, do drop us a line.
—
This year's Croydon Literary Festival takes place on Saturday 27 October. Bigger and better than the inaugural 2017 festival, events this year happen over three venues. Tickets for individual sessions start at the bargain price of £1.50, and can be purchased here. We're particularly looking forward to hearing New Addiscombe-raised local legend John Grindrod talk about his latest book 'How To Love Brutalism' at Braithwaite Hall, as well as Croydon author Elizabeth Sheppard and artist Nicky Nicholls discuss their creation of the memoir of Nicky's life, 'Not a Proper Child', in Croydon Central Library. Oh and then there's the Big Lit pub quiz and comedy from Rosie Wilby at the Spread Eagle to end a jam-packed literary day. Be sure to check out the whole line-up here. And don't forget your own writing deadline at 5pm on the day of the festival.
Right, the clocks ticking folks – get writing. We want to see what Croydon's talent pool of literary folk is made of.
Posted by Julia