What better way to kick off a (fingers crossed) sunny but also (according to my weather app) snowy Easter weekend, than by hearing about a Croydon illustrator who creates some very joyful and Spring-like work. As well as being an illustrator, local creative Skye Baker works at Croydon's Turf Projects as Learning Programme Lead for Schools and Families and lead workshop facilitator for the art collective MOSS. Inspired by people, play, psychology, social justice and observational storytelling, we catch up with Skye to find out more about her work.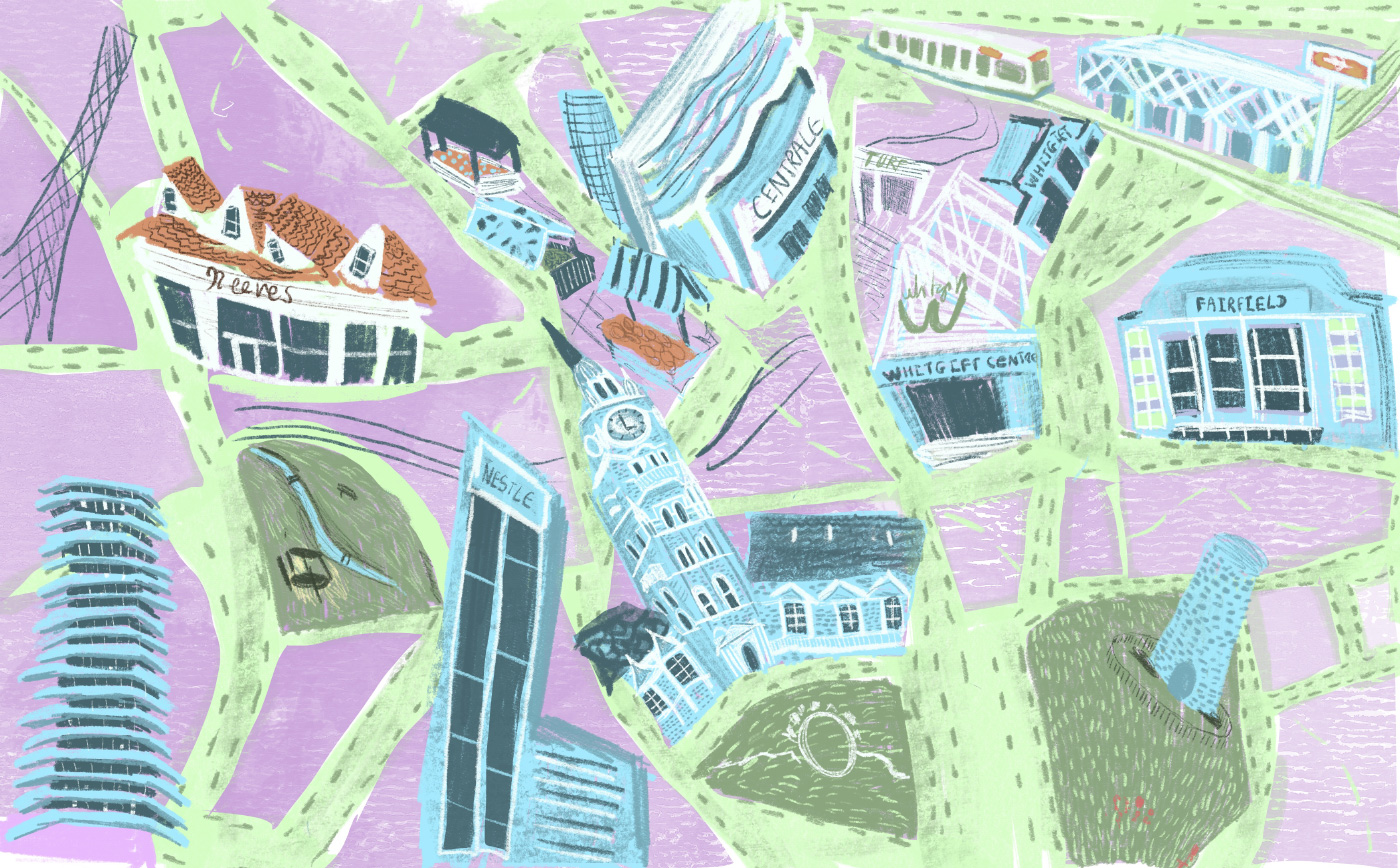 Croydonist: First of all, Croydon native or convert, and what area do you call home?
Skye: I was born in West Croydon and lived here my whole life.
Croydonist: How did you become an illustrator?
Skye: I have always been interested in storytelling and loved picture books but I didn't know illustration was a job until my art foundation. I went on to an art degree not really specialising, still really unsure about what I liked doing and it wasn't until a year after I realised this was what I wanted to do and taught myself the rest!
Croydonist: How would you describe your style of illustration?
Skye: My style is a mix of analogue processes like gouache, crayon, and pencil but I also work with collage and procreate digitally! I like a bright limited colour palette and like bendy and spiky lines.
Croydonist: Where do you create your work?
Skye: I create my work from my desk at home surrounded by 800 plants.
Croydonist: Do you always draw to a brief?
Skye: I mostly work to a brief but I also like collecting things with my drawings – I used to work for a gallery with an exhibition on ceramics and drew all 150!
Croydonist: What's been your most challenging commission?
Skye: My most challenging commission was working on a digital mural for Leeds train station (shown below). I'd never used Adobe Illustrator before and it was a very painful process to learn how to vectorise my work!! It was a 3m by 3m banner so I couldn't draw it by hand unfortunately…
Croydonist: How long does a piece typically take you?
Skye: It can really depend – editorial illustrations are a fast turnaround and can take a day but my personal work like my hand painted comics can take months and months!
Croydonist: Can you tell us more about your role with Turf Projects and Moss?
Skye: I run the learning programme for schools and families so make the activity guides and design the workshops for families and schools to enjoy based on our exhibitions at Turf. I also run the Learning and MOSS marketing strand too. So if anyone reading has a family or is part of a local school please get in touch because we offer everything for free! I'm the workshop leader for MOSS so facilitate our weekly Friday zooms/workshops and help to design the workshops based on the interests of our artists.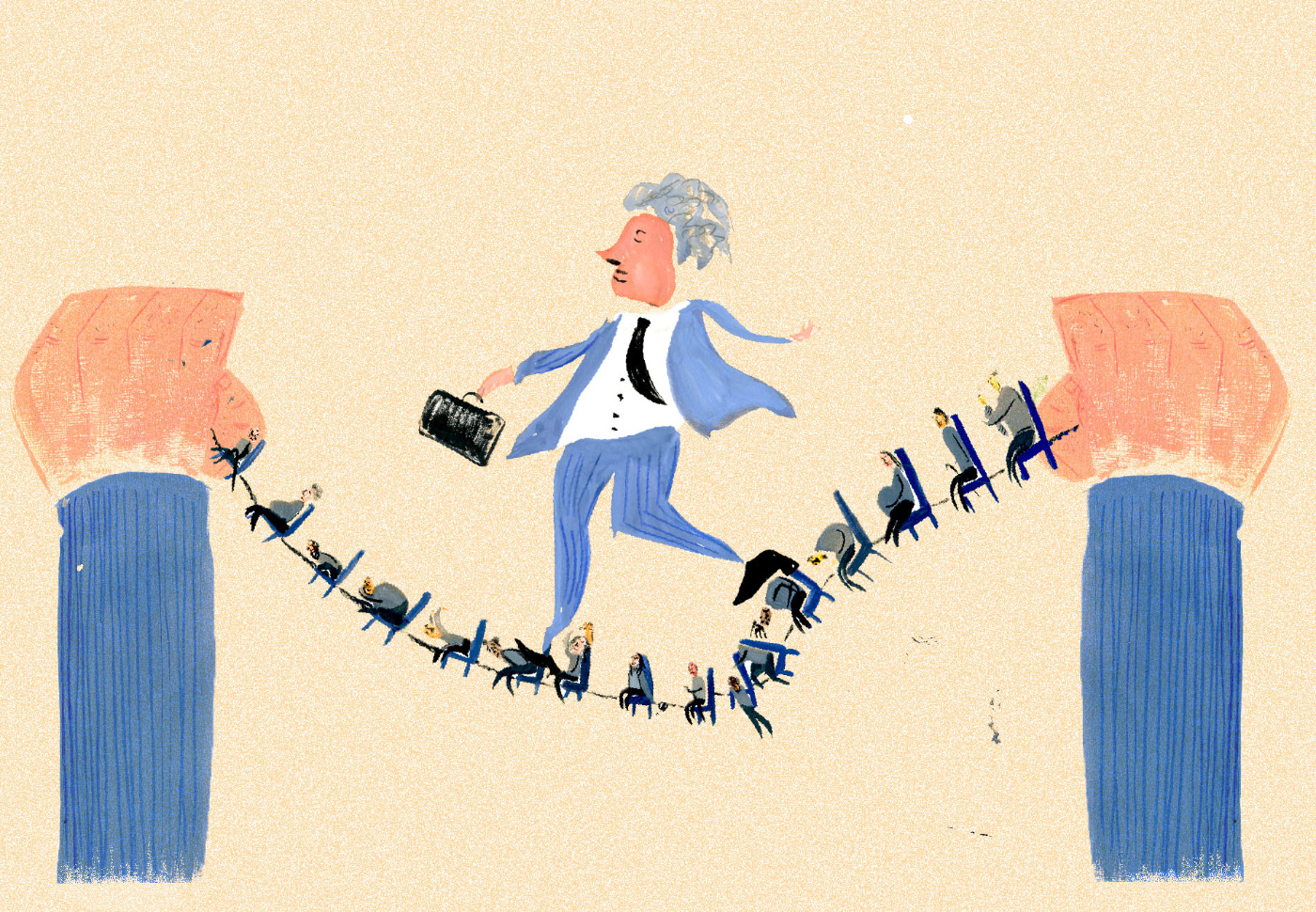 Croydonist: Classic interview question – if you had to invite 3 creatives to a drinks party who would they be?
Skye: My three creatives would be Zanele Muholi because she takes beautiful portraits and I think she must be a really warm person to be able to do that. Noel Fielding because I think we'd be good friends, and maybe Quentin Blake because his drawings have always inspired me and I reckon he had a good sense of humour.
Croydonist: Favourite spot in Croydon for inspiration?
Skye: My favourite inspiration spot used to be the Croydon car parks. I liked to get up there for a bit of perspective but now I've found Grangewood Park in Thornton Heath is more my place.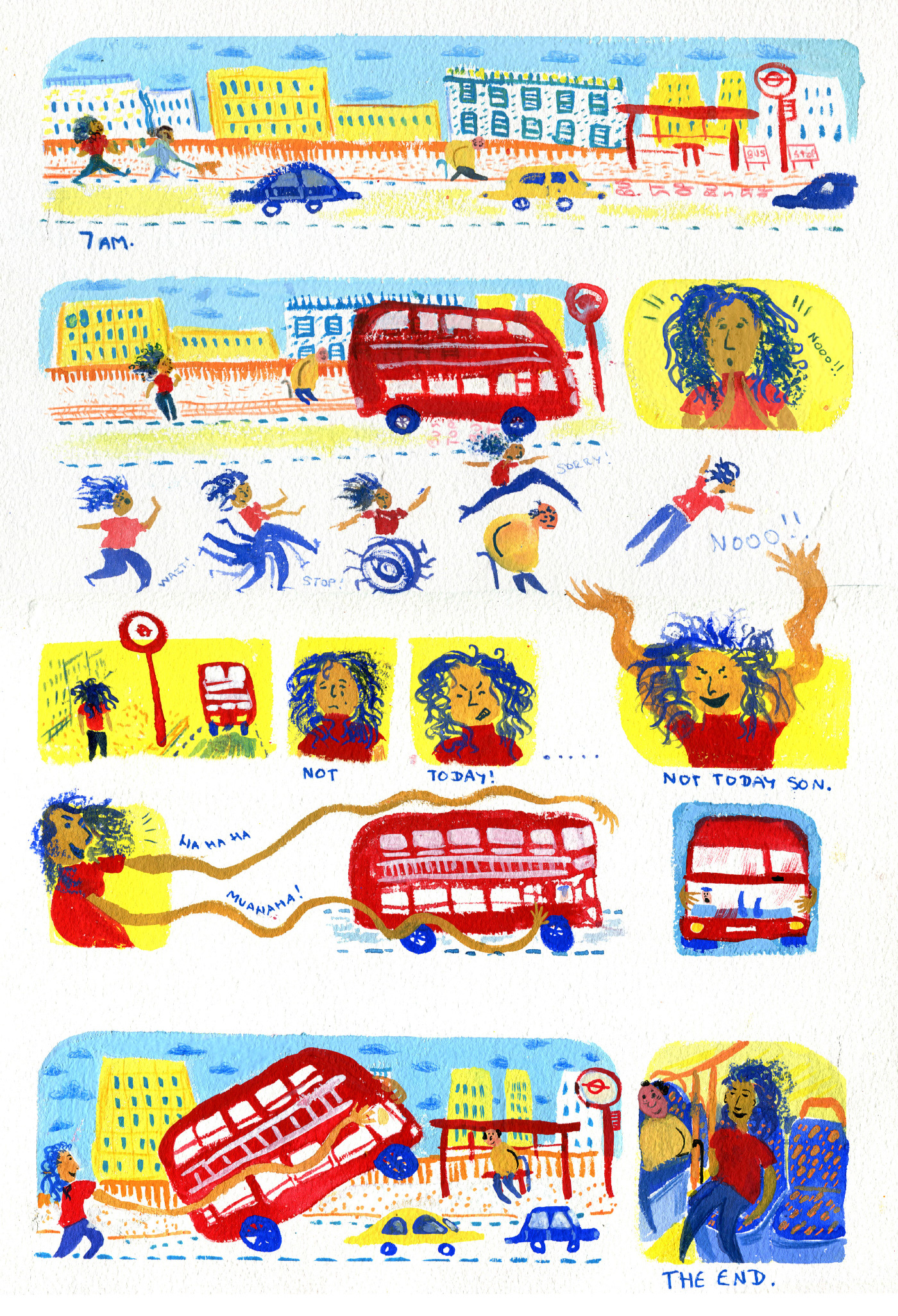 Croydonist: What's next for you this year? 
Skye: I've got a comic in rights collective coming up and hopefully will be opening a shop. Other than that just working on some personal work and hopefully getting some commissions soon.
Thanks to Skye for chatting with us. See more of Skye's work on her website and follow her on Instagram.
All images courtesy of Skye Baker.
Posted by Julia