This Sunday (10 July) the South London Comic & Zine Fair lands at Stanley Arts. Organised by a team of three Croydon locals, Hannah Lee Miller, Rebecca Jones, and Pete Morey, the fair promises to be a packed day, with cartoonists, self-publishers, small press, zine makers and book artists coming together under one roof  to show, share and sell their creations, as well as a comic and zine library and a programme of talks and workshops.
We caught up with the organisers to find out more.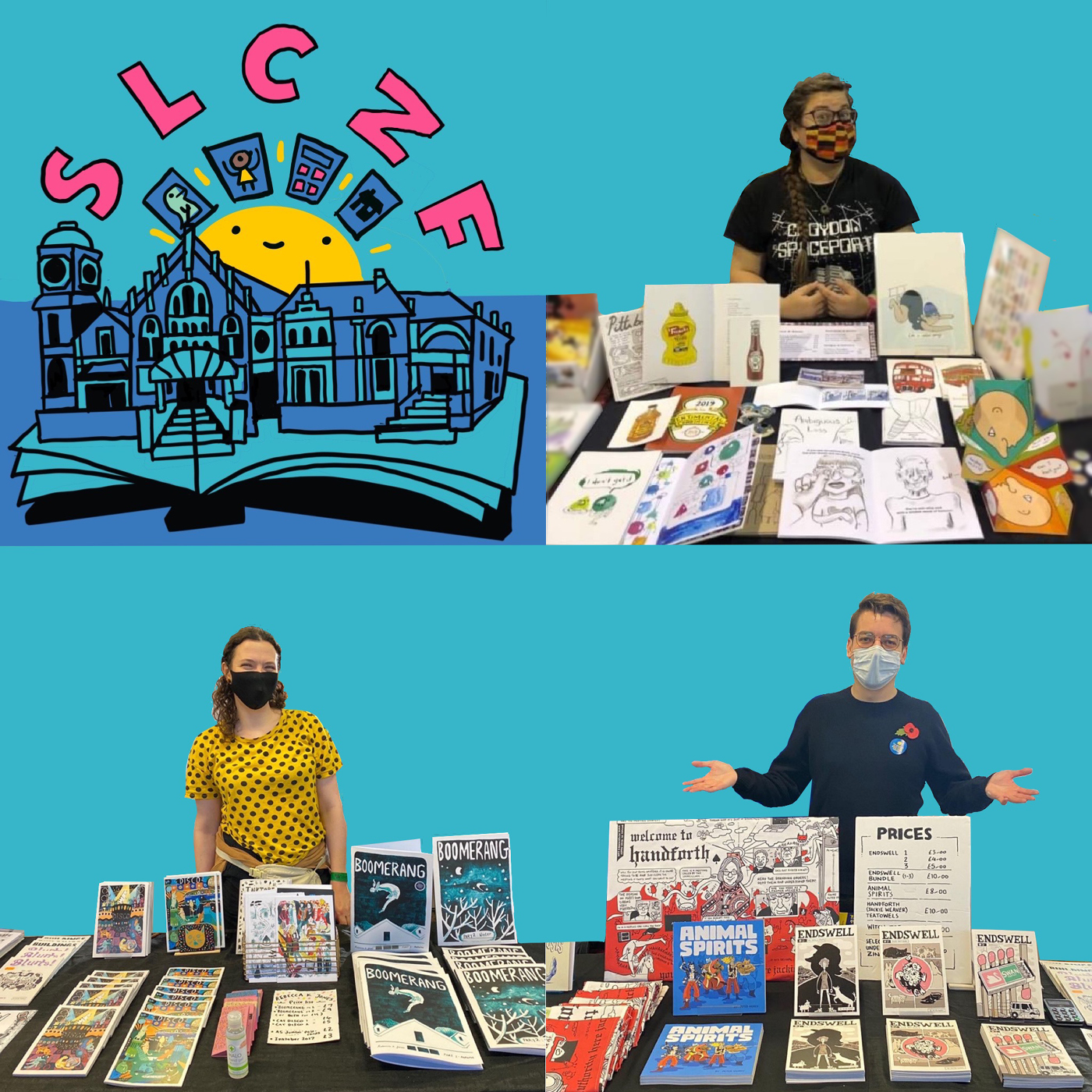 Croydonist: First of all, Croydon natives or converts, and what area do you each call home?
Rebecca: I grew up in Brighton, and have lived in various places since then. Myself and Peter moved to South Norwood in 2020, and I've been really enjoying getting to know the area. I guess that makes me a Croydon convert!
Pete: I grew up in SW16 and after some time living elsewhere (not S London) we moved here mid-pandemic, to be a bit closer to some of our friends and my family.
Hannah: I'm a South Londoner originally from Brixton. I moved to Thornton Heath with my sister and niece around 7 years ago. I've always been a fan of Croydon and popped in and out over the years.
Croydonist: How did the South London Comic & Zine Fair (SLCZF) come about?
SLCZF: We've resurrected this fair for its 3rd incarnation, with mentorship of original organiser, local graphic novelist Gareth Brookes. The first fair was in 2017 and the second in 2018. It's a popular fair and favourite among UK communities of comic and zine creators – often called 'Small Press'.
We had all realised we lived near each other and started hanging out then one day… We were in the Portland Arms beer garden when Hannah asked Gareth if he'd bring it back! He couldn't due to his PhD commitments and that he was happy for others to take it on. We looked at each other and the plans for the 2022 fair started brewing…
So we then set about hiring the space at the amazing Stanley Arts, contacting creators, setting a date, etc.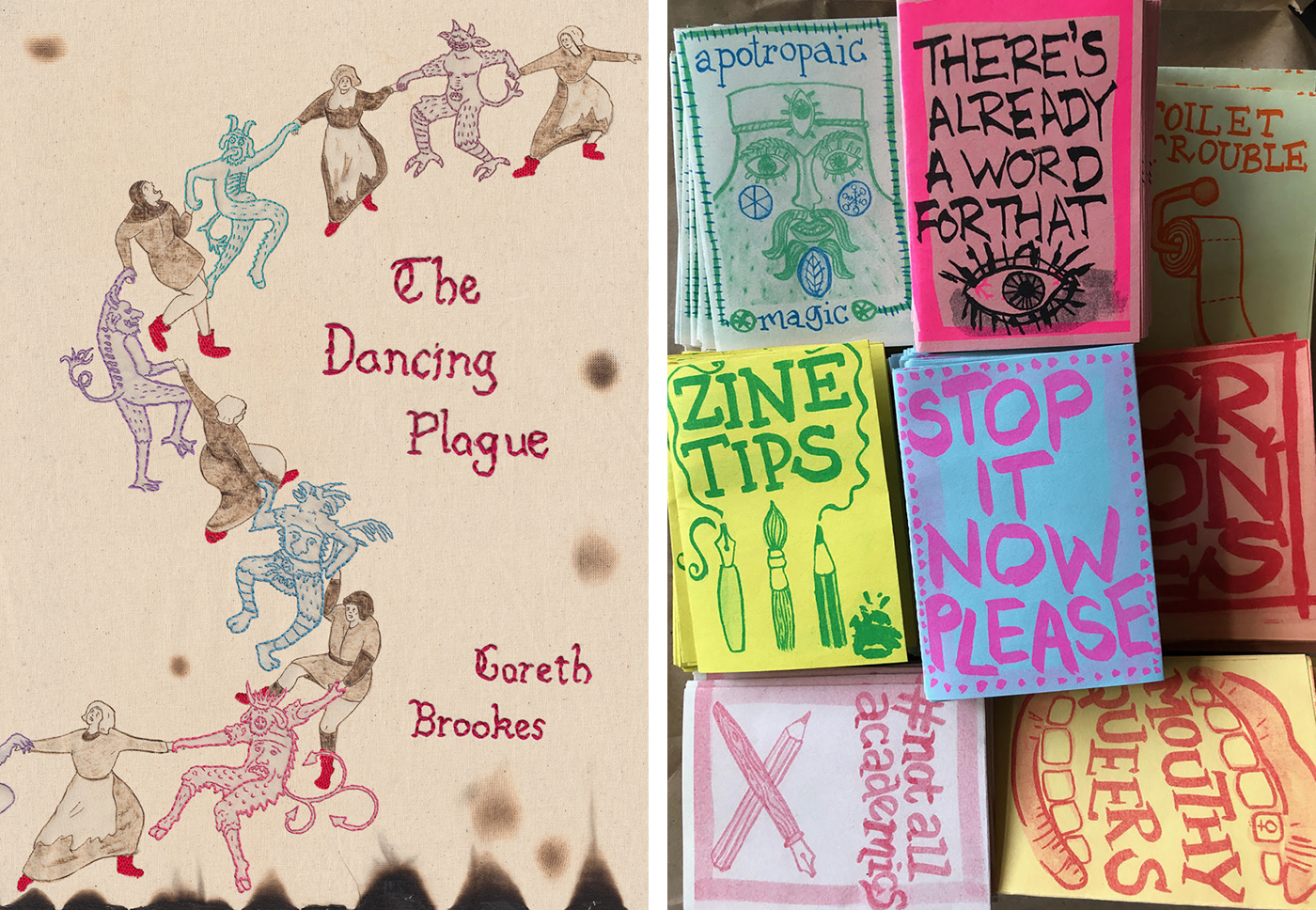 Croydonist: What are your backgrounds (in comic and zine terms)?
SLCZF: We've all been self-publishing comics and zines and putting them out at various fairs all around the country over the last few years.
Rebecca and Pete met at Falmouth University where they started making comics.
We all then met in London at various groups/meetups – Laydeez Do Comics, The Gosh Comics/Broken Frontier Drink and Draw, and a creator workshop group called WIP Comics that meets at The Royal Festival Hall (and Zoom).
Croydonist: What can visitors expect from the fair?
SLCZF: A broad array of comics and zines on offer that showcases all the types of stories that can be told in the medium. There's Kids Comics, British Manga, DIY Zine culture(s), Independent creators, and high quality small publishers Avery Hill and Good Comics putting out excellent visual storytelling from astonishingly talented folk.
There's also a programme of talks (x4) and workshops (x2), plus an all ages library/reading area and a Communal Table for creators who don't have a full table at this fair (yet).
And, of course, the Stanley Arts Bar and Cafe will be open.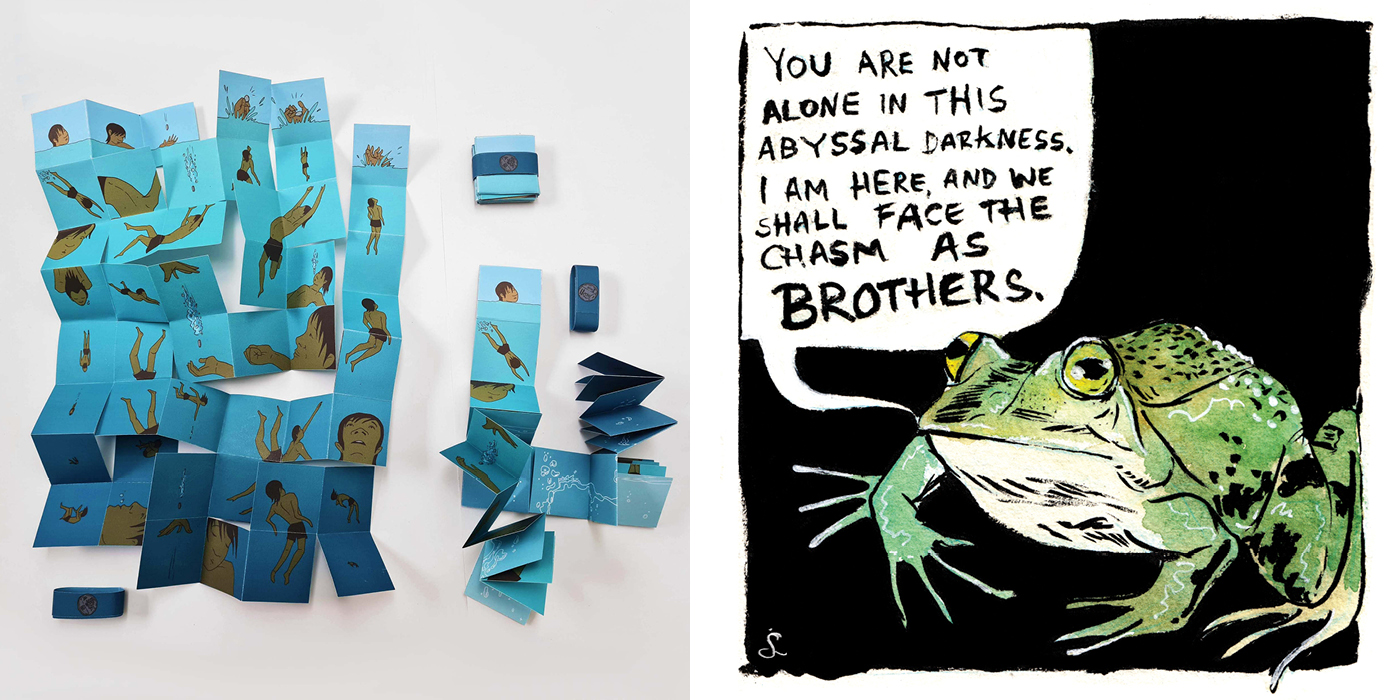 Croydonist: What are you particularly looking forward to at this year's fair?
Hannah: I'm really looking forward to seeing everyone in the same place. It has been a good few years since our community has been able to come together and share their work in ages. I can't wait to see the new work that has been generated.
Pete: I'm also really looking forward to everybody coming together again to celebrate these visual cultures, and for the wider local communities to discover and enjoy them.
Specific features I'd love to take part in if I weren't occupied with organising are: The Megaphone Comics Group Self Portrait/Drawing Wall, and all of the talks but especially David Jesus Vignolli's talk. I love his work, which is accessible to both kids and adults, and would love to hear him talk about it.
Rebecca: I'm looking forward to seeing the amazing array of work from the artists tabling at the fair, and also to seeing people using the all-ages reading library we're setting up for the day. It's really exciting to think of a new young audience being able to discover the medium of comics and zines.

South London Comic & Zine Fair is on Sunday 10 July 2022, 12-6pm at Stanley Arts, South Norwood SE25 6AB. It's free to enter. Workshops are from 11am, main fair opens from 12pm-6pm, and talks begin from 12.30pm. Talks and Workshops are free to attend but you need to register in advance here due to capacity constraints.
And don't forget to pick up your specially designed limited edition tote bag on sunday whilst you're there – made to collect all of your purchases in (£6 from the Organisers' Table – *sales of the tote bags will help cover overheads*).
Follow SLCZF on Instagram and Twitter.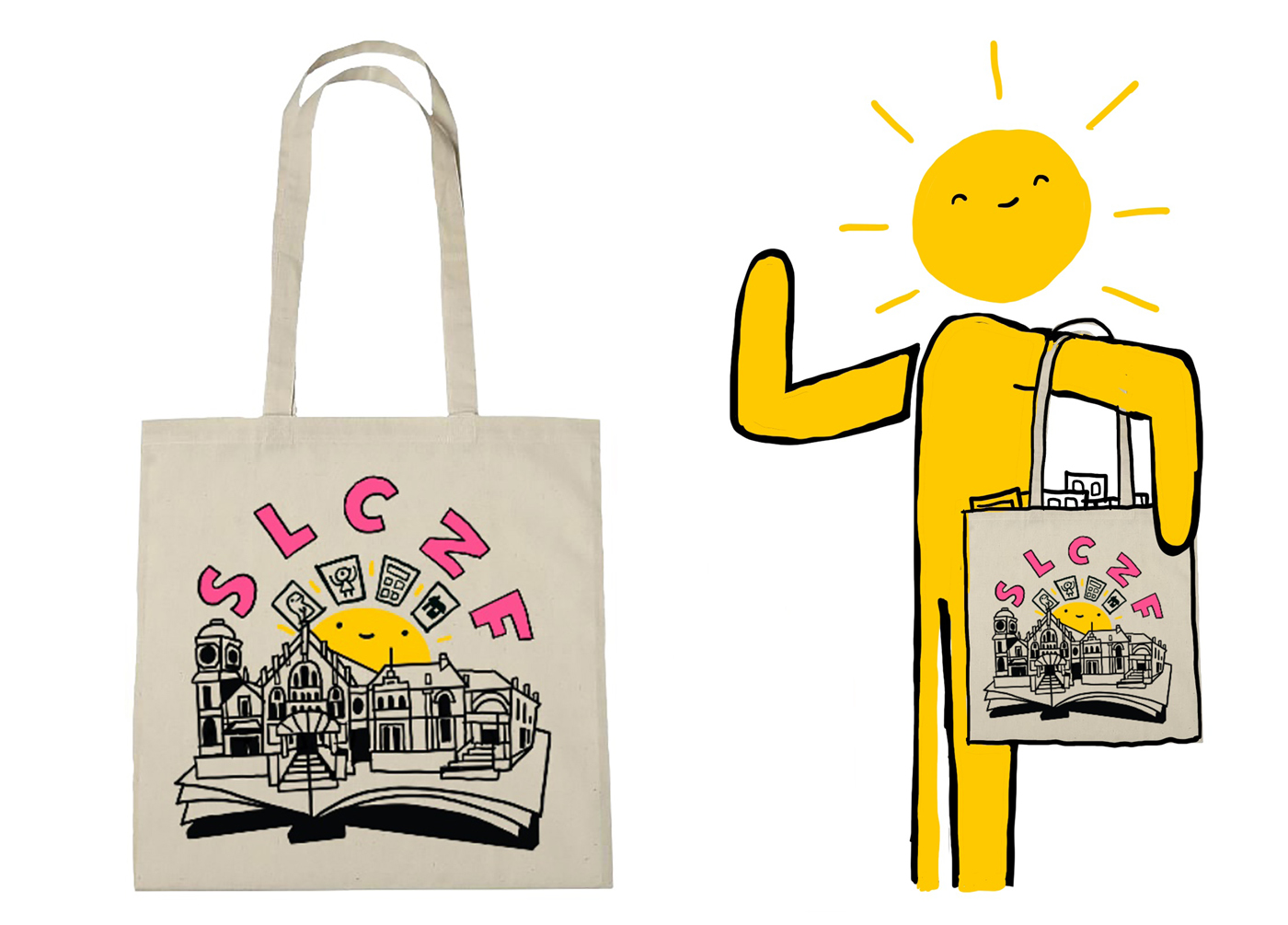 Images courtesy of SLCZF. Selected work shown: third image – Gareth Brookes and Rachael House; fourth image – Mereida Fajardo and Sarah Gordon.
Posted by Julia