Three days of beer comes to Stanley Arts from Thursday 29 September to Saturday 1 October 2022. Yes you heard right – from ale and bitter to cider, perries, lager and more, they'll be 40-odd beers to sample. We chat with Steve Thompson – one of the organisers of The South Norwood Beer Festival – to find out more.
Croydonist: First of all, Croydon native or convert, and what area do you call home?
Steve: Convert, albeit a long time ago! I was brought up in Beckenham but moved to Croydon when I bought my first flat in 1983.
Croydonist: How did you get involved in the South Norwood Beer Festival and who is the team behind it?
Steve: I joined the Campaign for Real Ale around the same time that I moved to Croydon. I gradually became more active in the branch and this year offered to be beer festival organiser. This is not something I could contemplate doing on my own but we work as a collective in reality, with other committee members playing a very important part.
Croydonist: How many years has the festival been running and can you tell us a bit about its history?
Steve: The South Norwood Beer Festival started in Stanley Halls (now Stanley Arts) in October 2016, following the closure of our previous venue, Wallington Hall, which was sold by Sutton Council for redevelopment. We did not have a festival in 2017 but resumed in October 2018. We reverted to February in 2019 and 2020 but were unable to hold a festival in 2021 because of the Covid-19 pandemic. We did hope to restart in February of  this year but because of uncertainty about government restrictions we decided to wait until September.
Croydonist: You're talking to the half of the Croydonist who doesn't drink beer (wine all the way for me), so what's the difference between real ale, beer and lager, and will all of these be available at the festival?
Steve: Real ale is a subset of beer and is defined as beer brewed from traditional ingredients (malt, hops, water and yeast), matured by secondary fermentation in the container from which it is dispensed, and served without the use of extraneous carbon dioxide, e.g. through a hand pump or direct from the cask by gravity.
Beer is a generic term which covers ales and lagers and can broadly be defined as an alcoholic drink made from malt, water, yeast, with hops added to add bitterness and flavour.
Lager uses a different yeast from ale – it is a yeast that ferments at the bottom of the vessel at a lower temperature, whereas ales use yeast which ferments at the top of the brew, at a higher temperature. Properly brewed lagers are 'lagered' (stored) for several weeks or even months, though mass-produced lagers are stored for only a few days. At our festival we will have real ale both traditionally served and from key-keg (bag in box). There may well be a couple of properly-brewed lagers too, though we haven't finalised our beer list yet.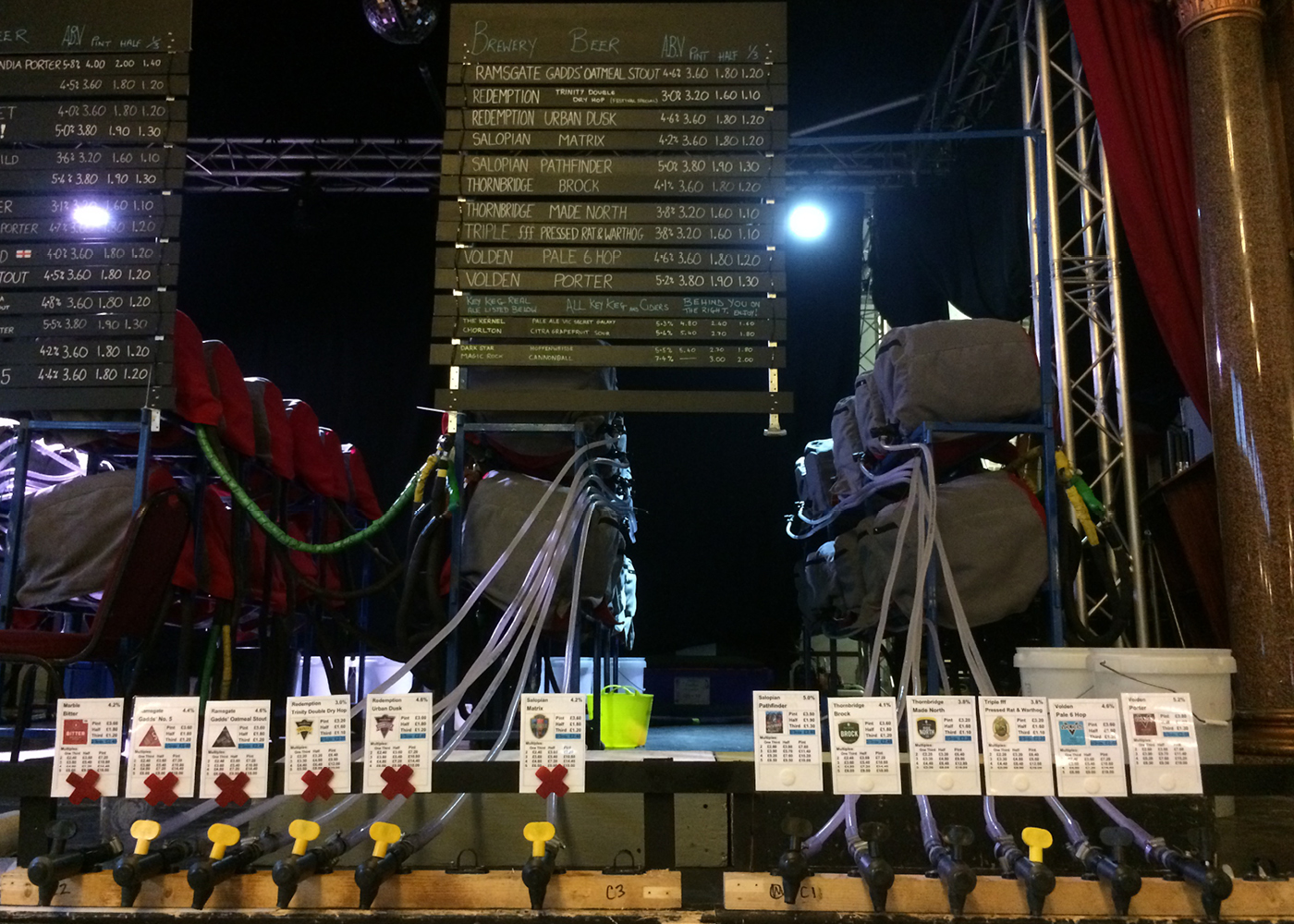 Croydonist: For readers who aren't familiar with CAMRA what is the Campaign for Real Ale?
Steve: CAMRA is an independent, voluntary, consumer organisation which campaigns for real ale, real pubs and consumer rights. CAMRA is governed by a voluntary unpaid national executive, elected by the membership. There is also a small team of professional staff at head office who support branches. There are around 200 branches covering the UK and many of the branches run local beer festivals, publish local newsletters and run social events to pubs and breweries.
CAMRA's mission is to act as champion of the consumer in relation to the UK and European beer and drinks industry. It aims to maintain consumer rights, promote quality, choice and value for money, support the public house as a focus of community life, and campaign for greater appreciation of traditional beers, ciders and perries as part of national heritage and culture. As part of campaigning, members are often encouraged to lobby their MPs when a particular issue arises affecting pubs and breweries, e.g. the current energy crisis, business rates, or the avaricious behaviour of some of the pub companies.
Croydonist: How did you get into real ale?
Steve: I have always drunk real ale for as long as I can remember! I vaguely recall a school trip to Cambridge to see a play and on the return journey the teacher stopped the minibus at a country pub and bought each of us year 12s a half of 'proper beer'!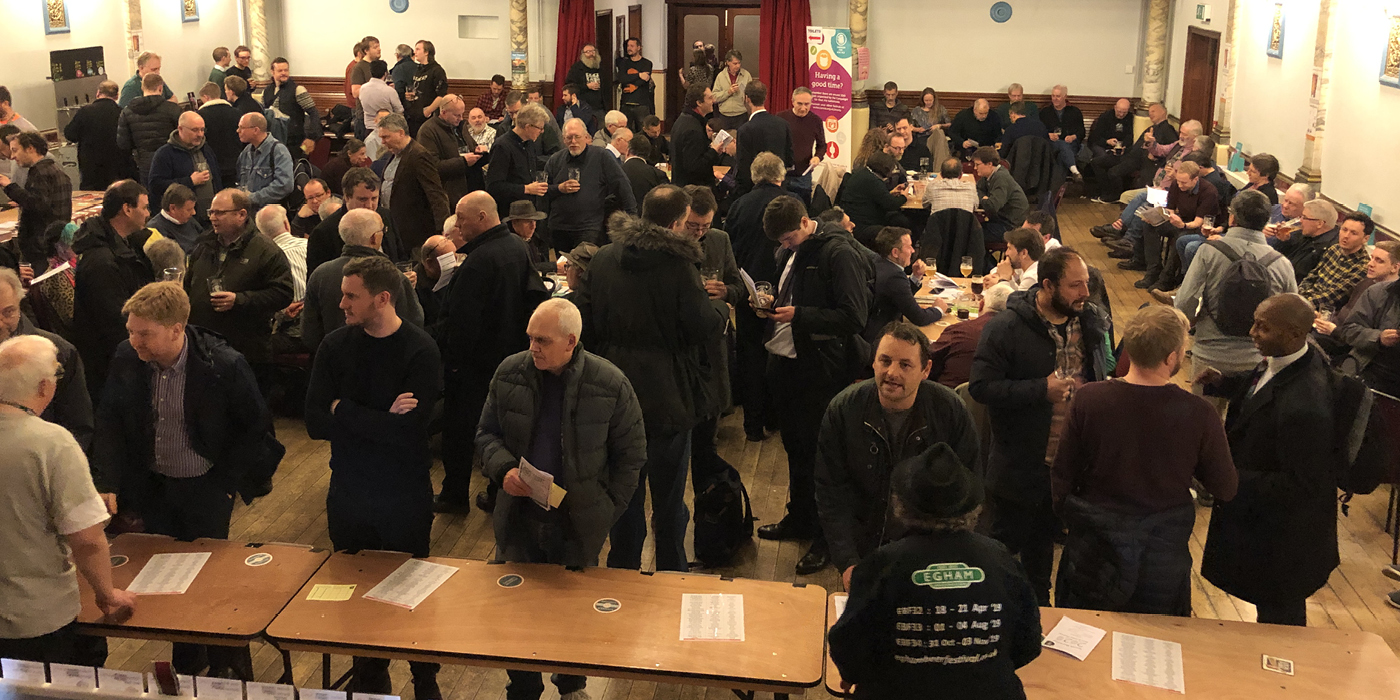 Croydonist: What can attendees expect from this year's festival?
Steve: We will have around 40 traditionally served real ales, along with a few served from KeyKeg (bag in box). For cider lovers there will be around 6 ciders and perries. All held of course in the lovely Grade 2 listed Stanley Halls.
Croydonist: What are you most looking forward to about the festival?
Steve: It will be good to be back after a 2-year break and to see some of our volunteers again, who may not take part in other branch activities but are staunch supporters of our festival.
Croydonist: 'Classic' interview question – if you had to choose three ales to take to a desert island (or a concrete bunker under the 50 Pence Building) which would you choose and why?
Steve:
Burning Sky – Plateau
A low-strength but delicious hoppy beer from an outstanding brewery.
Anspach & Hobday – The Ordinary Bitter
A modern take on a traditional bitter ale, from a local brewery just across the border, near the Therapia Lane tram stop.
Titanic – Cappuccino Stout
A fine blend of coffee and roasted malt giving a smooth full flavour, from this renowned Stoke on Trent brewery.
Croydonist: As a real ale drinker where in Croydon is your favourite spot for a drink? (Outside festival season of course).
Steve: The Green Dragon for an outstanding range of real ales and other beers; the Royal Standard for a more traditional pub with well-kept beers.
Thanks to Steve for chatting with the Croydonist.
---
Find out more about The South Norwood Beer Festival on their website here. It takes place at Stanley Arts from Thursday 29 September to Saturday 1 October 2022.
Opening times: Thursday & Friday: noon to 10:30pm (last admission 10pm); Saturday noon to 5pm. Admission £10 – CAMRA members will receive £7 of beer vouchers and the loan of a glass; non-members will receive £5 of beer vouchers and the loan of a glass. Card payments are strongly encouraged please.
Images courtesy of Steve Thompson and The South Norwood Beer Festival, except the header image, which is by Timothy Dykes from Unsplash.
Posted by Julia