So granted, it doesn't have a pier like the Essex seaside town of the same name, but our South End packs in over a hundred shops and businesses (a vast amount independents) into a space about a third of the length of Southend-on-Sea's famous pier.
If you take a stroll to the southern tip, where the Selsdon Road meets the Brighton Road, and just past where the Tree House pub lives (think giant bird box, and you'll spot the Tree House instantly), you'll find yourself in the heart of what has affectionately become known as South End Village in recent years.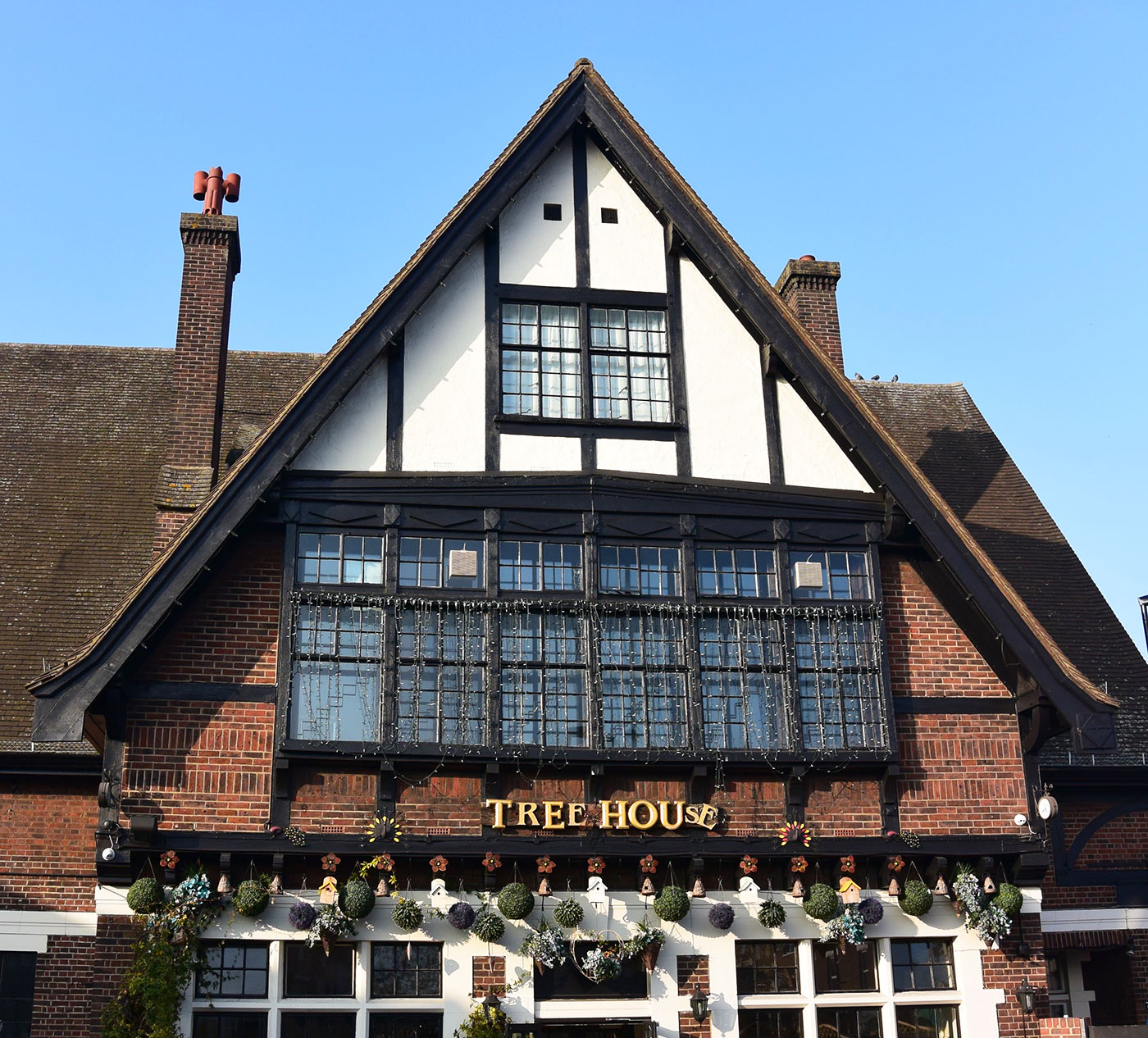 Within only 100 metres, from the beginning of Selsdon Road to the junction where the quirky Swiss chalet building of the The Little Bay restaurant proudly sits, there are no less than seven restaurants (our recent top discovery, Boulevard), three pubs, three cafes, one delicatessen, one bakery, oh and a hardware shop (extremely handy according to our friends Emma and James).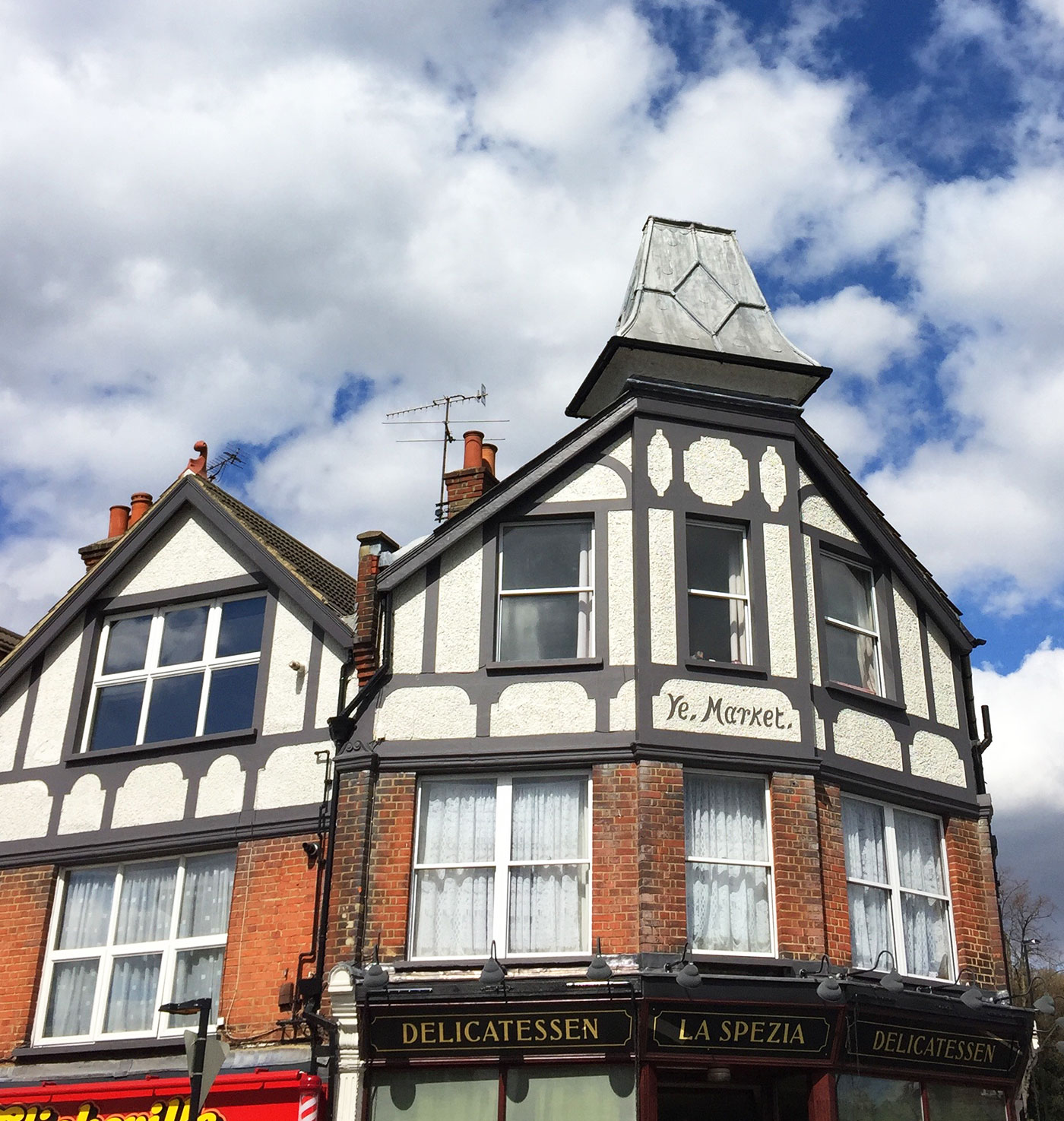 There is an ongoing conservation project in this area to celebrate its heritage. One of the parades (Ledbury Terrace) was built in the 1880s at the same time as the nearby cattle market was in operation. This is why you'll see 'Ye Market' written on the building above the delicatessen. If you're into history it's worth taking a look at the former Swan and Sugarloaf pub – the farmhouse on the site was supposedly decorated with the arms of the Archbishops of Canterbury, but these were misinterpreted as a loaf and a swan, giving the pub built afterwards its name. (Someone in those times must have been bad at drawing).
Public art has been popping up in this village area too from the temporary screen printed panels erected while the conservation work is carried out, to the Ruskin Parade mosaic and (every typography geek's favourite) the yellow lettering on the parade of shops at the top of this post.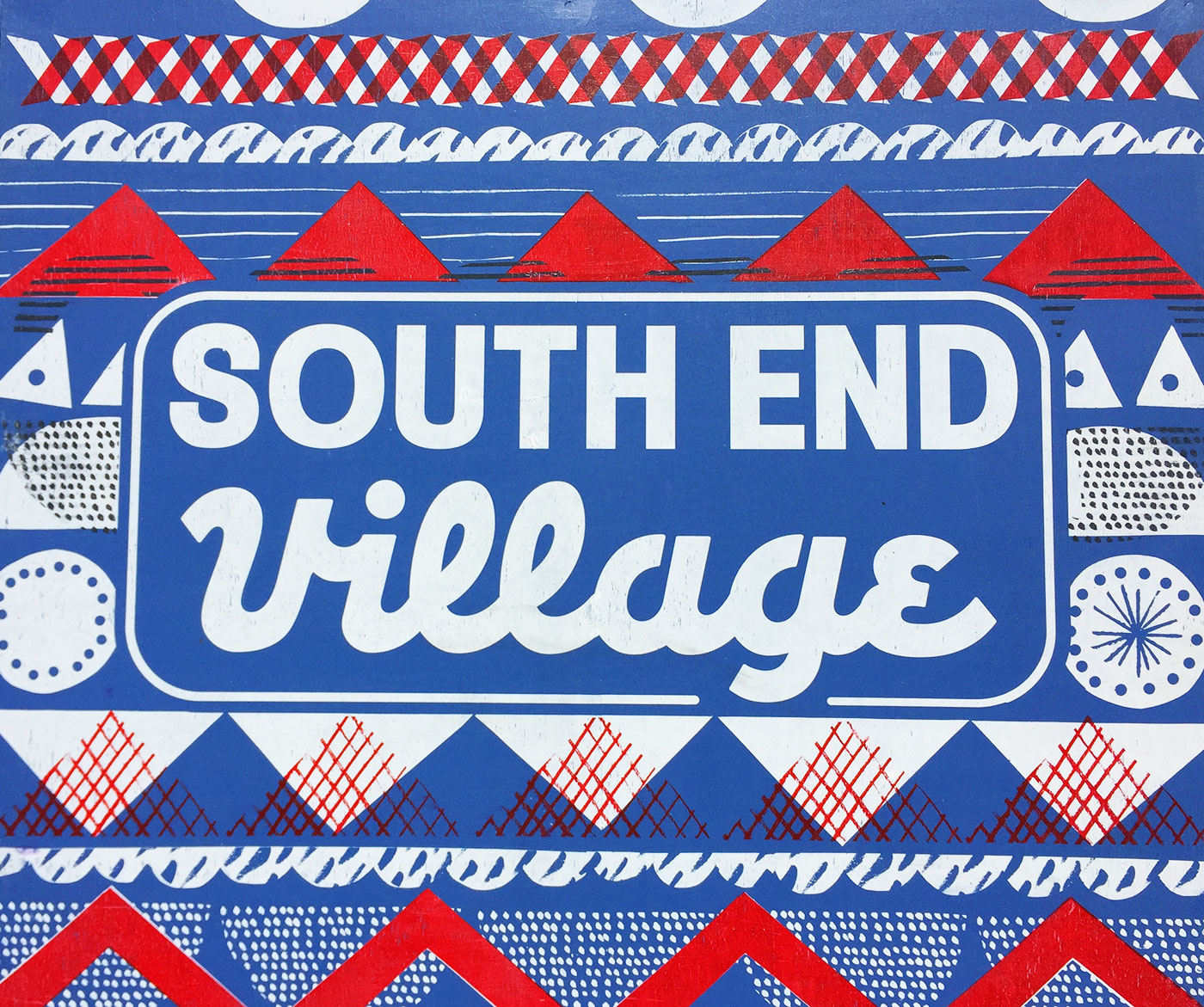 It would be remiss of me if I didn't mention the road South End itself. So heading back to the northern end of the area, you'll find more restaurants than you'll know what to do with and cuisines from all around the globe. There's no wonder this is referred to as the Restaurant Quarter. Put the last sunday of June in your diary folks, for the Croydon Food Festival – we'll certainly be heading along. (Now in its fifth year, last year's festival saw 10,000 people come to South End to watch cookery demonstrations and street entertainment, listen to live music, and, of course, eat some lovely food).
South End road isn't quite all restaurants though – when there is an occasional gap, you'll find some specialist shops from music and sound to florists and cycling. If you're passing 46 South End don't forget to have a peek, as this is Croydon's oldest surviving shop dating back to the 16th Century. It certainly looks like the type of place where you might see Shakespeare hanging out (before you ask, I'm pretty sure there is no record of the Bard visiting here).
All this loveliness is just a stone's throw from South Croydon Station. South End on Croydon – definitely a great place to hang out whether it be for eating, drinking, chilling or, erm, shopping for DIY supplies, and all without having to get blown about by the sea wind.
Posted by Julia