If you take a look at my Instagram account you'll see that I really only post pictures of two topics. One is wine and grapes, the other is grilled, smoked and rotisserie food. So, I was very happy to hear that Croydon was getting a brand new food delivery business that specialises in smoked and rotisserie food. Spit-Boy is run by experienced chef, Jon-Pierre Rock and his family and is named after the poor lads who were employed to turn the spits in front of the open fires of Tudor kitchens.
The food arrives in attractive and functional packaging which is a phrase I never thought I would write. It both presents the food and protects it. Especially important when shipping a potentially delicate burger.
I'm a sucker for ribs and the West Sussex Smoked Lamb Ribs delivered everything I like about them. Soft and savoury from a long slow smoke, the fatty belly meat pulled away from the bones in a very satisfying way. The spiced BBQ sauce left my fingers sticky and a big smile on my face. If Spit-Boy bottled this sauce I would buy it!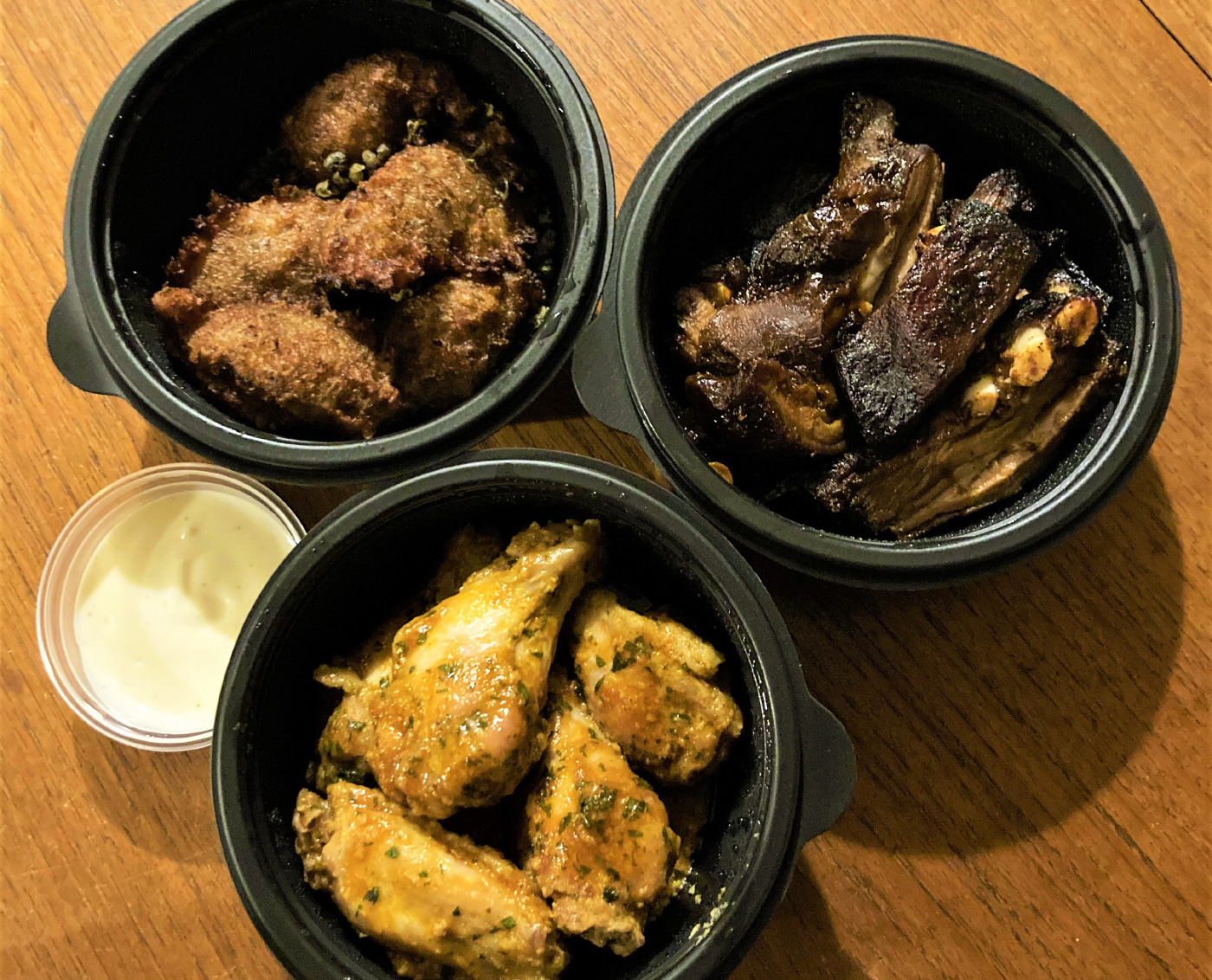 The salt cod fritters are excellent, crispy on the outside giving way to bundles of pillowy salt cod. The garlic aioli is just strong enough with garlic to pack a punch but the element that elevates this dish to something really special, is the sprinkling of fried capers that add explosive pops of flavour.
Like the lamb ribs, chicken wings were nicely cooked, these having a sriracha chilli heat balanced with the sweetness of the maple syrup. I'm very happy to have some good wings back in Croydon.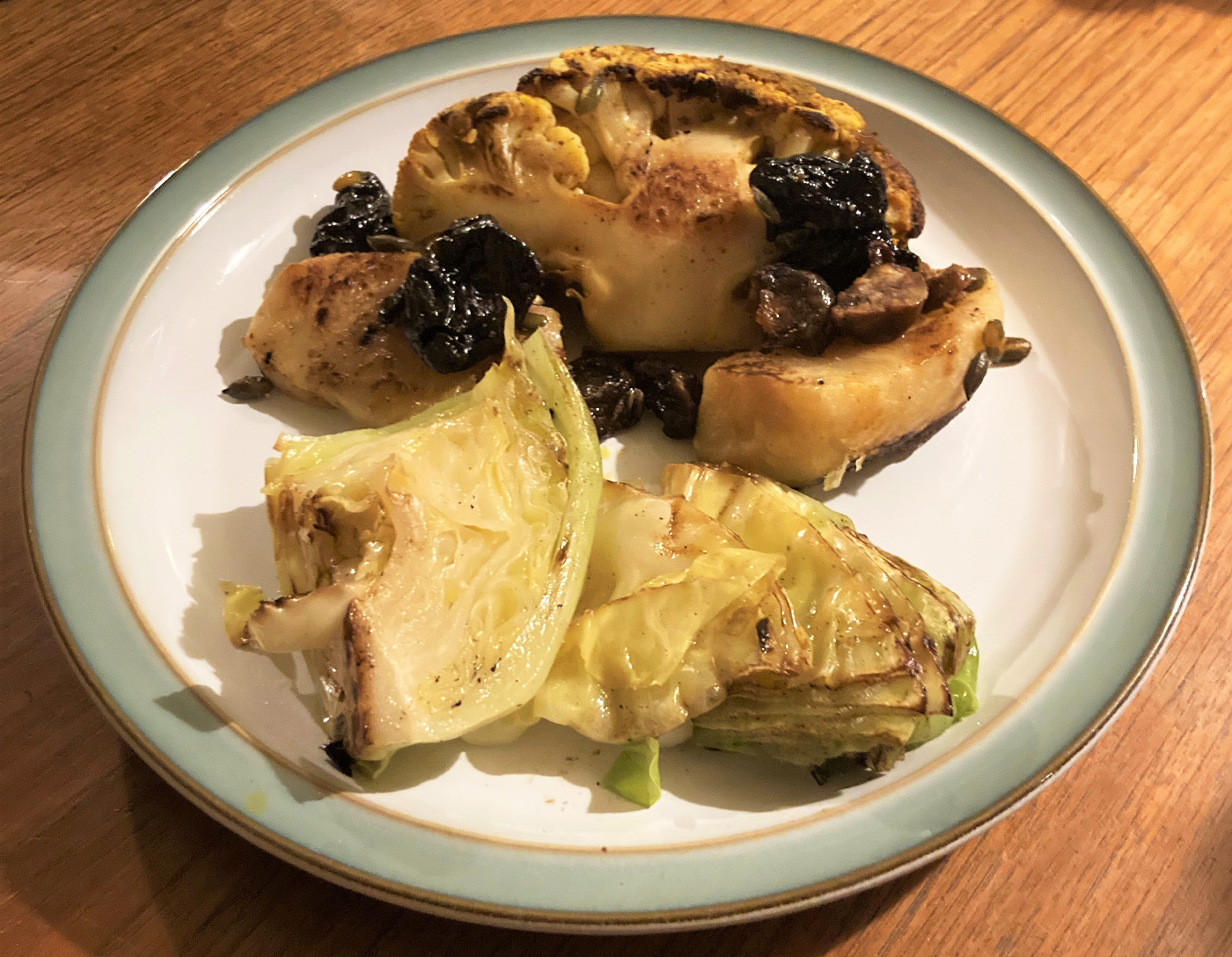 Time for some main courses.
I'm a big fan of grilled and smoked veg so we had to try one of the vegetarian options. Cauliflower is a versatile vegetable and takes to grilling and roasting very well. The rotisserie cauliflower comes with salt baked celeriac and hispi cabbage. Whilst the large slab of grilled cauli is the star of the show, the salt baked celeriac is deliciously soft and intensely savoury. This dish of separate vegetable elements is brought together with a garnish of prune, chestnuts, crunchy pumpkin seeds and leek oil. This flavour and texture combination elevates this dish to another level. The leftovers of this made a fantastic roast veg salad the next day and elements of this dish make suitable sides for some of the other meatier dishes on the menu.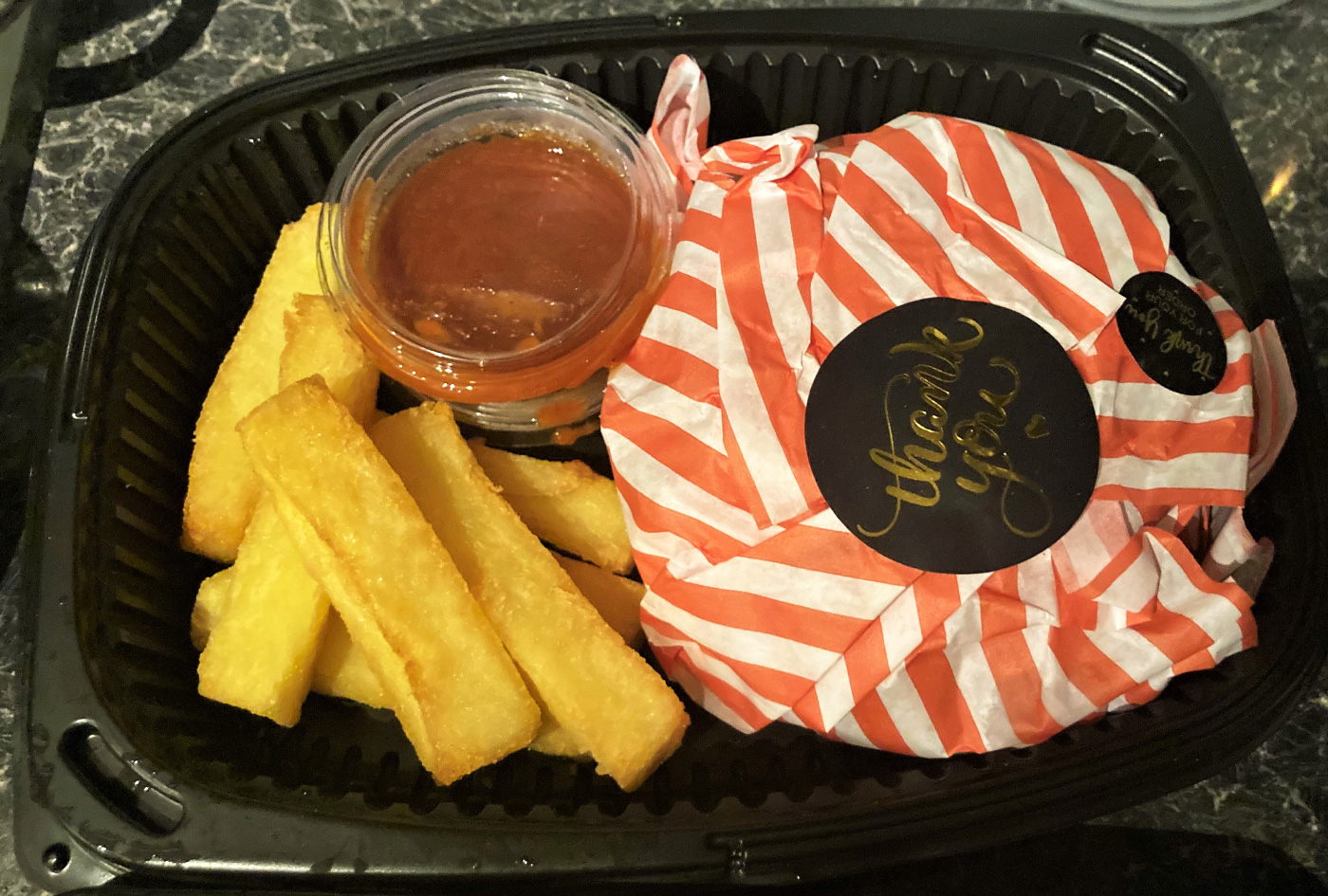 There are two beef burgers on the Spit-Boy menu, one classic style with gruyere and tomato chutney and a smoked brisket burger. I ordered the latter and I'm very glad I did, the smoked brisket was sliced thin and piled high in a toasted brioche bun. The burger not only survived the delivery safe and sound but also held together impressively during the eating. The slices of smoked brisket, which is notoriously difficult to perfect, were soft, smokey and complemented with sweet and intense roasted cloves of garlic. The burger comes with crisp, chunky chips and sides of pickled golden beetroot and chipotle ketchup. I did lift the bun lid to load it up with both which is really what the situation was asking for. Fantastic!
The meal was rounded out with a side of mac and cheese which avoided the pitfall of being stodgy but packed in a huge amount of good quality cheese.
Spit-Boy also do a range of fresh juices and smoothies. Highlights are the tropical Coco Loco and intensely fruity Berry Go Round.
If this sounds like an overly effusive review then it's because Spit-Boy didn't put a foot wrong. And we will be ordering from them again. Probably this Friday. Because we have our eyes on the short rib, rotisserie chicken and rotisserie salmon.
There are a few meat focussed smokeries around now, but few manage the sophistication and lightness of touch that Spit-Boy's food has.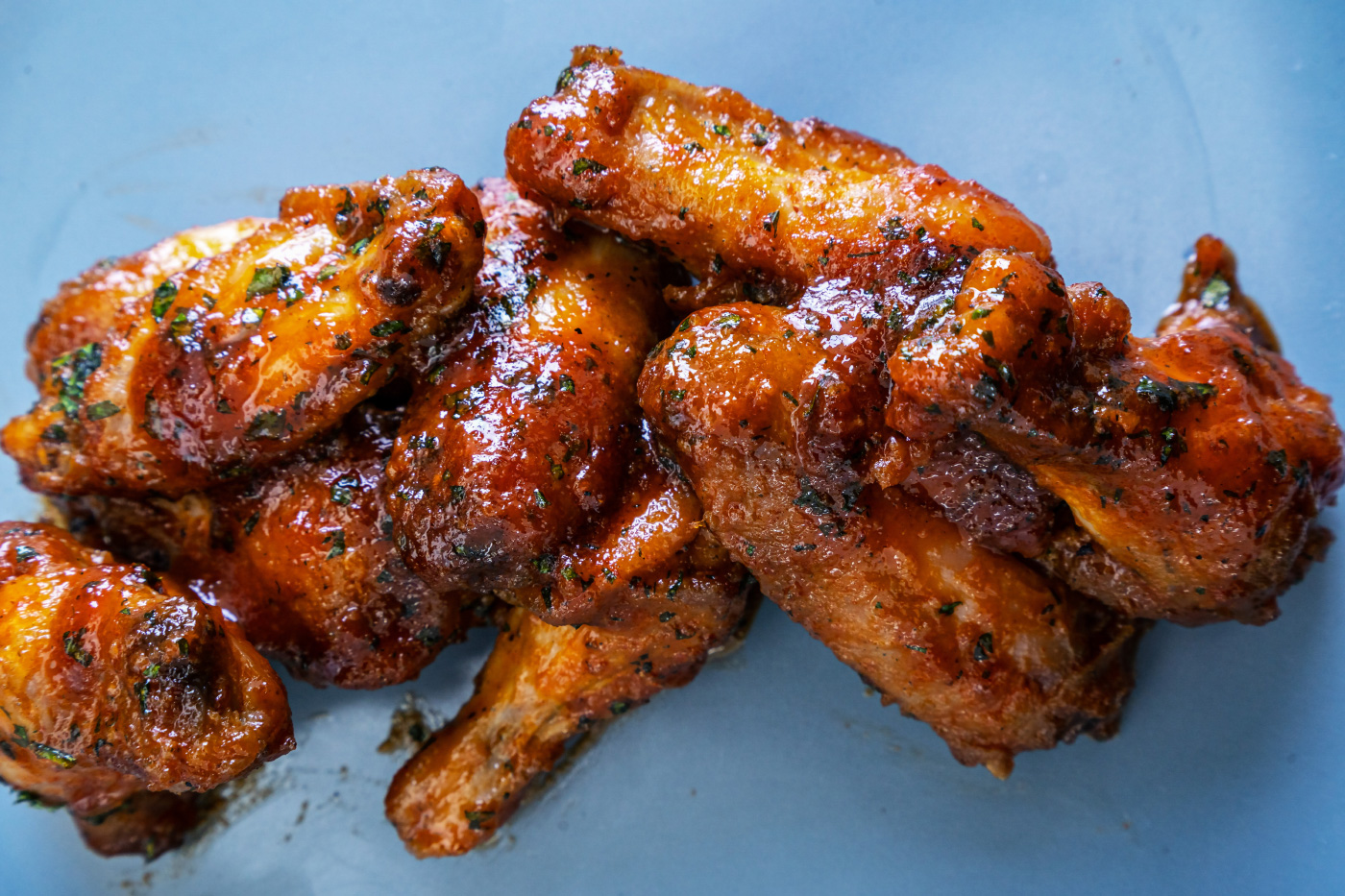 You can check out Spit-Boy's menu here, and follow them on Facebook and Instagram.
Posted by guest writer Sam Hill. 
Food photos courtesy of Sam, except the last two images which are courtesy of Spit-Boy. Header image by the Croydonist using the Spit-Boy logo and inspired by their packaging.
Sam is a food, beer and wine obsessive who enjoys experiencing and writing about all the culinary delights that Croydon has to offer.