Festival Season starts early this year in Croydon with the return of The Bop Live. Mark down Saturday 5 February in your calendar folks as the line-up is off the scale!
Presented by SDS Entertainment, the festival consists of part live and part streamed performances from some of the most exciting talent around. Imagine three stages that you don't actually need to move between. You get to keep that nice spot you've been guarding to get a good view of the show. Confused? Don't be. Rock up to Front Room on 5 February to experience live in-person performances from Siah, Kaobi, Inkra Debelle and headliner Melvillous. The other two stages, PWR Magazine Stage, and Project U, will be streamed to the big screen so you don't need to go anywhere.  So basically it's like an award show where you'll enjoy pre-recorded performances followed by live in-person performances with an in-house band.
Let me tell you a bit more about the bill. There's 12 artists in total, all with a bit of a buzz about them, so you're bound to catch the future wave of music just as it's starting to break.
In this piece I've selected a few from each stage to give you a sense of what to expect.
---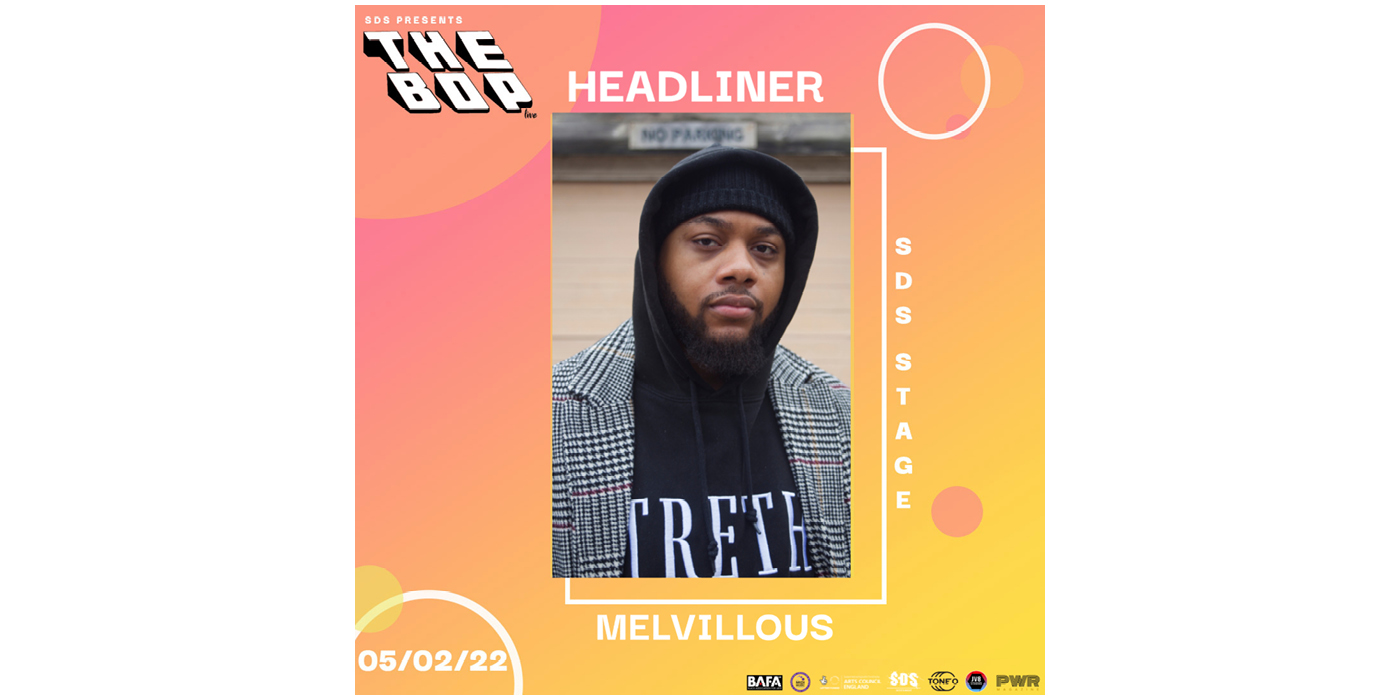 Melvillous
The headliner of the Setting Da Standard (SDS) stage brings his blend of rap and grime to the party. Smooth beats, smart lyrics, this rapper underpins his music with a positive message, encouraging those with struggles and setbacks to resist stumbling down a negative path in life. With an EP that hit number 11 in the iTunes Hip-Hop/Rap Chart, listed as 'one to watch' in Fader magazine as well as features with Redbull and more, he is certainly grabbing attention, and I think he should have yours too!
---
Inkra Debella
East London artist and songwriter, Inkra Debelle proudly champions R&B, Dancehall, Afrobeat and pop in a truly unique way. Don't believe, just have a listen for yourself. A multi-talented musician who writes for TV sync projects as well as other artists, she's certainly been busy. Hard work pays off as her debut single was picked up by some of the UKs biggest Radio Stations including Radio 1. That's really not an easy thing to do straight off the bat so it is testament to her music's power to make you sit up and listen. She's performed at CreamFields, Xlusive-Fest and toured with the likes of Kizz Daniel and Geko. Need I say anymore? Get a ticket and see her perform live at Front Room on 5 February.
---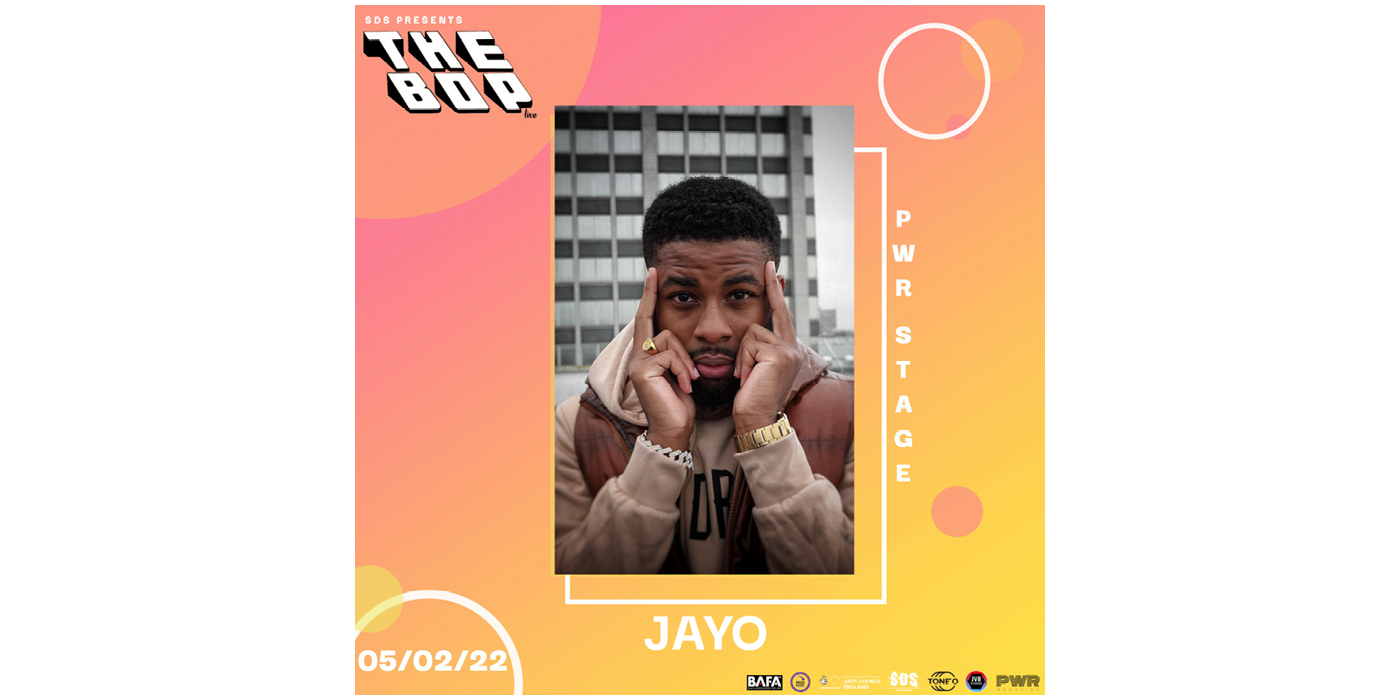 JAYO
Only 23. YES, only 23 years old and exploding with talent. He was a 2020 BBC Hotlisted rap artist and it's easy to see/hear how. I'm currently listening to 'Right now' that came out late last year and I'm hooked. He takes inspiration from an eclectic mix of artists from Kanye West to Bon Iver and delivers his own music with style, charm and charisma. During my research I found some live performances, one of which was at Boxpark in Shoreditch and boy does he grab the audience's attention with ease. Jayo performs on the stream from the PWR magazine stage, so make sure you catch that.
---
Reek0
21 year old 'Reek0' combines jazzy instrumentals and garage flows, creating his own alternative fusion sound. He represents the shift of old school into new-age alternative rap & UKG. It's melodic, yet raw and honest, met with conversational narratives reflecting life growing up as a young boy in Tottenham. Kicking off his career with his single release "Know me already", only shows his ever-growing fan base, the lyrical ability shining through the tune. As a producer, he is known as Reek0 Productions, frequently producing his own intricate instrumentals for his own use and those of other artists. The future is very exciting for his career, as he is only at the tip of the iceberg in sharing his versatility as a rapper but also as a producer. Catch his streamed performance on the Project U stage.
---
There are so many incredible artists performing at this year's festival (line-up and stage times below). It's a fantastic start to the year for music in Croydon and we hope to see this as a regular fixture for years to come.
Tickets to The Bop Live are on sale now and you can get them at 50% off until Monday. Limited number of tickets available so get erm while you can, here.
If you can't make it to the venue for the show, you can kick back on the sofa and watch the live stream on the SDS YouTube Channel, here.
Stage times are as follows:
5:00pm – Project B
Ashanti Elliott
Llaya
AJ King
AV
Headliner: Reek0
6:30pm – PWR Stage
Emani Talitha
JAYO
Headliner: Alichè
7:40pm – SDS Stage
Kaobi
Siah
Inkra Debelle
Headliner: Melvillous
This will be an 18+ event, ID will be required.
*This festival will be live streamed to YouTube.
Supported by SDS Entertainment, Arts Council England, Croydon Music City, The Midi Music Group and PWR Magazine.
Keep up to date with SDS and The Bop on their social channels – YouTube, Instagram, Twitter and Facebook.
Images courtesy of SDS Entertainment. Header by the Croydonist using imagery courtesy of SDS Entertainment
Posted by Angela