Happy new year, Croydon! If you're a regular here you'll know we begin the year with a group feature where we ask Croydonist friends and collaborators for their thoughts on the year ahead.
Of course this is the year when Croydon becomes the London Borough of Culture 2023. So we're excited to find out more about the 'This Is Croydon' flagship events in the coming weeks and for the start of Croydon's programme in April.
We ask 10 notable Croydon people/organisations what they are particularly looking forward to this year and whether they have any new year's resolutions they'd like to share.
---
Vicky Olusanya, Arts & Community Producer, Stanley Arts
What are you looking forward to this year? 
Well, we have a pretty big thing happening… Croydon's year as London Borough of Culture from April 2023! I'm one of the Community Producers and it's been great working on the planning of the culture year. The main programme is currently being finalised, so I can't reveal too much, but what I can say is that it's going to be epic!
We're running it differently to previous Boroughs of Culture; we have cultural sector leaders working collaboratively with each other and the council to make things happen. This means we're able to produce a programme for Croydon, by Croydon.
New year's resolutions?
To deliver a vibrant programme of the Borough of Culture!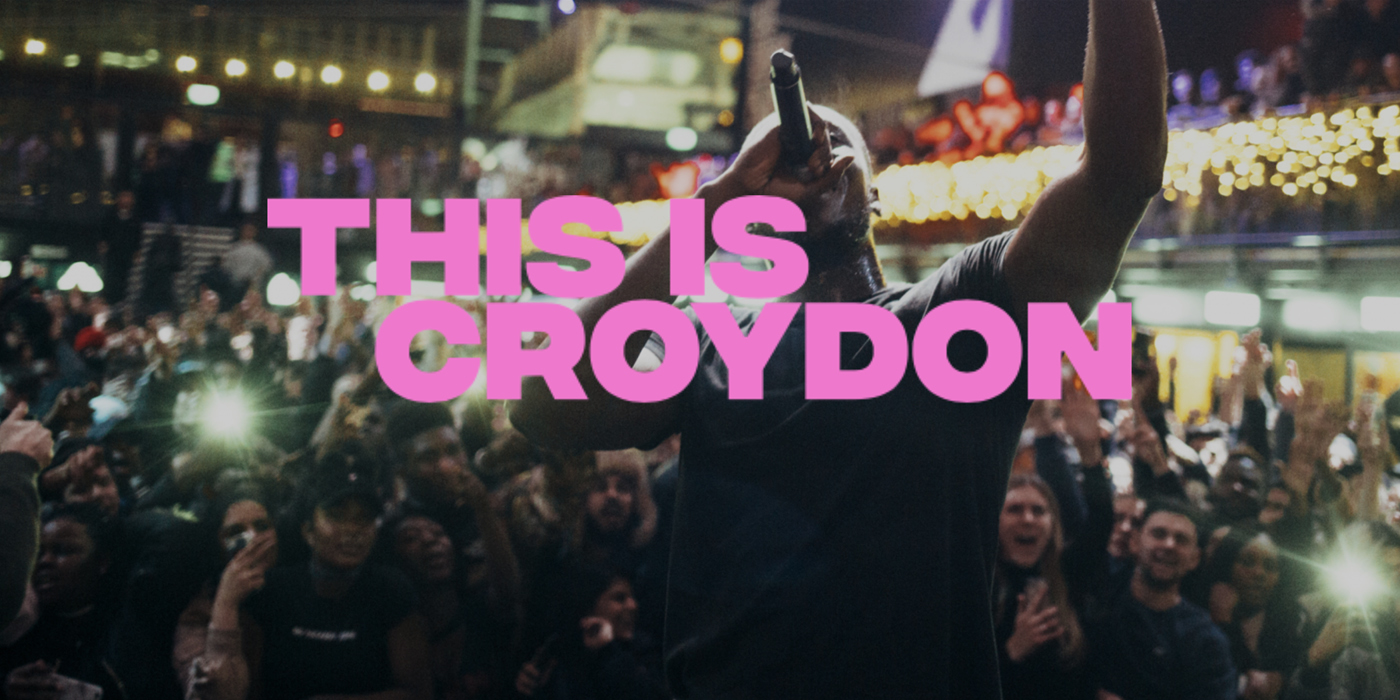 ---
Elizabeth Sheppard, writer*
What are you looking forward to this year? 
An unfestive newsflash dropped early in December. 'Oh my god – Matthew's Yard is closing!' The loss of this extraordinary cafe/community hub/arts centre felt like another kick in the guts for our town.
It's fun to scoff at click-tivists and easy to feel that petitions to stop the unstoppable are a waste of time. But Croydon acted: a crowdfunder raised 5k in a week, then a local firm stepped in with match funding. The outcry led the landlord to rethink, and Matthew's Yard stands another day.
New year's resolutions?
We're so punch drunk with disaster in these parts that too often, we just shrug and roll our eyes. 'That lot are all the same', we say of civic leaders: a narrative of absolute despair. My New Year's resolution is to shake off the creeping numbness and act.
The Big One in 2023 is – of course – Croydon's year as London's Borough of Culture. Just like saving Matthew's Yard, the energy and creativity of Talawa Theatre Company, Stanley Arts, Turf Projects and the London Mozart Players' new Oratorio of Hope will send a message that we're still worth fighting for. I'm looking forward to all this, but I've also put my resolution into action and volunteered to help on the opening weekend. A few taps on a keyboard, but that's how change begins. Ready, steady, click. Happy New Year.
*Elizabeth Sheppard has two new books coming out in 2023. More here.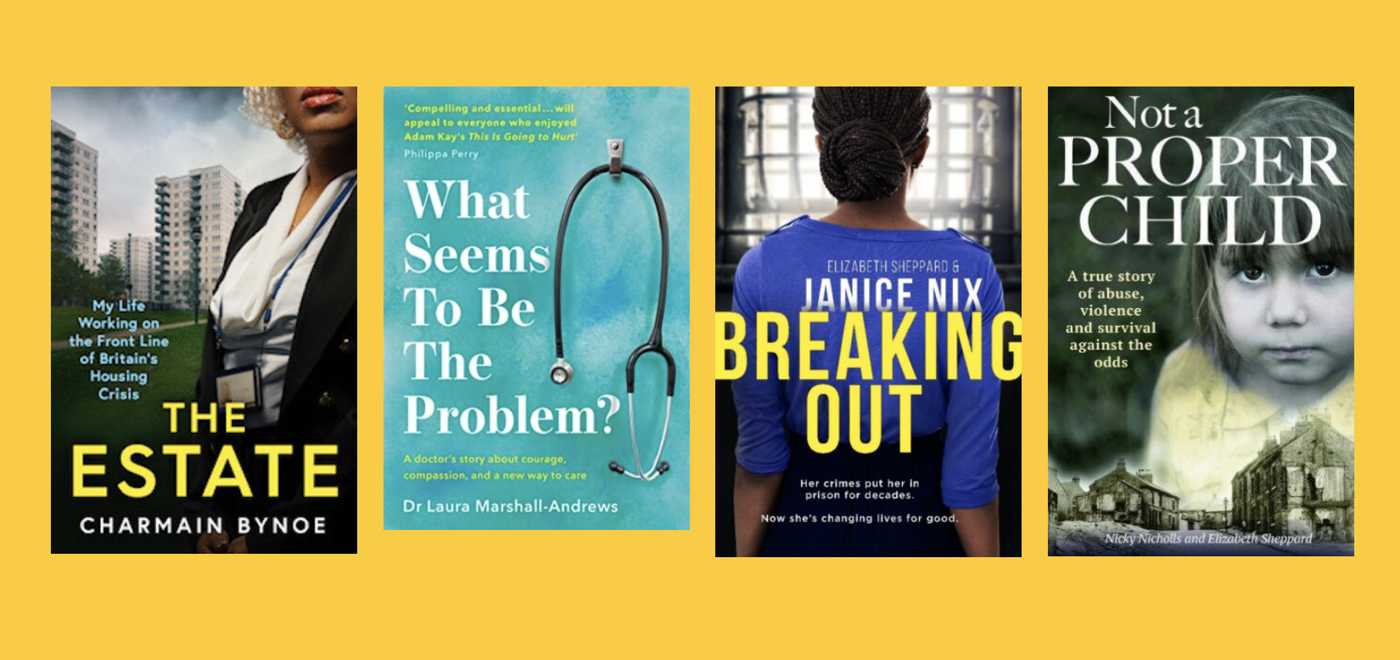 ---
Matthew Sims, Chief Executive, Croydon BID
What are you looking forward to this year? 
I'm always excited about what the future might bring and 2023 is no different. The opportunity for Croydon to shine, showcase our talents, diversity, heritage and arts as the London Borough of Culture offers us all a real chance to promote for the right reasons. Collectively, I am looking forward to seeing our incredible community coming together with a variety of different activations that attract and spread positivity during difficult times. We can definitely achieve something special together.
New year's resolutions?
To smile and say hello to more people each and every day. The simple moments of kindness, passing it on and creating a smile is worth more than anything I can think of. We have little knowledge of what is happening in people's lives, that it is important to make the time, even for a simple gesture to let others know that you are there and available to listen if they fancy a chat. The simple things. If we can all do this, we can spread a little more joy and keep spirits up in times of hardship.
---
Shaniqua Benjamin, poet and Croydon Poet Laureate
What are you looking forward to this year? 
So the Borough of Culture is happening and I'm hoping that it will bring a whole lot of vibrancy and fun to Croydon. I'm looking forward to seeing many of the amazing organisations, individuals and creatives who make Croydon special being highlighted and doing exciting things. I hope young people will be seen, valued and part of activities as they should be, not treated as tokens or ignored because sufficient time was not spent engaging with them. It's also my final year as Croydon Poet Laureate, so it's my aim to go out on a high by working with a lot of brilliant individuals in Croydon and empowering their voices, facilitating exciting projects and promoting poetry for the beautiful, enjoyable art form that it is. It's always about the community and art for me, otherwise my soul dies – this year won't be any different.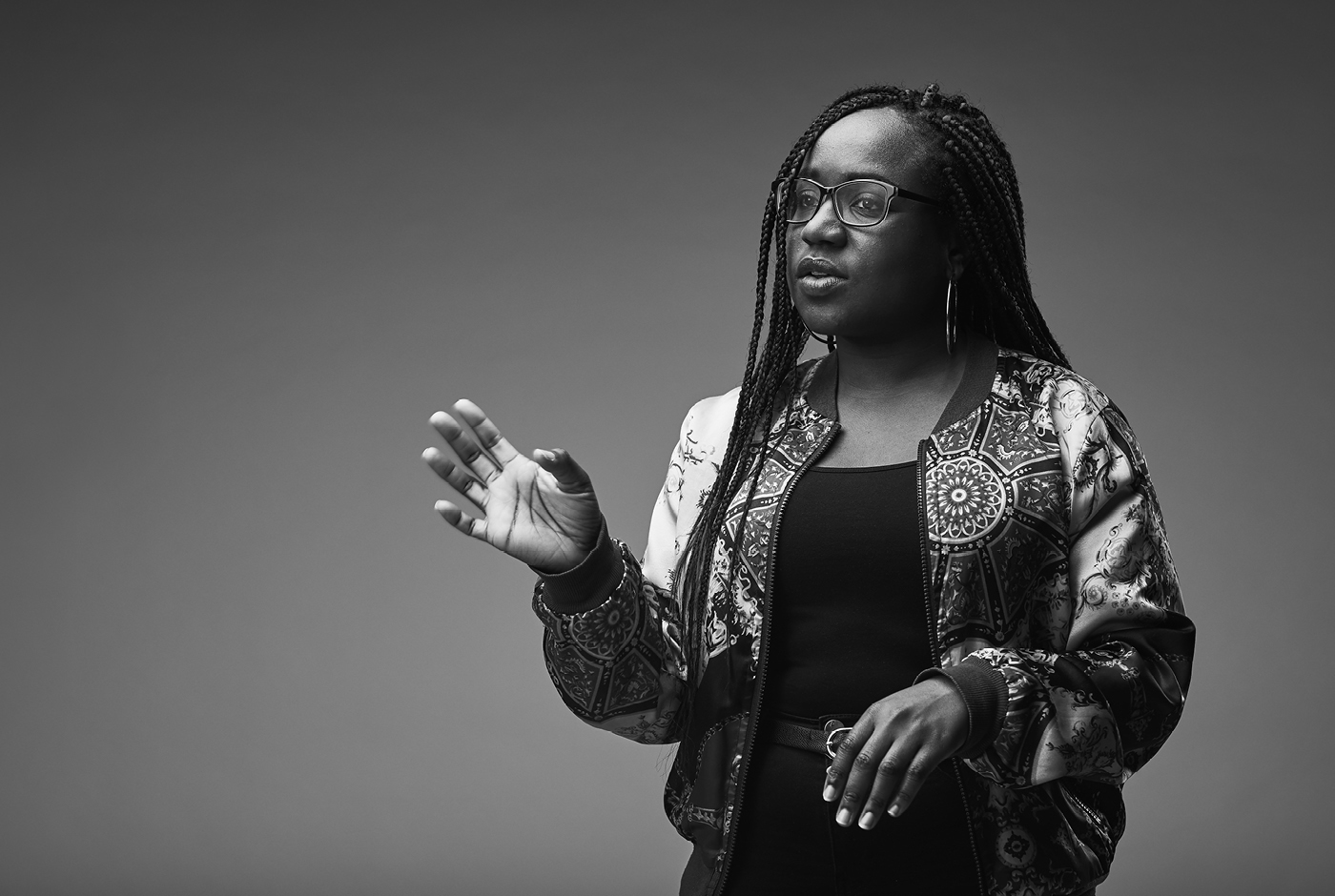 ---
Sheree Vickers, Artistic Director, Savvy Theatre
What are you looking forward to this year? 
London Borough of Culture! Having been involved in a lot of the behind-the-scenes meetings and getting a sneak peek at some of the planned activities, there's going to be some really lovely events and opportunities to get directly involved. The year will showcase the abundant culture and diverse artistry in Croydon and SAVVY is so happy to be a part of the creative landscape here.
New year's resolutions?
To try and see as much as possible of the activities for London Borough of Culture, as well as continue supporting other local businesses … I think (hope) the world is shifting away from corporate culture and supporting local more and more. This is especially important to us as the core vision of SAVVY has community at its heart.
---
Skye Baker, Family & Schools and MOSS Programme Lead, Turf Projects
What are you looking forward to this year? 
I'm looking forward to seeing local communities get the recognition and support they deserve in this year coming up.
New year's resolutions?
To spend more time in local parks and nature reserves.
---
Saif Bonar and Leoni Descartes, founders, Matthews Yard
What are you looking forward to this year? 
At Matthews Yard we are glad to see the back of 2022, but excited for what 2023 holds for us! There is so much to look forward to in Croydon this year as it becomes the Mayor of London's Borough of Culture.
We enter the year not just looking for survival, but hoping to thrive. Our overall focus will be on two things, firstly, developing the programme of activities in West Croydon to ensure we contribute significantly to Croydon as a cultural hub and secondly, reinventing our workspace premises to make it more child friendly, with soft play, kids cafe and a host of activities for young people.
Beyond that, our focus has always been on four key areas. Eat, Drink, Work and Relax.
Overall we have a huge amount in the planning phase at the moment, but want to take it in bite size chunks so our small team doesn't burn out.
You can support Matthews Yard here.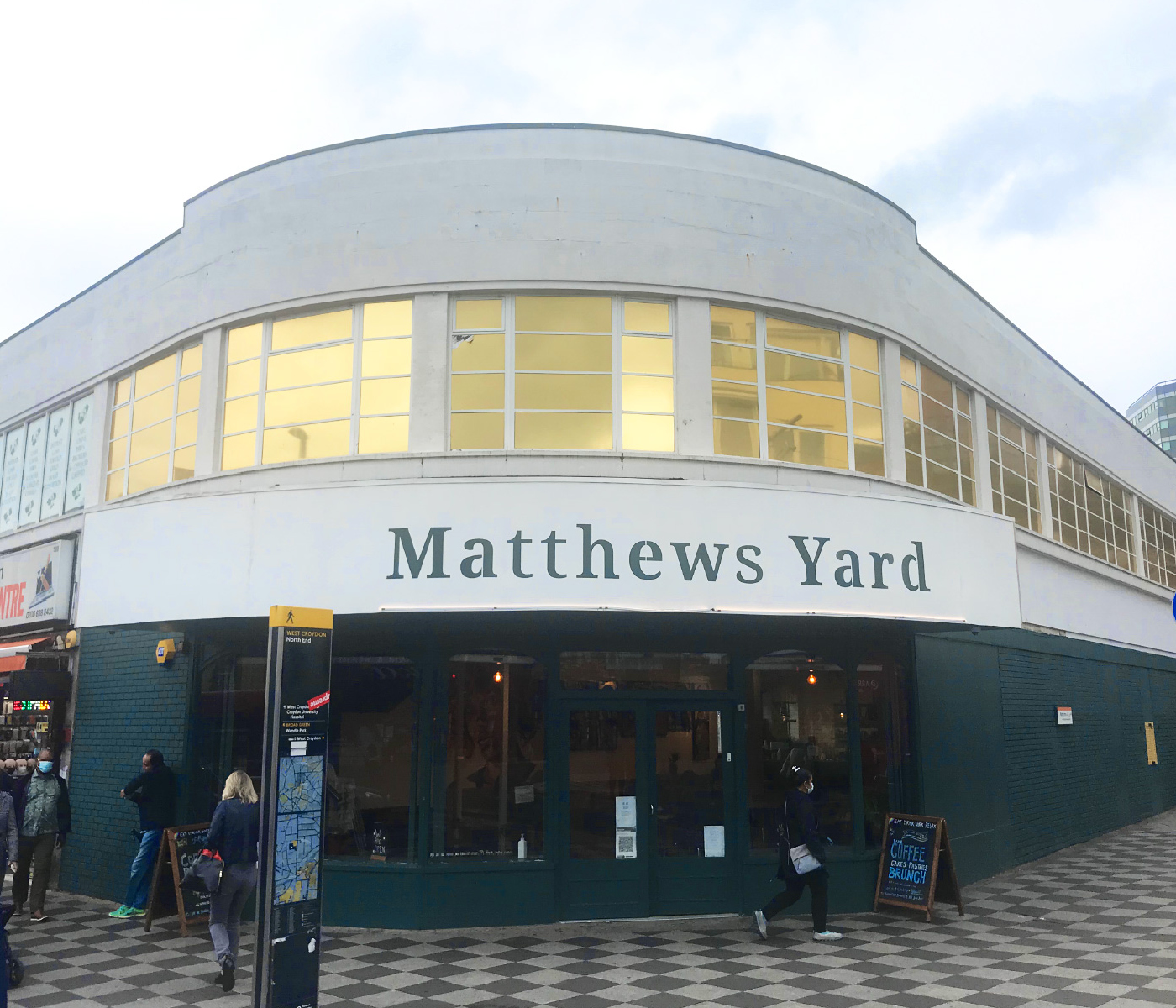 ---
Anna Arthur and Katie Hurley, directors, Croydonites Festival of New Theatre
What are you looking forward to this year? 
Anna: Some new spaces for performance opening up in Croydon.
Katie: The launch of Borough of Culture and all the incredible events linked to that, particularly Croydonites of course!
New year's resolutions?
Anna: Bring more performance to Croydon!
Katie: To start park run in Lloyd Park and to connect with as many local creatives as possible.
---
Dominique Stagg, Marketing Manager, Centrale Shopping Centre
What are you looking forward to this year? 
We're looking forward to working with our local community to bring more fun free events into Croydon.
New year's resolutions?
I don't personally believe in New Year's resolutions, as in the past I've not met them and then felt disappointed in myself which then affects my self-esteem and belief in myself.
Instead I choose to work towards bettering myself in any way that makes me happy throughout the year. Setting goals are important but they should be constant evolving goals that are specific, recognisable and broken up into realistic chunks so that there is progressive focus.
---
Boris Witzenfeld, Programme Producer, Upper Norwood Library Hub 
What are you looking forward to this year? 
Croydon Borough of Culture. The new businesses starting up on the Crystal Palace Triangle. Finally getting around to reading Joe Duggan's new book. The Crystal Palace Festival. Seeing the rusty laptop stage in the park fully restored. The restoration of the Crystal Palace Subway.
New year's resolutions?
Eat healthy plant based food at 'Plant based so it is' cafe @ the Upper Norwood library Hub.
If you are an older adult join us for free chair exercise Thursdays @ 11am from the 12 Jan. If you want to engage with your community, come and volunteer at the Upper Norwood library Hub.
My favourite quote from Jack Kerouac about New Year's resolutions simply reads 'do what you want, eat what there is'. Happy new year 2023!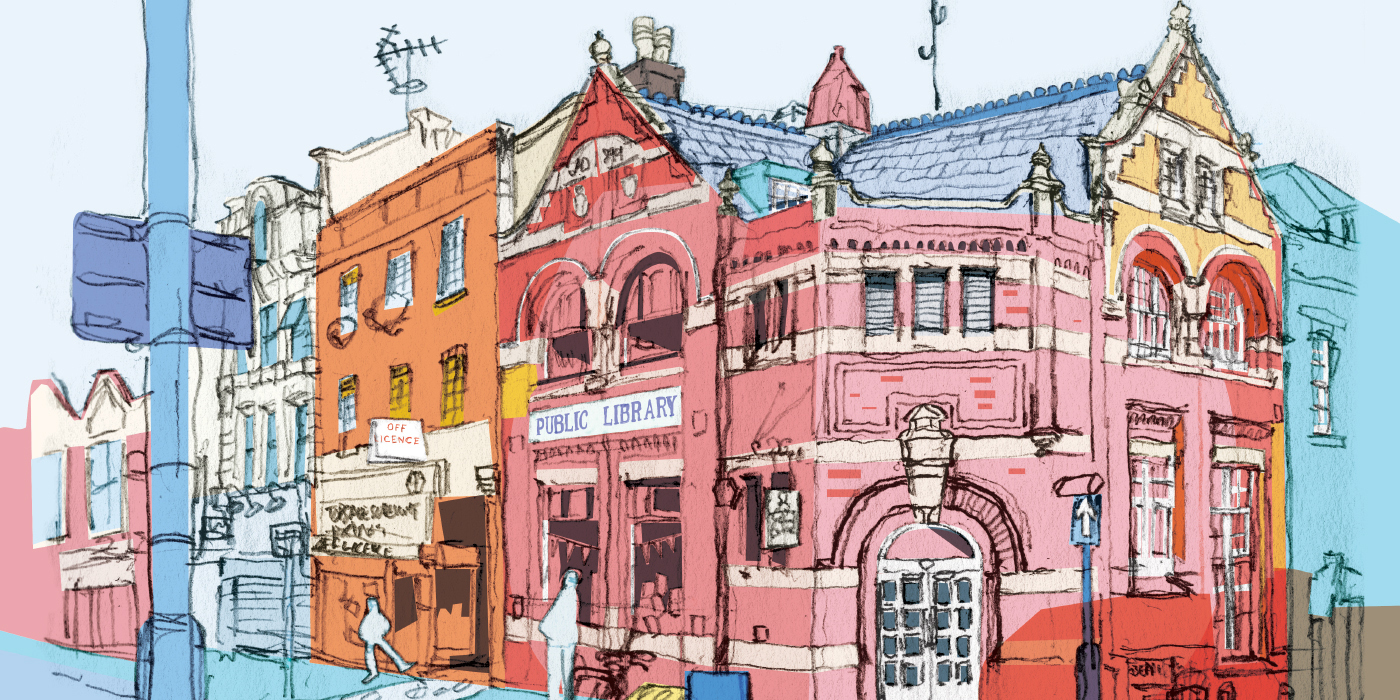 ---
A big thank you to our friends around the borough who shared their thoughts. We'd like to wish everyone in Croydon and beyond a happy 2023. We're personally looking forward to the kick off of This Is Croydon in April. The jury is out on our resolutions…
Keep up to date with us at the Croydonist as we showcase lots of local culture over the coming year. You can subscribe to our monthly newsletter here, and/or follow us on Twitter, Instagram, Facebook and LinkedIn.
Images: header by the Croydonist; 'This Is Croydon' image from their website; photo of Shaniqua by Phillip Waterman; illustration of Upper Norwood Library Hub by Richard Calvert.
Posted by Julia