TMRW landed on our high street earlier this year, providing a spacious and flexible home for freelancers and businesses alike. Oh and there's a great cafe which is also open to the public. We chatted to Becky Golland, TMRW's managing director about Croydon's very own tech hub workspace (the largest in south London, in fact), how it all started and what it means to be part of Croydon.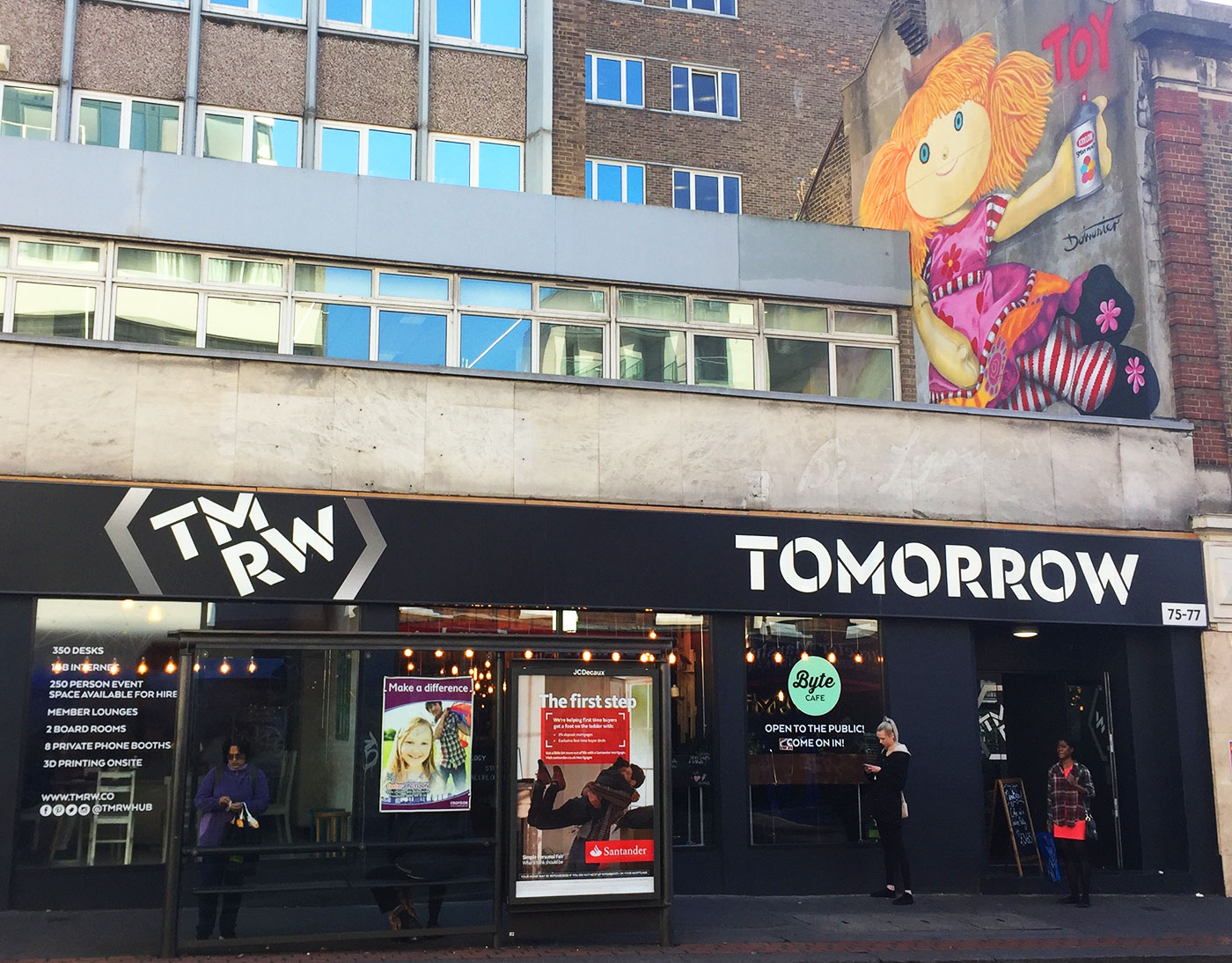 Croydonist: First of all, how on earth do you become an MD of somewhere like TMRW?  
Becky: Long story! After 8 years working in the world of print publishing, in late 2012 an old colleague asked me to join him and create www.techcitynews.com which is a news site for the London tech startup community. Having spent 18 months building Tech City News I was approached with the opportunity to join Tech City UK (UK government quango for the tech industry) and launch their commercial partnerships division. A real eye opener into the ways of government, with some fun trips to Downing Street! Earlier this year a mutual friend introduced me to the founder and chairman of TMRW (Francois Mazoudier) and I first ventured down to Croydon in early March to check out what he was building. We got on great and I loved his vision. What really made me take the jump was timing. I was ready to build something from scratch again, so jumped at the opportunity. I joined a month later and quickly pulled together a kick-ass team who worked tirelessly to get ready to launch in just 6 weeks!
Croydonist: What sort of businesses work at TMRW?  
Becky: Our members are technology startups and work in areas as diverse as virtual reality, gaming, Ecommerce, 3D printed designer shoes and lifestyle vlogging! They range from sole traders to a 19 person strong team.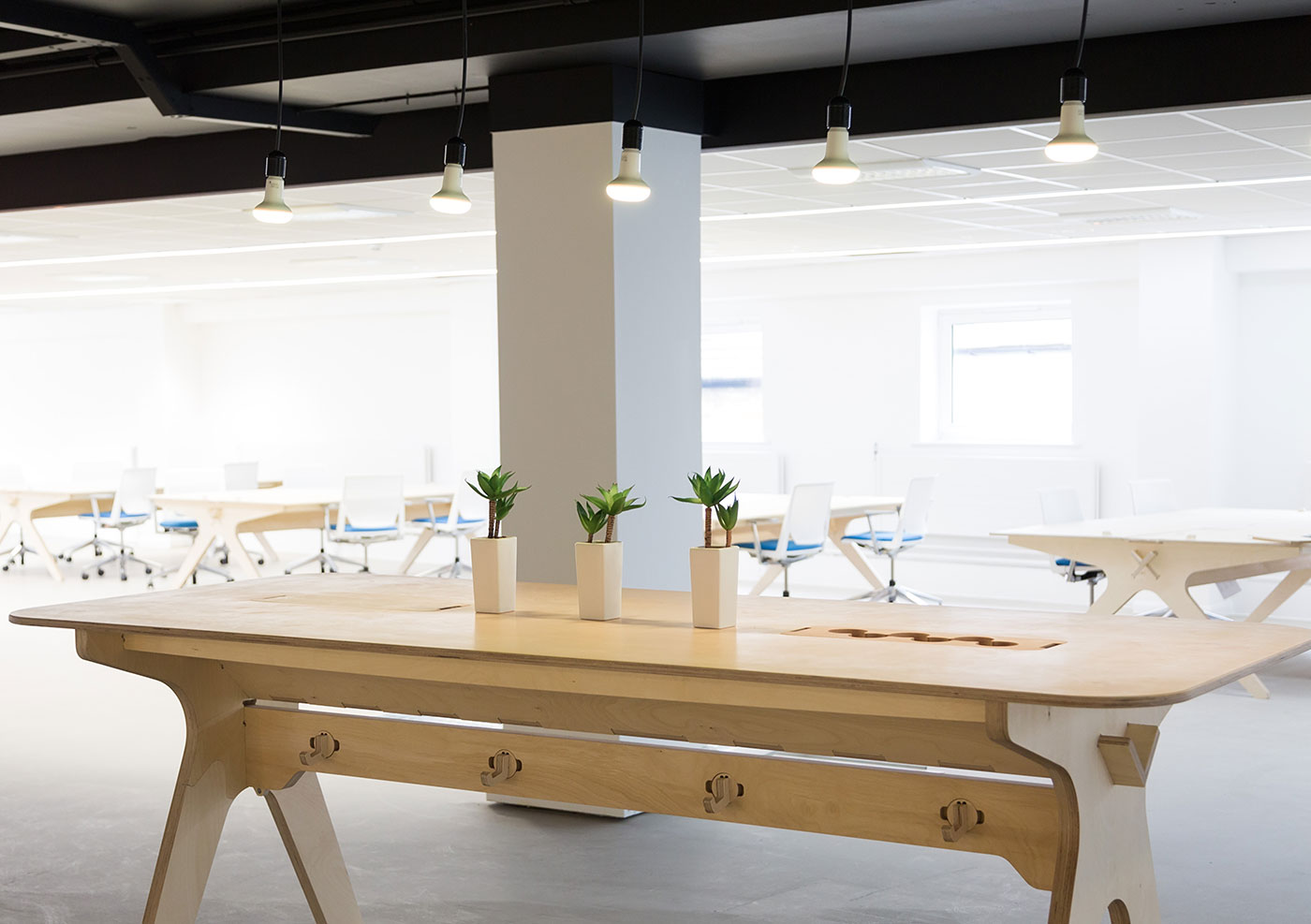 Croydonist: What makes it different from other London tech work spaces?  
Becky:
1. SPACE – Unlike every co-working space in central London, we don't cram our members into tiny overpacked offices.  There's a ton of natural daylight too, which is super important to ensure we keep our members happy and healthy.
2. TEAM – The majority of spaces like ours are run by property people. Our team is different. It's made up of tech people, who've experienced building similar businesses and can share that experience.
3. NETWORK – Our members enjoy access to our team's collective (phenomenal!) networks. Whether they want introductions to top investors in London, huge corporates or fellow entrepreneurs we can usually put them in touch.
Croydonist: What does your typical work day look like?
Becky: Wow, it varies so much at the moment, but I will describe today as I guess that's as good as any.
I drive to the office from my home in South London – one of the joys of no longer commuting into East London – I do not miss the Northern line!
I arrive at the office around 8am, and check in with the Byte Café team. Grab my obligatory macchiato from them! Can't start without that.
Go through financials, check where we are against targets. Meeting with a contact to discuss corporate innovation.
During lunch I joined our members and the team for our weekly yoga session. Our members work on really intense projects, so it's super important that we offer them a range of ways to de-stress. (They can enjoy yoga, massages, play table tennis etc.)
Grab lunch from Byte. My favourite – chickpea and tomato salad with halloumi and falafel. I cheated today and had an almond croissant too. They're my nemesis!
In the afternoon I hosted a group of female entrepreneurs who all make and sell products via www.notonthehighstreet.com – A super creative bunch! Really inspiring.
Spent some time focussing on our PR strategy
Throughout the day both myself and the team gave numerous tours to potential members.
Finally ended the day with our members social. Beer, wine, snacks and v competitive ping pong!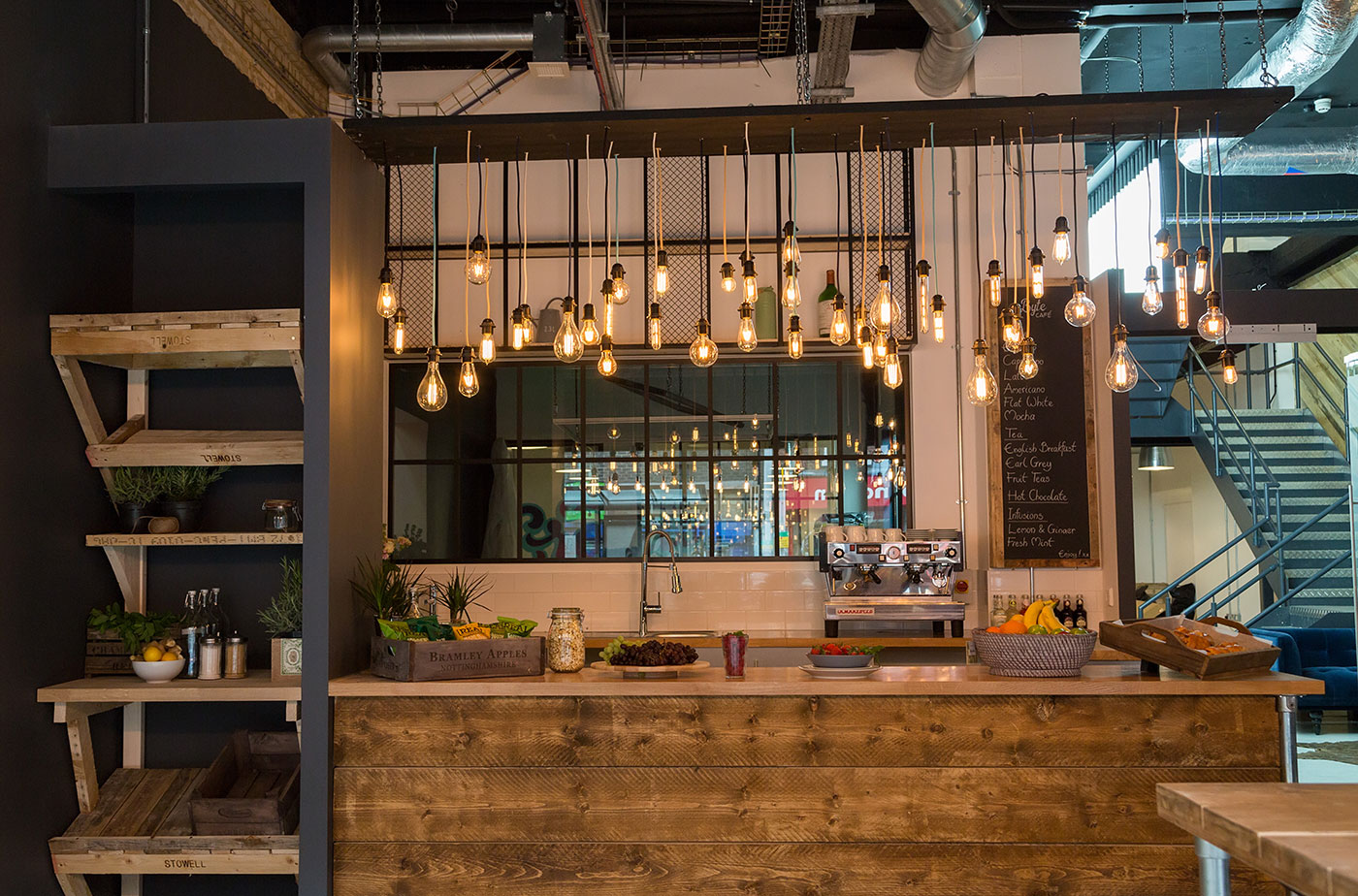 Croydonist: Tell us a bit about how you have embedded your space into our local community.
Becky: Having seen the tech community in East London do the very opposite, we knew that from the start we really wanted to ensure that we built strong relationships with the local community. So we chose to recruit staff and suppliers from Croydon (and close by). Our bread, cakes, Byte team, carpenter, electrician, table supplier, printer etc are all based in Croydon. We've also offered up our event space to various community groups.
Croydonist: Talking of your event space, what's the most quirky event you've hosted there so far?
Becky: In terms of quirky, we are about to announce our first major event series, which will kick off in January. It's called "I F-d up" and it's dedicated to hearing entrepreneurs share their stories of failure! You can learn so much more by hearing how people would do things differently, given a second chance, and you can save so much time by avoiding those same mistakes. We have some incredible, world renowned entrepreneurs and investors who will be baring their souls – expect tears, laughter and brutal honesty!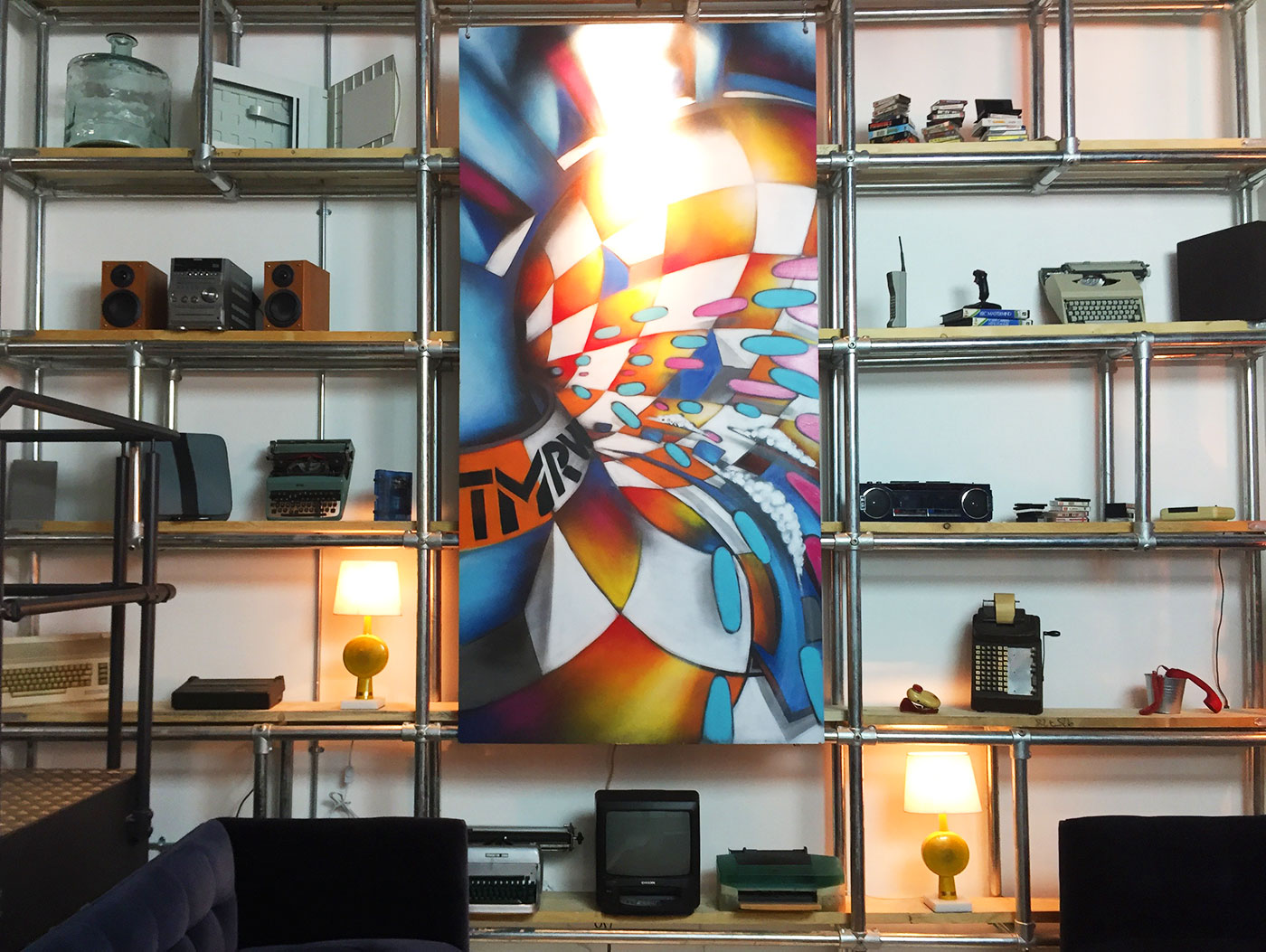 Croydonist: All your areas are very well thought-out (and not to mention cool), but we particularly love the wall of yesterday in TMRW, shown above (who can't resist the visual pun). What's your favourite area and why?
Becky: For me, it's the YO CROYDON graffiti in our main space. RISE Gallery introduced us to Lucinda Ireland, the artist who transformed a boring blank wall into a huge, warm welcome to Croydon. It's fun, it's really bold. I love it!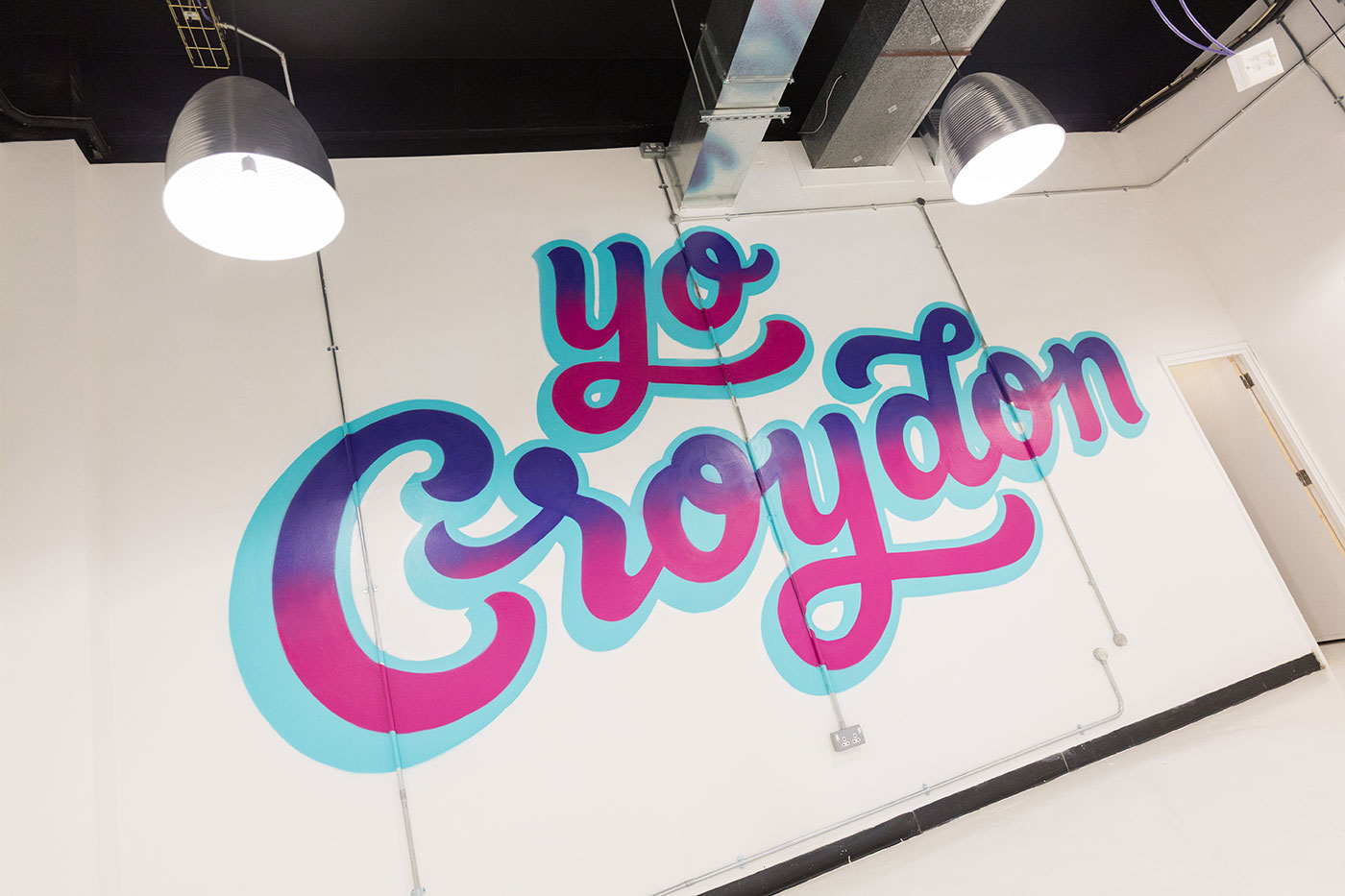 Croydonist: Who named Byte Café? Was there a brainstorm for names?
Becky: Sadly not me – it was Francois, our chairman. Genius name, offering so many puns! The Megabyte breakfast offer is a best seller and watch out for our Terrorbyte offer for Halloween.
Croydonist: Being named TMRW, you must automatically think about the future! Are there plans for others in different locations, or is your focus on Croydon?  
Becky: Our focus right now is definitely Croydon, but we've had huge interest from other parts of London and the South East who are keen to create something similar. We'd definitely be up for doing this again, but still plenty to do here in CR0 before then!
Finally some Croydon specific questions…
Croydonist: A drink in Matthews Yard, the Oval, the Ship, or the Playground?
Becky: The Oval, definitely! The delicious food in Byte is made fresh every day by Esther – landlady of The Oval.
Croydonist: Shopping – Whitgift Centre, Centrale or the Purley Way?
Becky: To be honest, 90% of my shopping is done online. But I'll always have a soft spot for IKEA and Purley Way. Gotta love those meatballs!
Croydonist: A film at David Lean, Grants, or Stanley Halls?
Becky: Stanley Halls
Croydonist: Travel by train, tram, bus, bike or Uber?
Becky: I'm an UBER addict.
Thank you to Becky for chatting to us. You can find out more about TMRW here. If you want a great coffee, the Byte café is open 7.30am–4.30pm monday to friday, and 10am–4pm saturdays.
Light bulbs, interior benches, Byte café, Yo Croydon wall and team portrait by Paul Clarke, courtesy of TMRW; other photos by the Croydonist
Posted by Julia