From the sunshine coast of Brighton, Urban Legend has branched out to Croydon with their low calorie and low sugar donuts. You will find them in a shipping container that is Barbie pink inside, just outside East Croydon station at Boxpark.
Their colourful donuts and fun flavours are for everyone. All their donuts are steamed to cut the fat (rather than deep fat fried like competitors) and they use ingredients found in roots, pears and melons which work as sugars (yes you heard right). To make them colourful, they use safflower and beetroot which are 100% natural.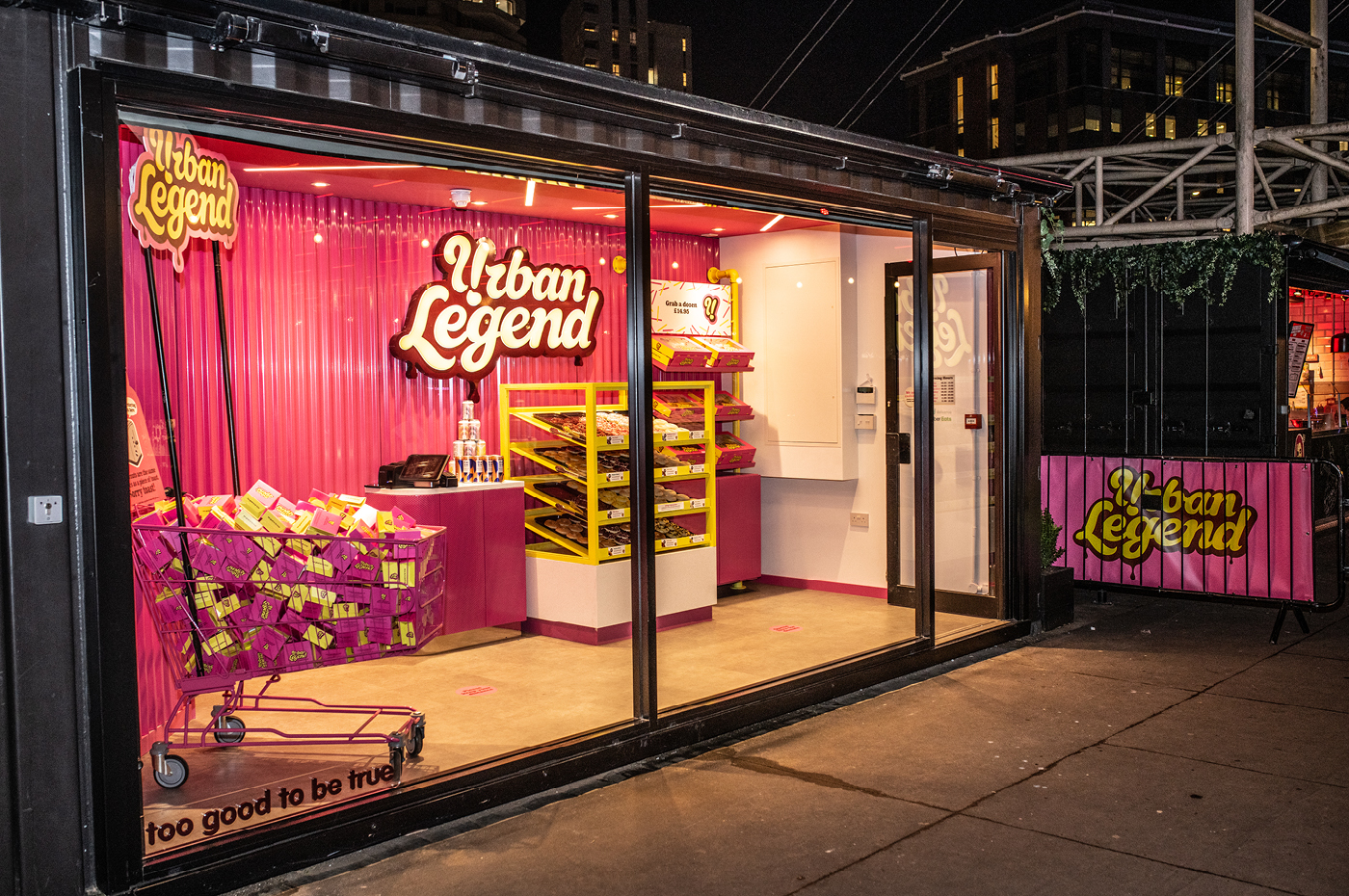 Currently there are nine flavours: Glazy Days, Berry Unbelievable, Bubblegum Burst, Forbidden Forest, Sunny Jim, Belgian Biccie, Monkey's Uncle, Fool's Gold and Choc Party.
All these donuts are 160 calories or less (which is the same as a buttered slice of toast) and taste fantastic. My favourites are Fool's Gold (which is basically caramel) and Choc Party.
They have a lovely texture just like traditional donuts, with a nice chew (think gentle bagel). And you won't find them oily, because they are steamed. I would definitely recommend Urban Legend, and would love to see them pop up in Central London as well. (Store 3 is opening in Clapham Junction).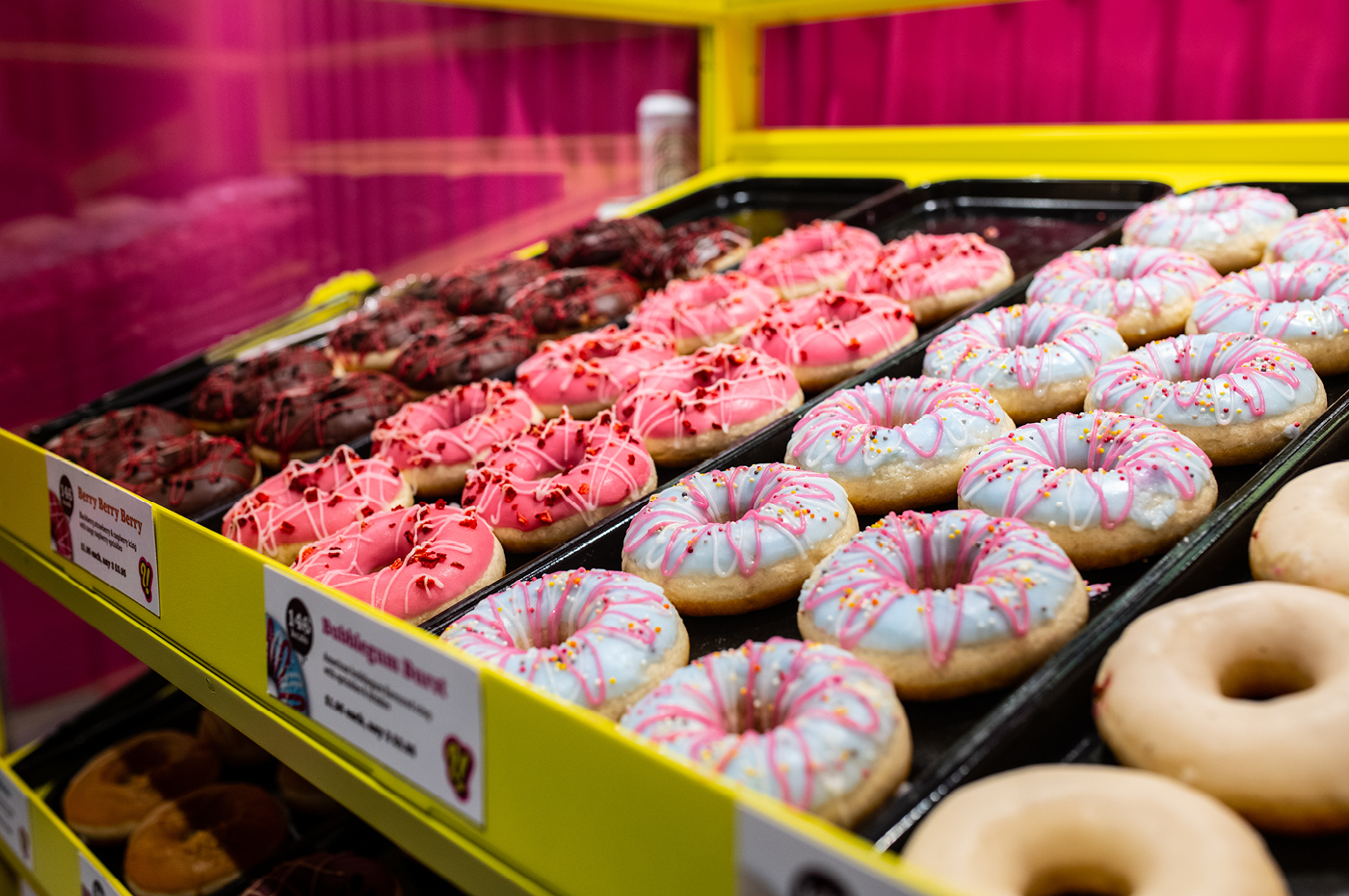 Urban legend, founded by Anthony Fletcher, is a clever, fun and innovative company which opened its first store in Brighton this summer. The company's mission is to prove people can indulge responsibly, helping consumers make better decisions when it comes to food.
By using a scientific approach using natural sugars the brand has found an uncompromising solution, for a doughy treat which tastes amazing yet is never high in sugar, fat, or calories. All products are classified by Public Health England as medium or low in fat, sugar, and saturated fat – this means no red traffic lights. Urban Legend has created a revolutionary solution for an indulgent treat, taking a greater responsibility for consumer health instead of expecting consumers themselves to change their eating habits.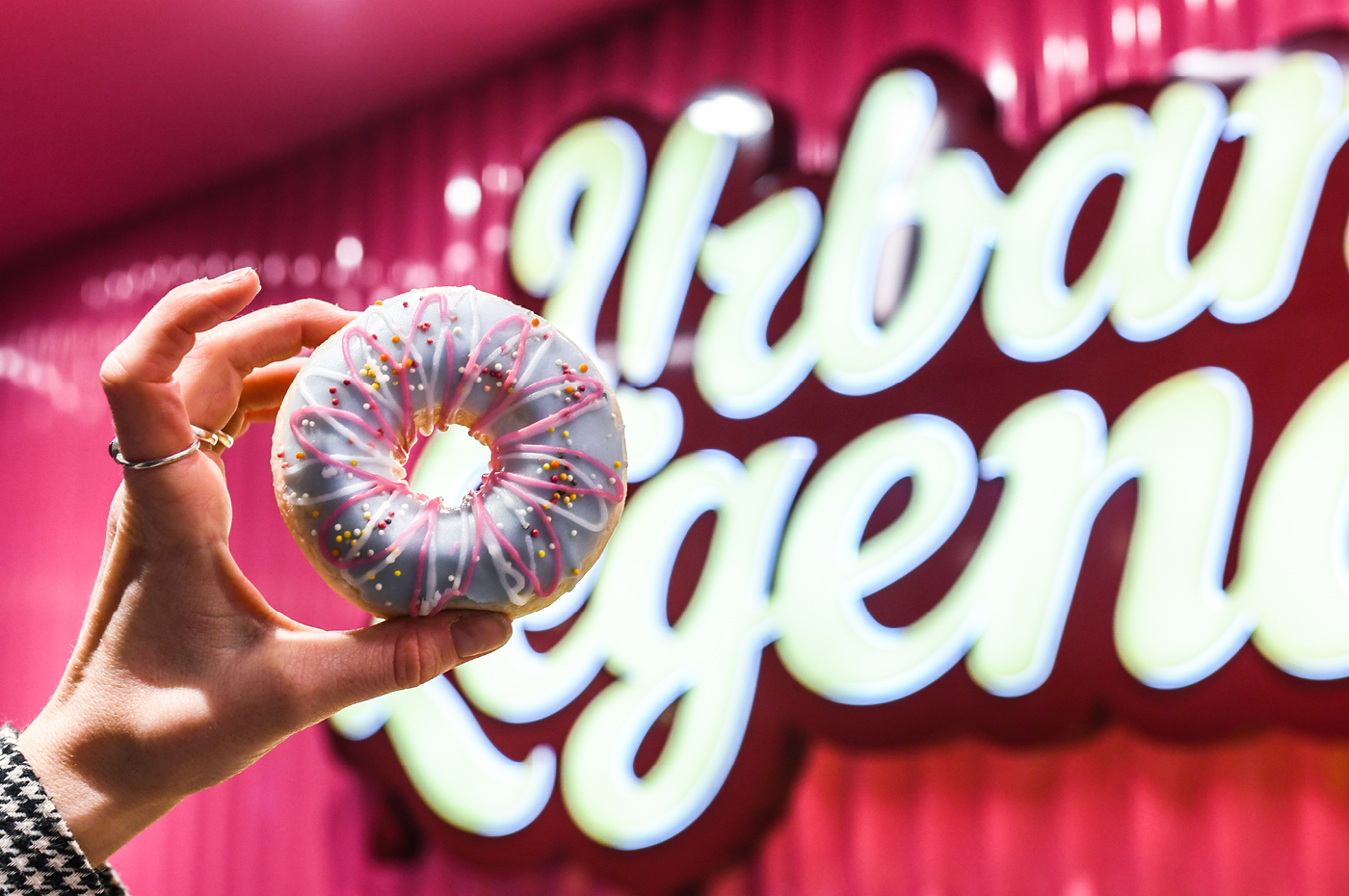 Similar in price to the famous Krispie donut brand, you can grab them singly, or opt for a box of three, six, or twelve, or watch the entire office go 'dough' eyed with two mixed boxes of twelve donuts. Yum…
Find out more about Urban Legend on their website and follow them on Instagram and Facebook.
Posted by guest writer Helena (Photos courtesy of Urban Legend, video courtesy of Helena).
Croydonist guest writer Helena is a foodie enthusiast who loves eating out as well as trying the latest snacks and supermarket finds. She has been documenting her food journey since 2010 on her blog.