All you Vegan non-believers get ready for a love affair with Vegan Express. Your taste buds will be dazzled and your pallet enriched with what I personally think is some of the best vegan food we've ever tasted. To the point you won't believe it's vegan.
Local husband and wife team Charles and Ulrika Diallo opened their restaurant in Boxpark last September, after their first branch in Tooting in 2016. Charles is the chef of the duo and his background in fine dining (he was head chef at the Chester kitchen at the Dorchester hotel for nearly a decade) really shows.
We met Charles when we popped in for lunch this week where he talked passionately about the dishes he creates and cooks. The couple's ambition is to make vegan food more mainstream, so Vegan Express serves beautiful home-made dishes with minimal additives and nothing processed, providing flavoursome plant-based alternatives to meat and fish.
Without further ado let's talk about what Julia and I ate…
My lunch choice was the Nacho Platter. Now this isn't just isn't your standard nacho fare. Imagine cauliflower cheese (but better) on a bed of nachos but also served with salsa and avocado. Sounds amazing right? Well it is. The cashew 'cheese' sauce was so darn tasty as was the broccoli and cauliflower florets – no over or under cooking taking place here. Signs of someone who certainly knows what they are doing in the kitchen.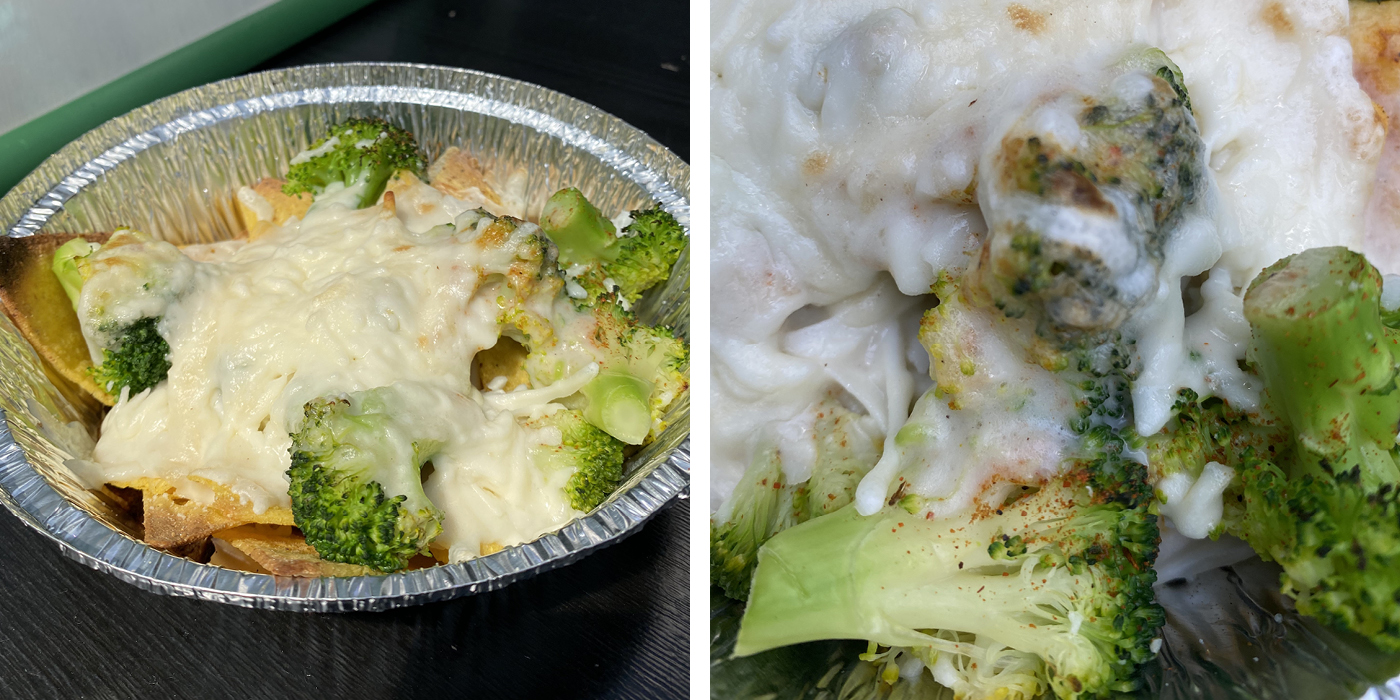 Julia went for grilled tofu waffles with roast veg, salsa, garlic mayo and sliced avocado.  I of course stole some when she wasn't looking. If the picture hasn't convinced you to try this dish on looks alone, then let me tell you, it is absolutely delicious. The tofu was satisfyingly grilled to perfection and the combinations in this dish blend the flavours perfectly. There's the crunch of the vegetables with a touch of spice, the soft waffle loveliness and then topped with the tofu steak. If all this isn't enough for you, there's a side kick of avocado, garlic mayo and that blooming marvellous salsa.
Vegan Express isn't just about these dishes though. We really were spoiled for choice and will be returning VERY soon. Next on my hit list to try is their Bean loaf Sunday Roast or Tofish and fries… or maybe one of their many pizzas such as Oumph! Feast pizza (A play on the traditional Salami pizza).
Vegan Express takes traditional dishes and adds a modern vegan twist. Inventive, smart, and ever so delicious. Go forth and celebrate the easing of lockdown with one of the best feasts in good old Croydon. Whichever dish you decide to try, I'm sure you won't be disappointed.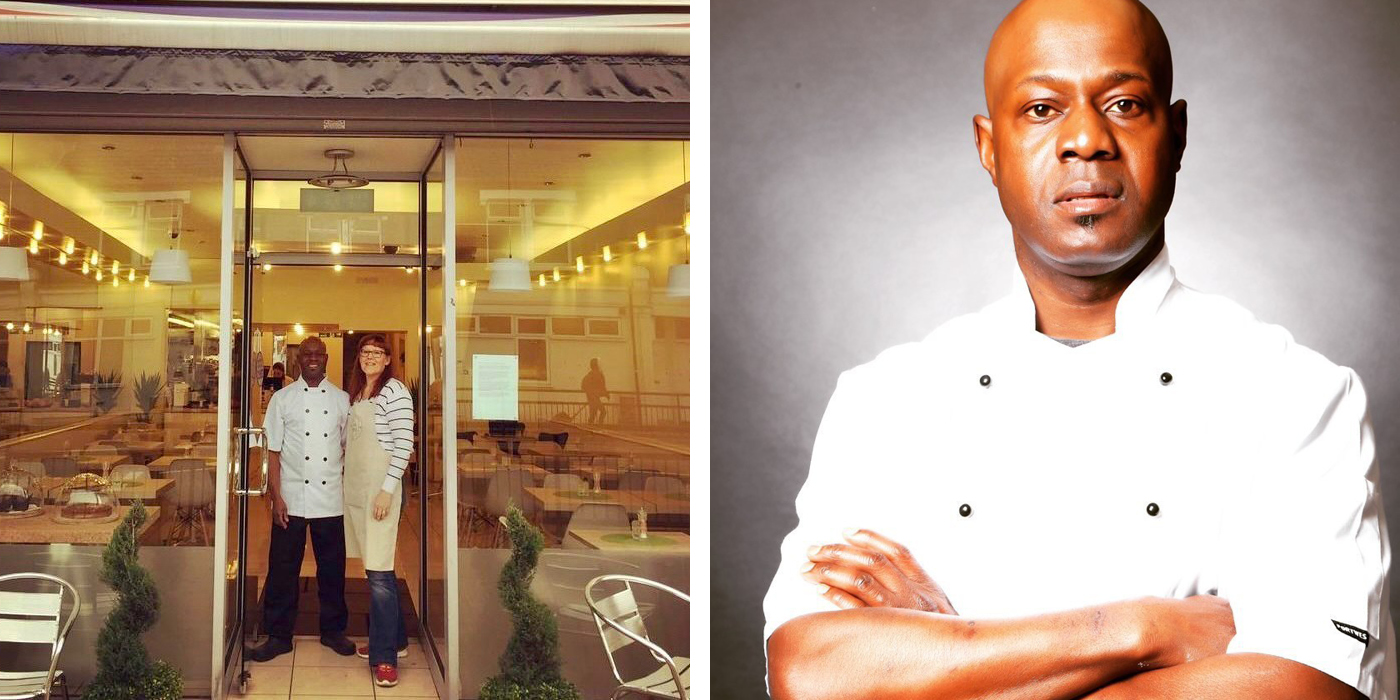 Vegan Express is open Monday to Sunday 11am-6pm in Boxpark Croydon.
Images of Charles and Ulrika courtesy of Vegan Express.
Posted by Angela