This week we catch up with Croydon's first Poet Laureate, Shaniqua Benjamin, ahead of her online exhibition launching at the Museum of Croydon on Monday (2 August). The exhibition called 'Voices of Croydon' is a culmination of Shaniqua's first residency at the museum, where she has worked with young people from CMA (Croydon Music and Arts) to explore the diversity of the museum's collection from their perspective. Through workshops with Shaniqua CMA members have written poems in response to museum artworks, which will themselves become part of the archive, thus helping to create a more representative and relevant museum collection in Croydon.
Croydonist: First of all, Croydon native or convert, and what area do you call home?
Shaniqua: Croydon native, proud to say I'm CR7 born and raised.
Croydonist: When did you discover poetry as your form of creative expression?
Shaniqua: I've always been a writer, but I discovered poetry in 2015 when I wrote a spoken word piece for a short film I was working on with Fixers to launch my platform, Young People Insight.  While writing it I realised, I can actually write poetry. However, I truly fell in love with poetry during a trip to Bosnia that same year as part of creative youth programme, The Complete Freedom of Truth, where I wrote and shared a personal poem in front of an audience for the first time.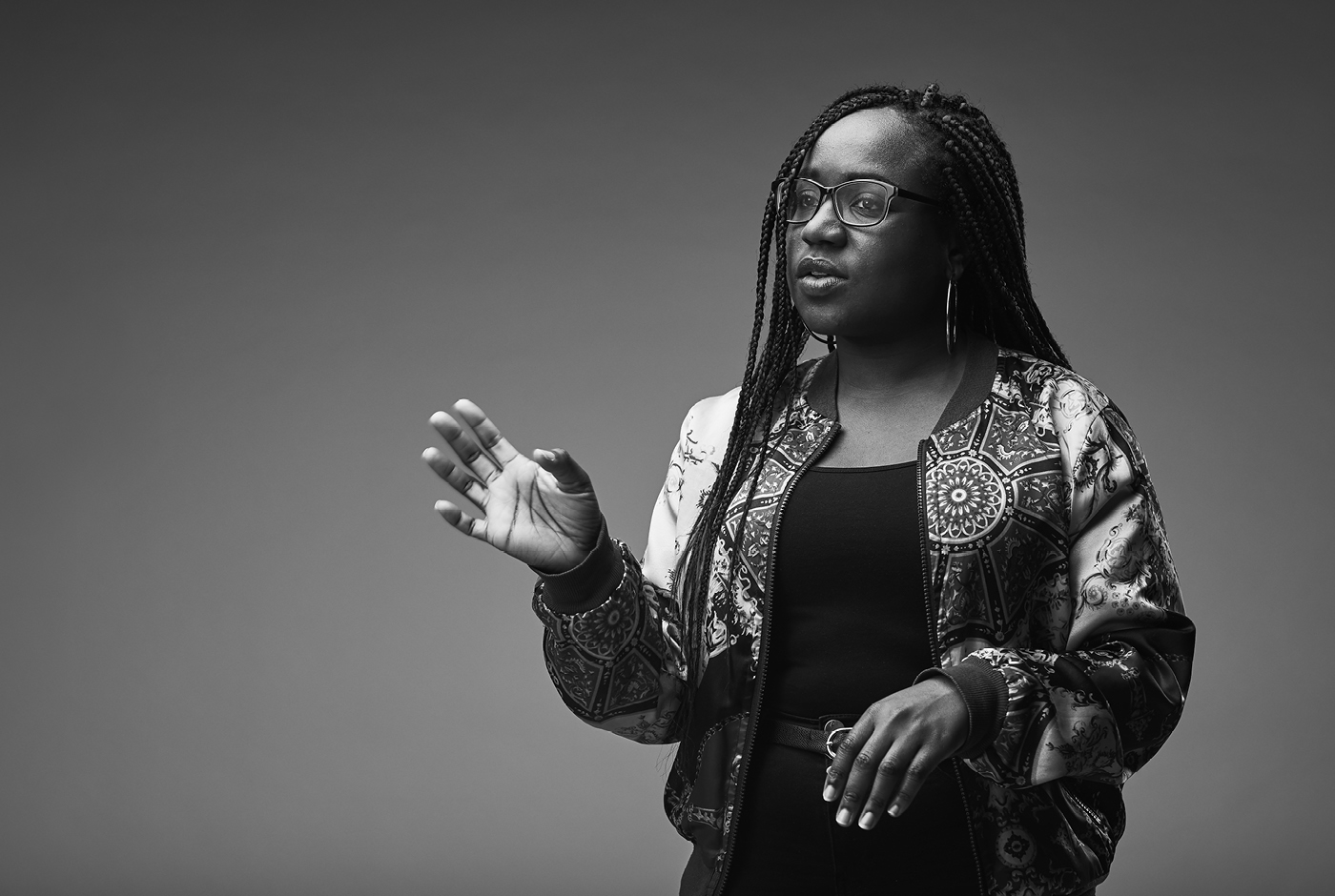 Croydonist: What does being Poet Laureate for Croydon entail?
Shaniqua: Ooo, this question – I find this the hardest thing to answer. I would say it's all about promoting poetry through writing commissioned poems, sharing poetry at events, and facilitating workshops and residencies with groups throughout the borough. By doing this, the aim is to make poetry more accessible and amplify the voices of others, especially those who may have been marginalised or made to feel silenced.
Croydonist: What have been the highlights and challenges of your first residency at the Museum of Croydon? 
Shaniqua: It's been an interesting experience, but I have loved working with the young people from Youth Collective, which is probably my biggest highlight. It's been great to see the different ways they've responded to artwork from exhibitions or the art collections. Developing the workshop content was also a highlight, as it always pushes me as a facilitator and it gave me the chance to try out new things. Another highlight was combing through the Museum's collections and archives, as I gained greater insight into Croydon and had the chance to look at some beautiful artwork, which is always a plus in my book. However, this was also one of the biggest challenges, as I had to comb through everything online because of the pandemic, which meant I couldn't get my hands on things the way I wanted, so I had to adapt some of my workshops. Moving the workshops fully online also proved to be a challenge when working with 18–25-year-olds outside of the Youth Collective, as engagement was basically non-existent, which was a real shame because I was proper excited to see their responses.
Croydonist: How did the theme for your residency come about?
Shaniqua: The residency was a natural extension of work I had been doing with the Museum last year, trying to engage young people in a new set of exhibitions to get their feedback and build their awareness of the museum. It was all about increasing diversity within the collections and filling in some of the clear gaps, so that the museum is more representative of the Croydon we live in right now. I was all up for working with young people to fill in some of those gaps and create work that would forever be part of Croydon's legacy.
Croydonist: When I was at school I was a bit scared of poetry (this probably stemmed from Shakespeare initially feeling quite impenetrable). How do you engage young people with poetry to keep it relevant to them?
Shaniqua: I completely understand that, I hated poetry at school and I am still a little scared of poetic forms, although I am overcoming that fear as I experiment and develop as a poet. I do a number of things, depending on the aims or who I'm working with, but the key thing when engaging young people is encouraging them to dig deep and think about what most matters to them, which mainly happens through conversation that leads to writing. If I'm using poetry for inspiration, I use a variety of examples, including contemporary poetry, songs or spoken word videos (these are what eased me into poetry, as I hated reading it before). If the theme fits, I like using poems from The Rose that Grew from Concrete by 2Pac – it's cool to see that a rapper published a collection of poetry as well, as I often hear that poetry is "wet" or sappy, which just isn't the case. I may also perform one of my poems about American sports to show that you can write a poem about anything that is important to you, because it's art, which is all about expression.
Croydonist: How did you go about selecting the creative works from the collection that you based your workshops around?
Shaniqua: That was a very long process, which was made more difficult by the pandemic, as I mentioned earlier. I got as much as I could get from everything virtually and chose pieces that related to the Croydon we live in today, painted pictures of Croydon from the past, and linked to relevant topics or issues in our society. I also considered how we could best fill in the glaring gaps I could see.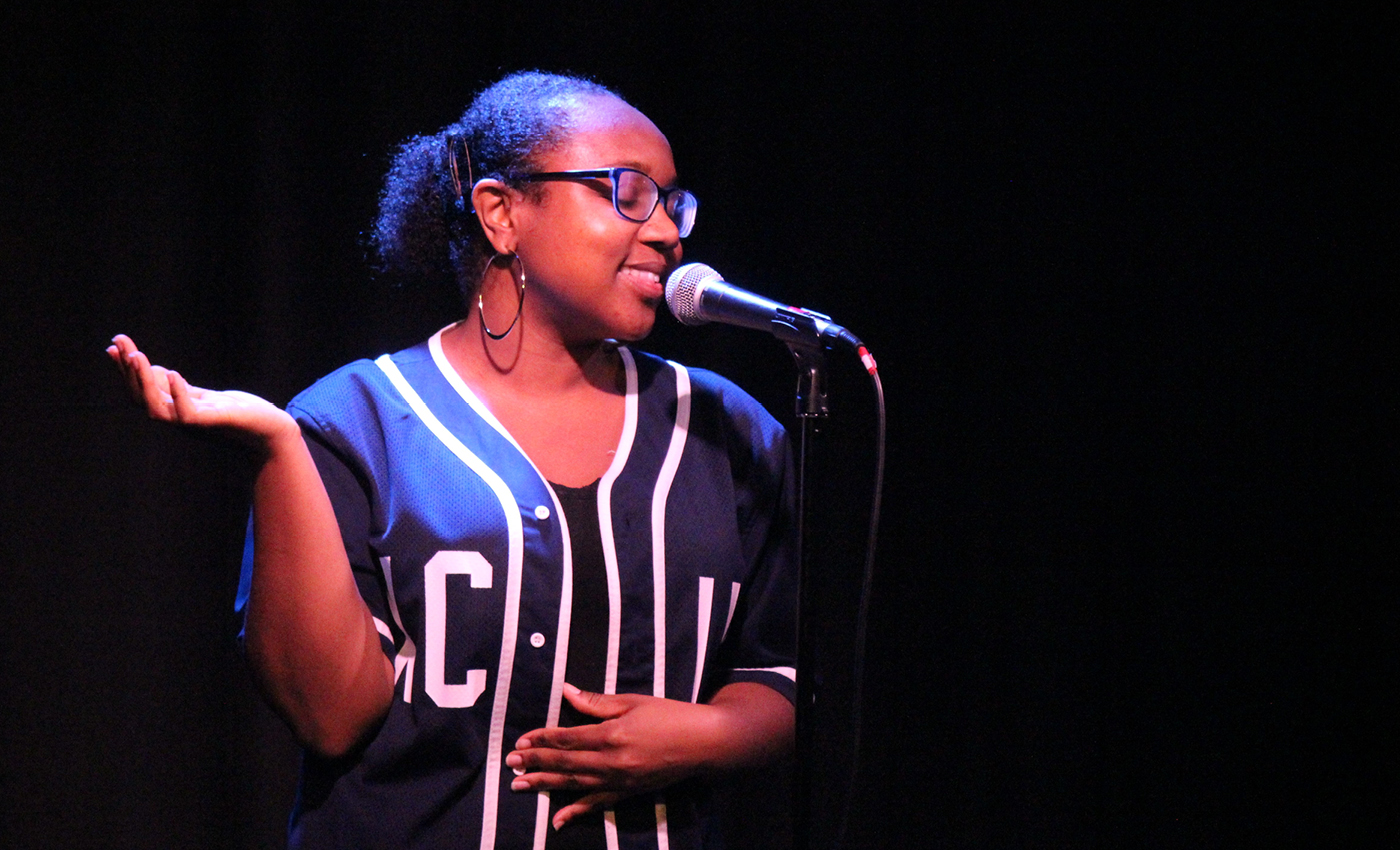 Croydonist: What form will the upcoming exhibition take and how can our readers access it?
Shaniqua: The exhibition will be happening online, with a mixture of audio and written content.  You can access it by going to the Museum of Croydon website, and if you get inspired and would like to contribute to the exhibition, there are some workshop videos with me too.
Croydonist: Are there any entries you'd like to highlight from the exhibition?
Shaniqua: I'd say look out for Taylor's poem about Croydon, which is raw and real, drawing a picture of the Croydon I call home. His writing and responses were a real highlight throughout.
Croydonist: Tell us something you have learned about Croydon through your residency that you didn't know before.
Shaniqua: I had no idea that Croydon had so many theatre venues in the past, so it saddens me even more when I think about how much people are crying out for cultural spaces.
Croydonist: Will there be any events in real life as part of your residency?
Shaniqua: I don't have an answer for that at the moment, but hopefully I'll be able to make some workshops happen in person. It is definitely my intention for my next residency to happen in real life though.
Croydonist: If you had to pick three creative heroes linked to Croydon (dead or alive) who would they be?
Shaniqua: I'd say my uncle, Ken Burton, because he is an OG musical genius, uplifting my days with gospel and he was choirmaster for 2018's Black Panther.  My mentor, Zena Edwards, because she is a spoken word poetry legend who helped paved the way – without her I wouldn't be where I am today. And I know this is probably cliché, but Stormzy, because he is unapologetically him and he has a beautiful heart that gives to others.
Croydonist: Where do you like to go in Croydon for inspiration?
Shaniqua: I used to love to go to Queen's Gardens, when it was beautiful and not a building site – I look forward to it being gardens again. When I need a reset and to go back to basics, I take a stroll past my primary school, Winterbourne, which reminds me of my happiest years and feeds into my writer's energy.
Croydonist: What's next for you as Poet Laureate?
Shaniqua: More poems and engagement through Shaniqua's Corner (also on the Museum of Croydon website) and hopefully another residency. Most of all, lots more time spent connecting with the beautiful people of Croydon to hear their stories and amplify their voices. For me, that's what being Poet Laureate is all about.
Thank you for chatting with us Shaniqua. 
The Voices of Croydon project launches on Monday, 2 August, and Shaniqua's Corner launches today, 30 July. Follow the museum on Instagram, Twitter and Facebook for updates. This project has been supported by a Diversity Matters grant with the Museum Development Office.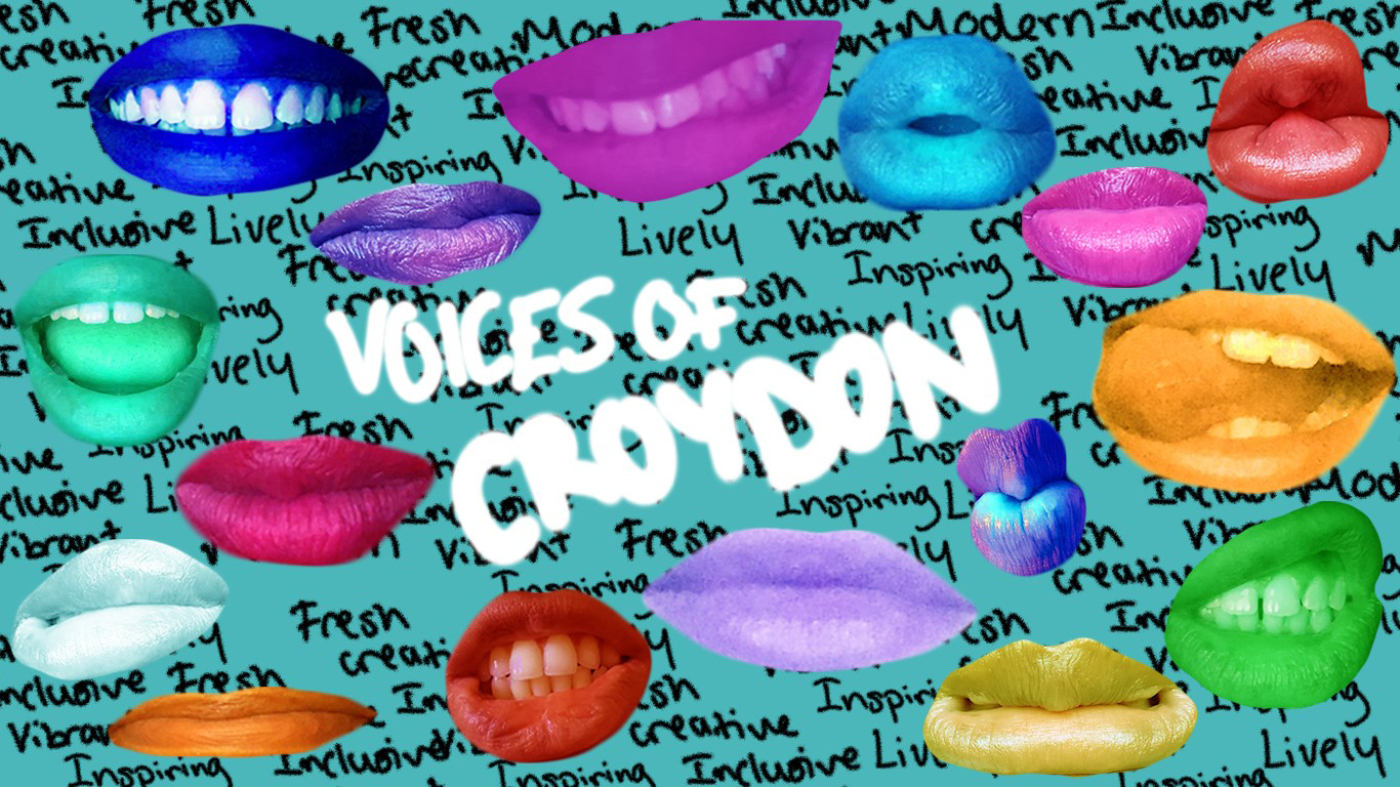 Header photo: adaptation of the Voices of Croydon banner (last image) – artwork by C3: Croydon Creative Collective with Croydon Music and Arts). Photos of Shaniqua by Phillip Waterman and Chetna Kapacee. Museum of Croydon collection artworks: An Egyptian by Franz Xaver Kosler (1864–1905) from Croydon Art Collection; Tree of Life – Artwork by ATMA and Young People as part of Play for Progress's Roots and Branches exhibition at the Museum of Croydon (photo by the Croydonist).
Posted by Julia