Have you been to Croydon's hotel district lately? I'm talking about when you head out the yellow back exit of East Croydon station and walk down Lansdowne Road to the Whitgift Centre. If you're a Croydon resident you've probably barely noticed being flanked by hotels rising high on this cut-through from station to shops. Until recently that is – because the Lansdowne Hotel now pops right out at you at ground level thanks to its new super cool and colourful Art+Believe decorated bar called Urban Xchange.
This week we headed down to the pattern-tastic space to meet Operations Director Jo Chesney for a drink and a chat about the bar.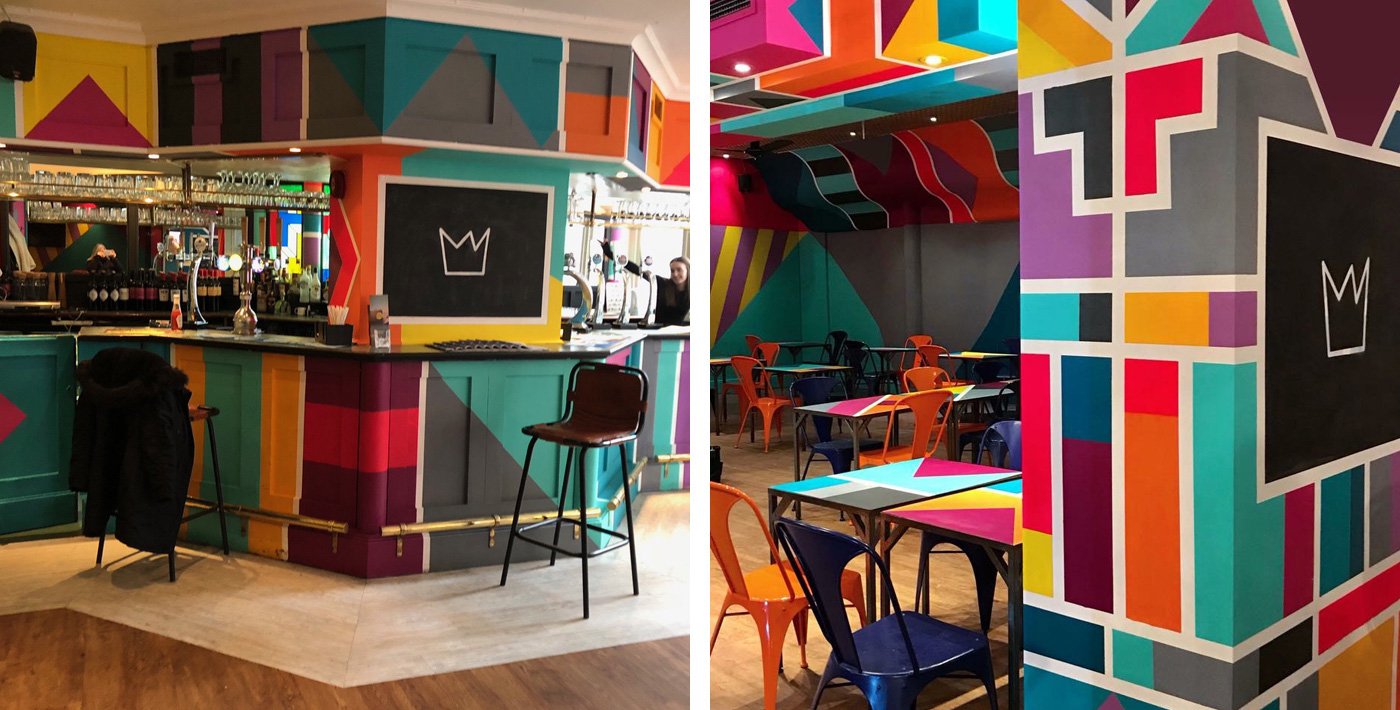 Soft launching at the turn of the year, we can expect great things from this place in the coming months, with a stage and sound system being installed in April ready for live music and gig nights (a space after the Croydonist's heart). And positioned as it is, in the hotel district, partying late won't be a problem. It's not going to be all about loud music though – Jo wants Urban Xchange to be a space for everyone, with jazz nights planned, evenings of poetry, and games sessions, to name a few. You can relax with a cocktail or a beer, and have a chilled dinner sitting at one of the brightly coloured tables.
What about the daytime you say? Well Urban Xchange opens from noon, but you just have to wander down to the corner of the plot to find Coffee Xchange, (yes you guessed it) the bar's sister venue and daytime café. Here you'll find a calmer white space, with an occasional injection of colour and pattern where you can while away an hour or so with a coffee or lunch. This space has a sunken area, which will host various daytime events and groups such as Jenny Lockyer's popular music time for kids.
There's outside space too. The bar and café are linked by a terrace area which will work very well for summer time drinks.
Just when we thought we'd seen all the delights at Xchange, Jo asked if we wanted to see the larger venue space further back into the hotel. It was a bit like walking through the looking glass, as Jo opened the doors onto a 300 capacity space with balcony which is currently being kitted out in top of the range tech. In our mind's eye we saw a music festival rocking the room before us. We are excited that this venue along with the bar could do great things to rejuvenate our currently rather small music scene in Croydon. The Greyhound days may yet return…
Just as we thought again that our tour of Xchange had come to an end Jo asked if we wanted to take a peek at the co-work space called the Business Xchange Hub. We assumed this would simply be a large room filled with desks. But boy were we wrong. It turned out to be many floors of Marco Polo House – the building adjacent to the Lansdowne Hotel. There are funky open areas for people who want to rent a desk only, pods for small offices, larger offices as well as conference spaces. Whatever you want for your work space, it looks like Xchange will be able to create it for you. And all with a variety of perks, including membership to the hotel gym and swimming pool (yes folks there is a swimming pool hidden in the heart of our town centre).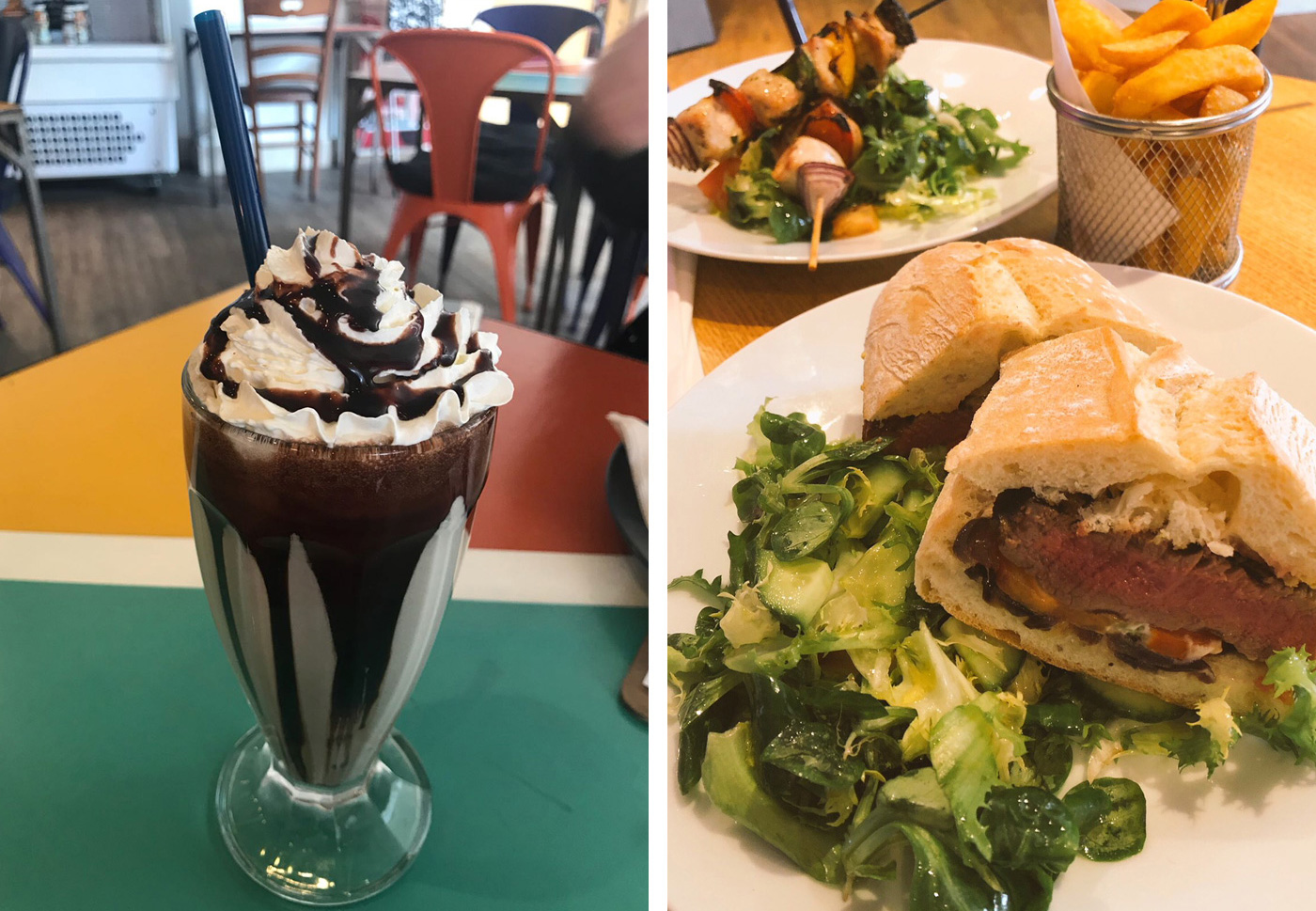 We felt as dazed as the Art+Believe decor is dazzling, as we parted from Jo on the street outside Xchange, looking possibly as Alice did when she returned to the world from Wonderland. We hope to see you there soon for a drink, a coffee, some food, a boogie, a meeting or a swim… Find out more about the bar here.
Article images courtesy of Urban Xchange, header image by the Croydonist in homage to Art+Believe bar decoration
Posted by Julia