Billed as comedy, cabaret and creativity, A Bit of a Do –  the annual festival curated by accessible arts charity Drunken Chorus – returns to Croydon next week, from 18–28 October.
We caught up with Drunken Chorus co-director Chris Williams, to find out more.
Croydonist: This is your sixth festival – what's different this year to previous years?
Chris: Well, we're a lot more tired this year, that's for sure!  😉  We also produced Liberty Festival in September – so we're coming straight into A Bit Of A Do having only just wrapped up that festival.  But despite the exhaustion and lack of sleep, we're as excited as ever to be back with A Bit Of A Do this year.
In 2022, most of the festival happened at The Front Room, with a couple of events elsewhere. This year we're spreading the whole programme across two venues. We'll be back at The Front Room, with our cabaret and comedy nights, as well as returning to Stanley Arts, with a range of theatre, dance, and kids cabaret.
The kids cabaret – A Little Bit Of A Do – is probably our newest feature of the festival. We mostly focus on adult audiences, but we're keen to open up the festival's unique brand of performance and cabaret to younger audiences.
We're also collaborating with Laugh-Able on a stand-up comedy night, headlined by Don Biswas. Whilst we've had comedians at our cabaret nights before, this is the first time we've had a full stand-up night at A Bit Of A Do.
Plus, we'll be bringing back lots of favourites from previous year's, like Queer Stage Revolution's Cabaret of Curiosities with George the Dragon; and our usual closing night cabaret – A Bit Of A Knees Up – with some amazing acts including Dan Tiernan (British Comedian of the Year; BBC New Conedy Award) and Lachlan Werner.
As usual, we're showing work by both disabled and non-disabled artists, and we'll be making the whole thing as accessible as we can, including British Sign Language, relaxed performances, audio description and easy read guides.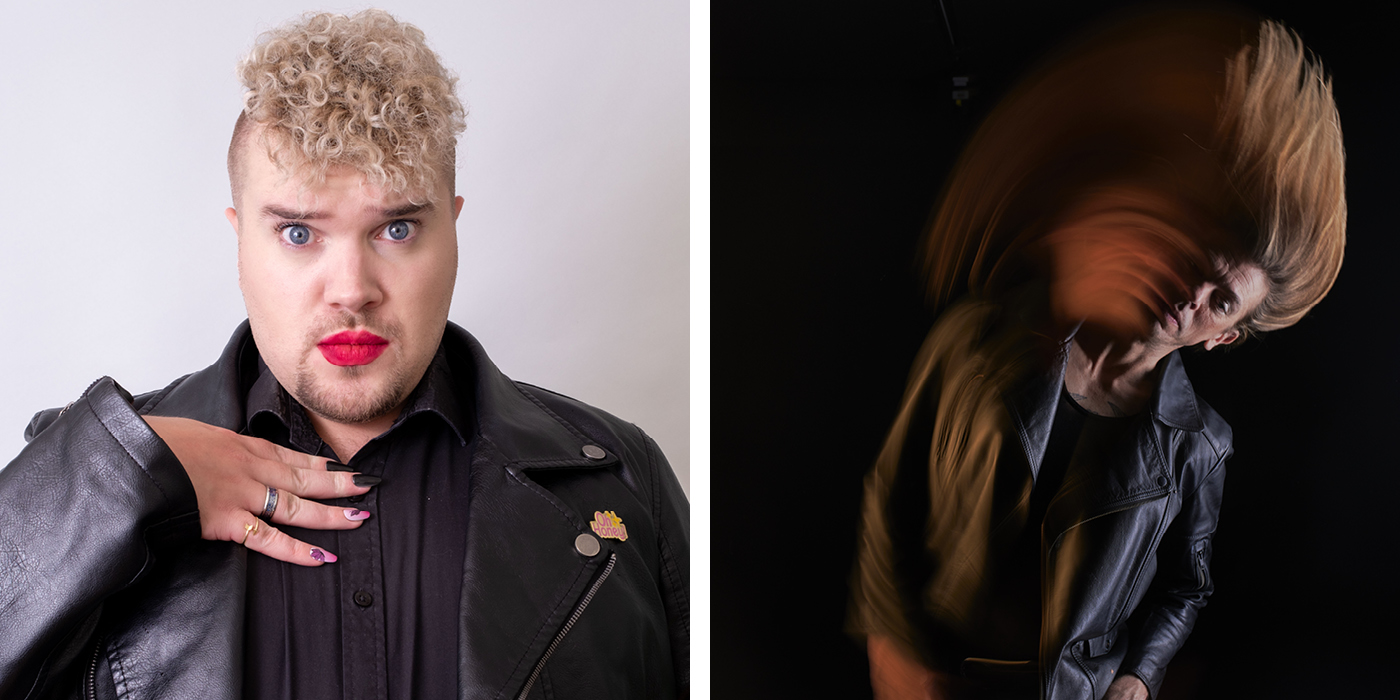 Croydonist: What are you particularly looking forward to about this festival?
Chris: Our audiences told us that the amazing artists who performed at Liberty really set the bar high – so the challenge is on to live up to that with the programme for A Bit Of A Do!!
We're thrilled to have some really brilliant artists performing with us this year – from new faces to established companies. For us, the most exciting part is always being able to bring this work to local audiences in Croydon.
In terms of specific events, we're really looking forward to FlawBored's award-winning 'It's A Motherf***ing Pleasure' (18th Oct) – which garnered rave reviews at Vault Festival and Soho Theatre. The show opens this year's A Bit Of A Do at Stanley Arts, and reflects our ethos: absurd in its sense of humour; playful in its integration of accessibility; and unapologetic in its skewering of ableist attitudes towards disability.
'The Rest of Our Lives' (22nd Oct) by Jo Fong and George Orange ('A blueprint for paradise' – The Guardian) is another highlight that we can't wait to see. The show was recently nominated for a U.K. Theatre Award, and we've been trying to bring it to Croydon for ages. It's a great fit for A Bit Of A Do – fun, absurd, unpredictable and poignant – so we're over the moon we could get Jo and George to the festival this year.
We're also really excited to include our first ever cabaret for kids and families – A Little Bit Of A Do (21st Oct). Cabaret is a huge part of what we do but there's not a lot of it out there for children and young people – so we're setting out to put that right!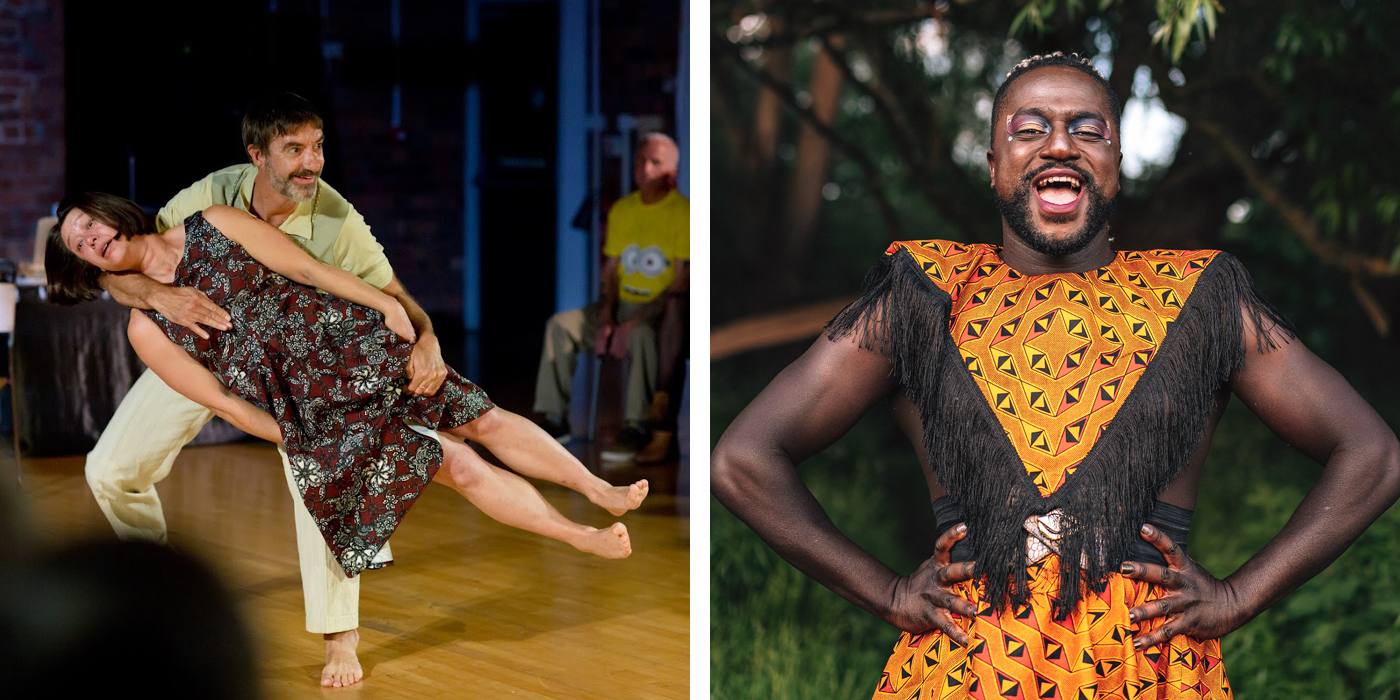 Croydonist: If our readers haven't been to 'A Bit of a Do' before, what three reasons would you give for them to book tickets?
Chris:
It's unpretentious, inclusive and accessible – we believe the arts should be for everyone. So we programme performances and events that are relatable, enjoyable, and representative of society. And we do our best to make them as accessible as possible.
It's affordable – with our 'Pay What You Can' ticket prices, if you can't afford the cost of a ticket right now, you can get one for free – no questions asked, and no judgement.
It's a lot of fun – whilst some of the work at A Bit Of A Do has a message, or might be poignant or even political, the festival focuses on work that's playful, subversive, funny and entertaining. We love comedy, cabaret, absurdity and (most of all) shows with any kind of party atmosphere!!
Thank you to Chris for chatting with us. Get yourselves to the party and book your tickets to A Bit of a Do here. You can follow Drunken Chorus on Twitter, Instagram and Facebook.
Photos courtesy of Drunken Chorus. From top: Jack Boal (photo by Jenna Coombs); Alex Gibbon; Tom Marshman (photo by Andre Pattenden); Jo Fong and George Orange (photo by Sara Teresa); Jordan Charles (photo by Zsuzsa Zicho); Rinkoo Barpaga (photo by Graeme Braidwood); Shelf (photo by Matt Crockett).
Posted by Julia