The next London Borough of Culture festival on our radar is Liberty. The free arts festival celebrating the work of deaf, disabled and neurodivergent artists hits our town for three days from Friday 1 to Sunday 3 September (a rather lovely finale to the summer holidays me thinks). By arts we mean the whole lot, from dance, exhibitions, and theatre, to film, poetry, and comedy, with some juggling and fitness workouts mixed in (for good measure).
Being a disability arts festival, Liberty will of course have access and inclusivity at its heart. Therefore all performances will take a relaxed approach to movement and noise, with audiences free to leave and re-enter, tic and move around if needed. Liberty festival is curated by Croydon accessible arts charity Drunken Chorus (who we've interviewed about their work in 2021 and 2022) and takes place at several locations within 5-10 minutes walk of East Croydon Station: Fairfield Halls; Boxpark; Queens Gardens; and College Green.
There are over a dozen very different events to choose from, but two events have particularly caught our attention.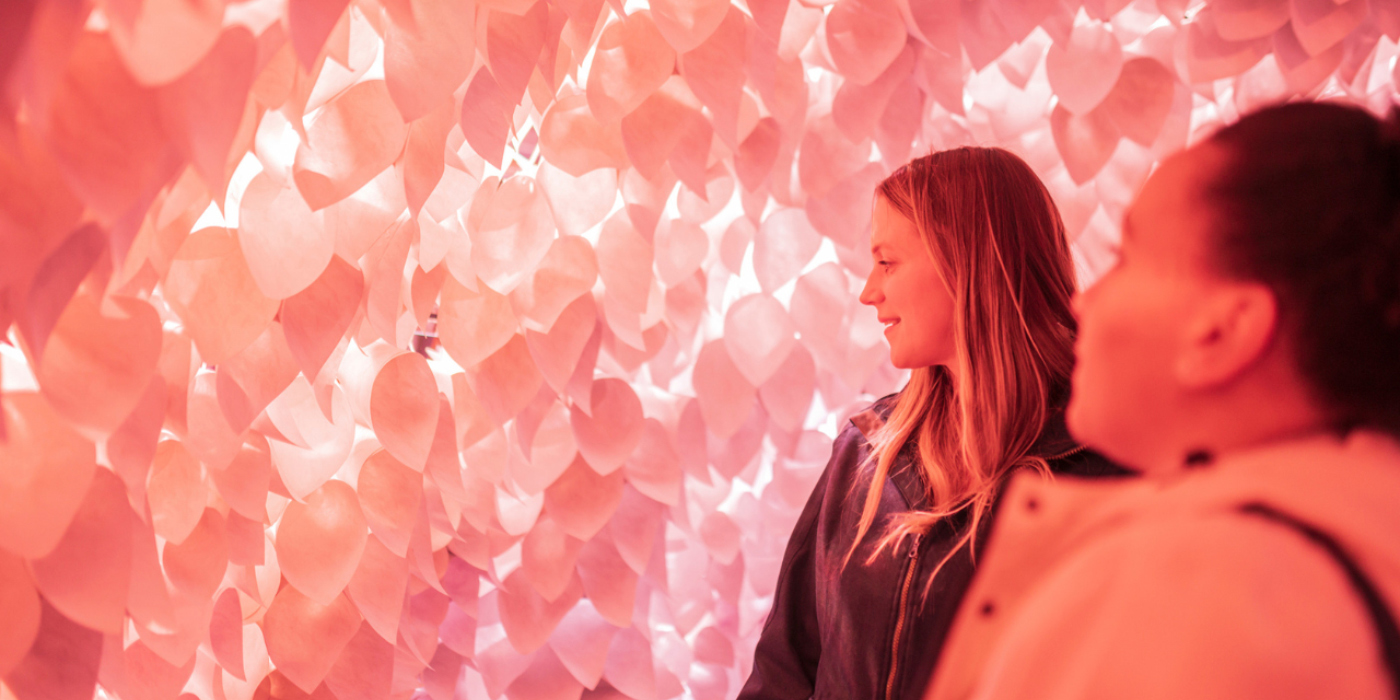 Who: artist Anna Berry
Where: in the space between Croydon College and Fairfield Halls
When: 1-3 September 2023, 11:00am – 7:00pm
This is an immersive, walk-in, kinetic installation in the shape of a tunnel and juxtaposes organic and machine elements. Upon entering, the visitor is surrounded by 28,000 'breathing' cones, which creates an otherworldly experience. This installation has been touring various arts festivals nationally, and seeing the beautiful photos online, this is one I reckon we'll all be queuing for.
---

Who: various artists
Where: Queens Gardens
When: 2-3 September 2023, 11:30am – 5:00pm
This is a family friendly pop-up event across the weekend taking place in Croydon's 'newest' park. Both days have numerous artists performing around Queens Gardens, and they may even ask you to get involved. 🙂 You'll be pleased to hear Croydon arts organisations Savvy Theatre, Club Soda and SLiDe are all part of the garden party. Visitors to the park may come across a silent disco, street dance, a group of unicorns (Hijinx Grumpy Unicorns), or some outrageous blue costumes (Moxie Brawl) to name just a few happenings. The Garden Party sounds like family fun to the max (a great addition to the usual weekend visit to the playground). Oh and you can even enjoy a hot drink from Dialogue Hub's Mobile BSL Dialogue Cafe whilst you're there.
---
So have you marked the dates in your diary? Just to remind you, Liberty Festival takes place in and around Fairfield Halls and The Queen's Gardens from Friday 1 to Sunday 3 September 2023.
It's worth noting that although the festival is free, some events require tickets, so please check out the full listings for Liberty on the This Is Croydon website.
Photos courtesy of Liberty Festival and This Is Croydon. From top: Jane-Moxie Brawl@W Garden Party July 2019 (Photo by Roswitha Chesher); Breathing Room (photo by Andre Pattenden); Savvy Theatre – this be crying – Sheree Vickers; SLiDE – Insert title here – Gemma Coldicott; Hijinx Jorge Lizalde – Bron Davies.
Posted by Julia