A couple of weeks ago we were invited to a brunch to celebrate the official unveiling of the new art by Gavin Kinch, set over three floors of AMP House on Dingwall Road – just round the corner from East Croydon Station.
We were immediately rather excited by the invite for two reasons.
Firstly we have been fans of Kinch's art for a while, since stumbling upon some of his pictures in the ladies toilets at The Oval Tavern (his art is far more glamorous than that sounds – more here). We even have a couple (ermm actually five) of his prints at home. We love his art because it feels like the future as seen from the past. All space-age and modern from the era of Croydon's architectural heyday of the 60s, our hometown is depicted glowing with possibility and change, with an added helping of sci-fi.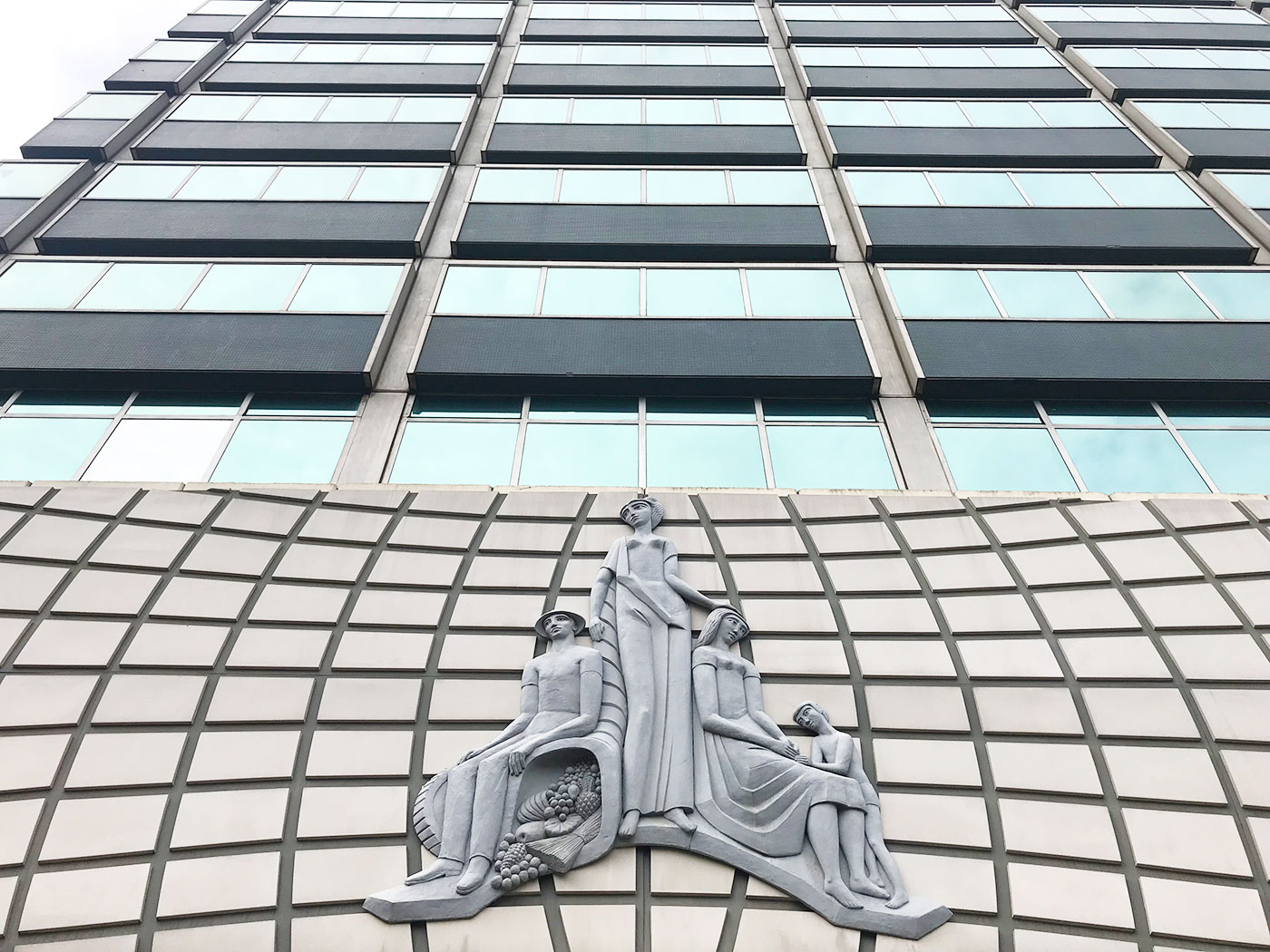 That brings us on to reason number 2, as AMP House happens to be one of our favourite Croydon buildings, to quote Croydon's wonderful architectural author John Grindrod 'chiefly because of the amazing atomic-age relief above the entrance'. Designed by Fuller, Hall & Foulsham and finished in '68 for the Australian Mutual Provident insurance company, some might say it's home to one of Croydon's first pieces of street art.
Combining AMP's architecture and Kinch's art seemed like a perfect fit. So we headed up to the brunch hosted on floor 5 and happily sipped dreamy Oatopia smoothies whilst gazing at floor to ceiling skyscrapers of Croydon's architectural icons by Kinch in AMP's newly designed breakout area.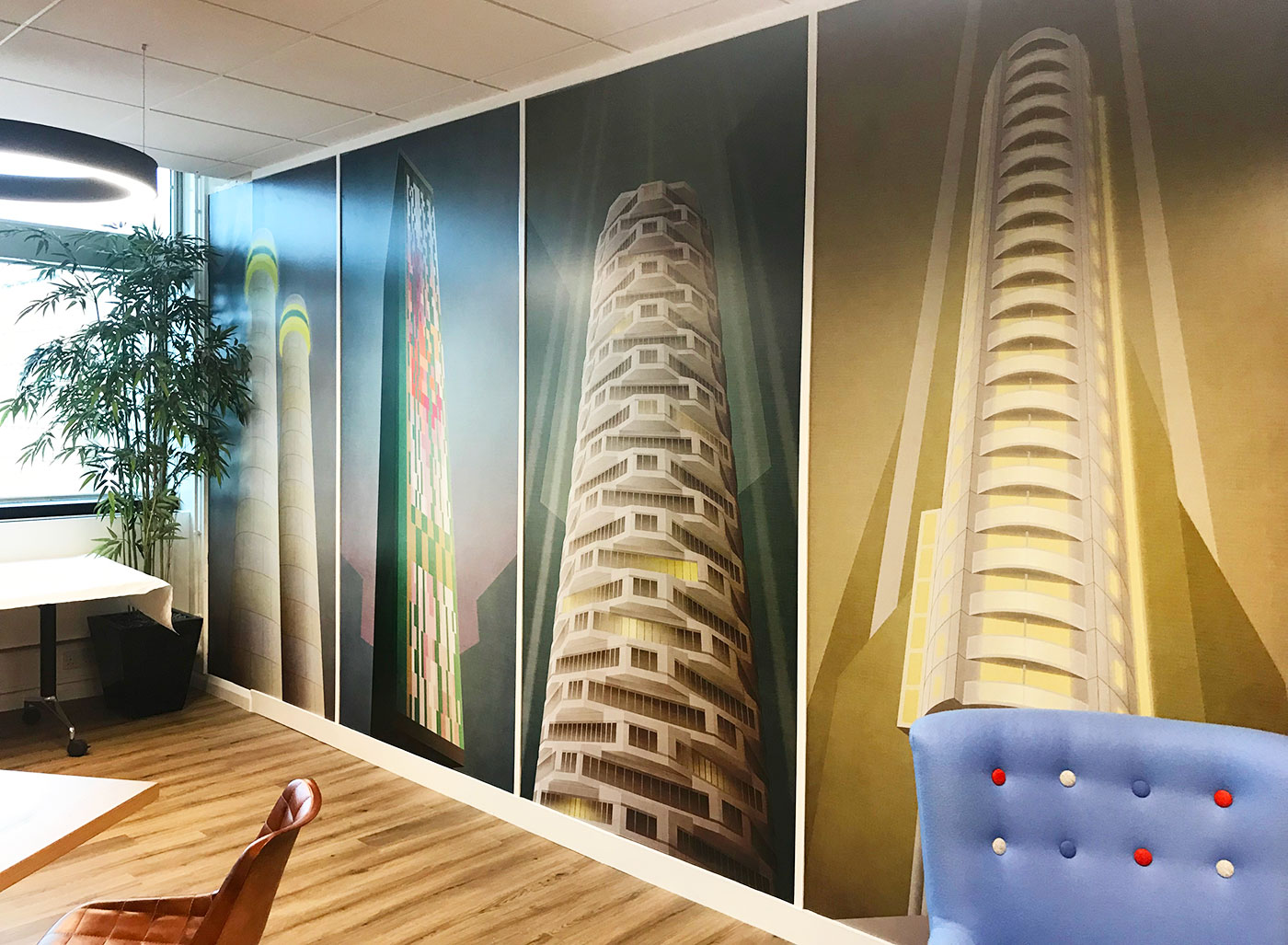 As this was the hub of the unveiling, we assumed these were the biggest and key pieces in the building. Someone casually informed us there were a few smaller pieces scattered about. We then embarked on a mission to find all the pieces, led by Kinch himself.
Of course the skyscrapers in the breakout area were impressive, but they are complemented by an equally awesome window view of Croydon's current architecture from on high. Therefore we found some of the other pieces much more joyously positioned – enlivening what could have been anonymous corridors, lift areas and kitchen spaces.
I think our favourite piece had to be a depiction of the 50 Pence Building (we would say that wouldn't we), where a Chrysler building-esque spacecraft appears to be taking off from its roof. Aptly positioned by a lift, this piece for us sums up the architectural possibility of the mid-20th century.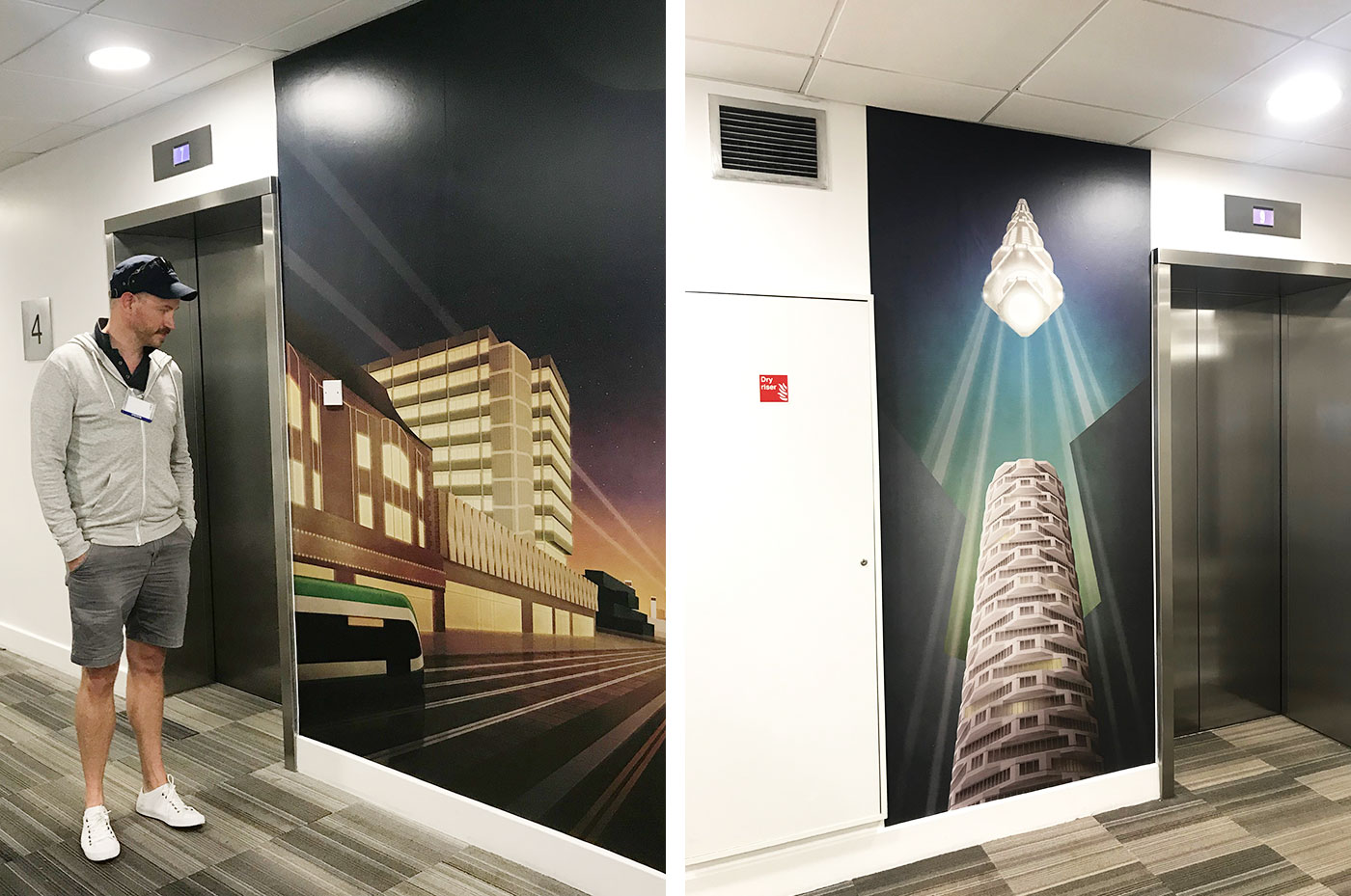 As a home to many small businesses, AMP isn't open to the public, but we've been told that anyone interested in viewing Kinch's work should contact info@amphouse.co.uk to book on a tour.
For anyone who is eager to own a new piece of Kinch art, these AMP pieces are available to purchase on Kinch's Etsy. 20% of each AMP collection sale will be donated to Evolve – the London homelessness charity, providing housing and support to over 2,000 people each year.
If you're more of a see before you buy shopper, you'll be able to browser Kinch's work at the Made In Croydon Makers' Market opposite Grants on the High St on Saturday 22 June.
Gavin's definitely amping up Croydon's art scene.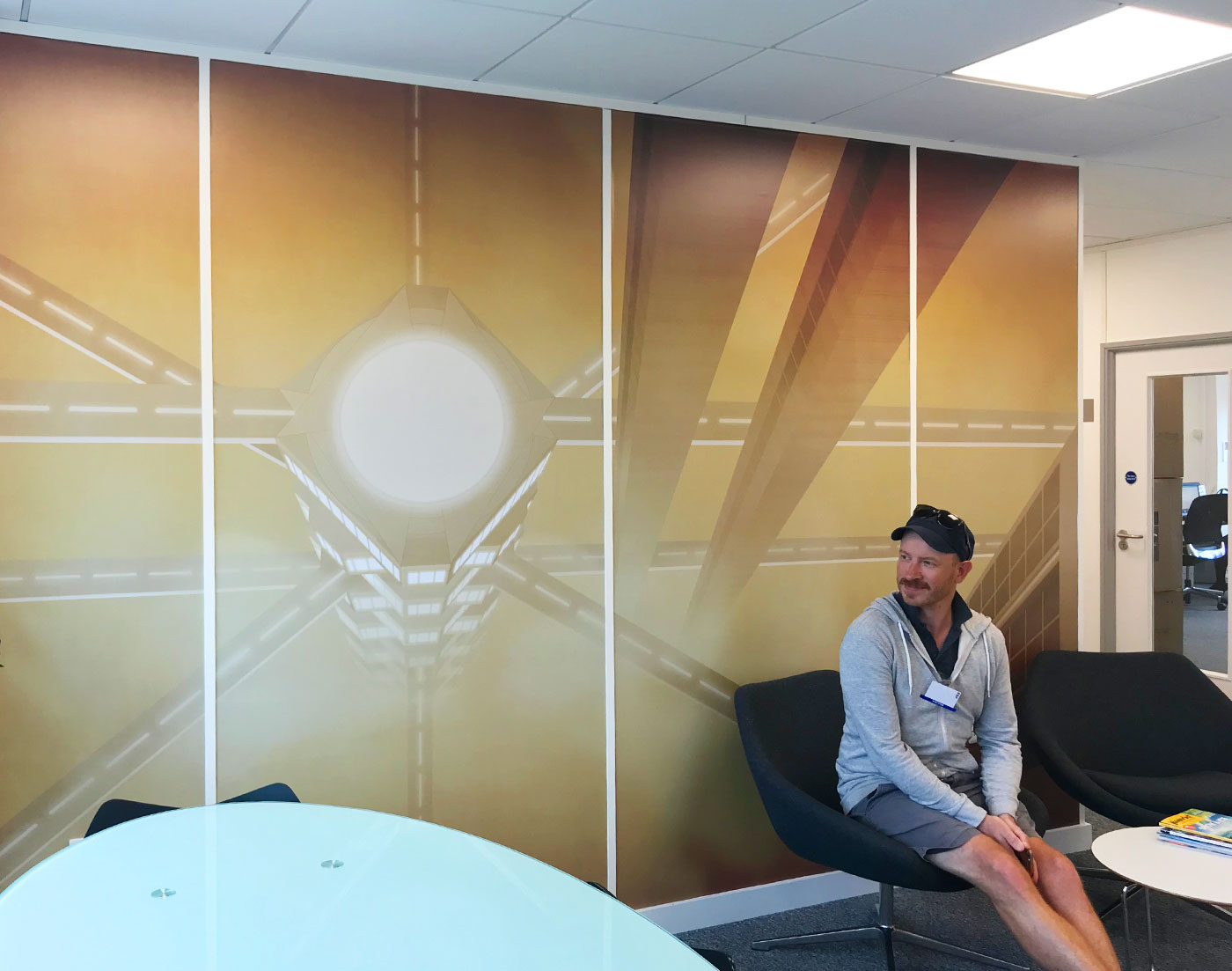 Header image, called 'Croydon: Cloud City' courtesy of Gavin Kinch.
Posted by Julia