When we think of windmills the first places that spring to mind are Amsterdam and Norfolk, followed by the film Chitty Chitty Bang Bang, oh and a random school trip to somewhere in Essex… Anyway, the last place we would expect to see one is in Croydon.
If you're looking for something to do that's a bit out of the ordinary for a sunny summer Sunday, the Shirley Windmill may be just the ticket. Tucked away randomly in a residential crescent, not far from Addington Hills, you'll find one of the only surviving windmills in the London area open to the public. This one dates back to Victorian times (1854), although there was an earlier timber mill on the site as early as 1808, which was replaced by the current brick one, after it burned down. History 101 kids.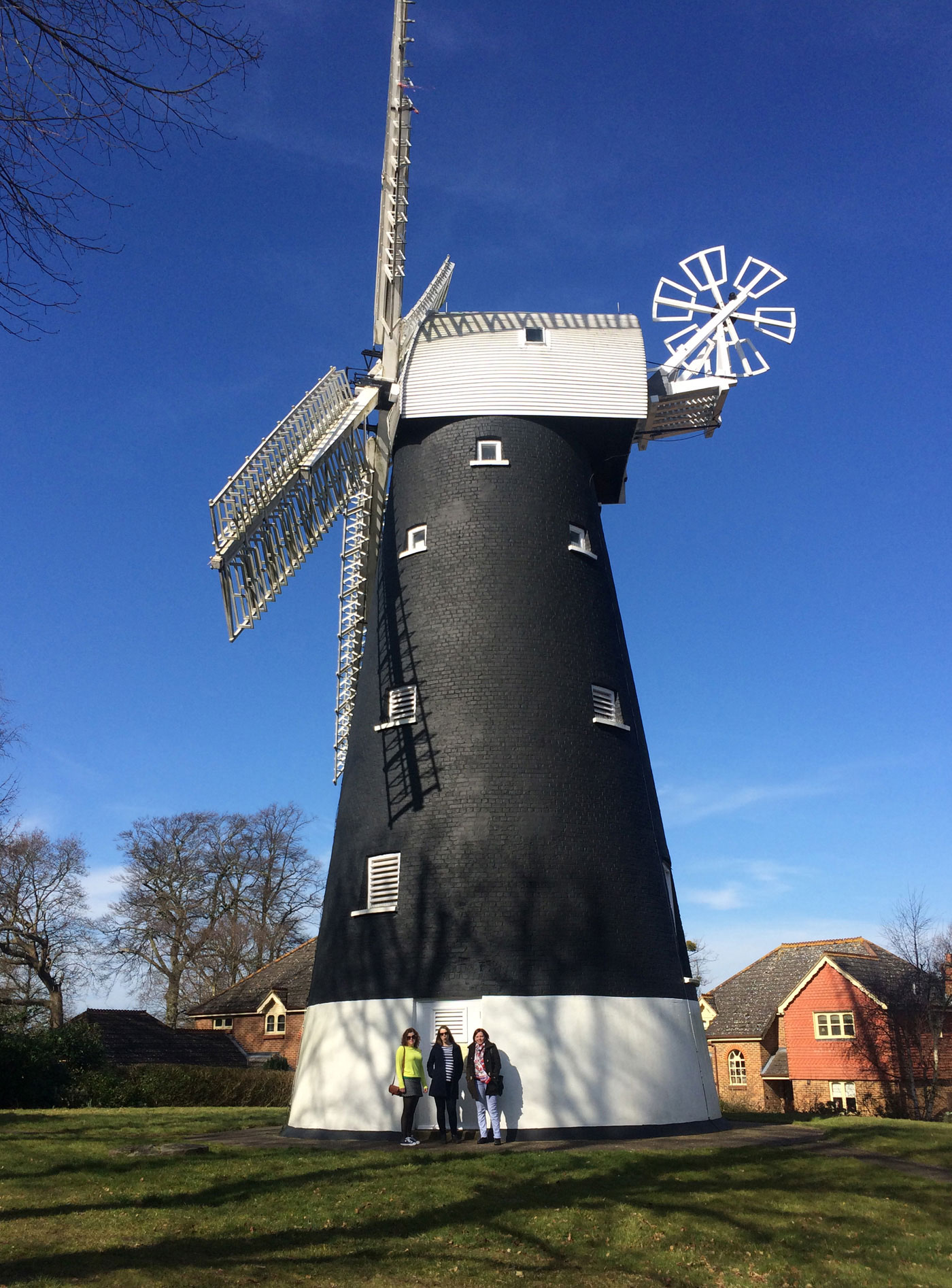 The friends of Shirley Windmill host half a dozen or so open Sundays, scattered through the summer months, where they will take you on a guided tour of Croydon's very own flour windmill. Allow an hour and a half for a tour as it's packed with a lot of information and history. We now consider ourselves experts on the subject… well, perhaps not experts, but we reckon that should a question come up in a pub quiz on the matter, well, we'd 'Shirley' (sorry couldn't resist) have the upper hand.
There's a cute little cafe for refreshments on site where visitors can enjoy a cup of tea on the green surrounding the windmill.
If you don't have time for a tour or miss the open days, fear not, you can pop along to Postmill Close to have a look, before perhaps taking a hike through nearby Addington hills or having a pint in the Surprise up the road.
The next open day is on Sunday 5 June (1pm–5pm). Check out the website for other dates up until October.
Address: Postmill Close, Croydon, CR0 5DY
Posted by Angela and Julia