I'm a relative newbie to Art Rebellion, Coulsdon's quirky combined café and art gallery. Nestled conveniently between Coulsdon Town and Coulsdon South train stations, I first visited for a private view of artist Bareface's work last summer.
You are welcomed into the café at road level by floor-to-ceiling art and design pieces, from prints and paintings to less usual pieces such as road signs, clocks, a flamingo, and a fish tank masquerading as a piano (why not?!). I like to think of Art Rebellion's café as a modern curiosity shop – with its eclectic, bubblegum and somewhat pop-art vibe, there's always something to pique your interest as you sip a latte or nibble a sandwich. You get the sense the café doesn't take itself too seriously, which means it'll always brighten your mood even on a rainy day.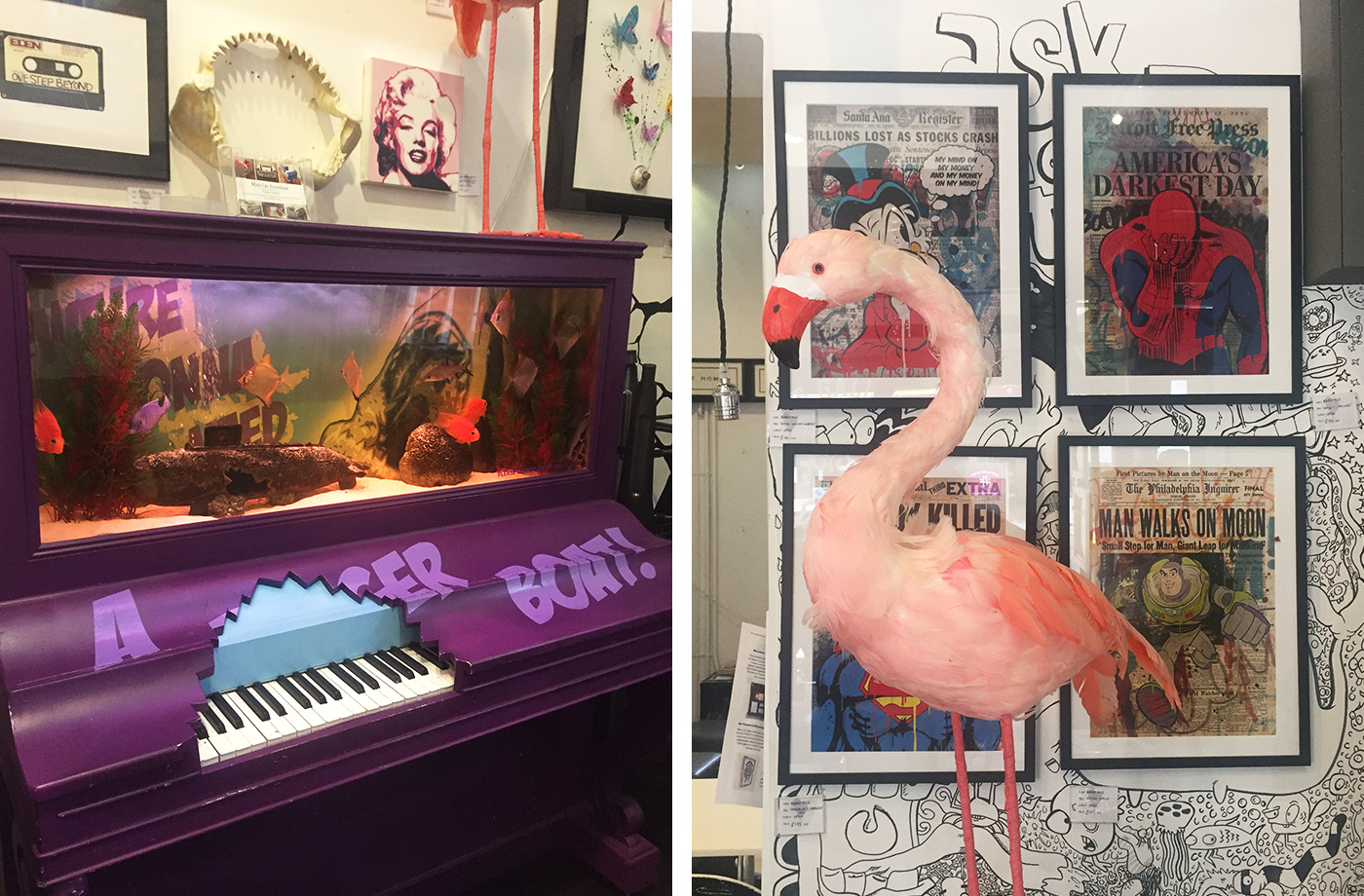 Describing themselves as a New York style art café there is quite the selection of food and drink to choose from – not just the usual sandwiches, coffee, and cakes, but also a range of smoothies, shakes and teas, as well as more substantial fare such as curries and stews.
The café area wouldn't be complete without some unusual window seating – you can eat your lunch whilst ensconced in the back of a car – I always feel slightly like I'm at a drive-through movie in Grease (if it wasn't for the fact it's a British Mini Cooper). The café also serves an impressive range of gelato ice cream, served out of the bonnet of another Mini Cooper (of course).
Head up to the first floor and Art Rebellion has a large gallery. You climb the green paint splattered stairs to get there passing more intriguing objects on the way, and walk out into a bright and open wooden-floored space with more café seating and curated work on the walls. Look out for their current exhibitions on their twitter account. Most art and design is for sale in Art Rebellion (as well as in their online shop), so you can pick up many of our favourite Croydon-inspired  artists – Lis Watkins, Kate Marsden, Bareface, and Matt Bannister – at the gallery. They also offer various workshops and a framing service so are a great place to shop for that special birthday gift.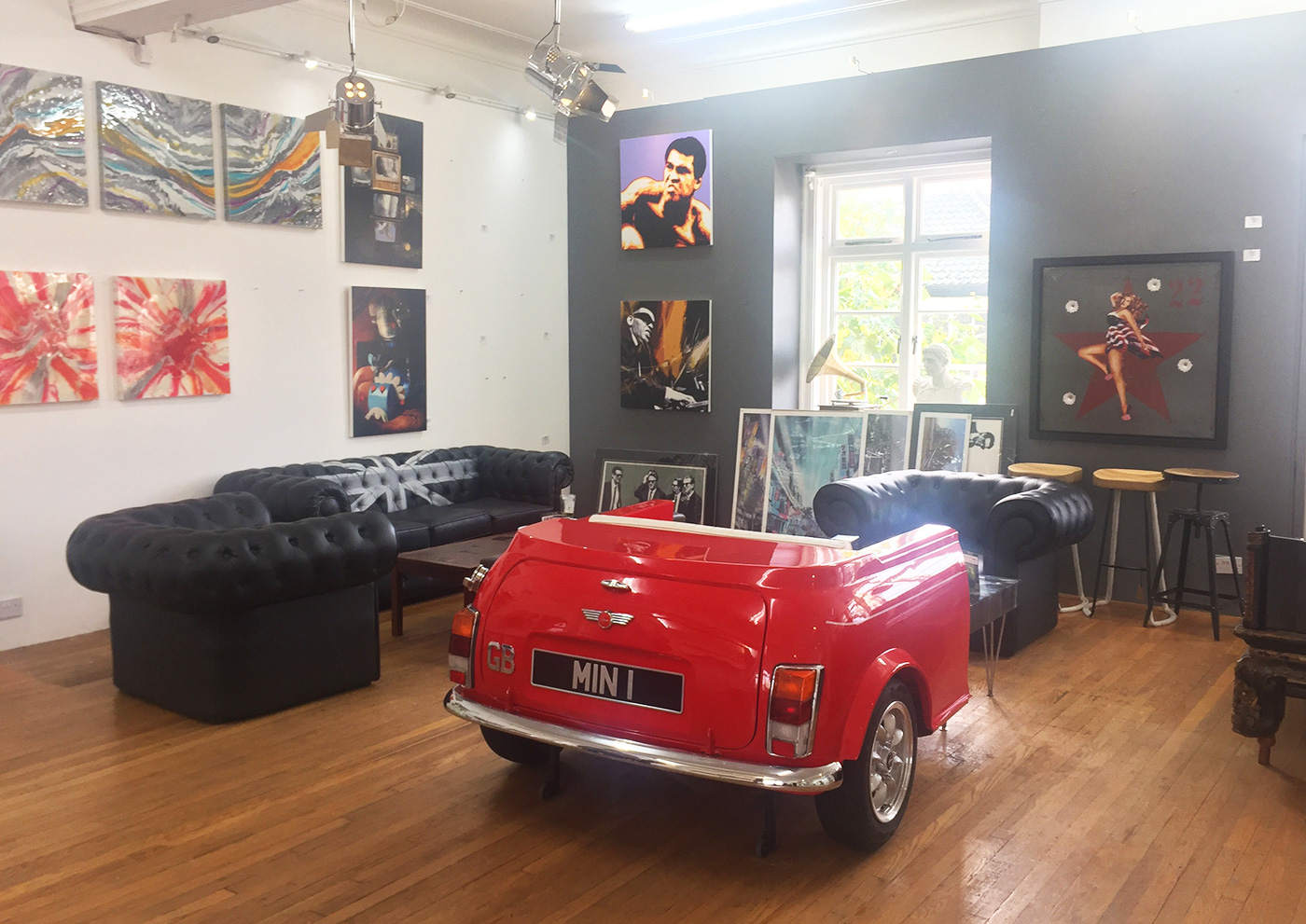 If you've yet to venture to the southern tip of our borough, I'd say whiling away an hour or two in Art Rebellion is well worth the trip – especially if you want to bring a splash of colour to your day.
Art Rebellion can be found at 171 Brighton Road, Coulsdon, CR5 2NH and is open 7 days a week.
Header image created by the Croydonist with graphics drawn by Richard Slade and IconsGhost from the Noun Project
Posted by Julia