Brgr&Beer celebrate two years of business on Saturday 15 April with a birthday bash at Matthews Yard. We caught up with the guys to talk about their Brgr highs and lows.
Croydonist: Tell us a bit about each of your backgrounds and how you came to open Brgr&Beer?
Daniel: Croydon born and bred. A lot of people don't realise we are actually from Croydon. Basically myself and Tom had a drunken conversation after a few drinks in May 2014, asked our mates if they were up for it and Adam was on it. 11 months later we opened Brgr&Beer.
Tom: Did the usual; went to school and got a 9-5. Got fed up with the 9-5 rat race and decided that setting up something in Croydon was what we needed to do. Somewhere you can get good food, good drinks and just have a good time.
Adam: Ex-Project Manager. Ex-Mechanical Engineer. Ex-Regional Sales Manager. Eurgh, titles! Dan has followed me my entire life. From West Thornton to Archbishop Lanfranc to Coulsdon College to Surrey Uni. We even studied French and Business Management together! Still trying to get rid of him to be honest. Tom is the smart one of us all.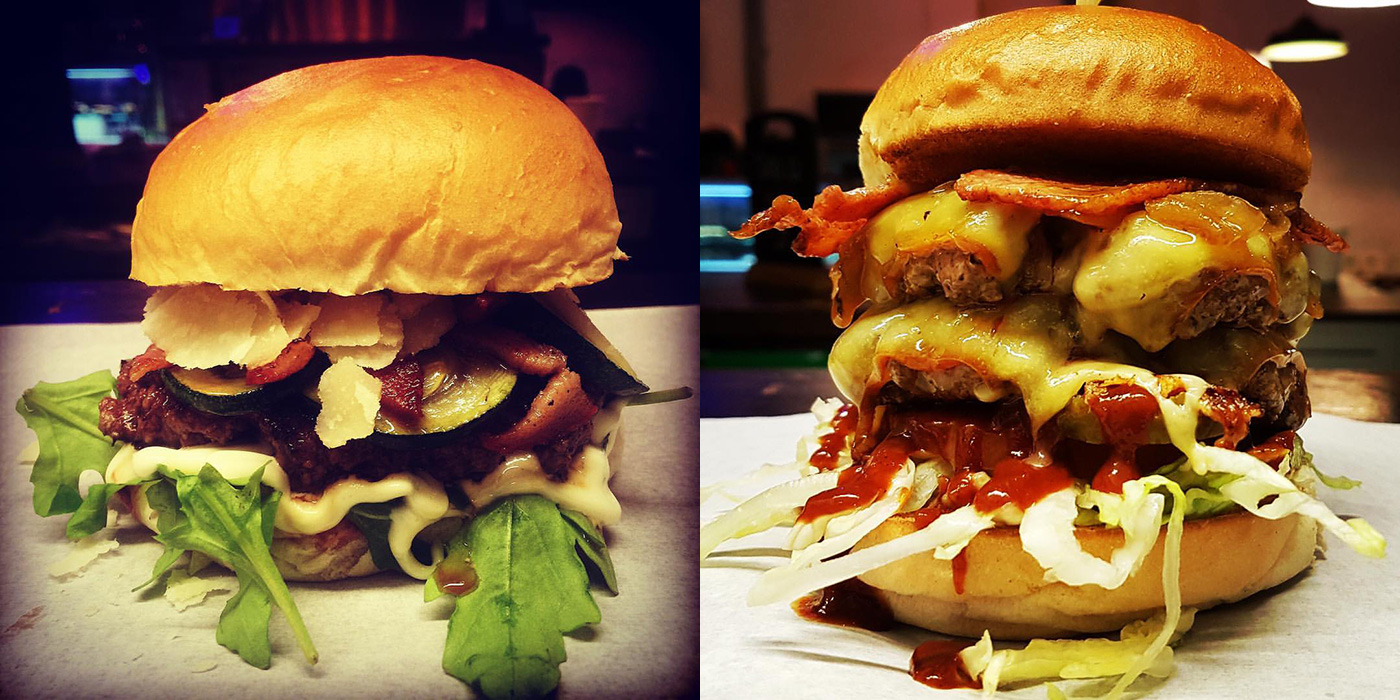 Croydonist: Do you have a Brgr&Beer best moment?
Daniel: There have been a few the nights that stand out for me – the two craft beer festival events, our Oktoberfest bash, The Living Free Collective exhibition night and obviously our first birthday.
Tom: First birthday bash for me. Atmosphere was unreal and to see so many people enjoying something we created is an amazing thing.
Adam: I have to agree with the boys, but they've missed another epic moment in October 2015. Finished up a shift, went straight to Gatwick, flew to Ibiza, spent the day there, went to Circoloco Closing Party at DC10, took a taxi straight from the club to the airport, flew home, slept for a few hours and then went back to HQ.
Croydonist: Do you have a Brgr&Beer worst moment?
Daniel: I wouldn't say there has been a worst moment but working the kitchen for the first time with zero experience was an eye opener. Never been so scared in my life.
Tom: Definitely at the start, thinking what have we got ourselves into and do we need to get out of it! Luckily we got into the flow of things a few months in.
Adam: I've seen Dan in worse situations to be honest ha! I remember the launch night like it was yesterday. It was the first time that I ran a bar and had no idea what I was doing. 10 burgers here, 3 sides there, 10 beers. It was crazy. We had the worst extraction system. It was home grade and there was LOTS of smoke. Everyone went home smelling like a deep fat fryer. We sorted that out eventually.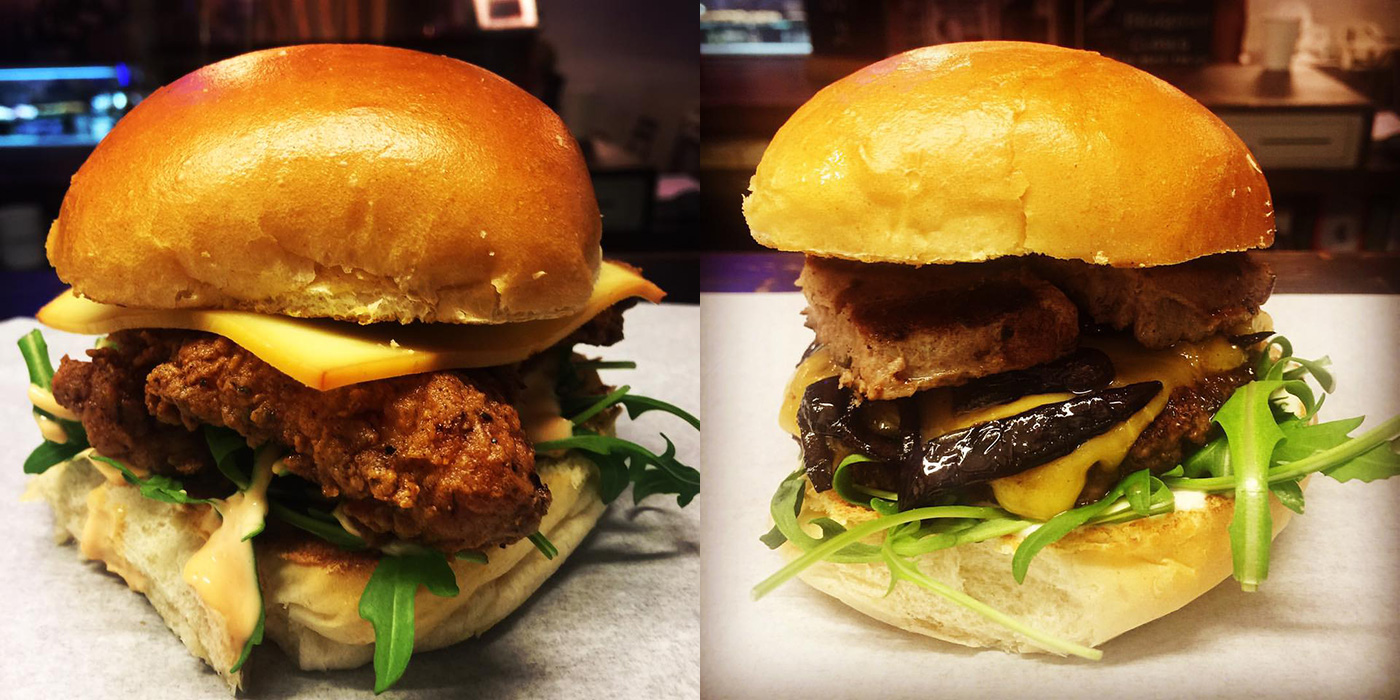 Croydonist: How will you be celebrating your second birthday?
Daniel: It's an opportunity for everybody to come together and have a good time. The best burgers in Croydon and vibes vibes vibes. Expect good food, good beer, good times and DJs bringing the noise.
Tom: With friends, family and the people of Croydon.
Adam: Getting drunk?
Croydonist: We know you like to create some quirky burger combos as your weekly specials. What's been your favourite so far?
Daniel: It's actually one of the first ones we ever did called The Calabria. It had Beef, Nduja Sausage, Pecorino, Beer Braised Onions, Rocket, Tabasco Ketchup and Garlic Mayo. Unreal flavours.
Tom: Same. The Calabria was one of those where the flavours were amazing and everything just went so well together with the Nduja sausage.
Adam: Me three. Shall we bring it back?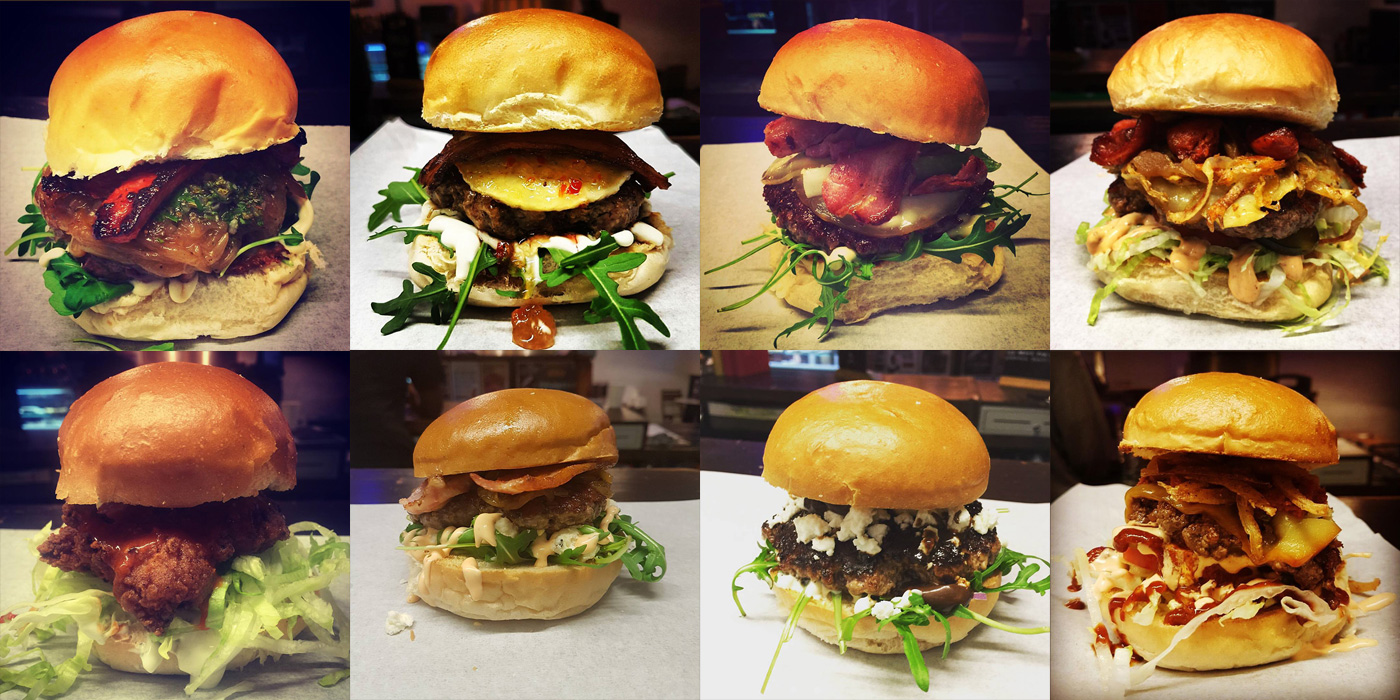 Croydonist: Will you be creating a birthday themed burger?
Daniel: Hell yeah. Plans are already in the works for it.
Tom: It's going to be meaty, slow cooked and mouth-watering.
Adam: Definitely! It's only going to be available on the day from 5pm so don't miss out. We recommend you come down early for it!
Croydonist: Julia doesn't eat meat, and she always finds veggie burgers a bit hit and miss. Yours is her favourite in town. What's your secret to creating such a fine veggie burger?
Daniel: The falafel is inspired by the ones I had in Israel a few years back. The secret is the herbs to make it nice and green.
Tom: Daniel had the recipe and I painstakingly make it fresh every week, but that's the only way to ensure it's the best.
Adam: It contains Tom's sweat and tears. The right balance of ingredients makes The Veggie what it is.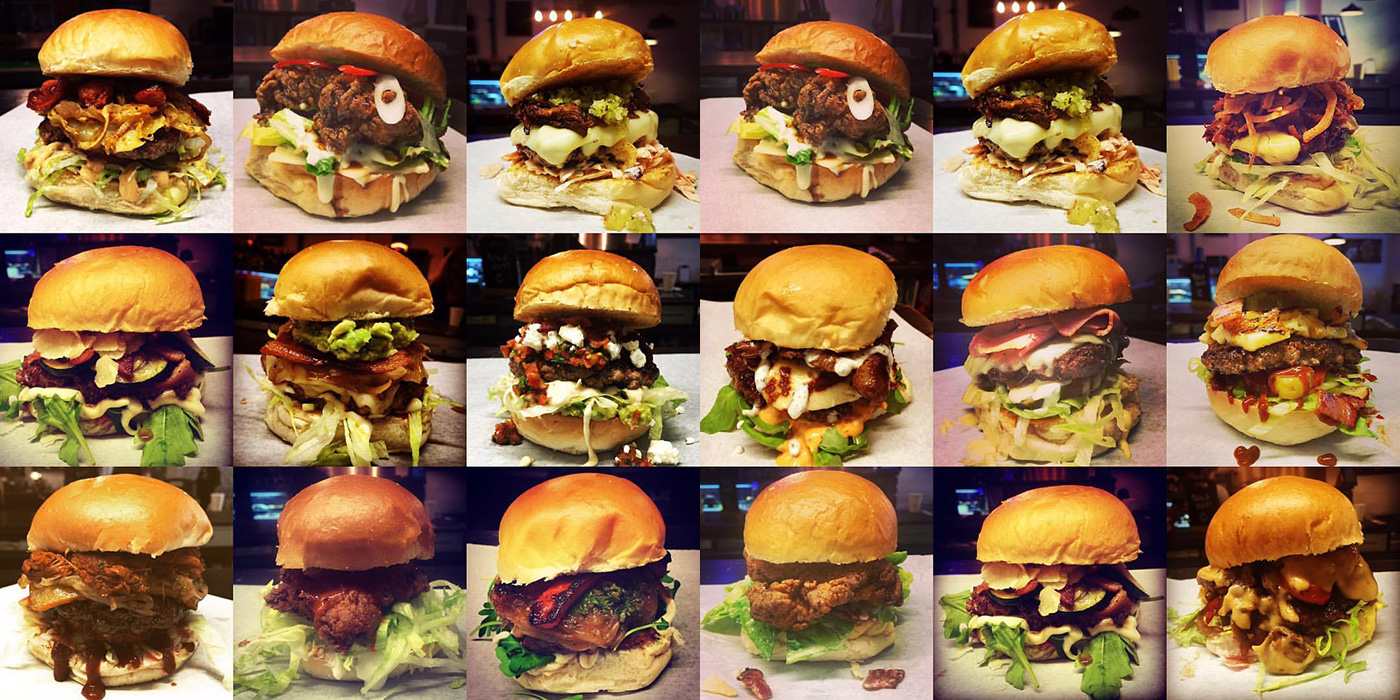 Croydonist: So you've opened your second business Wine & Deli, in your second year. What's your plan for year three? We're fans of triptychs – Fizz & Cake perhaps?!
Daniel: Year 3 is about evolving and getting bigger and better. Big plans in the works for Brgr&Beer so keep an eye out for that. For Wine&Deli we will be switching things up on the food front and changing a few wines to keep things fresh.
Tom: Maybe a Fizz&Cake in year 4 then.
Adam: A lot of people call us Beer&Brgr so how about Cake&Fizz?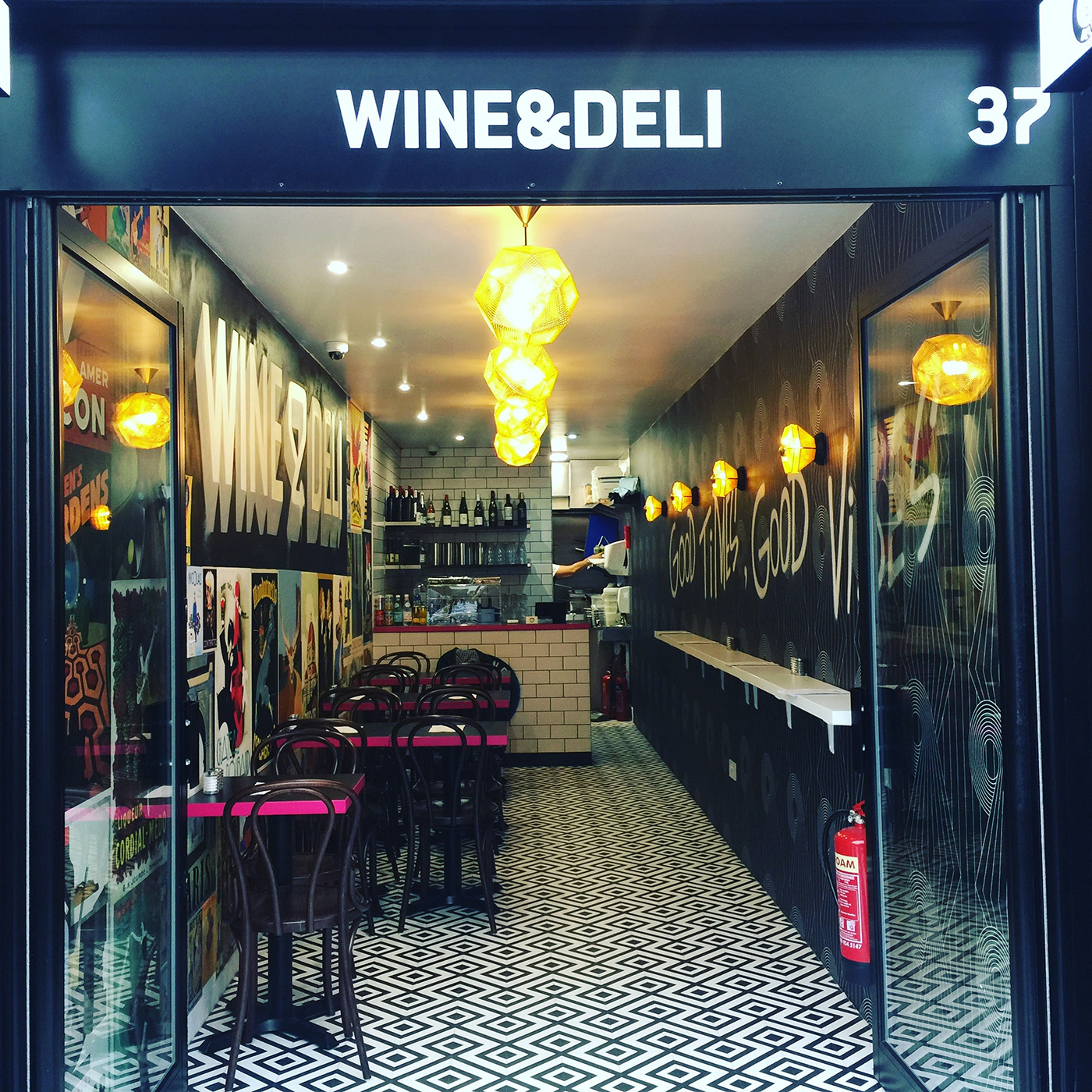 Croydonist: And to end – a few Croydon specific questions. We know you may not get much time for play what with two restaurants to run, but when you do get some spare time, where would you go in our borough for the following…
A drink in the Dog & Bull, Matthews Yard, The Green Dragon or Boxpark?
Daniel: When the sun is out definitely the Dog & Bull. The Green Dragon for after work drinks. Boxpark on our nights off.
Tom: Half & Half was a favourite of ours till it closed.
Adam: I must be biased and say Matthews Yard. Where else can you have drink and feel at home?
Croydonist: A wander round a gallery – Turf, Descart.es, Click Clock or RISE?
Daniel: Descart.es is part of the MY family so will go with that. The other galleries have also played a part in what Croydon is now.
Tom: Always have a wonder around Descart.es and the art in MY as there's always something fresh and different.
Adam: Descart.es and RISE pour moi.
Croydonist: A film at David Lean, Purley Way, Grants, or Stanley Halls?
Daniel: Grants is nice, close and sometimes can catch a late-night movie.
Tom: Cinema is definitely a rarity for me nowadays. Definitely prefer sitting on the couch and watching TV.
Adam: When I was 16 I remember having a cinema date in Purley Way. Anyway, back to the question. Cinema is definitely a rarity for us as Tom said. I'm a documentary at home kinda guy.
Croydonist: A walk in Lloyd Park, Wandle Park, South Norwood Country Park or Addington Hills?
Daniel: Wandle Park is my local and nice and chilled on a sunny afternoon.
Tom: Live about 10mins away from Wandle Park; spent much time there in the fields and skate park as a youngster. Once the summer rolls round our Chef Garnet has suggested we go to Lloyd Park for some disc golf fun.
Adam: Always Wandle Park. I used to love going during our college days and playing football with the boys. Running rings around them of course!
Croydonist: Shopping on Surrey Street, Purley Way, Whitgift or Crystal Palace Triangle?
Daniel: Surrey Street is Croydon and has a great buzz. Paaaaand a bowl!!!
Tom: As beer people, Freshfields down on Church St features highly.
Adam: Yes Tom. Beer shopping is the best kind of shopping, right? Freshfields is going from strength to strength and Ben is doing an epic job.
Happy Birthday to Adam, Tom and Daniel, and thank you for chatting to us. We very much look forward to seeing what your third year in business brings.
Article photos courtesy of Brgr&Beer; header photo by the Croydonist
Posted by Julia