Summer festival season is well underway in Croydon, and this year because we're the London Borough of Culture (in case you didn't know 🙂) the festivals are coming at us thicker and faster than any other Cronx summer.
This Sunday (30 July) sees the return of Croydon Carnival. Founded following the 2011 riots to help bring footfall back to the London Road businesses, this year the carnival will parade through the centre of Croydon for the first time, starting outside Barclay's Bank on North End at midday and finishing at the main stage on London Road at 12.45pm. It's a carnival so expect a vibrant procession of dancers, musicians, and costumed participants from different Croydon communities.
In addition to the parade, there will be two stages along the London Road, the main stage by Lidl and the community stage at the junction of Sumner Road.
If you were a 90s teen (like me) you'll probably be rather excited to hear that UK garage duo Artful Dodger are leading the main stage (3-3.30pm). And even if 90s music was way before (or indeed after) your time, you'll probably recognise their 1999 hit Re-Rewind featuring the then unknown Craig David, that has been ubiquitous on UK dance floors ever since. No? Well if not, watch and listen below (and get that tune stuck in your head).
If you're not necessarily a UK garage fan, there's entertainment to cater for all tastes including Brit School performances, Abba Stars, Apsara Arts, Beeja Dance with Subrang Arts, Chinese Dragon, Steel Band, Samba Dancers, Neema African Dancers, DJs and more, across the parade and the two stages.
There'll be market stalls along London Road offering global cuisine, crafts and clothes, as well as activities to entertain the kids from workshops to fun fair rides and face painting.
What better way to spend a summer Sunday afternoon. And I nearly forgot to mention that it's free.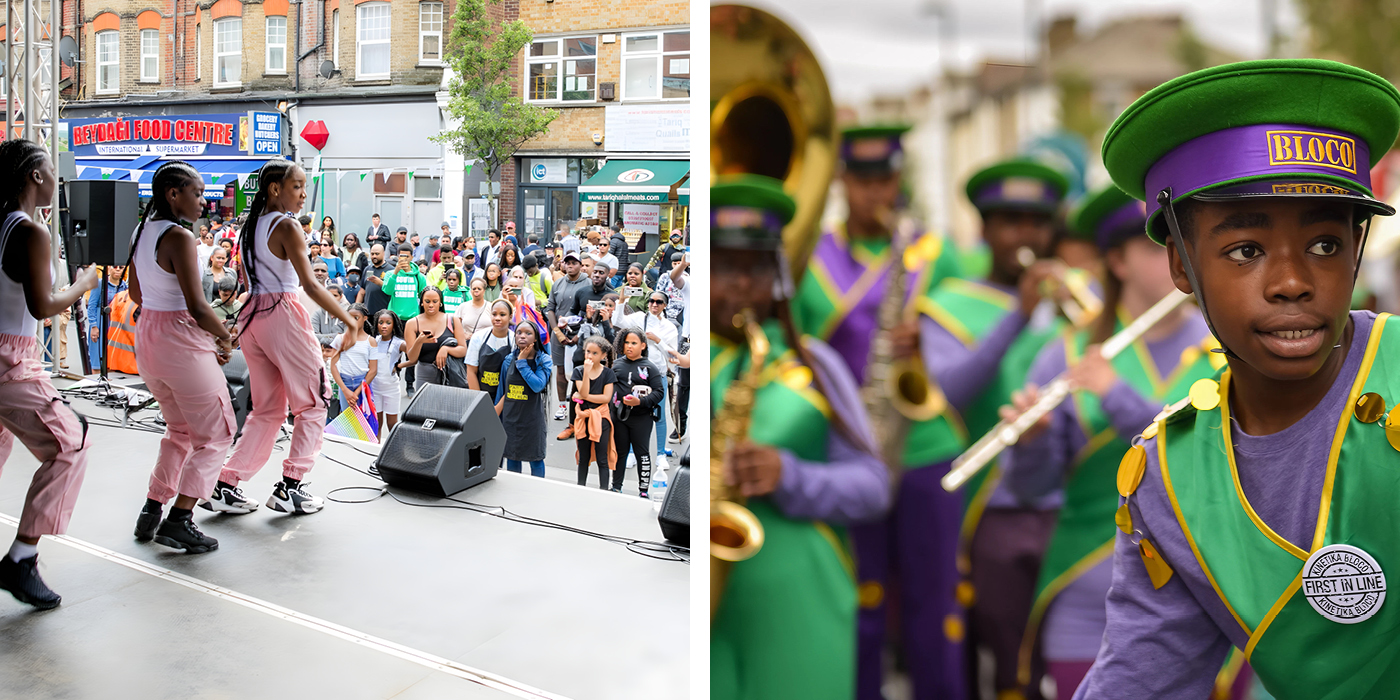 Watch the carnival taster below, find out more on their website, and follow them on Twitter and Instagram. Croydon Carnival takes place from 11am to 5pm on Sunday 30 July 2023, on London Road between the junction of Oakfield Road and Sumner Road
Photos courtesy of Croydon Carnival and This Is Croydon.
Posted by Julia