Croydon's London Borough of Culture starts in under 2 months, so we're chatting with some of the Croydon organisations involved. Second up we find out more about Subrang Arts – an arts charity promoting Asian art and culture. 'Subrang', meaning spectrum of colour, is an appropriate name for an organisation which represents the rich cultural heritage of the Indian SubContinent. Here we catch up with Subrang's chairperson and programming manager Lata Desai, who is also part of the steering group for This Is Croydon.
Croydonist: First of all, Croydon native or convert, and what area do you call home? 
Lata: I am a convert… I moved to Croydon with my job.
Croydonist: What's your background in the arts?
Lata: By profession, I am a Biomedical Scientist at the Royal Marsden Hospital but since childhood, I've had a strong interest in all kinds of arts and have taken this seriously as a hobby! I have now established myself as a community arts producer and head Subrang's activities as the main Programming manager.
Croydonist: Can you tell us a bit about the background of Subrang Arts? 
Lata: Subrang Arts was established in 1989. It's a registered charity,and  not for profit voluntary organisation. We started with humble beginnings in Sutton and then moved our activities to Croydon.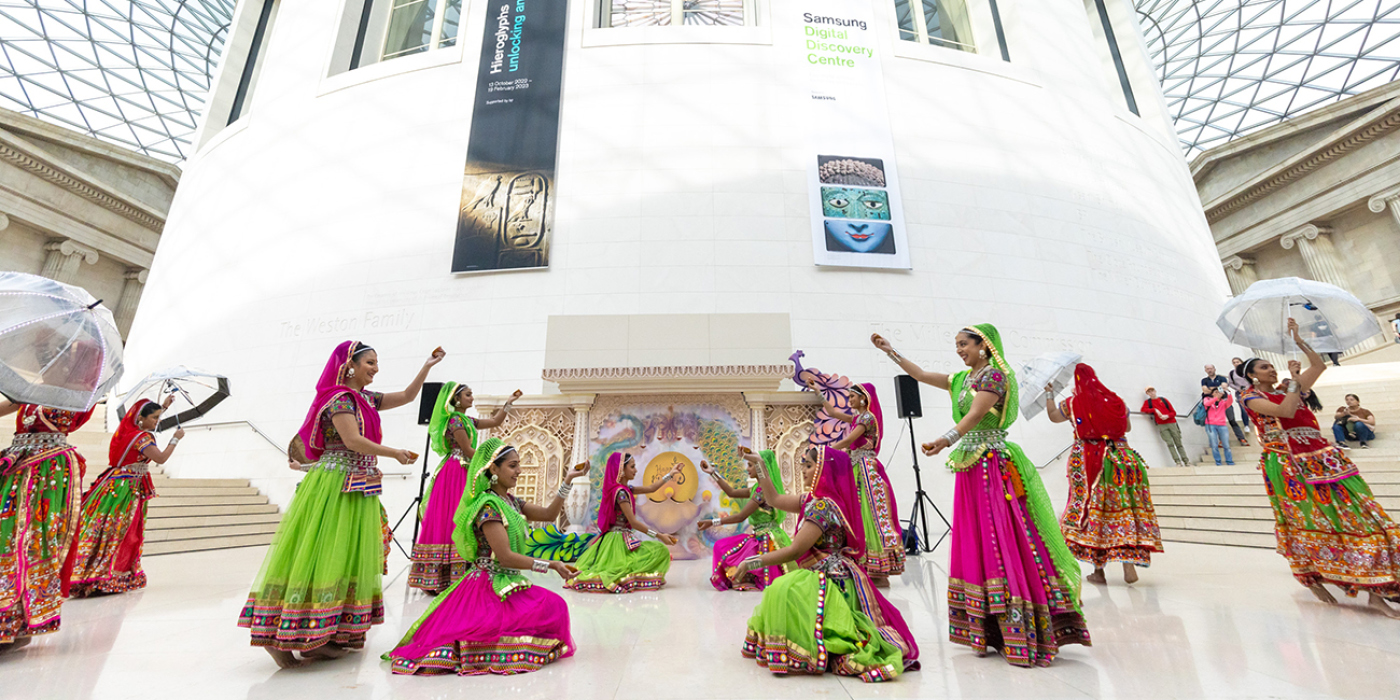 Croydonist: Who is the team behind Subrang Arts? 
Lata: We have a committee of 7 members headed by me (Chairperson). Then there's Ramgopal Khullar (Treasurer); Pinky Patel (Secretary); Kalpana Vashee (Vice Treasurer) and three other members.
Croydonist: Why did you start Subrang Arts?
Lata: In 1989, there were not many South Asian arts organisations in South London who could offer music, dance, language classes to the local community. We wanted to engage them in our arts and a team of volunteers got together and established the charity. We were then known as 'Sutton Subrang', and our operations were in Sutton predominantly. But then in 2015, we realised that most of our students came from Croydon, so we started doing our activities in Croydon and changed our name to Subrang Arts. The aim was to promote south asian arts, and programme new and culturally exciting diverse arts by creating and developing high quality dance productions, visual arts exhibitions, heritage projects, music concerts, arts festivals, workshops and commissions with artists across all South Asian art forms. One of our objectives is to make diverse arts accessible to all, explore cross-cultural art forms, give opportunities to people to learn new skills and cultivate their ambitions. We actively engage people of all age groups in our activities, giving them a supportive environment in which transformative experiences and exciting intercultural exchanges take place.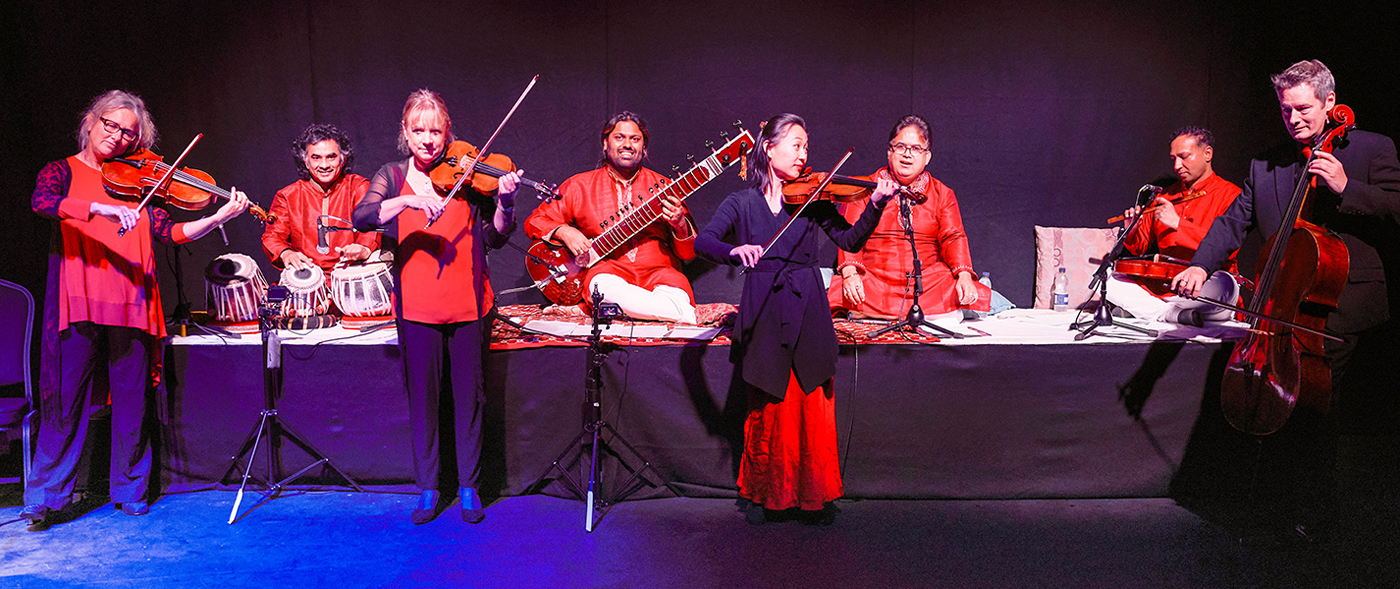 Croydonist: How will you be involved in Croydon's London Borough of Culture? 
Lata: I am a member of the Steering Committee of LBoC. Subrang Arts is collaborating with the London Mozart Players to participate in the Opening Ceremony at Fairfield Halls on 1st and 2nd April for the 'Oratorio of Hope' concert.
We are also one of the main organisations involved in the Flagship Croydon Mela working in collaboration with Kinetika and we will create Batik Silk flags with students from Norbury Girls High School and other community groups.
Croydonist: What sort of events and programmes do Subrang Arts offer, and can anyone get involved? 
Lata: We offer all kinds of south Asian dance activities – Kathak, Bharatnatyam, folk dances. We also engage people in art and craft activities, festivals, exhibitions, talks, lectures and demonstrations.
Croydonist: What has been your most memorable event to date?
Lata: The 'Peace and Harmony' cross cultural project with London Mozart Players at Fairfield Halls.  Also our most recent project 'Roots and Changes – Gujarati influences' – a multi dimensional exhibition and events project as part of Brent's Borough of Culture Award. The Finale took place at the British Museum.
Croydonist: Classic interview question – if you had to invite three dancers/performers over for dinner who would they be? 
Lata: Ravi Shankar, his brother Uday Shankar and his daughter Anushka Shankar. Ravi Shankar and Uday Shankar were pioneers who raised awareness of Indian music and dance to the West. Anushka Shankar has carried forward that legacy.

Croydonist: What are you most looking forward to about the London Borough of Culture?
Lata: The coming together of different cultures and showcasing their rich heritage in multicultural Croydon.
Croydonist: What are your top three favourite places to go in Croydon? 
Lata: Fairfield Halls in Central Croydon; Parks in Purley; Food outlets in South Croydon and BoxPark.
Croydonist: And finally, what's one thing our readers might not know about South Asian dance?
Lata: Maybe readers are aware of the Bollywood dances and classical dances of India like the south Indian Bharatanatyam and North Indian Kathak traditions, but they may not be aware of the other dance styles of India which are so diverse and rich!
---
Thank you to Lata for chatting with us. Find out more about Subrang Arts on their website, and follow them on Facebook and Instagram. You can book your tickets for the 'Oratorio of Hope' concert on the opening weekend of the borough of culture events here.
Read our first Borough of Culture chat with Queer Croydon here. 
All images courtesy of Subrang Arts, photos 2, 4 and 5 are of the 'Peace and Harmony' concert with London Mozart Players by Simon Richardson
Posted by Julia