This week we catch up with our current social media header artist Cordelia Peacock on how she became a mixed media artist, her intuitive creative process, inspirations in nature and art, and more.
Croydonist: First of all, Croydon native or convert, and what area do you call home?
Cordelia: I was born in Hampstead but grew up south of the river in Wallington. Over the years I've lived in many different parts of London but settled in Addiscombe just over twenty years ago, so I'm claiming native!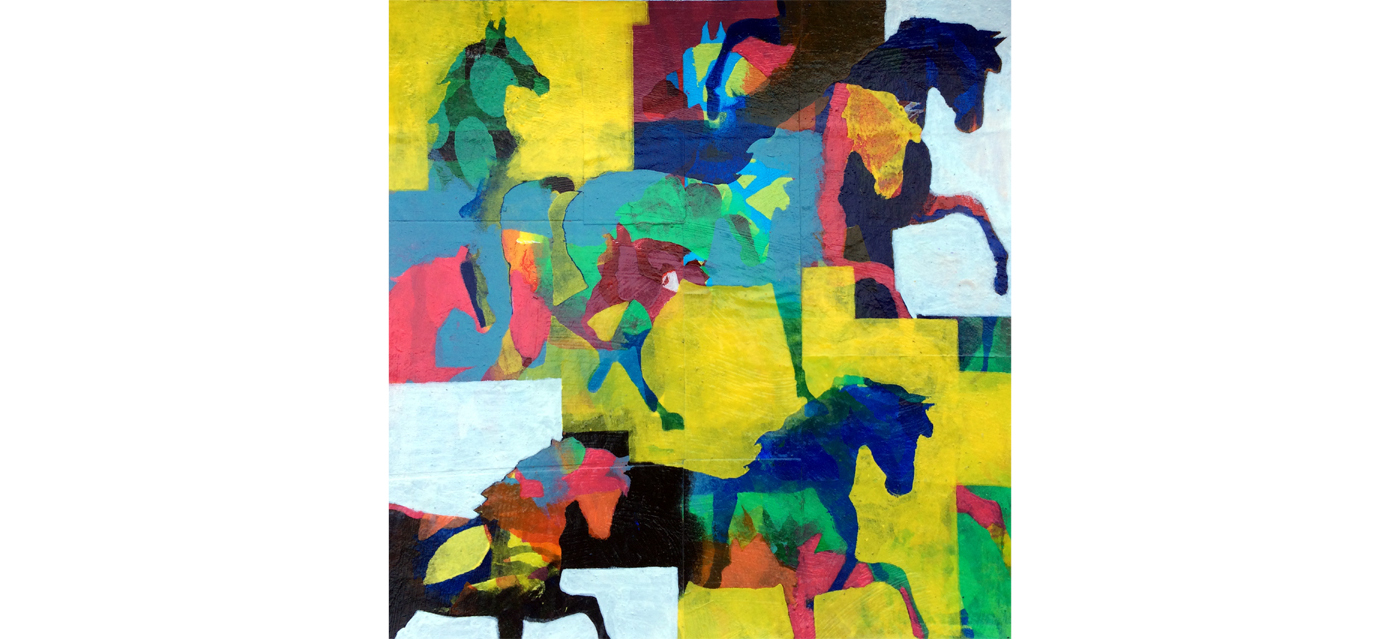 Croydonist: Where might our readers have seen your work (apart from on our social media headers of course)?
Cordelia: At the moment you can find me on Instagram. But one of my paintings also appears in "Fresh Paint", published by Quarry Books last year.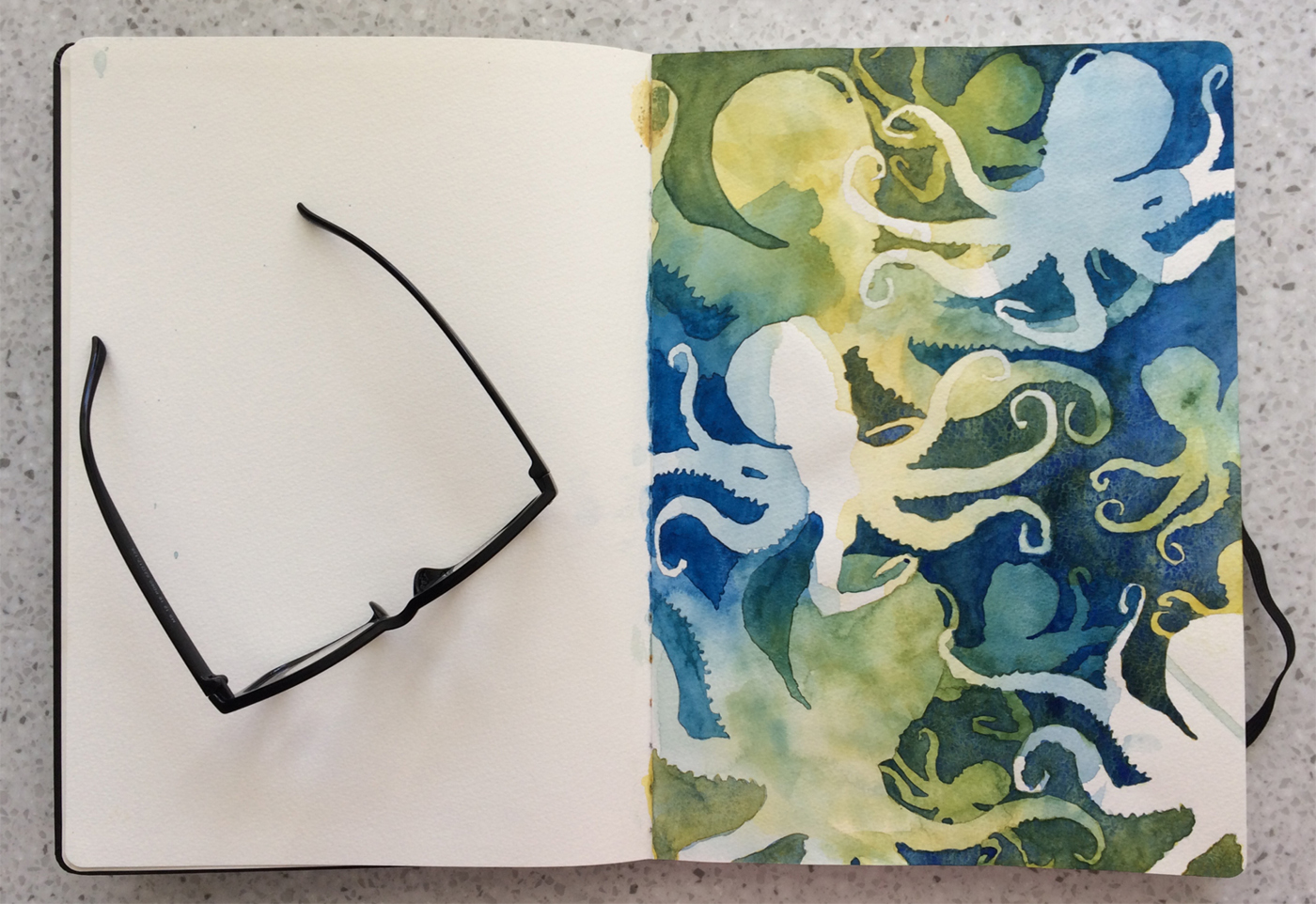 Croydonist: How did you become an artist?
Cordelia: I first started taking an interest in art around the age of 12 when I was at secondary school and went on to study graphic design at art college in the mid-80s. I had a successful career as a typographer for many years before moving into desktop publishing later in life. But it wasn't until 2014, after a job redundancy that I had time on my hands and began taking online workshops to learn new skills. The turning point for me was around 2019, after I'd completed an online workshop called "Fresh Paint" that I felt confident enough to start sharing my art on social media.
Croydonist: You describe yourself as a contemporary mixed media artist – what's your process when creating a new piece?
Cordelia: There are a few art processes that have inspired me over the years and impacted the way I produce my work. In particular are collage, which I use to create texture, and also a stencil-based process of printmaking called pochoir, which was popular during the late 19th century in France. I've heavily adapted this technique so it's less labour intensive but my version borrows largely from this tradition. I work intuitively, using acrylic paint and texture products and work mostly on paper. I always work on multiple pieces at a time as the layering process I use means the paint has to be dry between layers. In my tiny pieces of art, I like to create repeating patterns and symbols using my handmade rubber stamps. For my watercolour paintings I use a technique called negative painting, which is a very meditative process.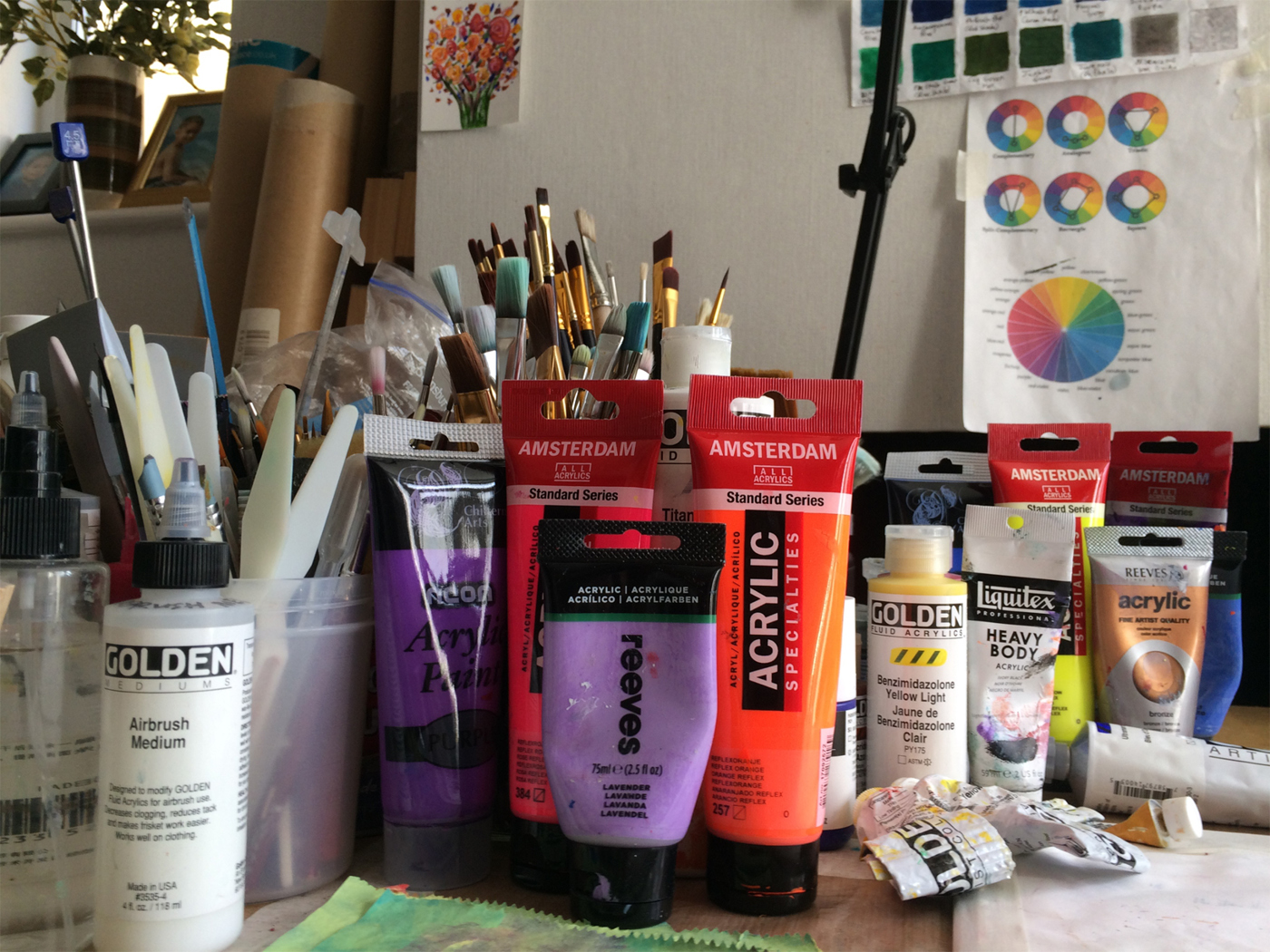 Croydonist: Where do you create your work?
Cordelia: On an old wooden table in my spare room! It's not glamorous, but it's a space where I have a permanent set-up and can work whenever I feel the urge, which is almost every day.
Croydonist: How do you choose your subject matter?
Cordelia: As a graphic designer, I amassed a large collection of beautiful pictorial archive books, full of amazingly detailed woodcut illustrations and engravings which really inspire me. My favourites have always been the natural history illustrations, so my work usually depicts some type of flora or fauna motif. I'm also fascinated by ancient Egyptian culture, sacred geometry and esoteric symbolism, so imagery from these areas frequently show up in my work too.
Croydonist: What's been your most challenging piece to date?
Cordelia: Even though I enjoy the actual process of making art, there are times when a painting is almost complete, but the intuitive process I use means I might add something that completely changes the entire piece in a way I had not expected, which means I either have to keep going or discard the piece entirely. That can be very frustrating!
Croydonist: How long does a piece typically take you?
Cordelia: I find the longer I work on a painting the more overworked it gets and I lose interest. So for that reason I aim to complete each piece in one session and since my work is so small, I can finish most pieces within a few hours.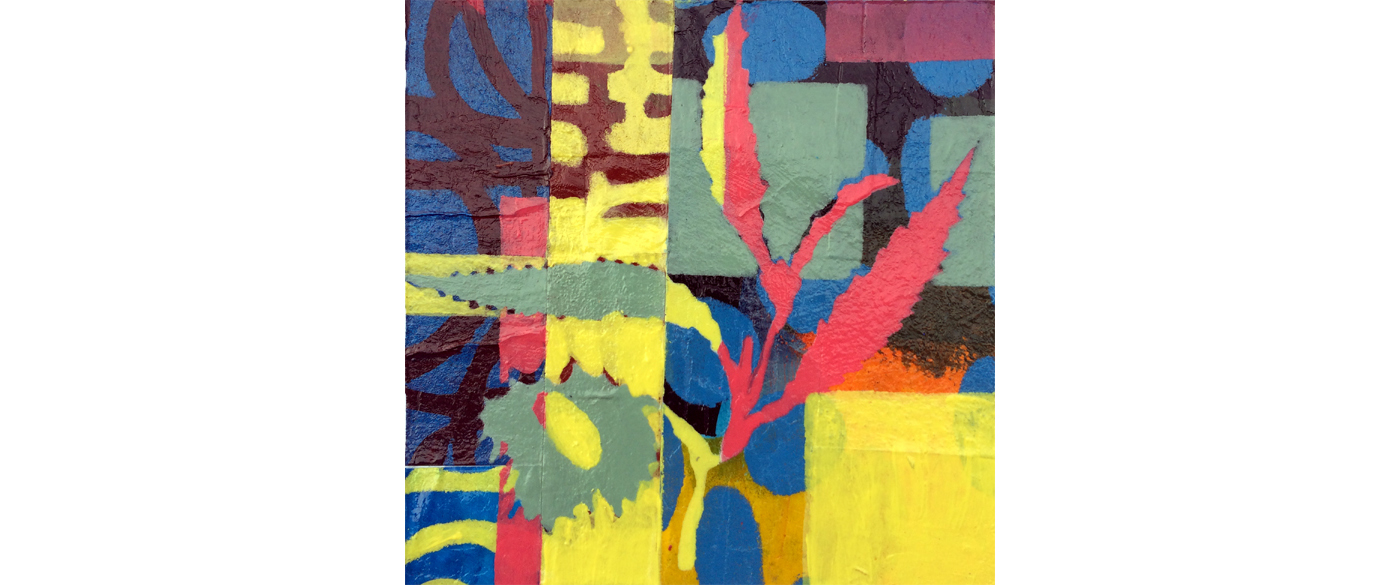 Croydonist: It's tricky to tell from Instagram, but what size do you normally work to?
Cordelia: Most of my artworks are no larger than eight or nine inches square. I also enjoy making tiny pieces of art which I use to make greeting cards for family and friends. I find working small encourages me to make art every day and it also means I don't have to worry about storage space!
Croydonist: Classic interview question – if you had to invite 3 artists or creatives to a dinner party (dead or alive) who would they be?
Cordelia: This is a hard one as there are so many artists I admire! However, many years ago I traced part of my ancestry back to west Africa which led me to research and discover the rich history of African art and culture. I now have many favourite modern and contemporary African artists, but my guests would include Frank Bowling, Uzo Egonu and Papa Ibra Tall. Both the works and writings of these artists are inspiring to me. And as Frank Bowling works intuitively and is an abstract expressionist artist, his work really resonates with me. Even though much of his work was made during the 60s and 70s, it looks very contemporary as the techniques he developed and mastered are used regularly by many of today's mixed media artists, probably without many of them even realising it! I'm always looking for innovative ways to explore colour and texture so regularly look to Frank's work for inspiration.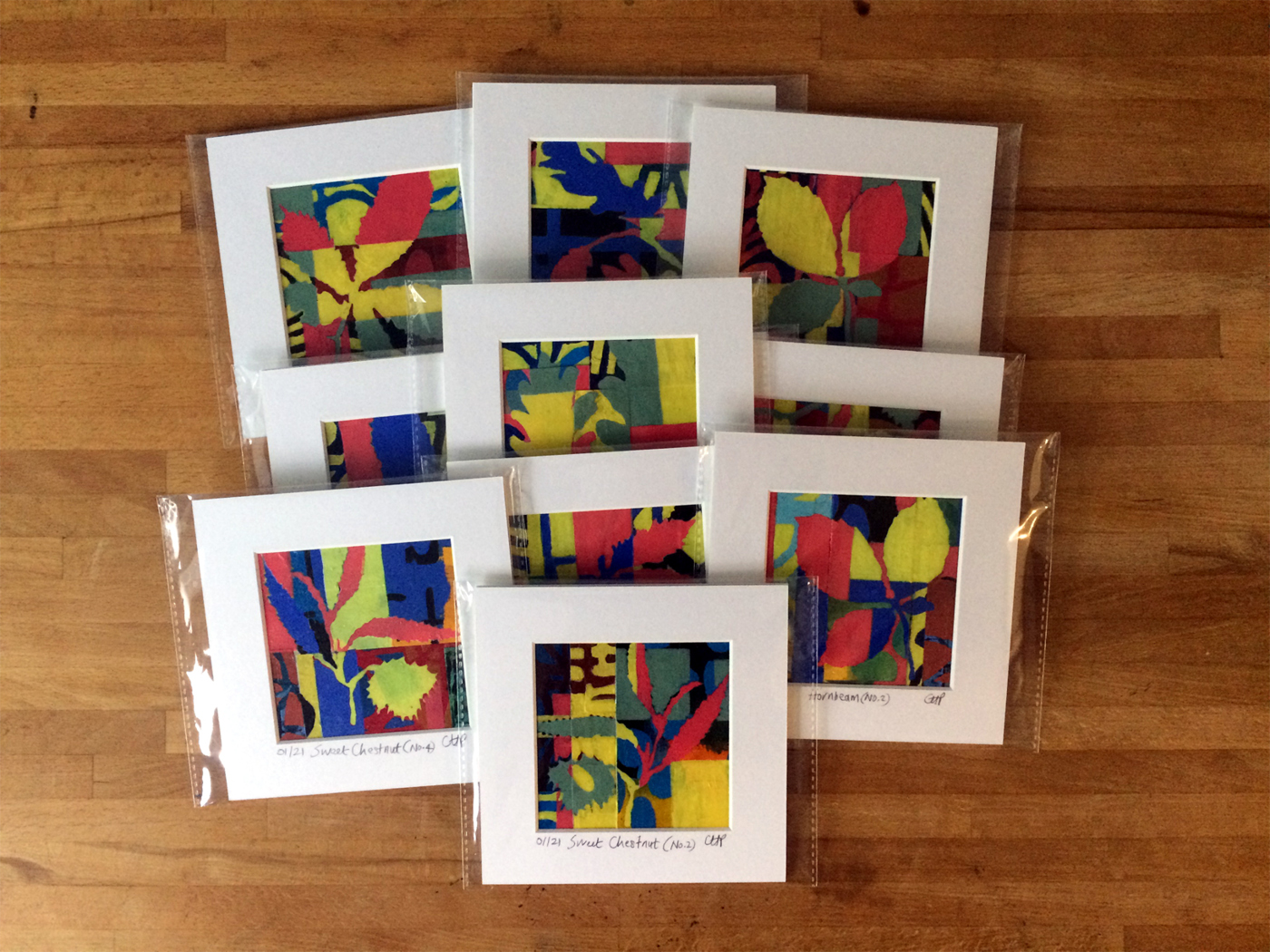 Croydonist: Favourite place in Croydon for inspiration?
Cordelia: As I love all aspects of nature it would have to be Coombe Wood. I made a series of mini mixed media collage paintings based on the four main trees found in the woods. You'll find them on my Instagram feed.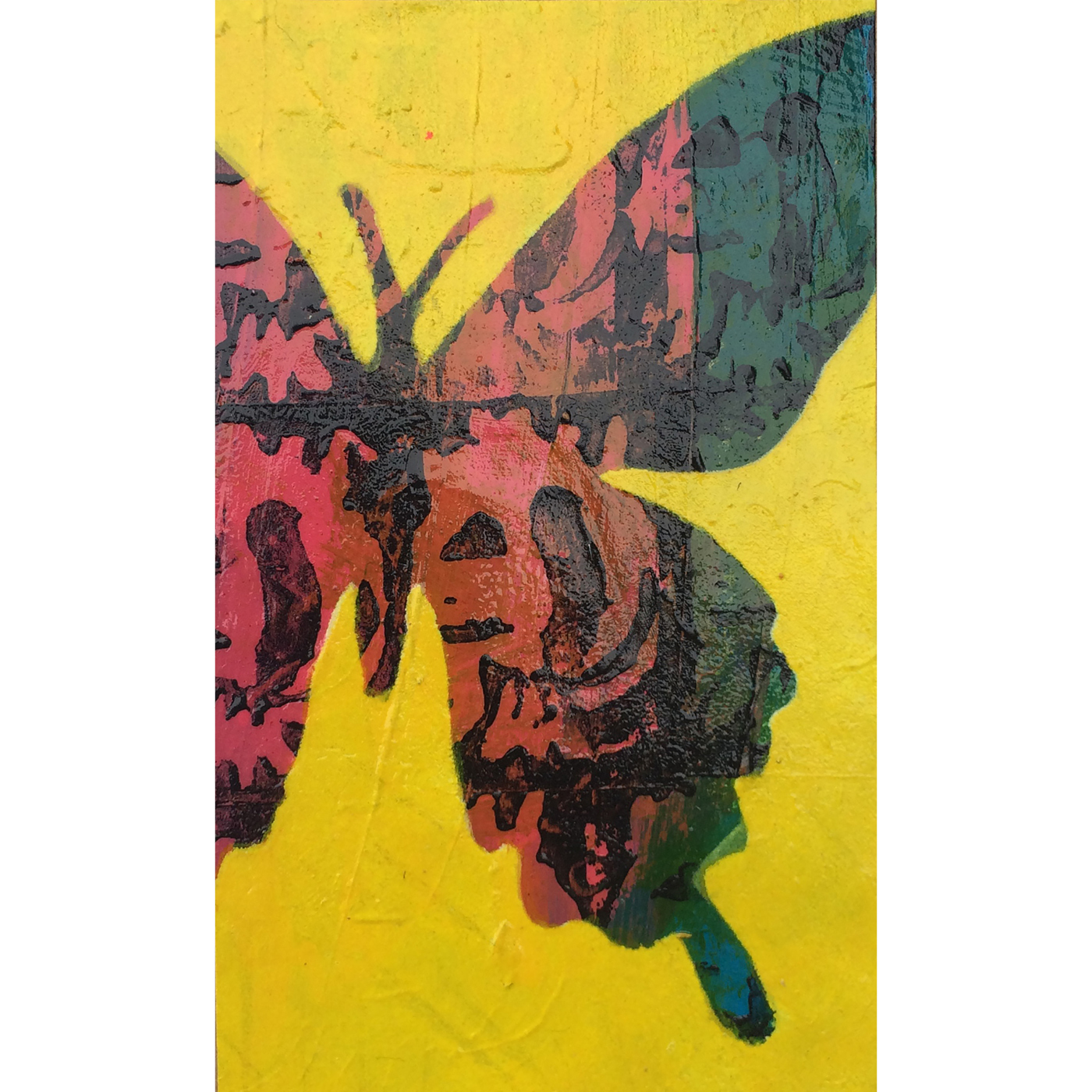 Croydonist: What's next for you this year?
Cordelia: As I am slowly starting to feel more confident sharing my work on social media I plan to create and launch a blog later this year and I'm always on the lookout for the right opportunity to exhibit my work, so a solo exhibition would be a more long term goal. But at the moment I'm focussing my efforts on the creative side of things, making new work and coming up with new ideas.
Thank you for chatting with us Cordelia – we can't wait to see your work in an exhibition setting.
Keep up to date with Cordelia's work on Instagram. 
All images courtesy of the artist. Portrait of Cordelia by Simon Peacock.
Posted by Julia