Coombe Road, which winds its way from Croydon's High Street, and meanders towards Addington with the tram route trundling along side, is most definitely the Road of Nature. On one side alone, there are not two but three green spaces to escape urban life, with Park Hill, Lloyd Park and Addington Hills all bordering on the north. Have you ventured to the south side though? For tucked between a Premier Inn with Beefeater to the west, and the rather grand Chateau restaurant to the east, lies the exquisite Coombe Wood.
'Surely it's just another wood?' I hear you mutter in unison. Think again folks. If you have never been, we'd describe Coombe Wood as Croydon's floral paradise – blooming marvellous (you see what we did there?) whatever the season. At this time of year, you'll enter to a riot of colour – snapdragons tussle for position, and sunflowers reach for the skies. There are a myriad of other brightly coloured blooms I'm afraid I can't name (my mother would be ashamed) growing in a patchwork of ornamental gardens, connected by winding paths, or seemingly secret archways cut into hedgerows. A game of hide and seek would be any kid's dream in this place, with rock gardens, broad walks and meadow areas to get lost in.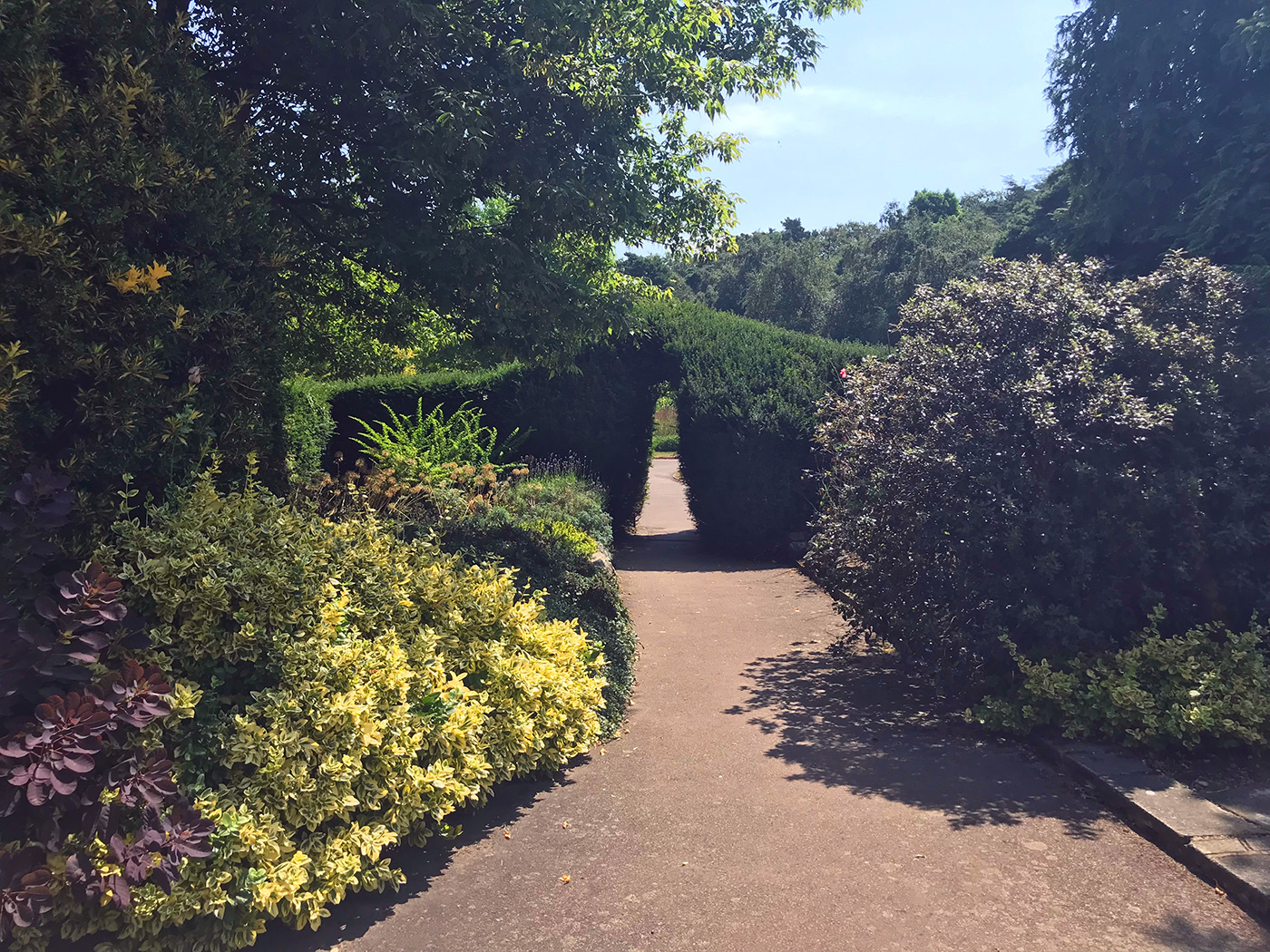 Wander further through the interlocking gardens, and you'll enter the woodland paths. Yes, yes, there is a wood! But this woodland is not like its neighbour Addington Hills. Less wild and more manicured, it has some non-indigenous species, bordered by rhododendrons and azaleas. There are benches in the perfect spots to take a break and well-considered walking routes up and down the hills. By less wild, I don't mean without wildlife – with bracken on the floor and bird boxes in the trees it's a good place to catch up on some ornithology (if that's your thing). Wherever you tread, you get the sense that it is very well tended (Indeed The Conservation Volunteers charity have a regional office based here in Pond Cottage) And yes there's a pond too.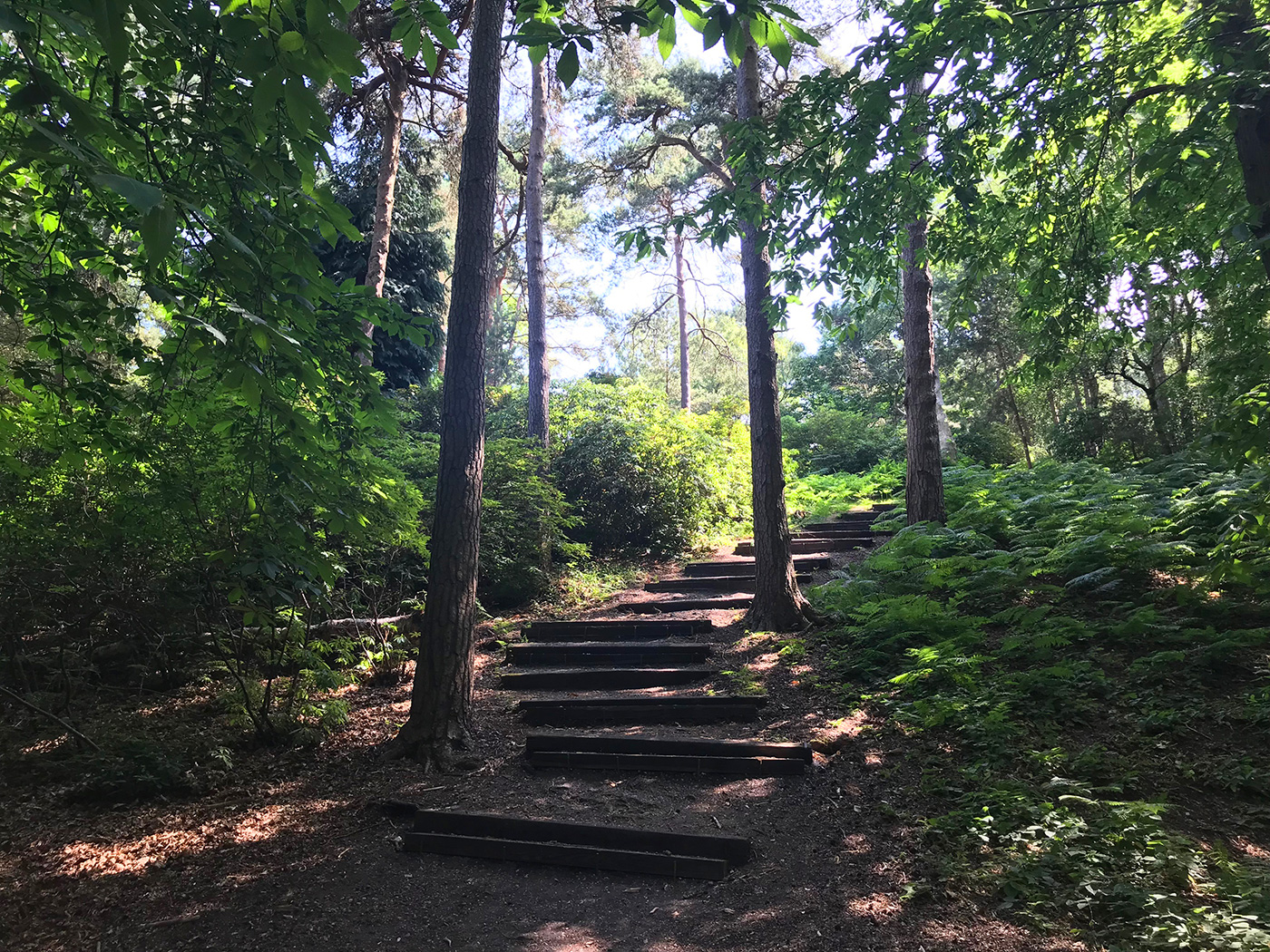 But all this immersion in picturesque nature is hungry work. Yes, I read your mind. Fear not, you don't need to leave the beauty of Coombe Wood for the Beefeater down the road, for in the middle of the gardens, you'll find the Coach House Café, housed in converted stables – a welcoming bistro that serves tasty breakfast, lunch, and main meal options, as well as afternoon tea 7 days a week, with the bonus of a courtyard area for those sunny days.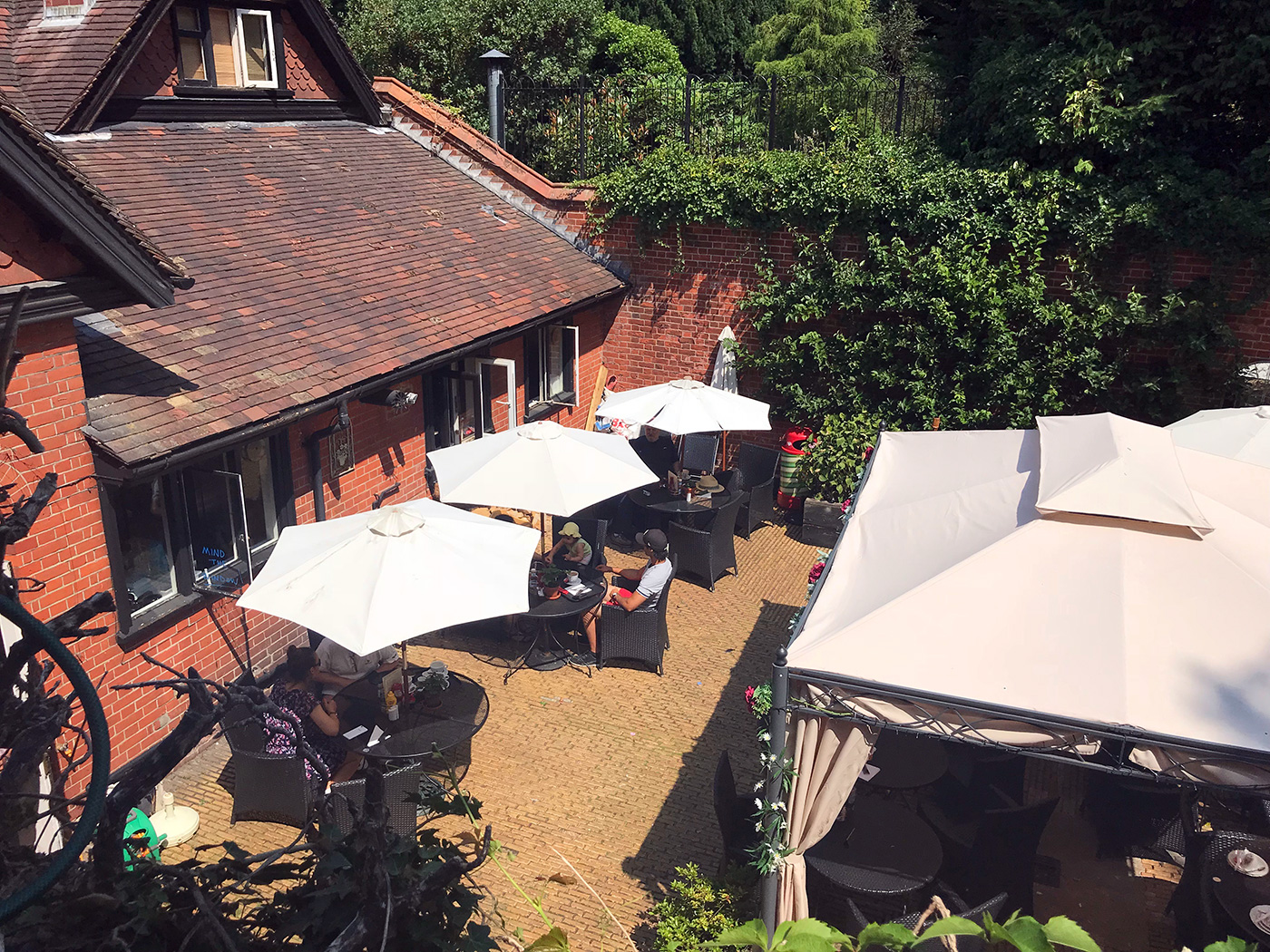 And I obviously can't leave you without a smattering of history, as Coombe Wood has now been open for Croydon's public to enjoy for 70 years. The gardens originally belonged to Coombe Wood House, which was built in 1898 for Victorian gent, Arthur Lloyd (Yes another Lloyd – brother to Frank Lloyd of Lloyd Park fame). The house became an annex to Croydon Hospital from the late 1930s to the 1960s, but it is now the Chateau restaurant. More here if you're intrigued.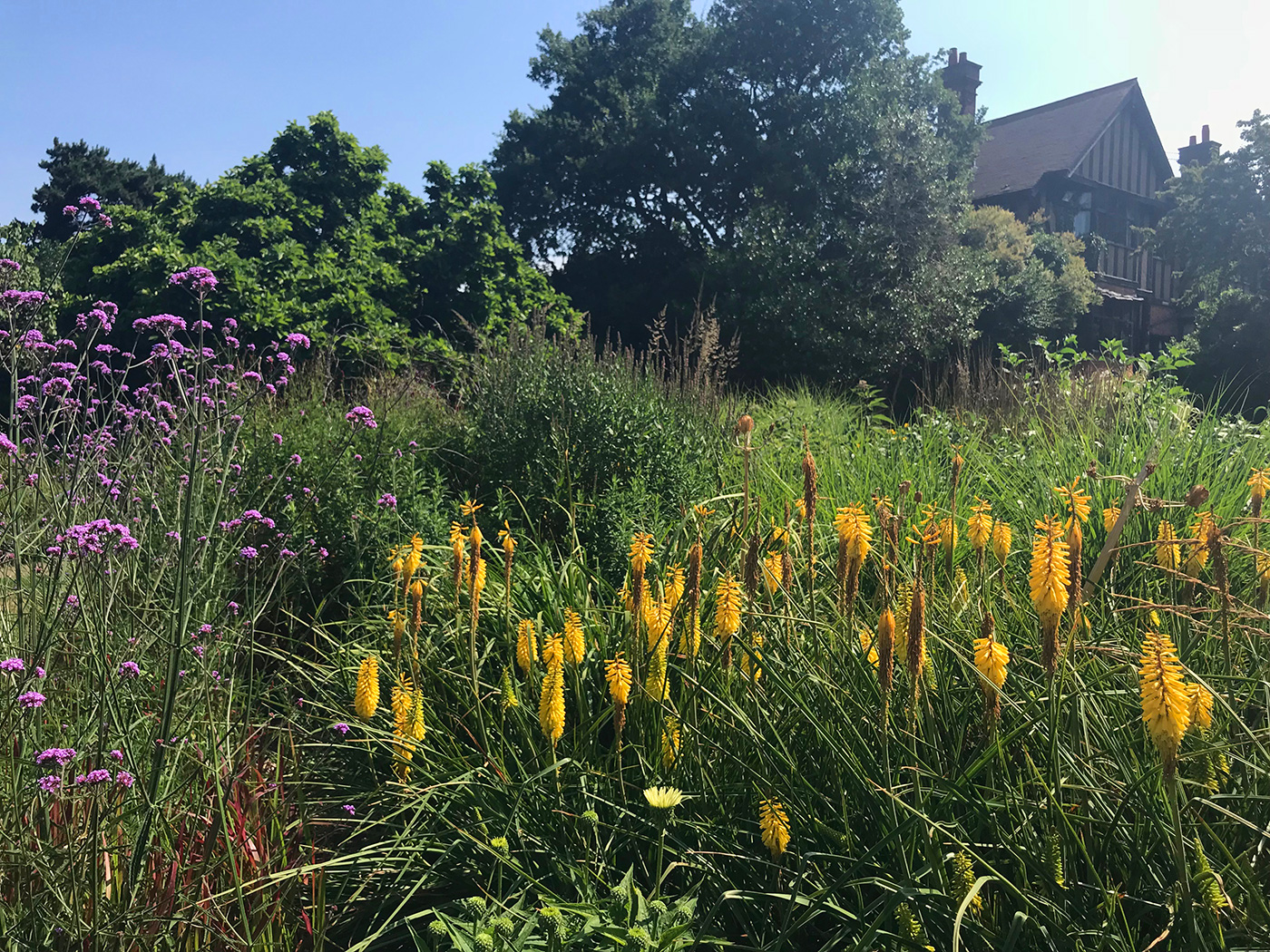 Coombe Wood is fantastically accessible with two tram stops within walking distance – Lloyd Park and Coombe Lane. There is also free parking on site. This car park tends to be busy, but there's more free parking just over the road on Oaks Road serving Addington Hills. Full details here. No dogs allowed I'm afraid.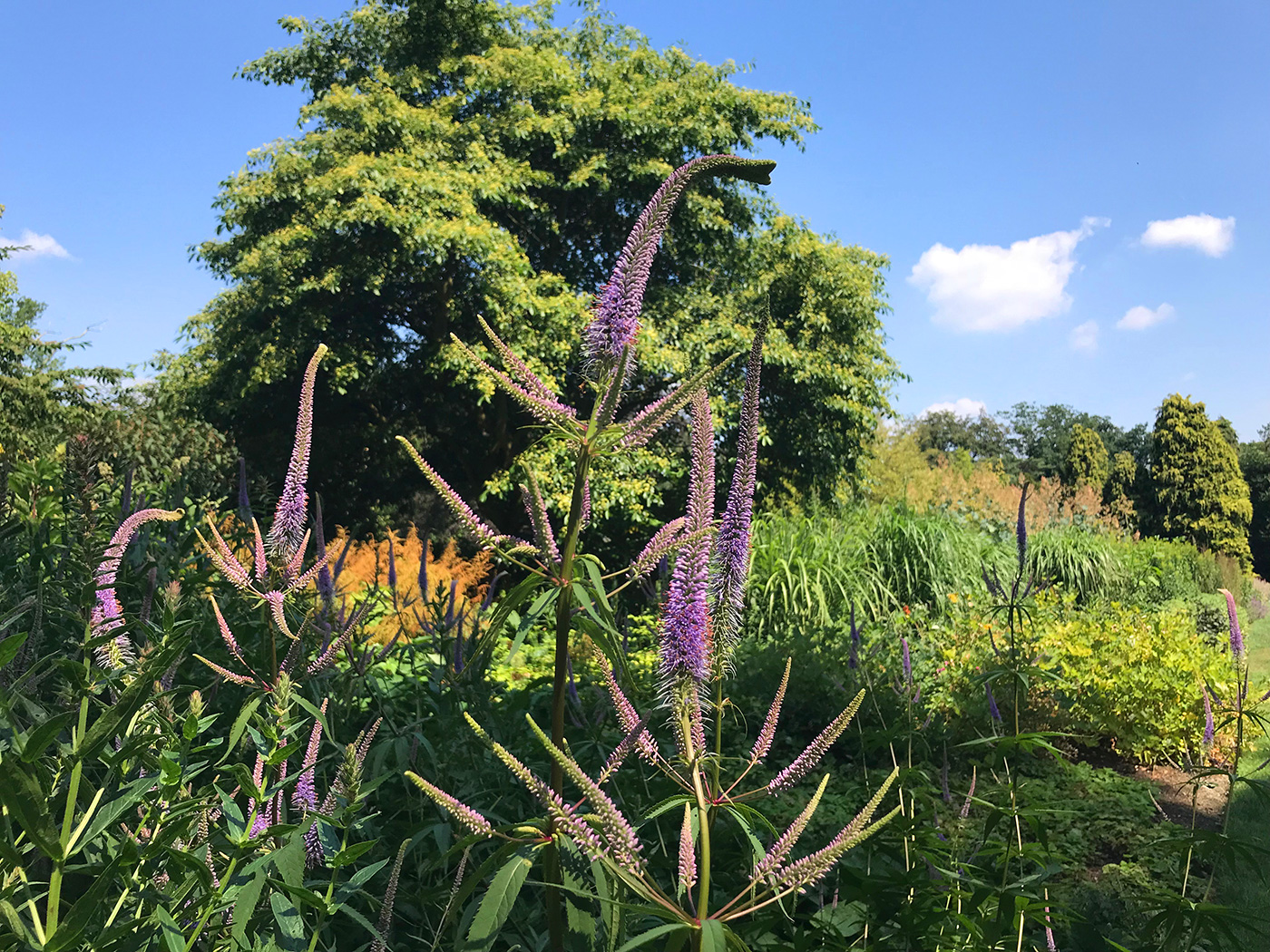 To plan your journey, set your map to Conduit Lane, Croydon CR0 5RQ
Posted by Julia