Early evening on a bright sunny Sunday in Croydon and we're at the borough's coolest new hot spot, The Lost Format Society, for a catch-up with two of the masterminds behind the project, Justin and Mark: both Croydonians putting their stamp on the ever changing face of Croydon.
The Lost Format Society is Croydon's very own rooftop cinema and bar – boasting views across our fair town atop a disused car park, a stone's throw from East Croydon Station.  Movies ranging from The Beach, and Labyrinth, to The Breakfast Club are accompanied with popcorn and mighty fine cocktails (click here for upcoming movie listings and special events).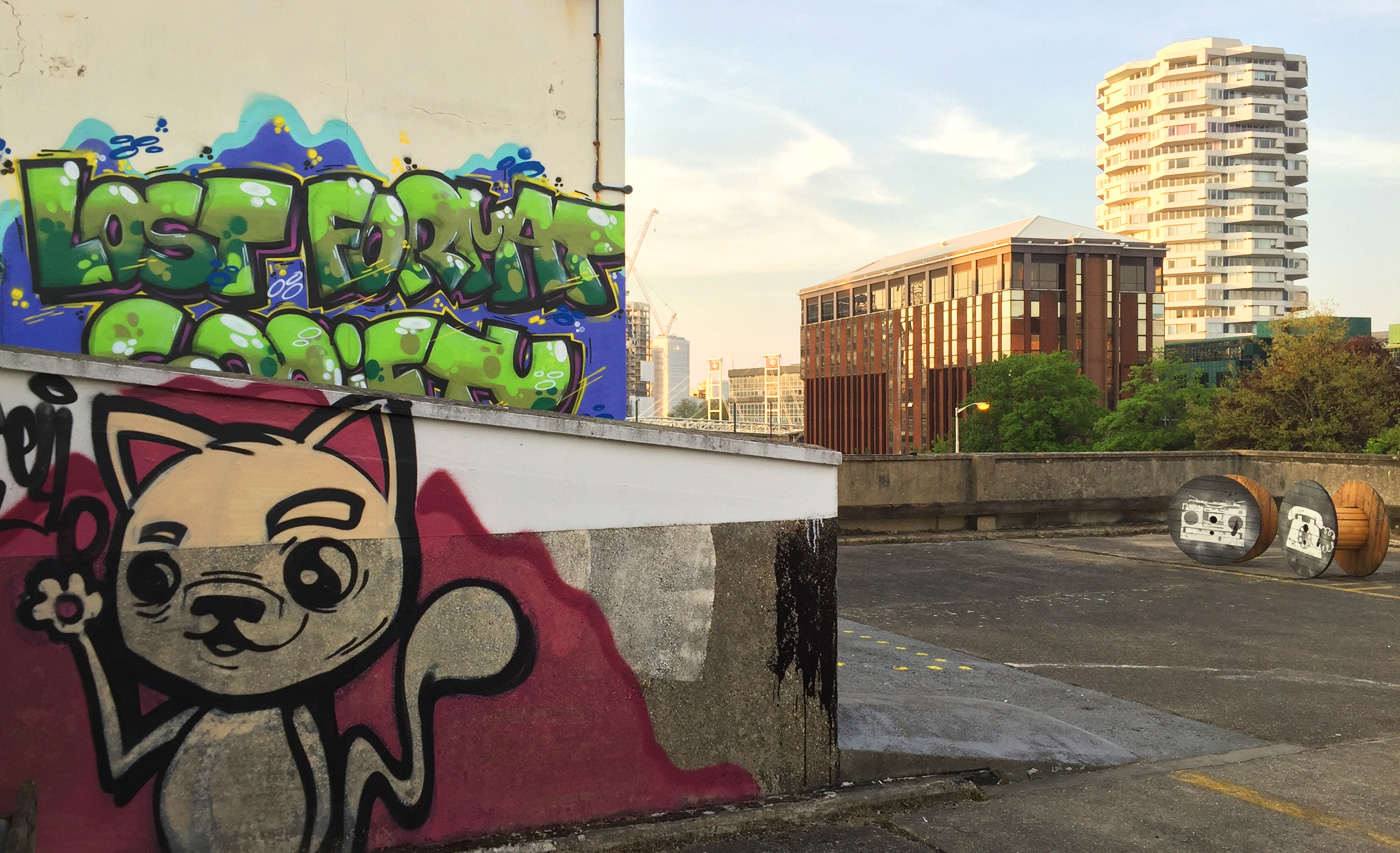 BUT that's not all this venue is about. Parties, yoga, food, cocktails, giant Jenga and local art – yes folks, keep reading…
The Lost Format Society is not to be confused as a piece of Shoreditch working its way into our seams though. This is a project with a community edge. Using local talent rather than commissioned street artists, the stairwell, floor and walls are covered in graffiti that plays homage to the past iconic formats (where the venue gets its name). You'll see Pacman, Mario Bros, Only Fools and Horses, as well as tributes to Star Wars, to name a few. There's also a rather smashing community allotment by Lend and Tend being developed that puts my gardening efforts to shame.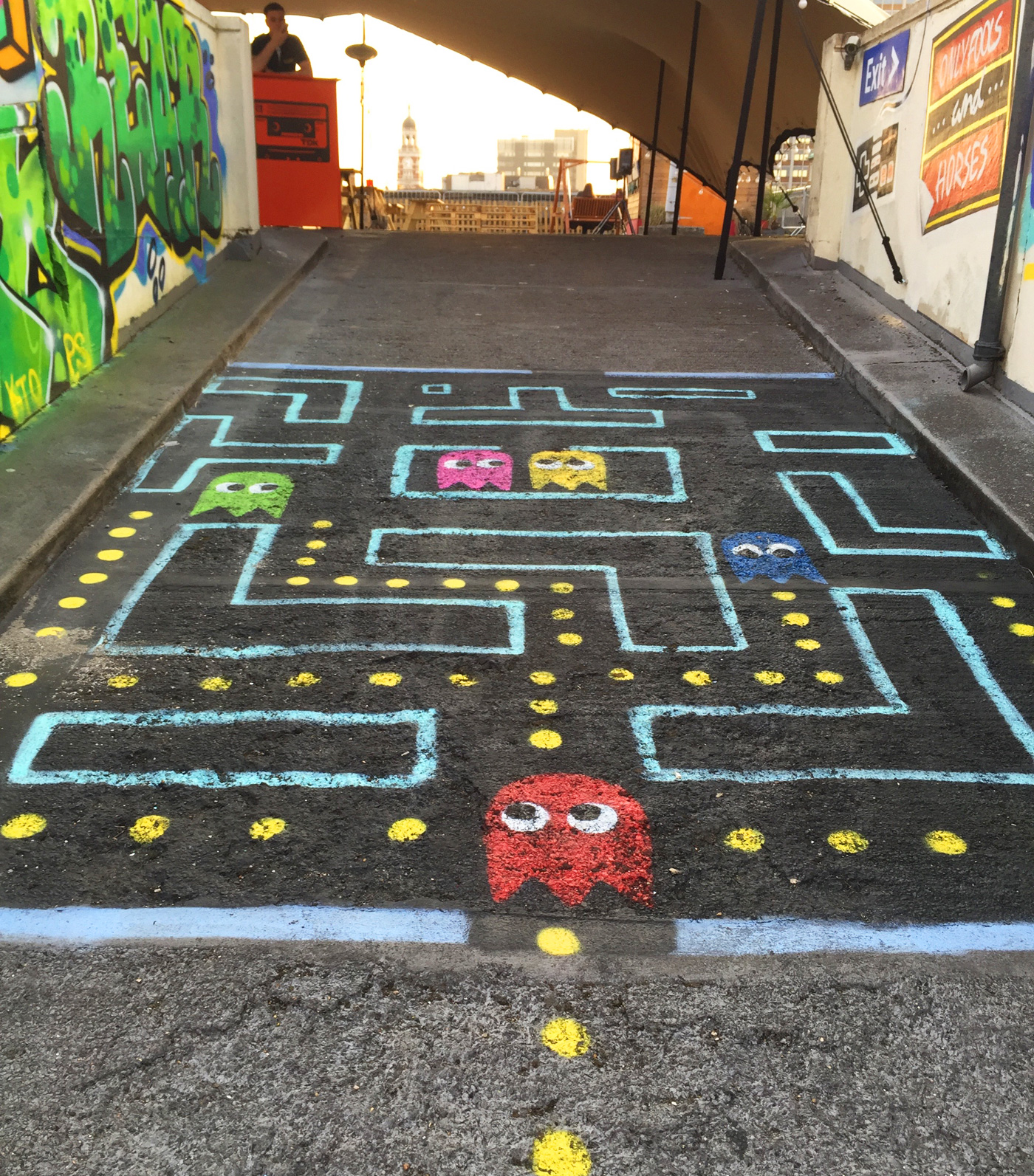 Food is by Juicy Kitchen, using herbs from the allotment project, and there's a bar offering cocktails (their strawberry mojitos rule) as well as the usual suspects of wine and beer with giant Jenga and ping pong tables to keep you entertained.
So even if you don't fancy a trip to the movies you can still enjoy the views and kick back with mates for a drink or two in the large bar area which is free entry. They also have monthly party nights, called 'Funk me, I'm Famous' throughout the season, with the last one attracting 400 people dancing the night away to smooth DJ sounds under the stars. Pretty awesome right?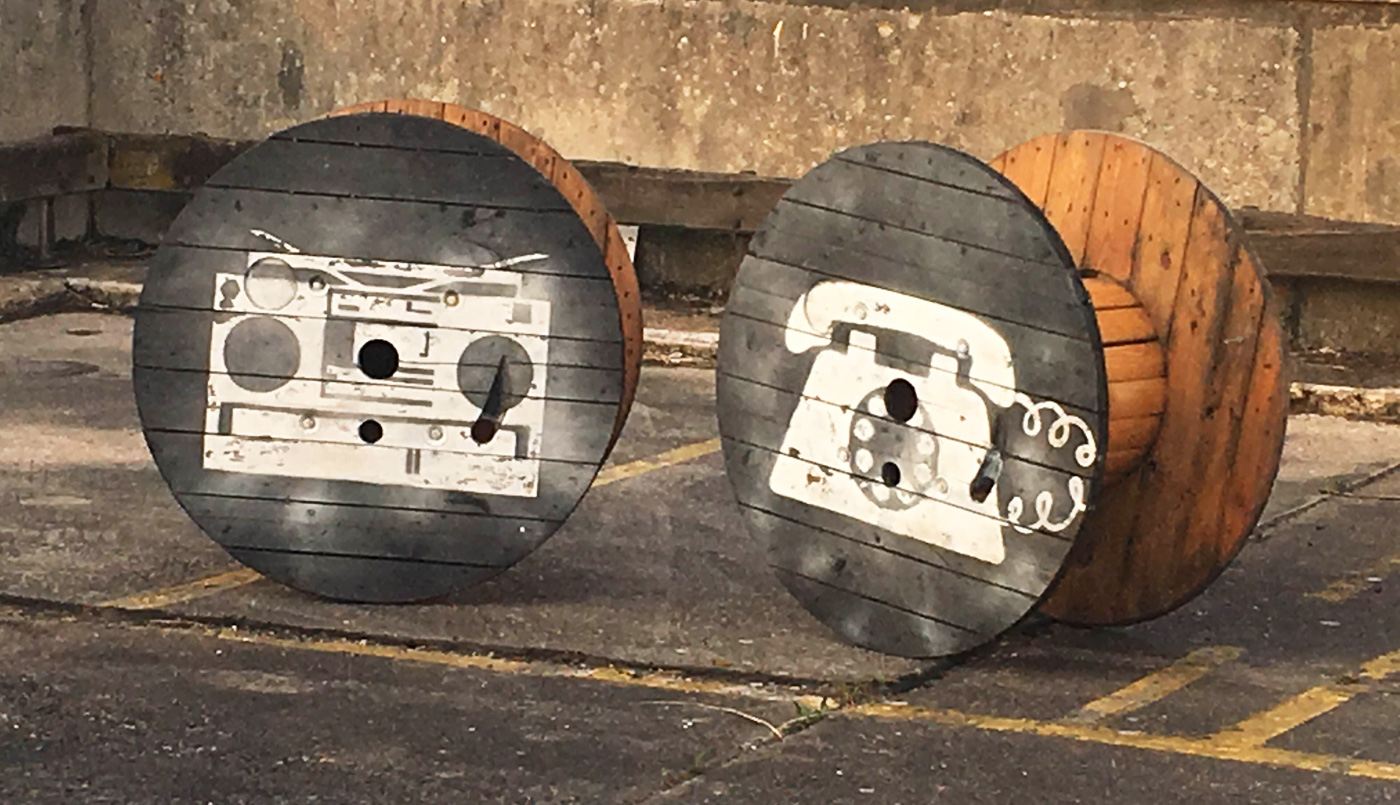 Last of all, but certainly not least, and again showcasing the crew's ability to bring something different to our doorsteps, Rooftop Yoga launches on Sunday 22nd of May by Yoga Edge, specialising in energising Hot Dynamic Yoga classes suitable for all fitness levels, which means that even I can do it.
All in all, The Lost Format Society brings a new and exciting nightlife option to our concrete shores. It's certainly going to be one of my regular haunts this summer. Must get better at ping pong!
The Lost Format Society Cinema & Bar can be found here:
Top Deck, Fairfield Halls NCP Car Park, Hazeldean Road, Croydon, CR0 5LA
Event listings here.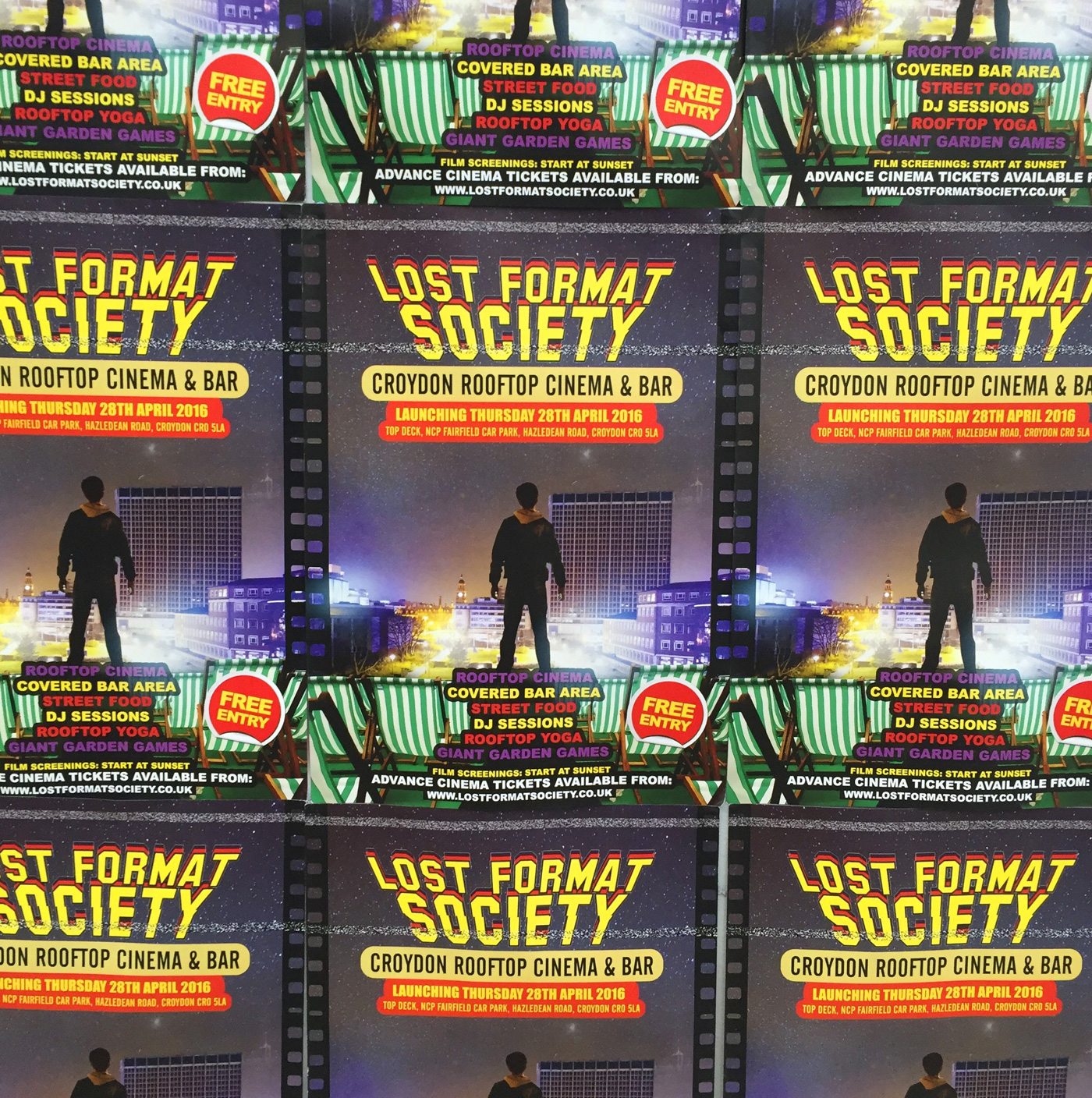 Posted by Angela