Looking for something a bit different for an evening out? Want to get creative, but don't usually get the chance? Fancy meeting a renowned London street artist? If that's a yes, yes and yes, then this might just be the event for you… as Doodleledo is coming to TMRW on Wednesday 22 May.  Doodle-what? I hear you ask. Well we caught up with the event founder Natalia Talkowska to find out more. Oh and did we mention the special guest? Street artist Nathan Bowen. You may have recently spotted Nathan's work on the old post office opposite East Croydon Station. Intrigued? Read on…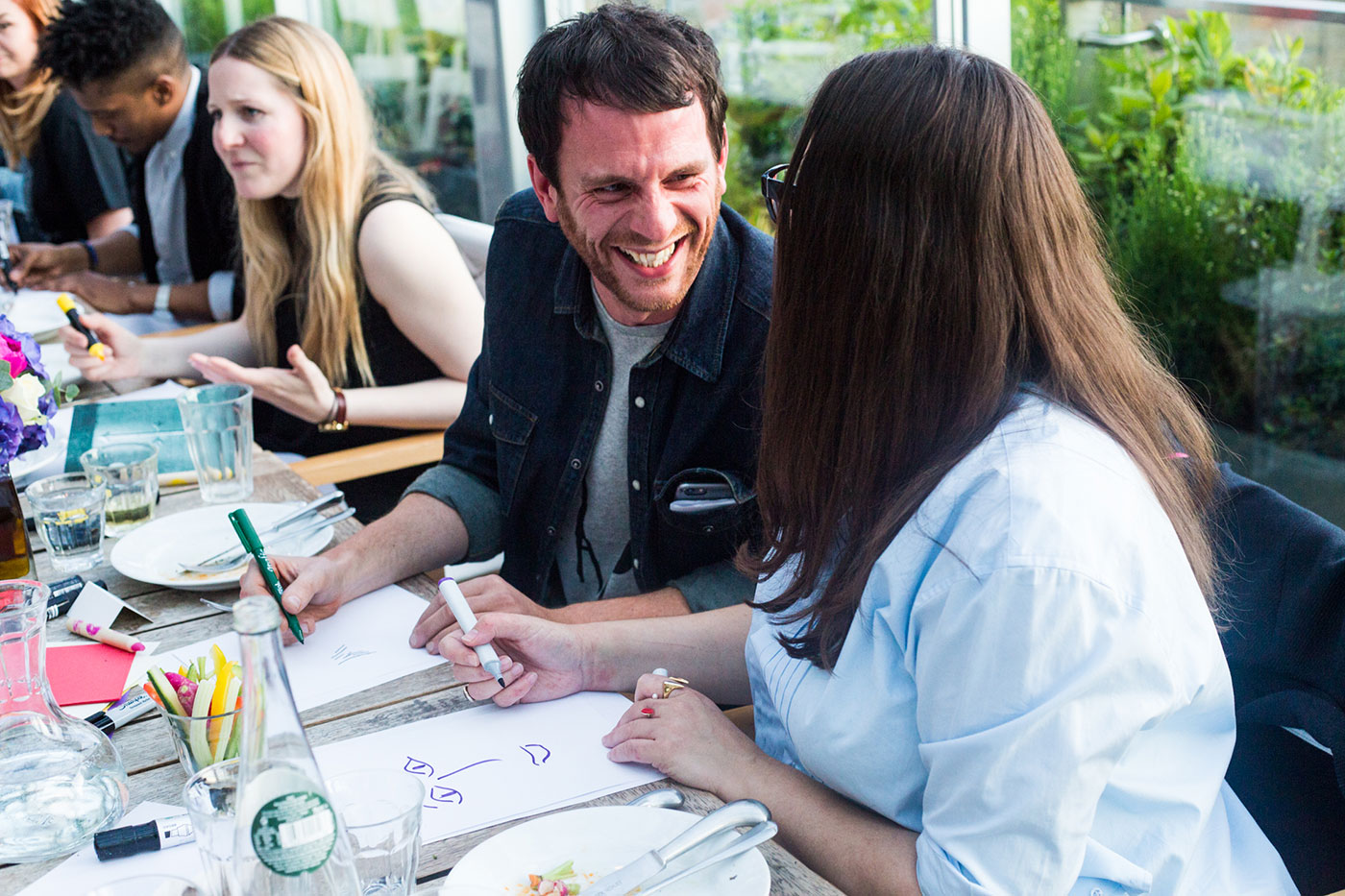 Croydonist: Can you sum up Doodleledo in a sentence for our readers?
Natalia: Experiential events for anyone that says 'I can't draw' and wants to unleash their creativity.
Croydonist: Top three reasons we should grab a ticket?
Natalia: Awesome people around the table at a stunning working space in Croydon.
Fun and interactive drawing games that will surprise you.
Renowned street and urban artist Nathan Bowen as special guest.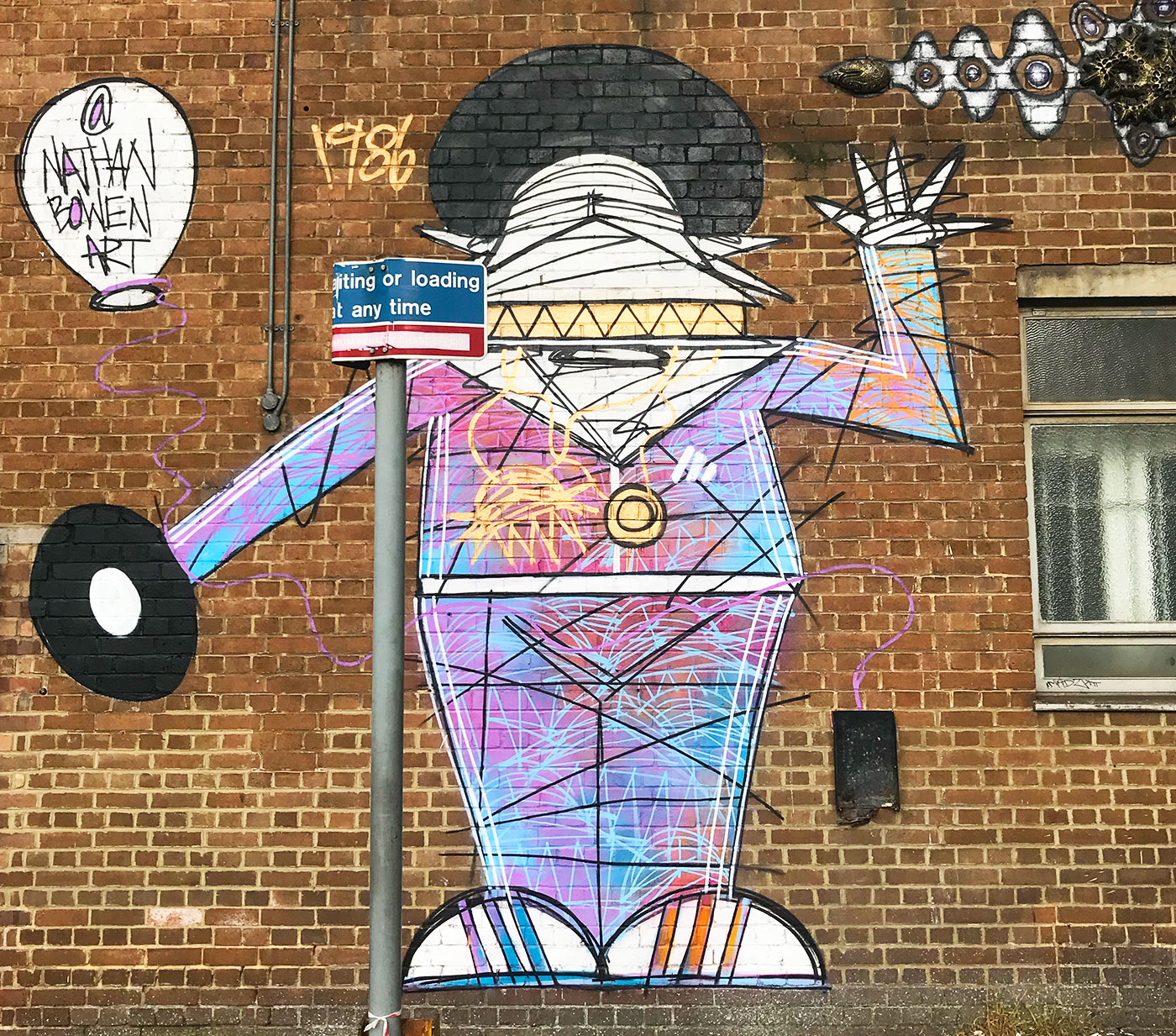 Croydonist: What's the format of the evening?
Natalia: 6:30pm nibbles, mingle, drinks, 7-8:15pm Doodleledo experience, 8:15 – 8:30pm mingle, goodbye.
Croydonist: How long has Doodleledo been running and where has it taken place?
Natalia: Since 2014, and it has been experienced in over 20 cities across the globe: NYC, Berlin, Toronto, Melbourne, Nairobi and more.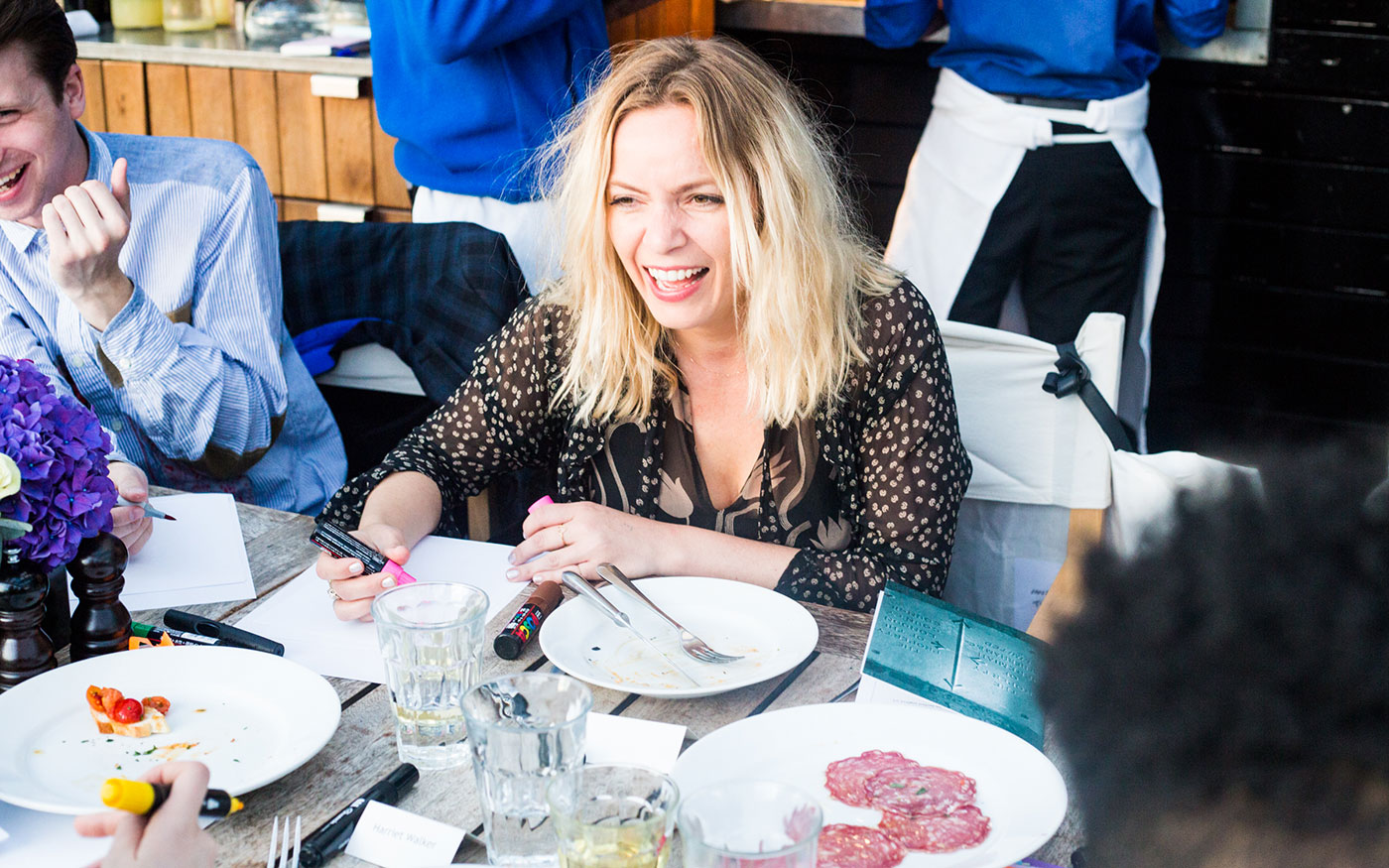 Croydonist: Tell us a bit about you and your agency?
Natalia: I'm an international speaker and the founder of creative agency Natalka Design based in London, and  Doodleledo – experiential events for anyone who says 'I can't draw.' We're leading visual storytellers who have helped many high-profile clients including the British Government and British Royal Family, numerous Blue Chip companies, and some of the biggest names in the tech industry bring their stories to life. I'm a five-time TEDx speaker, I'm passionate about creative ways to connect people, and help them solve problems through visual communication and more human approach.
I also run two podcasts:  Drawpod – drawing on the radio and  #resisttheusual – asking unscripted questions to entrepreneurs.
Croydonist: Do you have a different guest artist at each event, and who have you had in the past?
Natalia: Each event is unique and one of a kind. Sometimes we invite special guests like artists, other times we do collaborations with brands. For example in June we'll be running Doodleledo with Earl of East who pour their own candles. It will be a multi sensory experience in collaboration with them. We had Mr Doodle (artist) at Doodleledo, check it out below!
Croydonist: Tell us a bit more about Nathan Bowen?
Natalia: If you don't know his artwork, where have you been?? Nathan is a renowned London guerilla street artist whose work you've definitely seen or will recognise. He actively works as an art vigilante, searching for dull, lifeless spaces around London, also describing himself as the 'Artistic Gangster', Nathan has a lawless approach to street art. By openly using his imagination he transforms these old walls, creating new and inspiring works of art. His style is unique, fast, dynamic and unpredictable, his signature characters known as 'The Demons' invade building site hoardings all over London, using the streets as his own gallery. Nathan is coming to Doodleledo as our Special Guest so expect the unexpected from the evening!
Croydonist: What's your link to Croydon and TMRW?
We ran Doodleledo at the amazing TY cafes in London few times in the past when the amazing Darren Elliott was running it with Ruth. Since Darren joined TMRW, we knew we wanted to bring the art and fun to Croydon and his space, so it was a no brainer collaboration 🙂
Big thanks to Natalia for giving us the lowdown on Doodleledo. Get your markers ready folks (well actually all art materials are supplied, as well as some nibbles and drinks). Doodleledo takes place at TMRW on Wednesday, 22 May and starts at 6.30pm – grab your tickets here.
Images courtesy of Doodleledo and TMRW, except the header image and the Nathan Bowen artwork photo (by the Croydonist).
Posted by Julia