This year Croydon Heritage Festival celebrates its fifth birthday with the theme of evolution.
Some might say Croydon lives to evolve, as it's always been rather good at it – from the times of Henry VIII and John Whitgift to the birthplace of punk and dubstep, it's certainly a place with many stories to tell and sights to see. With 60s space-age architecture scraping our skies, international street artists painting our town red, blue and green, and hollywood film crews round the next corner, it's a fantastic place to explore. Perfect for a cultural trail some might say!
The heritage festival, which takes place in the last week of June, has invited us to organise a walking tour on Saturday 24 June to showcase the evolving culture of the Cronx. In the programme it's billed as an instagrammers tour – taking photos en route will of course be encouraged, but instagrammimg is by no means compulsory. So walkers are welcomed whether tweeters, facebookers, instagrammers, snapchatters or indeed all or none of the above.
If you like a bit of musical history, hollywood glamour, street art, space or random facts to take to the pub, then this is the walking tour for you.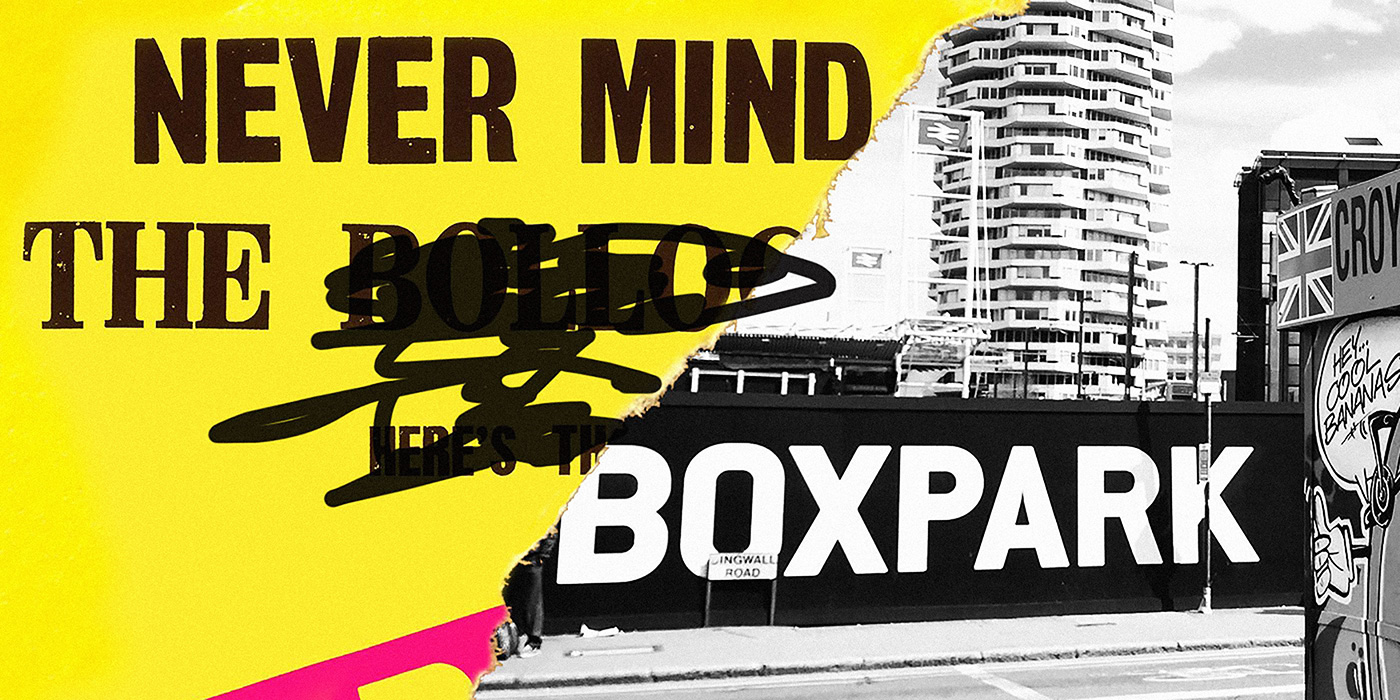 Our trail is about two miles long and the tour will last about an hour and a half (depending on how much we chat, or how good or bad the weather is!). We will start at the iconic 50 Pence Building (Aka No.1 Croydon) and finish in wonderful Wandle Park. The event is named 'Never mind the Boxpark' as a nod to the mash of sixties and current culture we'll be referencing. As well as a bit of quirky history we'll be looking at our current Croydon of street art and galleries, grime and hip-hop, pop-up architecture and urban regeneration. Places are limited (due to our shyness and abilities to crowd control) so book your place here folks.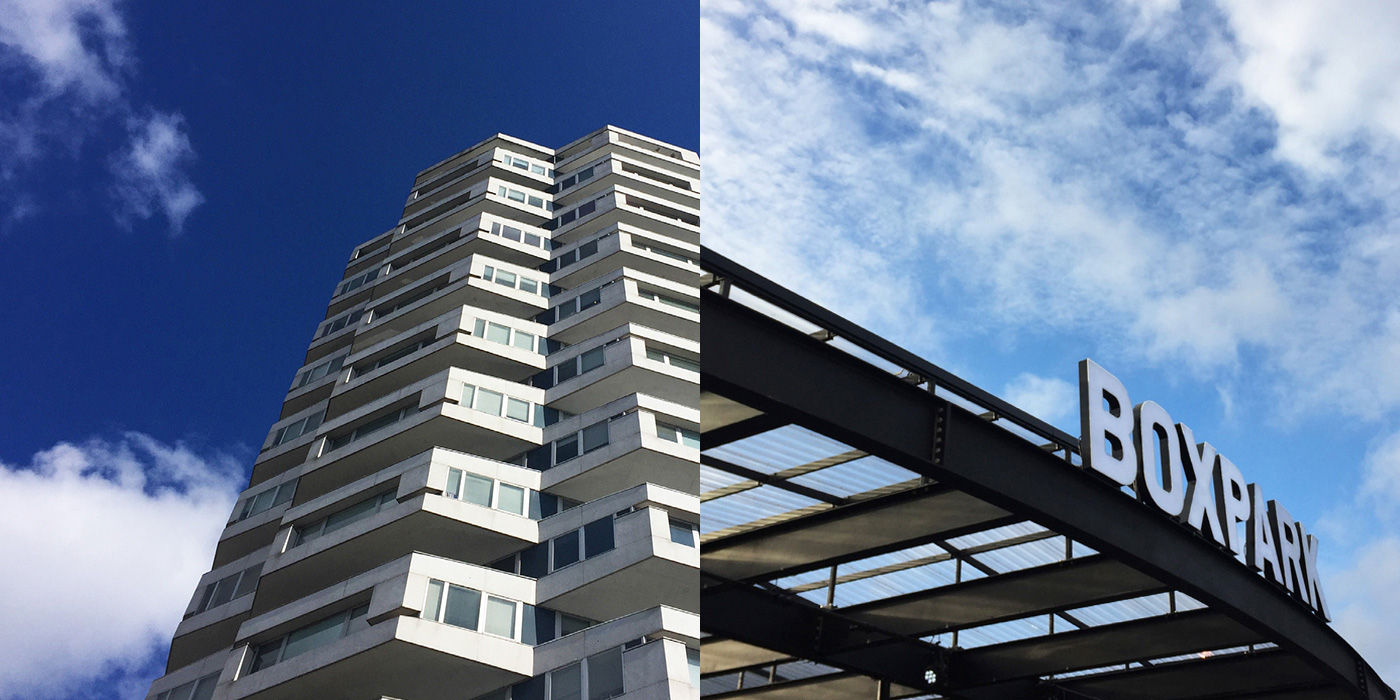 Also be sure to check out the full Heritage festival programme as there is truly something for everyone.
Our top five picks to whet your appetite are:
Amy Johnson: Last flight out – Jenny Lockyer's one woman theatre show
If you missed Jenny's play which premiered at the Croydonites Festival earlier this year make sure you bag a ticket now. A touching, insightful and witty play about Croydon's famous female aviator Amy Johnson who made many record-breaking flights from Croydon Airport, it's guaranteed Jenny will have you spellbound.
Saturday 24 and Sunday 25 June at The Spread Eagle Theatre – book here.
Whitgift Almshouses tours
If you have never been inside the Almshouses, that we are all so used to walking past going about our daily business in the central of Croydon, we urge you to book onto one of these tours. It's like having a mini Hampton Court Palace hidden in plain sight in the centre of Croydon, and you'll hear some fascinating stories of John Whitgift who commissioned this building in the late 1500s.
Saturday 24 June – book here.
Outskirts: Living on the Edge of the Greenbelt – talk by author John Grindrod
John Grindrod, of Concretopia fame, is back on his home turf (excuse the pun) to talk about his new book on the development of the green belt, garden cities and parks, plus his experience of growing up in New Addington – 'the last road in London'.
Saturday 24 June at Whitgift School – book here.
Edge City Croydon walking tours – with the National Trust
Back for a second year the National Trust will be exploring our post-war townscape and contemporary heritage. If it's along the same lines as last year you'll get some fab views of Croydon from the top floors of AMP House where the tours start.
Sunday 25 June from AMP House – book here.
Croydon's Evolution
This is billed as a lively discussion about Croydon past and present from Roman saffron farms to the vision for the future. With representatives from the National Trust, and the British Museum as well as the Council and other Croydon organisations, we're expecting a cultural Question Time Croydon style that David Dimbleby would be proud of. We have our tickets booked already for this one.
Monday 26 June at Whitgift School – book here.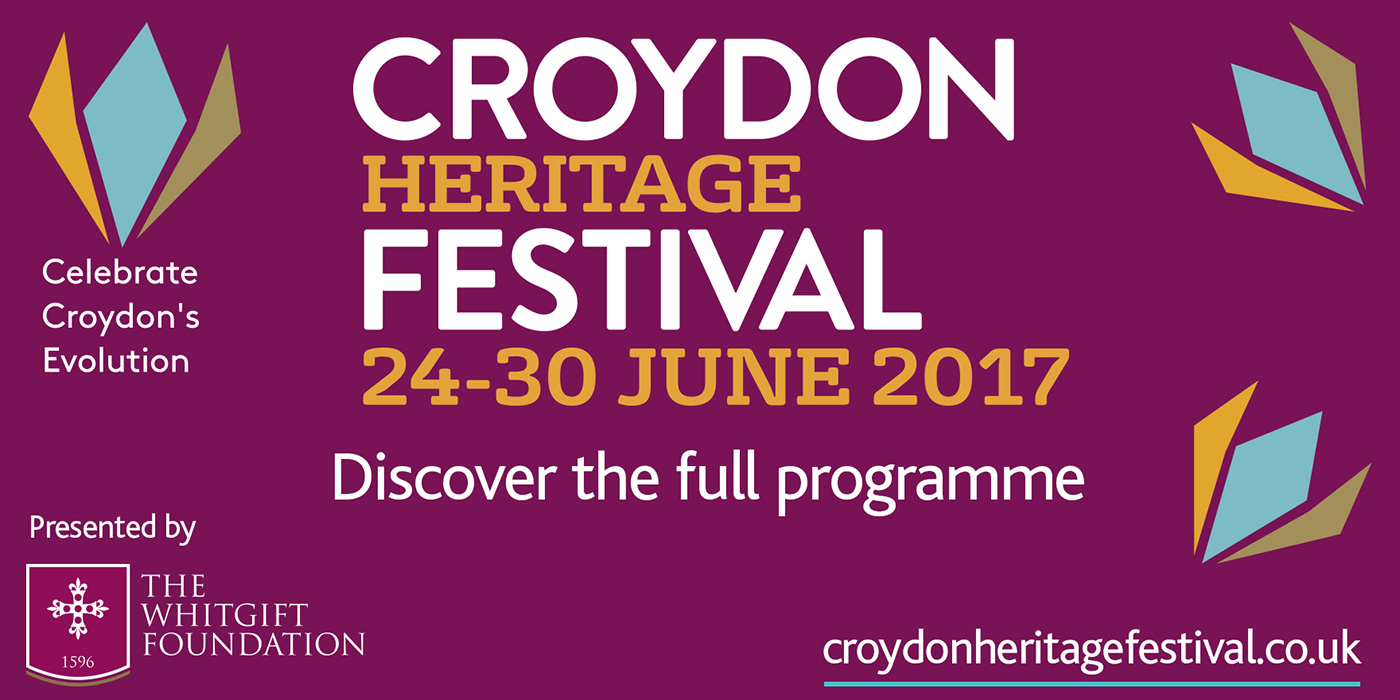 And of course our Never Mind the Boxpark tour is on Saturday 24 June from 4pm starting at No. 1 Croydon. Tickets here, oh and don't forget your camera.
Posted by Julia