We have long been fans of the fantastic Mr Fox on Surrey Street with their exquisite cocktails and the best veggie burgers in town (in my opinion anyway).
Therefore I had been eagerly anticipating the opening of their sister restaurant Fern which is located just a stone's throw from East Croydon Station.
It's the perfect location if you're meeting out-of-towners, so I booked a table last week to catch up with three friends who live scattered over the South East (well ok, not quite – Peckham, Bethnal Green and Hove).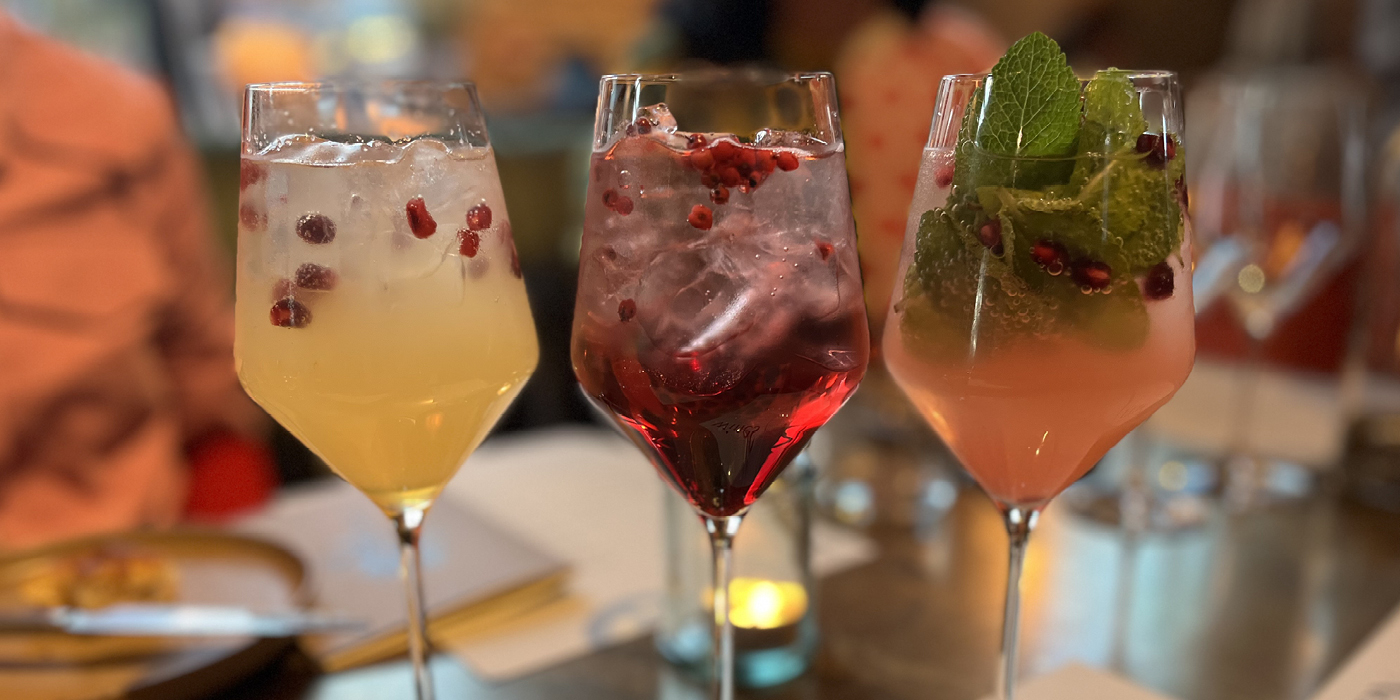 Hove and I met Peckham and Bethnal Green at the restaurant, and we started with some of their homemade focaccia with yummy caramelised onion butter, whilst we perused the cocktail menu. Three of us ordered Spritzes – me, the Hugo Spritz (a mix of elderflower gin, mint, lime and bubble), Peckham, the Passionfruit Spritz (can you guess?), Hove, the Seedlip Spritz (the non-alcoholic version, with passionfruit, lime and ginger), and Bethnal Green (who likes to be different) the Jasmine highball (a gin with Jasmine, Lychee, Lime and Soda). Our Spritzes were definitely the pretty choices, and felt like a summery start to our evening catching up.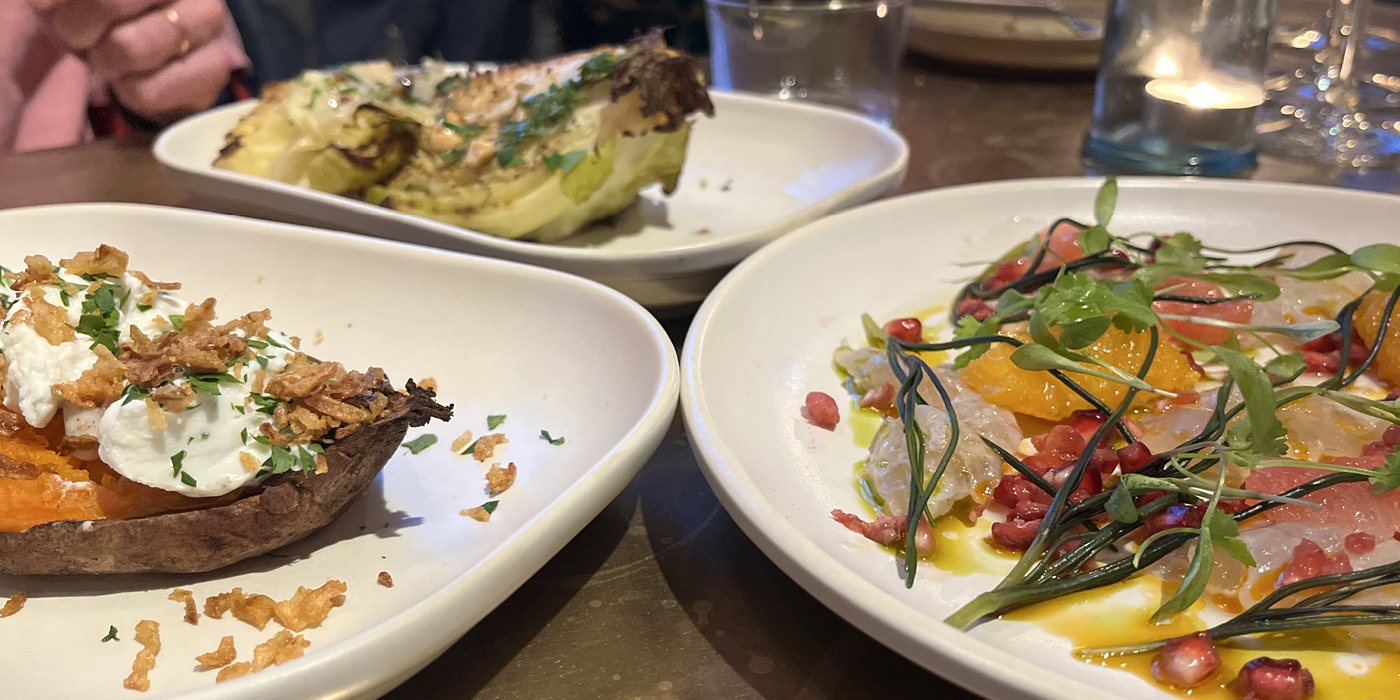 The main menu is tapas in style without being exclusively Spanish, and is divided into Plants, Sea and Land. Peckham, Bethnal Green and Hove accommodated my pescetarianism, so we decided to order all the dishes in the Plants and threw in the Sea Bream Ceviche from Sea, just to cast our net wider than vegetarian cuisine.
What ensued was a fine feast, leisurely consumed, and accompanied by a Sauvignon Blanc (for the drinkers amongst us). The food was gradually delivered from the kitchen as the dishes were ready, which made for a relaxing and chilled evening.
I enjoyed all the dishes served but we each had our highlights.
Hove: I was impressed with the Grilled Hispi Cabbage (with roasted garlic oil, toasted hazelnut and parsley). It's not often I get excited about cabbage, but this lovely dish paired perfectly charred cabbage with a tangy dressing. Scrumptious!
Peckham: The Sweet Potato Gnocchi (with wild mushrooms and pumpkin purée) was my favourite. It was rich and full of flavour. Just delicious.
Bethnal Green: The Crown Prince Squash for me! With gremolata and sticky onions it was meaty, barbequey and tasty!
(Ok, Bethnal Green, I'll let you try some Land dishes next time).
And as for me, I have to agree with Peckham that the Gnocchi was mighty fine, but I also found the Orange Braised Carrots moreish, and the Rainbow Carrot, Mooli & Radish Salad a refreshing and light dish to balance some of the richer offerings on the menu such as the Baked Sweet Potato with crispy onions, feta and truffle aioli.
Hove dashed off to get her train back to the coast before dessert, but full as we were, Bethnal Green and I sampled two of the desserts on the menu – the Basque Vanilla Cheesecake (with blueberry, maple, and caramelised white chocolate), and the rum and brown sugar baked pineapple (with spiced anglaise, coconut, and meringue). The latter gave off a holiday vibe, and had me imagining beaches and palm trees and warmer climes. A lovely finish to the evening.
The Fern staff were very friendly and attentive. The only minus was that they had run out of olives when we arrived. But I'll put this down to them being very busy, and everyone orders olives to start, right? (I have an olive addiction by the way…)
That won't deter me from returning soon for another fine feast.
---
Find Fern at 100a George Street, CR0 1GP, and follow them on Instagram and Facebook.
Images by the Croydonist.
Posted by Julia