For a good while now Surrey Street and its environs has been one of our main areas of choice to spend an evening out with friends. From having the creative space of Matthews Yard and the hidden secret garden of the historic Dog & Bull, to the excellent beer selection in Art & Craft all within a few steps of each other, we didn't think the Market area could get any better. That is until last December when along came Mr Fox.
Describing themselves as a cocktail pub, this new nightlife spot has taken Croydon by storm. In less than a year of trading they have won the night time economy award and have become a firm favourite with Croydonians and South Londoners alike.
Their name is derived from the Roald Dahl novel Fantastic Mr Fox, and it's a rather fitting one as the pub emulates the elements of play, cleverness and attention to detail of the children's story.
Its cosy dark wood and discreetly lit interior is perfect to sample one (or erm three) of their exquisite cocktails. A Lycheasy for me please (Lychee Liqueur, Lychee, Rhubarb Bitters and Prosecco). Oh or perhaps a Karamel Star (Salted Karamel Vodka, Passion Fruit, Pineapple and Popcorn). It's tricky to make up your mind with more than a dozen quirky recipes to choose from. And don't worry, if you're not a cocktail lover, the bar is very well stocked with other tipples of both the hard and soft variety.
The main focus of food at Mr Fox is its excellent burger menu. Being vegetarian ourselves, we've been looking for a replacement for top veggie burger on the block since the Brgr&Beer boys left Matthews Yard. Well, we have definitely found one on the menu here as Mr Fox' Beyond Meat burger is simply to die for (without anything actually dying!). Listed as a Plant Based Burger, with Smashed Avocado, Vegan Cheddar, Lettuce, Veganaise, and Hot Sauce, if you are a veggie (or a vegan) who used to like the taste of meat this is definitely the burger for you. It was so juicy we actually had to check with the chef that they hadn't served us with a meat version by mistake. He did tell us the secret ingredients, but mum's the word on that one. Friends tell us the other burgers are equally as mouthwatering, from a Classic or a Jose (adding in Chorizo) to a Pluckin Good (Buttermilk Fried Chicken) or a Super Mario (with Parma Ham), the range of nine burgers are top notch. Did I say they are all accompanied by yummy rosemary fries too?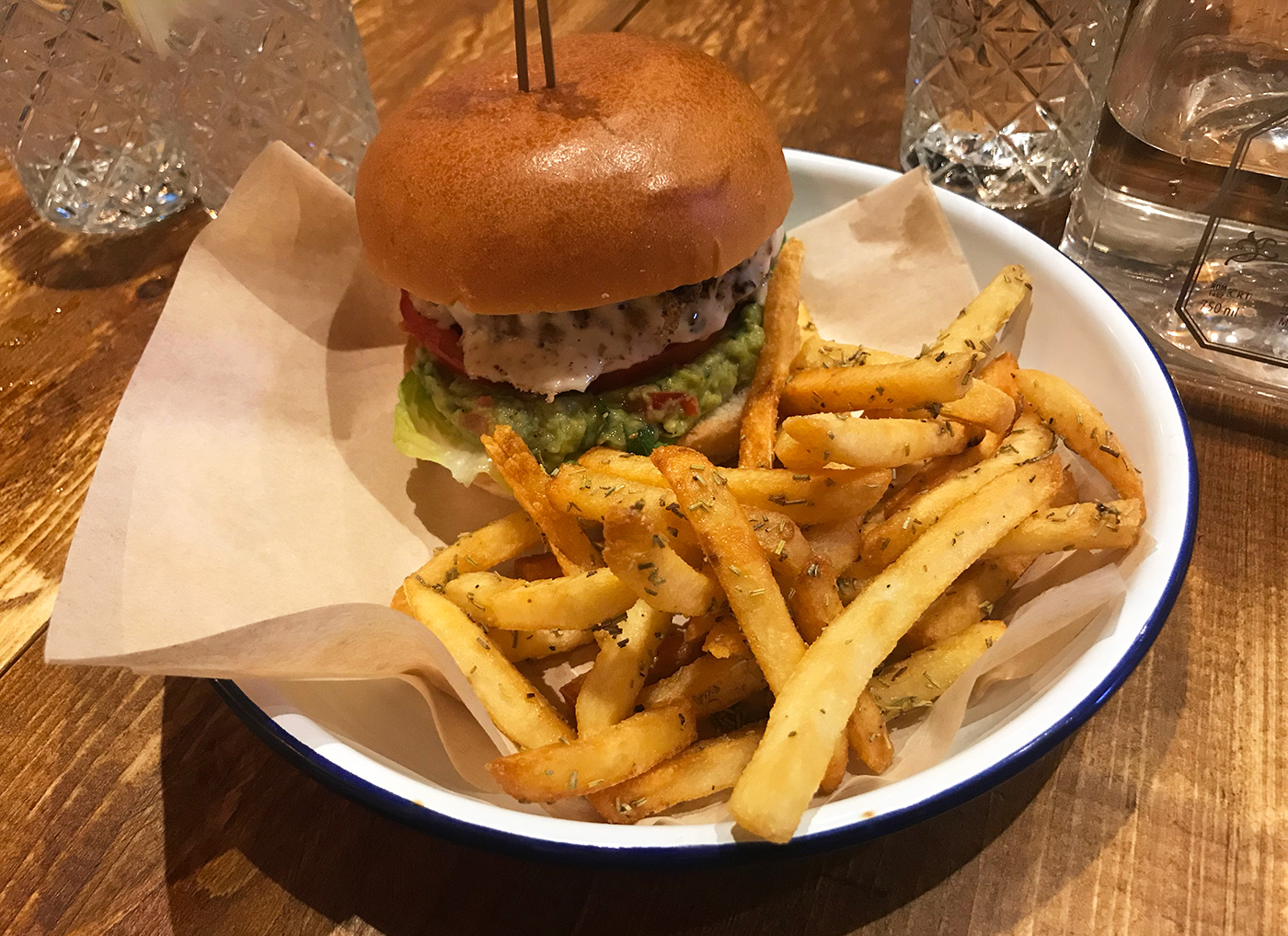 We'll also be heading back one sunday afternoon from late November as they are introducing Roasts. If their veggie roast is only half as good as their Beyond Meat burger I'll be happy.
If a 'fantastic' food and drink menu with a friendly ambience isn't enough they also host a variety of entertainment throughout the week from quiz bingo on a wednesday evening, to Shuffleboard which is free to play Sunday to Thursday. You can read the rules here if you haven't already tried it.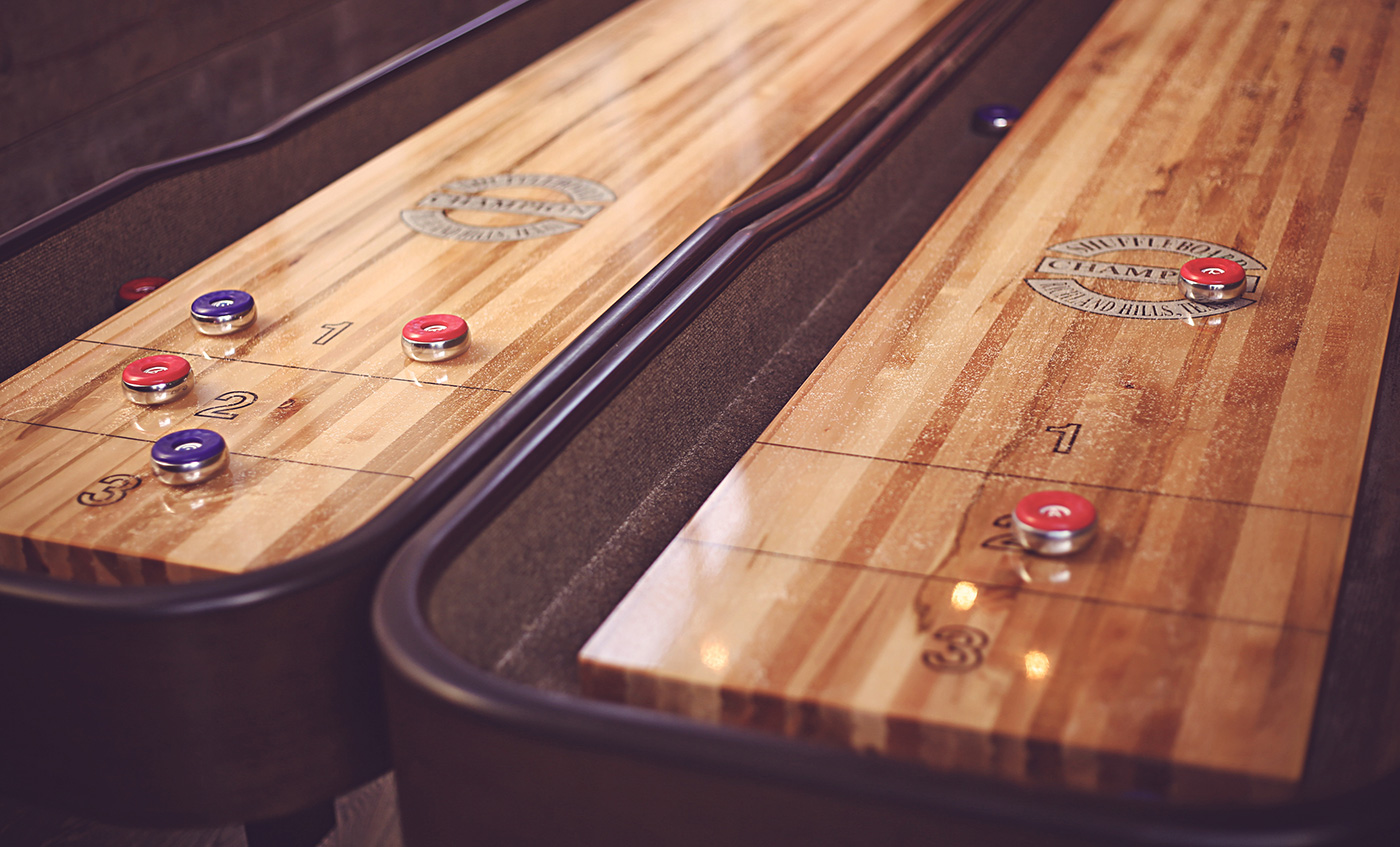 You'll find Mr Fox at 34 Surrey Street, Croydon, CR0 1RJ (and we recommend you do).
Header image by Photo by Ray Hennessy, photos 1 and 4 courtesy of Mr Fox, photos 2 and 3 by the Croydonist.
Posted by Julia