Last month I met architecture photographer Keith van Loen through the Peckham-based (but currently online) monthly creative meet-up, Rye Here Rye Now. We got chatting and it turns out Keith is a fellow fan of Croydon's modernist architecture. So he featured some of our skyline in his 'Abstracting Modernism' exhibition at the Barbican last year. And it wasn't only the usual suspects, one red-fronted building I would never have considered, but will now look at very differently. I needed to hear more.
Croydonist: First of all, Croydon native or convert, and what area do you call home?
Keith: I live close to Peckham, so not that far from Croydon. My odd association is that I had a job with Canon for many years and would attend the training centre at Waddon, I often passed through Croydon and love the underpass with its green tiles.
Croydonist: How did you become an architectural photographer?
Keith: I come from an engineering background. When I became a professional photographer in 2000 I was doing portraits, mostly for magazines. Then in 2009/10 with the global economic crash I took a year out and backpacked around the world. It was completely life-affirming, and I went to some amazing places including Cuba & Easter Island. I have always enjoyed architecture, and made a point of visiting Chandigarh, a city in Northern India designed by Le Corbusier. When I got back I met an art director who looked at my portfolio and suggested I try interiors and architecture. The entire shoot process is a much calmer environment than a portrait session. I look at the direction of light more closely, what it does to materials and textures. Above all, I've discovered how a space makes you feel.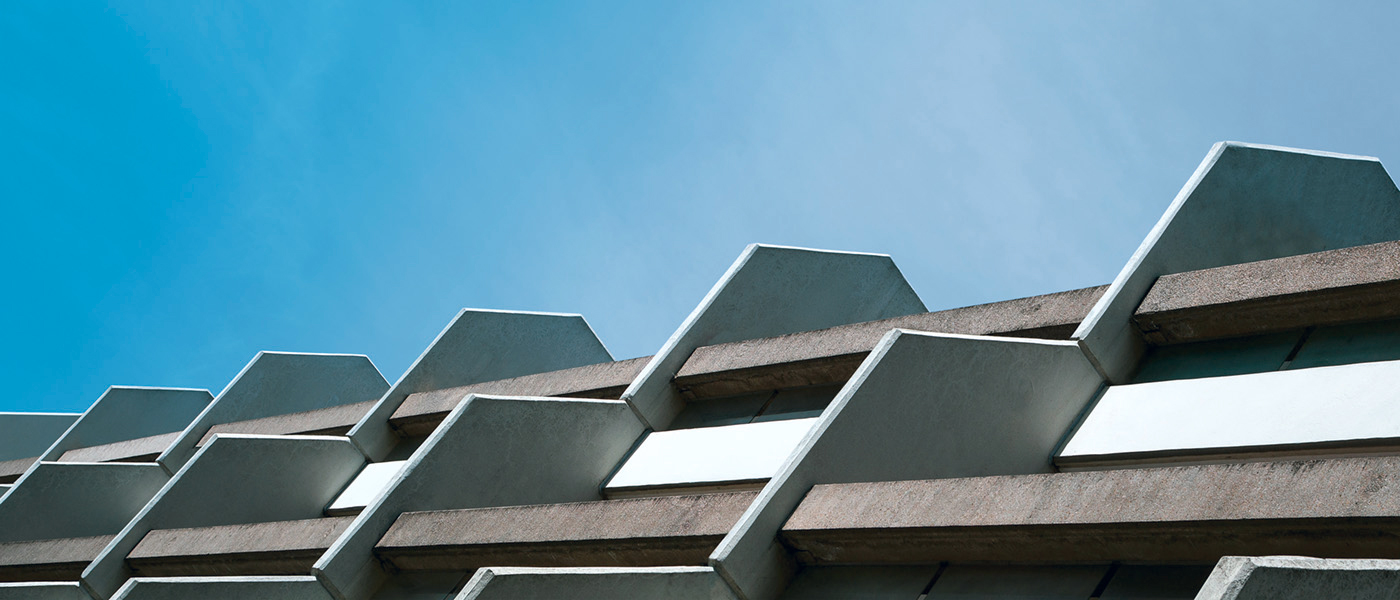 Croydonist: Tell us more about your exhibition at the Barbican last March. 
Keith: My journey with modernism began with trips to Berlin and Dessau to see the Bauhaus school. I found the story and the design ethic of 'less is more' captivating. I'm not a minimalist, but if an element doesn't contribute, then leave it out. The Abstracting Modernism project took three years to complete, and by most standards that's quick! The first year I just took lots of images and tried to get the idea to coalesce. Working by yourself with no deadline and an ever-evolving brief is like herding cats in your head.
Slowly the brief had more structure as I became much more specific about the architecture. Essentially, I wanted to photograph the elements that defined modernism. The turning point came when I decided not to use my 'work camera' with its tilt/shift lens and a heavy tripod. Instead I took a 'point n shoot' attitude and the abstract element was born. One of the defining styles of photographing architecture professionally is that the images become a documentary of the architect's project, and I didn't want to do that. It was a difficult bond to break.
I applied to exhibit at the Barbican Library in 2018 for the 2020 exhibiting year and was given the entire month of March. I had a fantastic private view, sold several pieces and then the first lockdown hit towards the end of the run. I'm looking for future opportunities to display the work again when restrictions are lifted.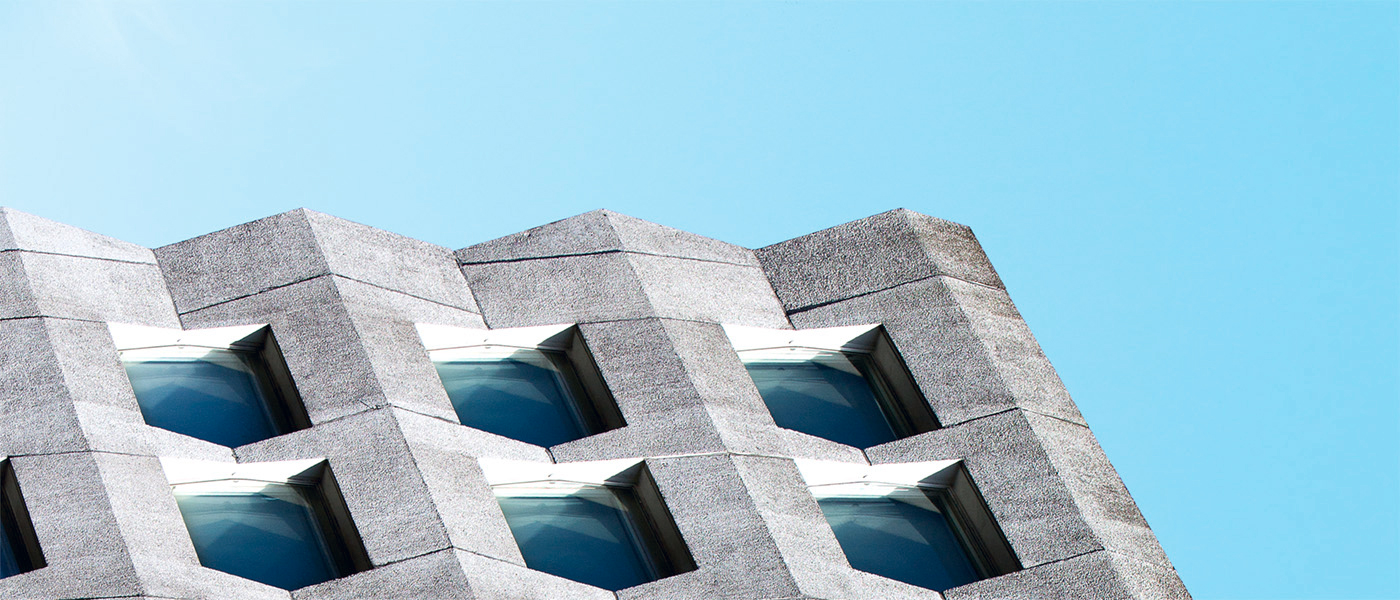 Croydonist: Which buildings did you include from Croydon?
Keith: Croydon has some amazing modernism, and it's possible to do a great tour on foot. I included the fire station, the NLA building, (or 50p building as it's known), and the brutalist Easyhotel  or Alico House [shown above] behind the 50p. Of course, there are many more. The architecture here lent itself to fulfil the brief and fit with the set of images as a whole. Buildings such as Lunar (and its satellite, Apollo House), iconic as they are, I just couldn't find the right angle. A project for another time maybe.
Croydonist: Which was your favourite?
Keith: From the Croydon set it's the fire station [shown in header]. The thing about a municipal building is that they didn't have to add that level of design into the process. But they did, and the 'rocket' training tower is a marvel. I look at the modern fire station on the Old Kent Road and it couldn't be more dull. But with Croydon, they thought about it, it's so beautiful, so unique and of its time. During my research I tried to find the architect's name but to no avail. I'd love to know.
Of the other exhibited images I would have to say Welbeck Street car-park behind Debenhams on Oxford street [shown below]. Sadly, it was demolished to be replaced with a hotel.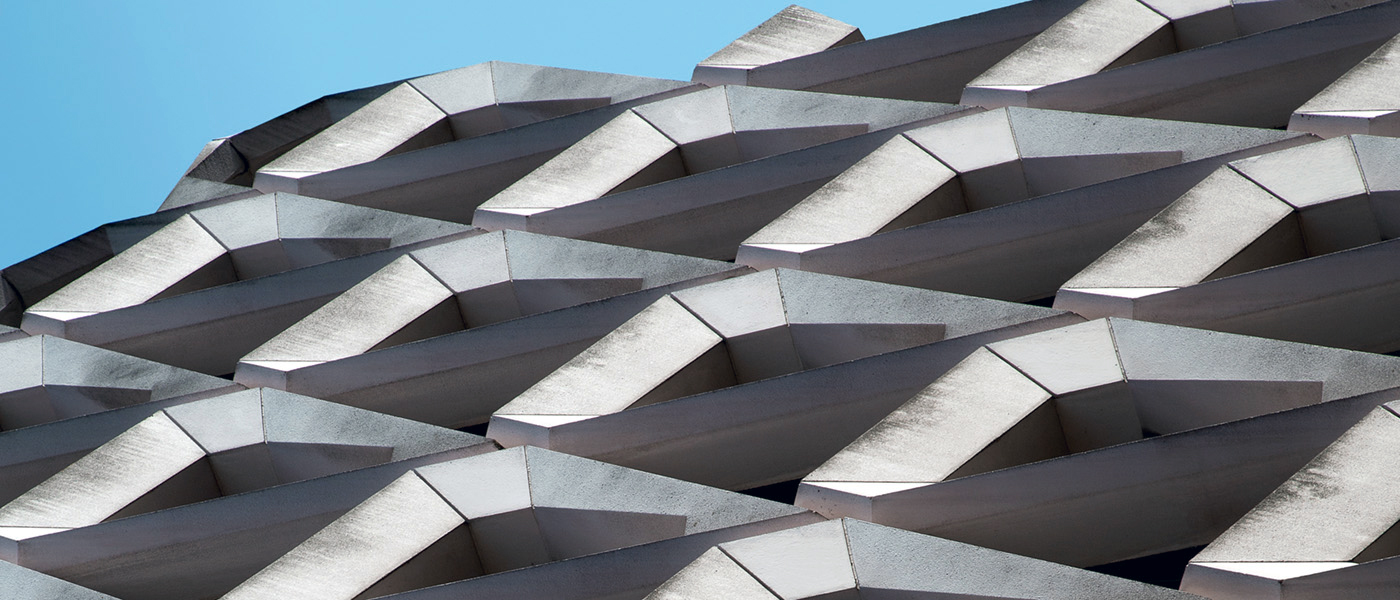 Croydonist: Can you tell us a fact about one that we might not know.
Keith: The fifty pence building by Richard Seifert is covered in thousands of white micro mosaic tiles. Next time you're nearby take a close look. Typical modernism, a material that needs little maintenance.
Croydonist: What Croydon building would you like to photograph when you visit next? 
Keith: I do want to get a nice clean image of Corinthian House on Lansdowne Road. It has the most amazing unsupported porch and the building sits on V shaped pillars.
Croydonist: What building would you love to photograph but you've yet to have the chance? 
Keith: I particularly like the inter-war period of modernism, so it would have to be Villa E-1027 by the Irish architect Eileen Gray. It's located just outside Monaco in the South of France. As well as being a modernist icon it houses furniture designed by Gray and has a commanding seaview.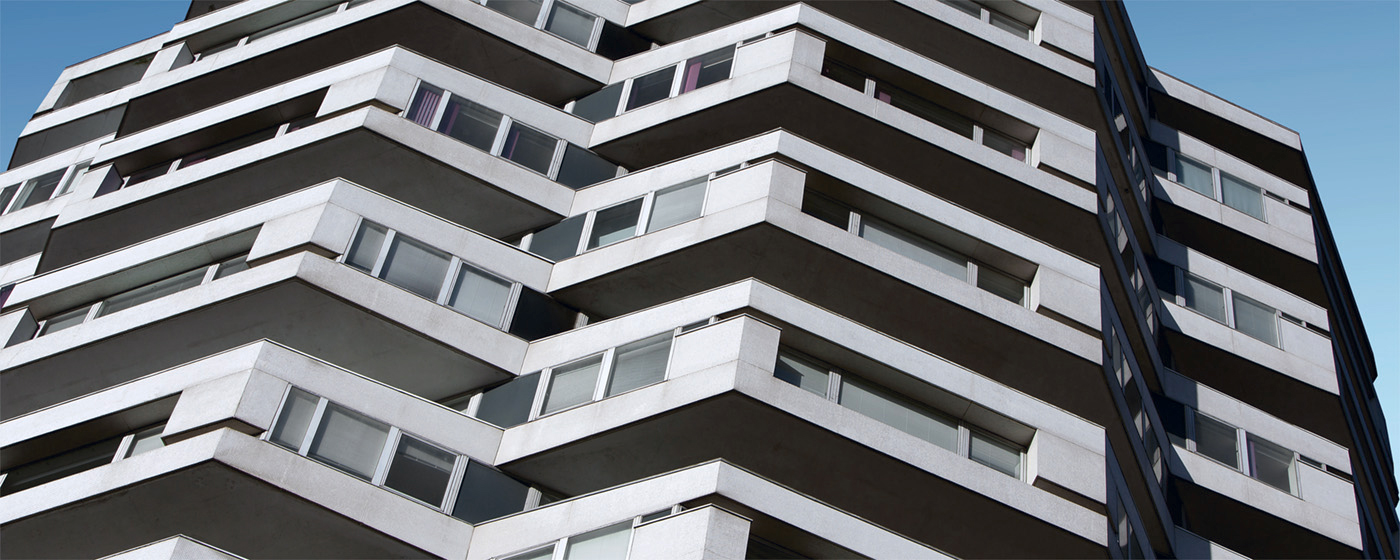 Croydonist: What's been your favourite project to date? 
Keith: Recently I had the opportunity to photograph inside the Switch House of Tate Modern. Of course anyone can take pictures inside but to put down a tripod or use the images commercially, you need permission (and a hi-vis jacket). It has it all, a unique cast concrete staircase and remnants of its industrial past. The materials are so tactile and the space is vast. Sometimes I go there just to enjoy the building without visiting an exhibition.
Croydonist: Classic interview question – if you had to invite three creatives out for a drink (when we're allowed to that is) who would they be?
Keith: Alfred Eisenstaedt, American photographer and a pioneer of reportage, would be my first guest. He took the famous image of the sailor kissing the nurse in Times Square on VJ day in 1945. I love reportage and the decisive moment. I think he would be comfortable with a smartphone and pleased with the way photography has become so democratised.
Next would be David Hockney, I think he is a national treasure. As a teenager I had a poster of Pearblossom Highway on my wall. I loved looking at all the individual images that made up the whole. When I saw the original it was rather overwhelming.
Finally, Anni Albers, textile artist & master at the Bauhaus school. Sadly, women were largely confined to weaving and 2 dimensional studies at Bauhaus. I would like to hear her views on graphic design techniques and female artists and architects.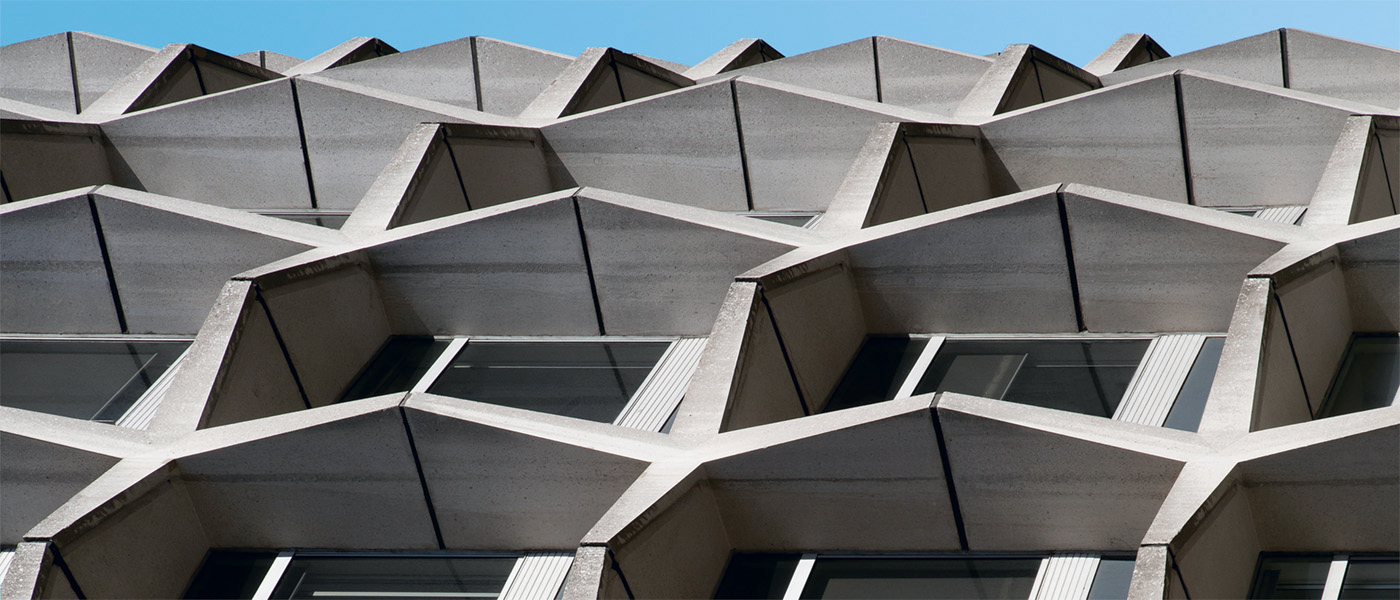 Croydonist: What's next for you this year?
Keith: A few years ago I became interested in woodwork and creating my own furniture, so I started to explore that further during lockdown. I use plywood (good modernist material!) and have become fascinated by how our homes have become our offices.
I will continue to travel and the UK is a great place to explore. I may have seen more places abroad than I've visited in this country. So recent events have opened up new vistas and journeys.
I've also got another project in mind, but the idea is still forming. Hopefully you'll ask me back when I have something to share.
Yes we'd love to, Keith – thanks for talking to us.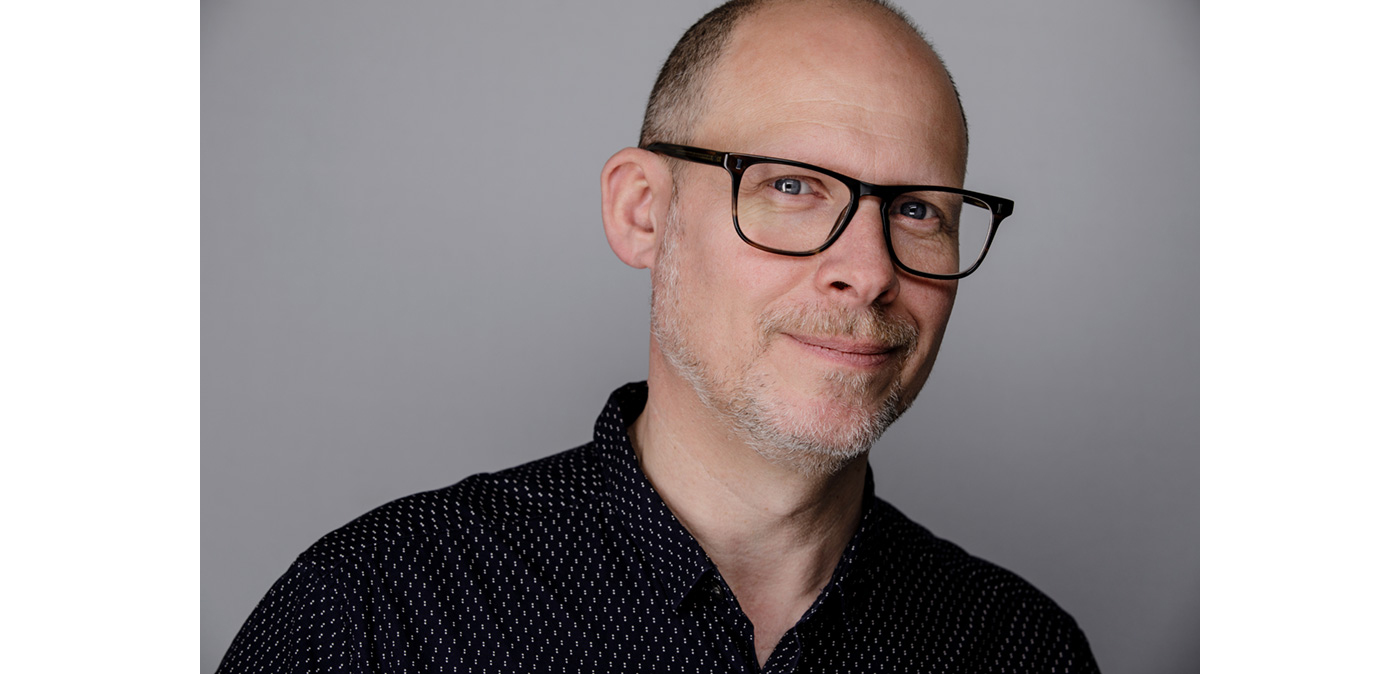 If you would like to hear more about Keith and his work he'll be one of the panelists at the next Rye Here Rye Now meet-up on 17 February where the month's focus is photography. Free tickets can be booked here.
All the images from 'Abstracting Modernism' can be seen here. Find out more about Keith's work or browse his shop on his website, or follow him on Instagram. 
And if anyone knows more about the architecture of Croydon's fire station please get in touch.
All images courtesy of Keith van Loen
Posted by Julia