And we're now in March, which in case you didn't know is Women's History Month. In the coming weeks we also of course celebrate International Women's Day (next Wednesday 8 March) and Mother's Day (on Sunday 19 March). What better time, therefore to look back at a famous female Croydonian from history.
Let's step back to a time before streaming services, mobile devices and huge cinema surround sound was a thing. A time when theatres owned the entertainment space but a new kid on the block was emerging, first with silent movies and then into talkies. The birth of cinema had begun.
And where does Croydon fit into this? Well, we had our own star of the stage and screen. In fact we definitely had more than one, but today I want to share the story of someone really quite extraordinary, Dame Lilian Braithwaite.
Name rings a bell right? Braithwaite Hall, our town hall. Ok, not actually named after Lilian I discovered, but her father, Revd John Masterman Braithwaite, a former vicar of Croydon.  Now that's cleared up, let's get back to Lilian.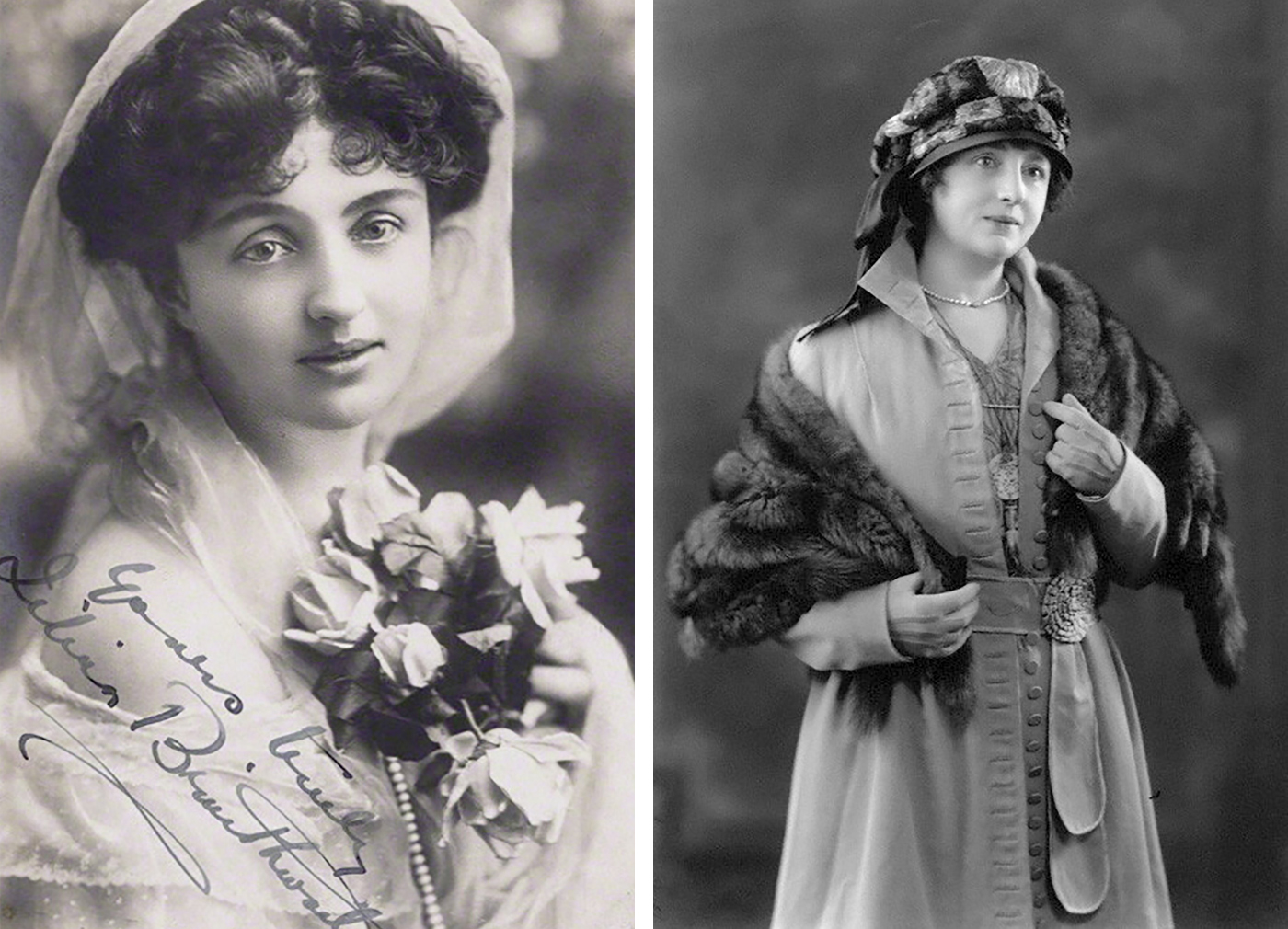 Although Lilian was born in Ramsgate, Kent, in 1846, much of her early life was spent in Croydon and she was a pupil at Croydon High School. She would later become quite the name of note on the school's alumni list adding a DBE* to her name and having a list of incredible roles under her belt in the world of theatre and beyond.
Her very first professional London stage appearance was in William Shakespeare's pastoral comedy, As You Like It, in 1900. Lilian played the part of Celia. If you know the play, you'll know that this is one of the important characters as the cousin of Rosalind. It is a fantastic role, and to have landed that part as her first London show, is evidence in itself of a talent on the verge of erupting on the entertainment scene. Lilian soon went on to perform at the Theatre Royal, Haymarket, as well as touring with George Alexander.
Skip ahead to 1924 and her most noted performance in Noël Coward's very first commercial success, The Vortex. The play itself was a daring feat for the time touching on taboo subjects. Lilian plays the alcoholic mother and focuses on her troubled relationship with her adult son. It explores drug abuse in high society after the First World War with many critics believing that the son's cocaine habit was a metaphor for homesexuality.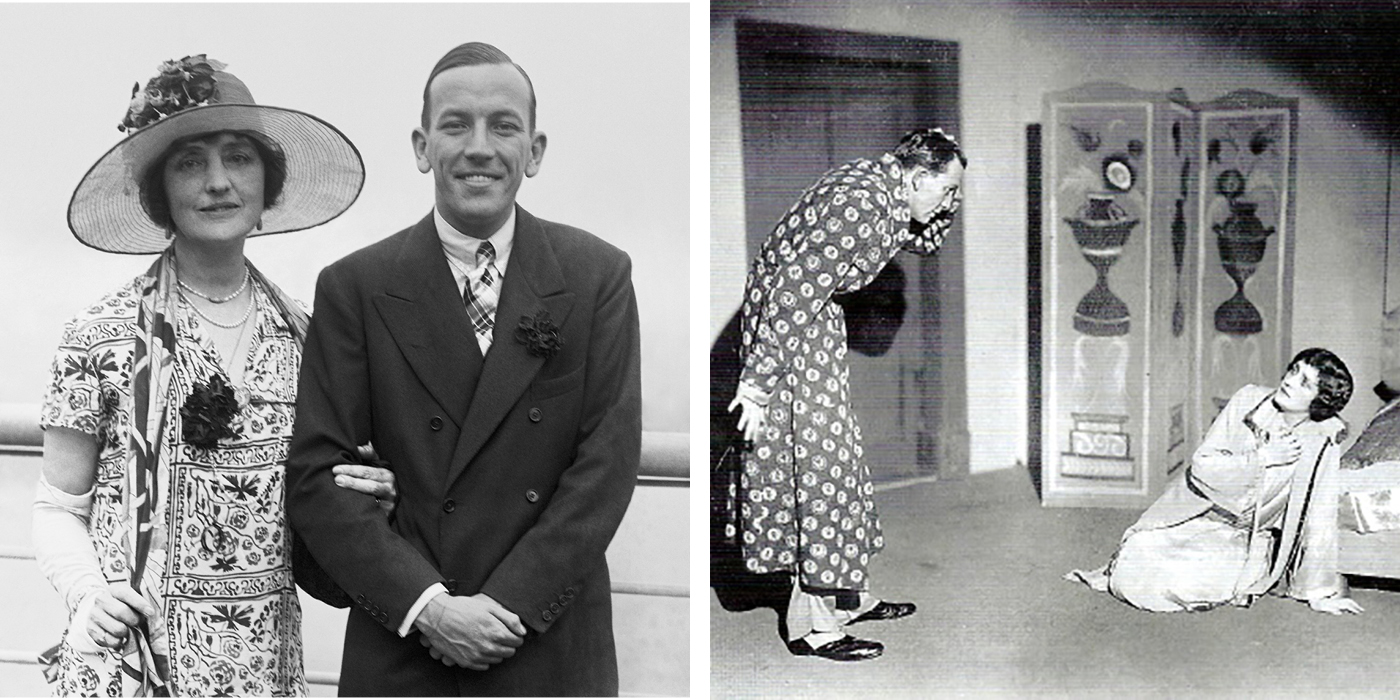 Lilian's career had seen her play many a tragic heroine, but she would not be pigeon-holed and proved that she was a great comedic actress too. In 1927 she appeared in Alfred Hitchcock's Film, Downhill. To be honest, I didn't know that Hitchcock worked in comedy (boo hiss from the film buffs out there), and I certainly didn't know that he was active in the silent movie era. Yes, Downhill is a silent movie. A string of comedy roles followed suit, but she still kept in touch with the serious side of acting too.
World War II was soon upon us and life would change for everyone. Lilian served as a chairman and chief organiser of the hospital division of Entertainments National Services Association and received a DBE for services to the stage in 1943. As well as silent movies, Lilian moved into what was then known as 'Talkies" – showing once again her ability to switch mediums and handle any role with elegance and professionalism. Her last performance of note was as Mrs Armitage in the film A Man About The House in 1947.
The following year while planning to go on tour, Dame Lilian Braithwaite became ill. And although she expected to make a full recovery, she died on 17 September 1948, aged 75 leaving behind her only child, actress Joyce Carey.
During part of my research for this piece, I discovered a really lovely recording of Dame Lilian Braithwaite from the archives of BBC Radio. In fact it is one of the earliest surviving Woman's Hour BBC recordings where Dame Lilian Braithwaite gives a talk for the section 'Why I Love My Profession'. It's definitely worth having a listen.
*Dame of Commander of the Order of the British Empire, in case you wondered.
Read about some other notable famous female Croydonians from history in our features on Jane Drew and Barbara Jones.
Images all in the public domain. See here and here for links.
Posted by Angela