Liv Healey is an artist with a fascinating and unusual muse – the orchid. Describing the flower as 'diverse and detailed', she creates exquisite and unexpected paintings and drawings centred around this exotic plant. I never tire of seeing the twists and turns of her creative explorations, where she pushes the forms of this flower to its limit and beyond. I think you might just agree with me. Over to the artist herself to tell us more about her art.
Croydonist: First of all, Croydon native or convert?
Liv: I am a Croydon convert but this is definitely somewhere I call home.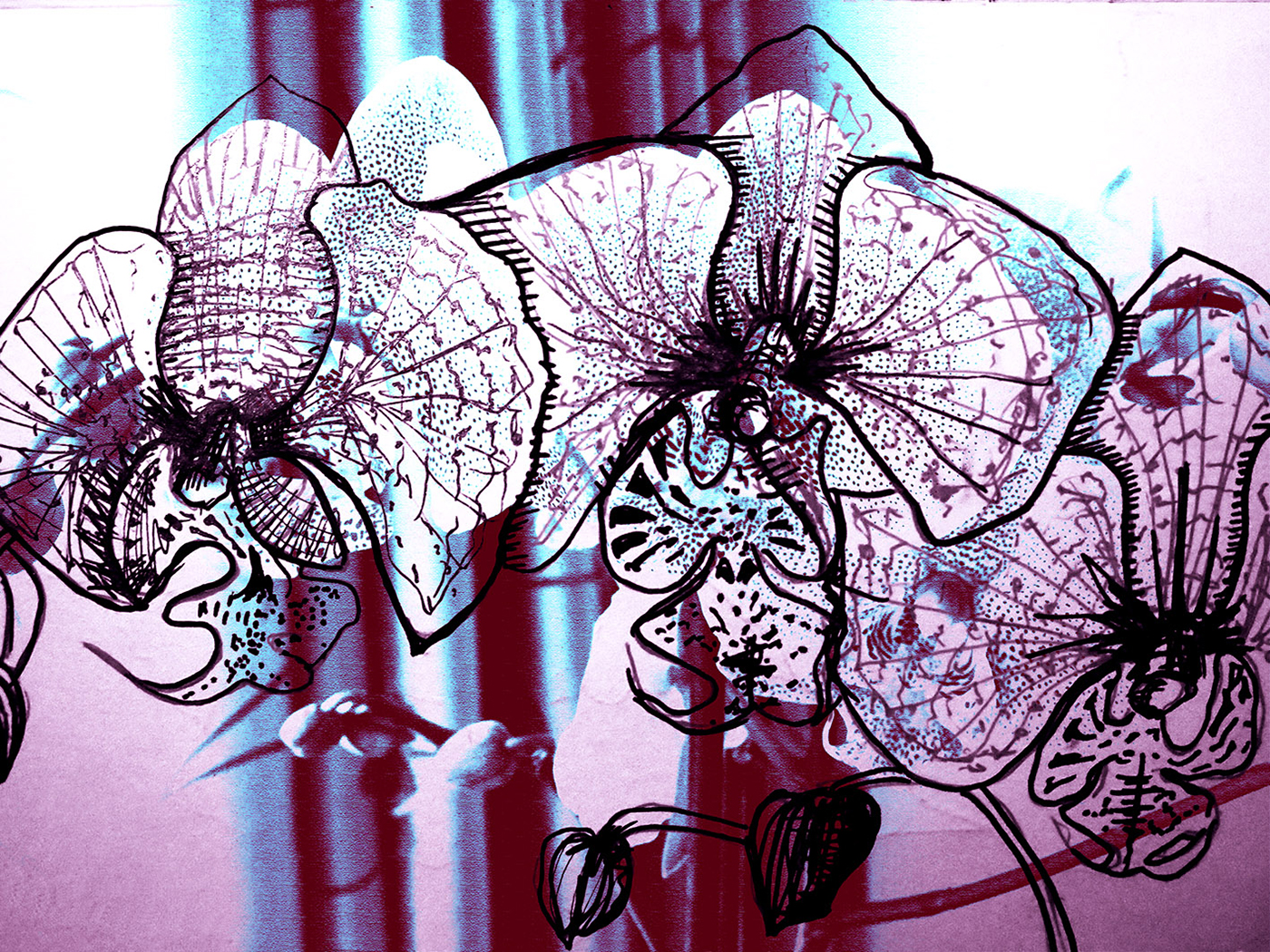 Croydonist: Of course our readers can currently see one of your pieces on show across our social media headers, but where else can they check out your work?
Liv: ​I am very active on Instagram  so I post my work there first, but you can also see it on Facebook  and I have a portfolio on Creative Debuts.
Croydonist: You specialise in drawing and painting orchids. We have to ask – why orchids?
Liv: Well, I used to do all sorts of flowers but I became more drawn to them when I was asked to exhibit at the RHS London and European orchid shows a couple of years back. I was massively inspired by the many species of orchid out there and I've never stopped loving and creating work from them. Orchids are so diverse and detailed and so much fun (and a challenge) to draw/paint.
Croydonist: Tell us how you got to where you are today.
Liv: For me being creative and artistic has been with me from the beginning. I have always appreciated and loved creating art as I felt I wasn't good enough for anything else. I always knew that I would create art throughout my life and I surprise and challenge myself with it all the time. I work full time as an Art and Photography teacher and create art as a hobby so it's always on my mind. I started out wanting to be a fashion/textile designer and learnt a lot of new skills through university but now I dabble in everything.
Croydonist: Where do you create your work?
Liv: Either at home or working at The First Floor Space in the Whitgift Centre.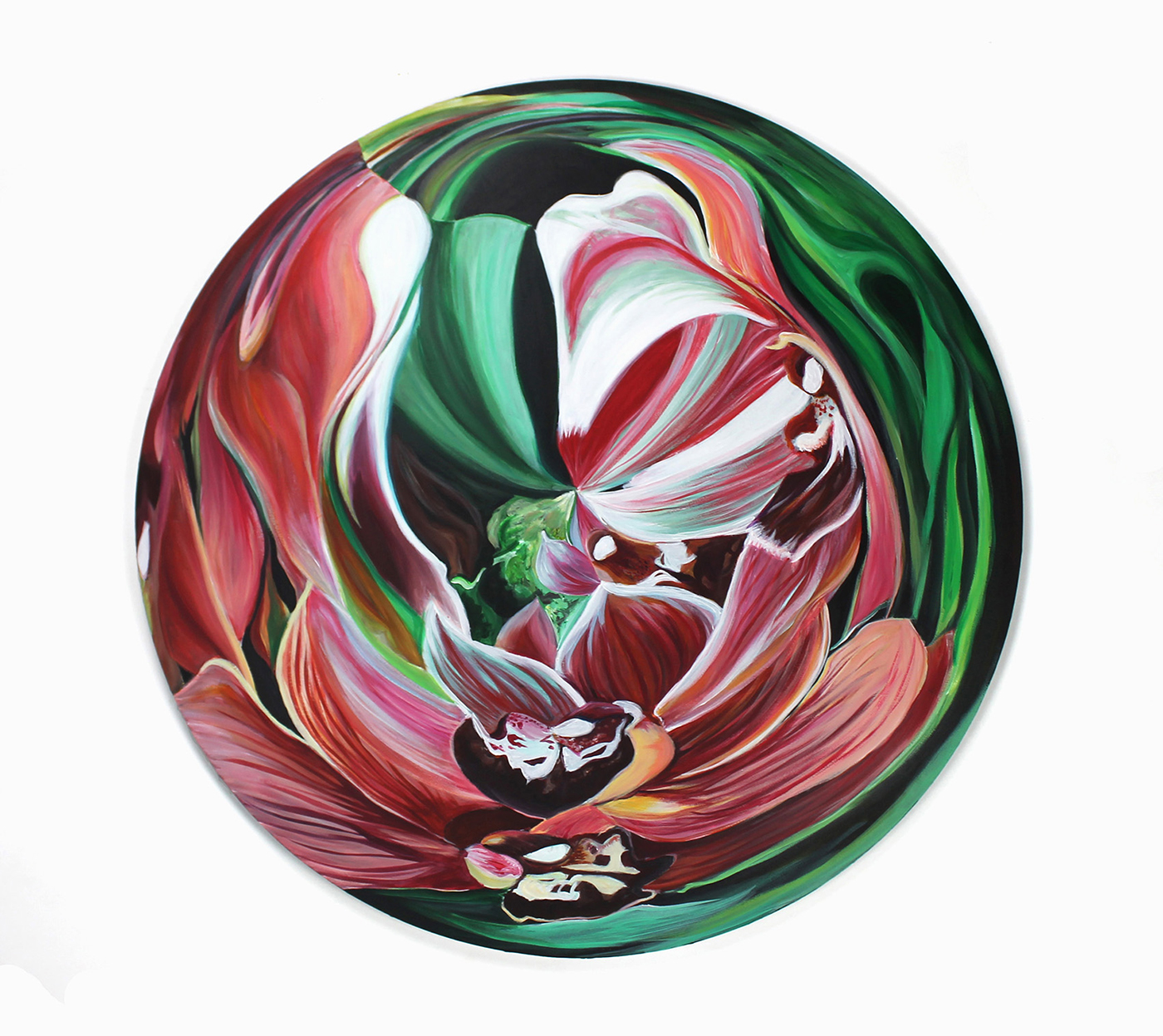 Croydonist: What's been your most interesting piece so far?
Liv: My most interesting piece has to be the first 'Marble' painting I did. I had the idea brewing for a while and it was the most challenging but most satisfying piece of work to date. It was the beginning of many paintings and artworks for the 'Distorted Orchids Collection' which is now forever evolving.
Croydonist: How long does a piece typically take you?
Liv: It depends on what I am working on, I work in many different media and try and combine everything that I do. If I am painting a big piece it takes up to 30 hours but digital work can sometimes be as little as 30 minutes.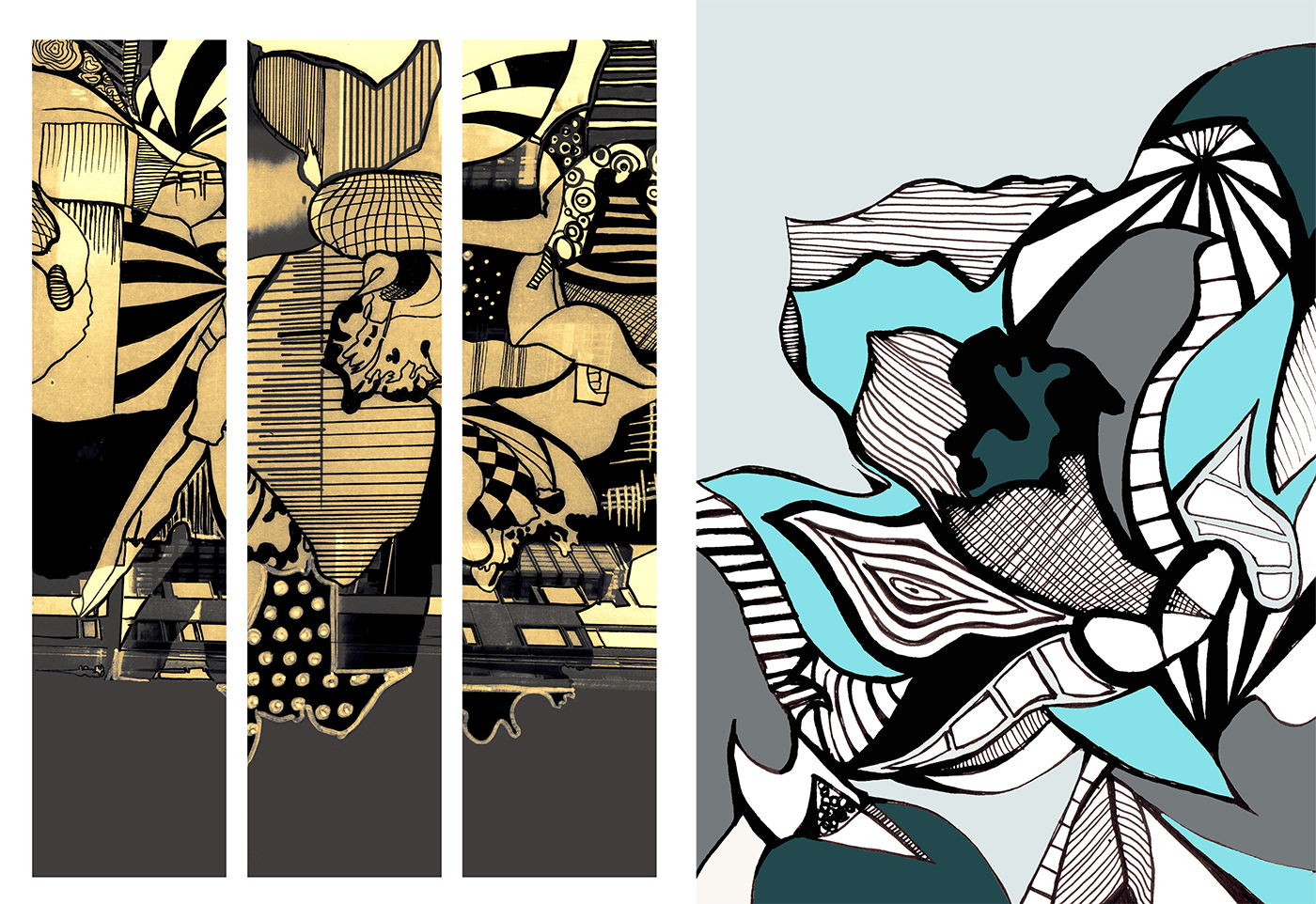 Croydonist: We particularly love your orchid pieces that you blend with architecture – these perfectly sum up the mix urban and green Croydon for us. How did these pieces come about?
Liv: Two of the things that inspire me most are architecture and nature. One of the first and favourite pieces I have created is an orchid combined with the view from The Shard, which I went on to hand embellish and create digital prints from.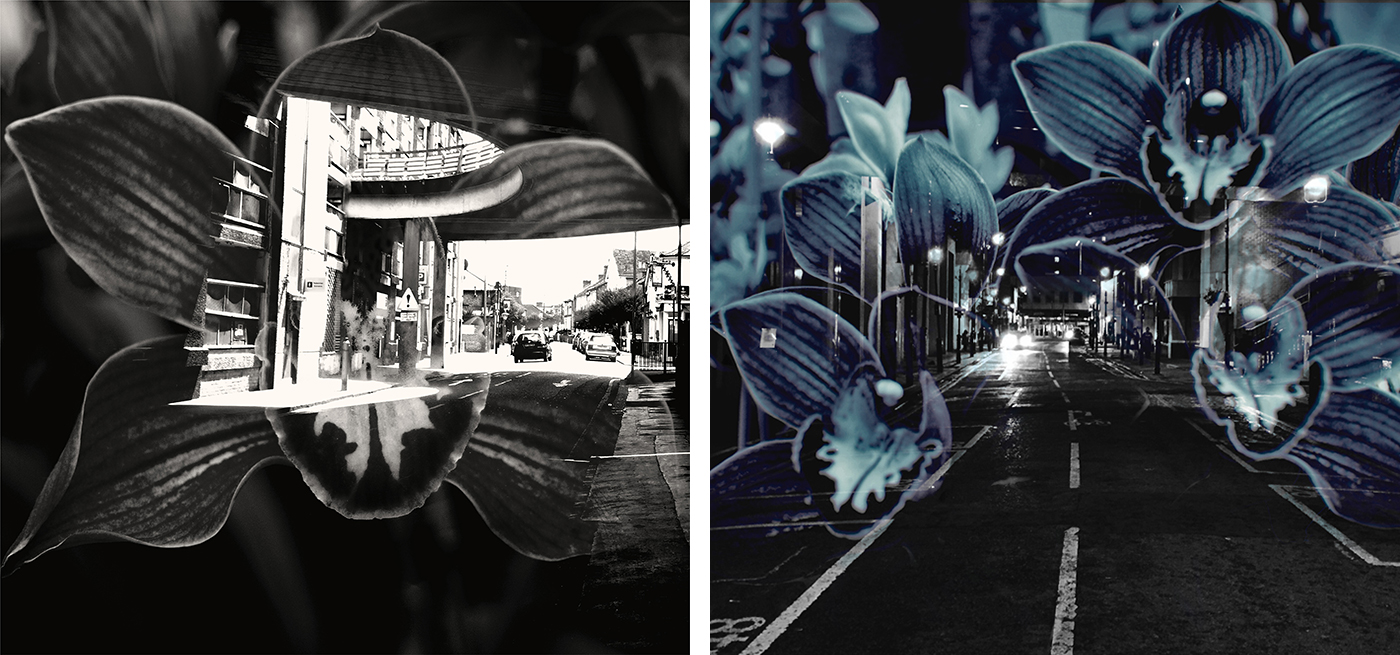 Croydonist: What's your process? Do you experiment first, sketch ideas out, or just go with the flow?
Liv: Always photography first, to get the inspiration. I will take my camera out, whether it be at The Kew orchid festivals or walking around urban landscapes. Sometimes I doodle from them when I get a chance, especially if I am participating in the '28 drawings later' challenge which I attempt to complete every year (doesn't always work out that way though). I like to experiment with my drawings and photos in Photoshop and then I will choose some to be painted as part of a collection.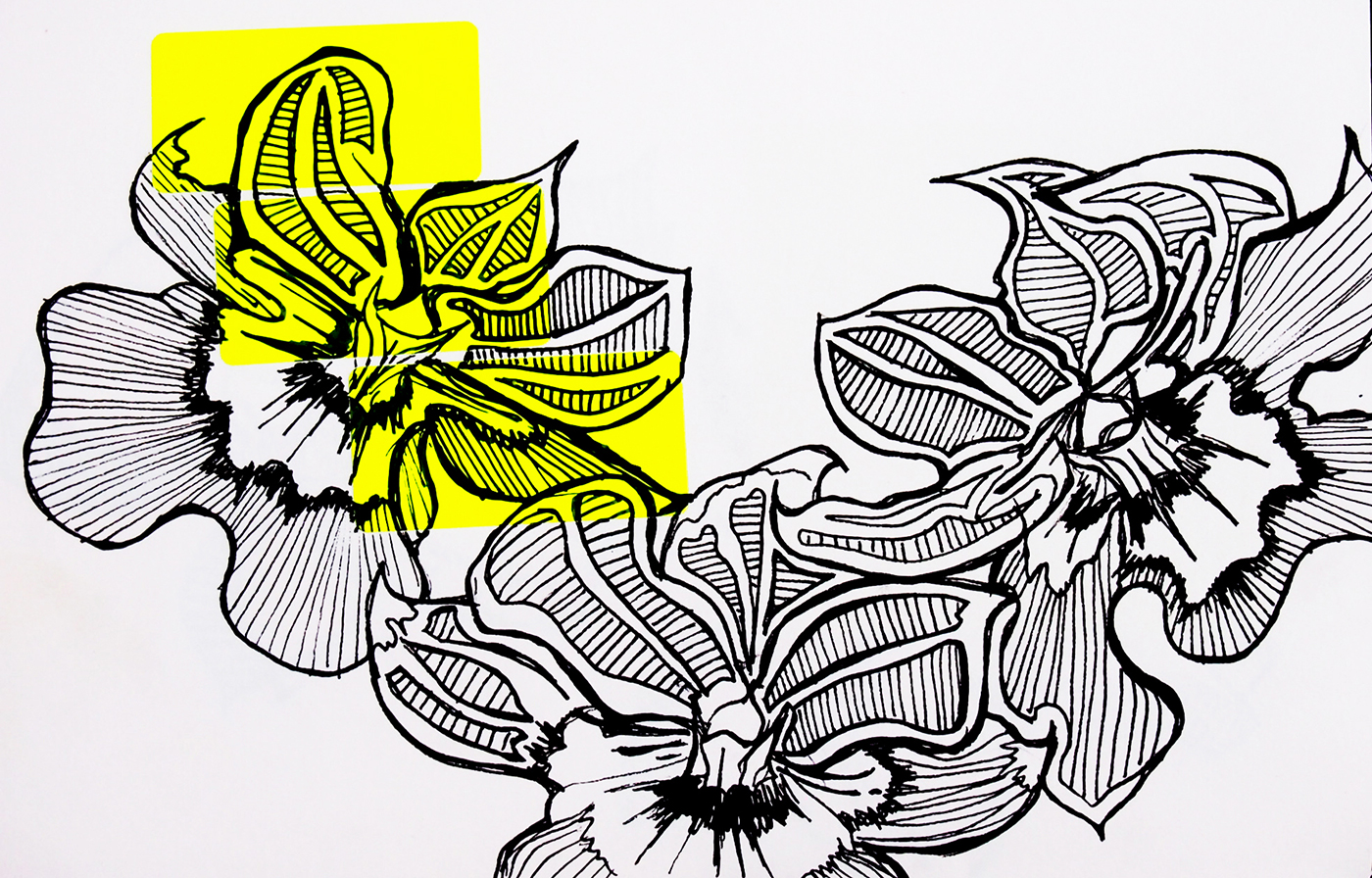 Croydonist: Classic interview question – if you had to invite three artists or creatives over for dinner who would they be and why?
Liv:
Joan Miro – To collaborate on some doodles
Sigmar Polke – To take some mad photos and manipulate them
Jamie Reid – Because he's a Croydonite and to bring some punk rock to the dinner table.
Croydonist: What's your favourite spot in Croydon for inspiration?
Liv: This is a tough one as I love a lot of Croydon… but I love the underpasses and flyover – such cool concrete shapes.
Croydonist: What's next for you this year?
Liv: I'm currently working on the 'Distorted Orchid Collection #2' and hoping to exhibit it next year.  I am also looking forward to helping grow the Art Club Croydon community. Check us out @artclubcroydon on Instagram for more details.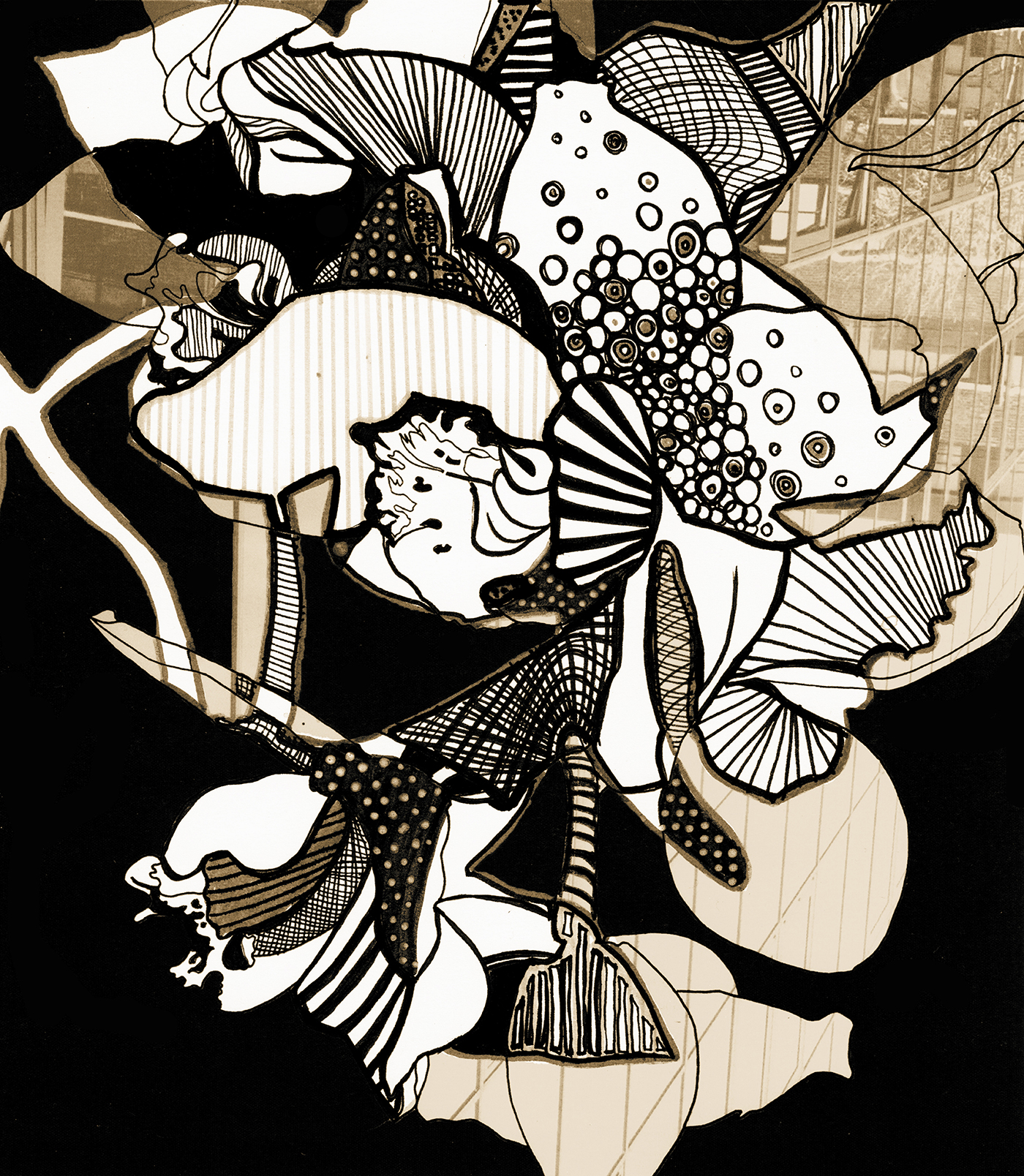 Big thanks to Liv for chatting to the Croydonist. We can't wait to see your new series.
All images courtesy of the artist. Header image is a crop of 'Final Selennium' – full image shown above.
Posted by Julia