At the end of October I went to Croydon Literary Festival and attended the Elizabeth Sheppard and Nicky Nicholls session about their new book. Titled Not A Proper Child, Croydon author Elizabeth tells the gruelling and uplifting story of Nicky's life to date. The book blurb describes it as a dark and exceptional true story about a remarkable woman's struggle to overcome her bleak and abusive young life.
As I sat and listened to Elizabeth and Nicky talk in the session I had yet to read the book and I didn't realise just how remarkable Nicky is. Now in her seventies Nicky came across as a confident but modest lady. Now that I have read Not A Proper Child, I find Nicky's resilience beyond remarkable. The book however is so much more than a story of misery and abuse – I actually cried at the end not because of the bleakness but because of the light. It is also a story about love, about creativity, about talent, and about good struggling through to conquer evil, and I simply couldn't put it down. I recommend you read it.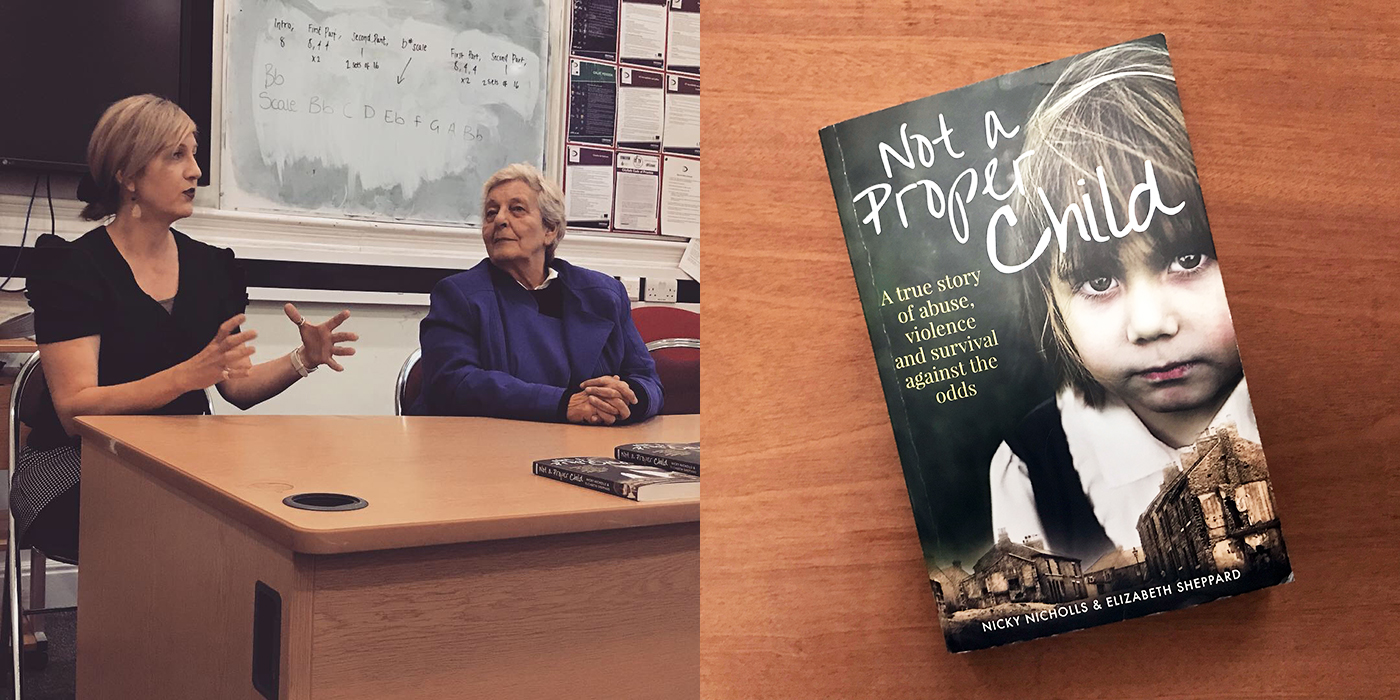 Of course, I had some questions for the author, so over to Elizabeth.
Croydonist: A warm-up question for you – we know from the book that Nicky is a Croydon convert and has lived in many parts of the borough from Thornton Heath to Purley, and South Croydon to Addiscombe, but are you a Croydon native or convert, and from which part of the borough do you hail?
Elizabeth: My Instagram account is called @icametocroydonasabride… and it's true. In 1999 I married a boy from Bromley, and was transplanted to these parts in the finest traditions of Jane Austen. We lived in Waddon until 2011, then moved to West Croydon.
Croydonist: Most of our readers will know your name well as Liz Sheppard-Jones, associate editor and long-term contributor of the Croydon Citizen, but are we right in thinking Not A Proper Child is your first book? How did you make the transition from newspapers to books, and how did you find the difference in writing pace and style?
Elizabeth: Yes, Not A Proper Child is my first published book. For years before that, I struggled to publish a rather shaky novel… and now that I have much more experience, I understand why I struggled! The novel has a central idea that I want to go back to – so maybe one day… but when I realised that it wasn't going to work, I looked around for a story that had universal power. Then I met Nicky, and realised I had found it.
I loved the Croydon Citizen and learned so much in the years I wrote and edited for it. One thing I learned is that I should have trained as a journalist after my English degree. Now that I've written Not A Proper Child, I'm being offered occasional feature work for magazines and websites. It's exciting, but not at all the same as professional training. And as well as all those years of experience, I lack the most vital key to success – a network of contacts. I'll never really be a journalist. I just grab hold of any writing chances I get.
But I'm absolutely certain that whatever career path I'd followed, I'd have ended up where I am now. The most wonderful thing in the world to me is have a book contract signed, and an advance, and a period of time to fully immerse myself in writing it.
Croydonist: How did you and Nicky first meet?
Elizabeth: I was working at Croydon Visitor Centre, where Boxpark is now. We'd looked everywhere for artwork that was suitable for postcards. Then in 2010 John Reeve, who founded the Click Clock Gallery in Katharine Street, told us that he had the perfect artist – and in walked Nicky. As soon as she showed us her paintings, we knew that our problems were solved. Her postcards and greetings cards were a huge success.
Croydonist: How on earth did you go from that first meeting to writing about her life?
Elizabeth: I asked Nicky if I could use a stunning painting of hers called 'Tattooed Angel' as the cover design for that dodgy novel of mine. (At the time, I was still hellbent on publishing it). She kindly agreed. That was how she found out I'm a writer, and we started to talk.
Croydonist: There was some Croydon press about Nicky back in the eighties, when one of her songs made it to number 1 in the US country charts. Had you already heard of her through her art and songwriting?
Elizabeth: No. Nicky is a very modest person and I only found out about that after I'd started writing the book.
Croydonist: We know the book took a long time to write, but what was the process of writing the story?
Elizabeth: At the start we tried audiotapes, but that didn't work as I always needed to ask more questions. So we ended up doing it by talking, mostly in Nicky's flat. First I would make notes, then prepare a structure for the part we were working on. When I had that factually right, I would sit and listen while she told me all about that particular period of her life – little details, feelings, sensations.
I set out to capture what it felt like for her – not just to say what happened and how terrible some of it was, but to see the world through her eyes. That meant capturing her happiness too, and her hopes and fears and nightmares, the changes she went through – all of her inner life.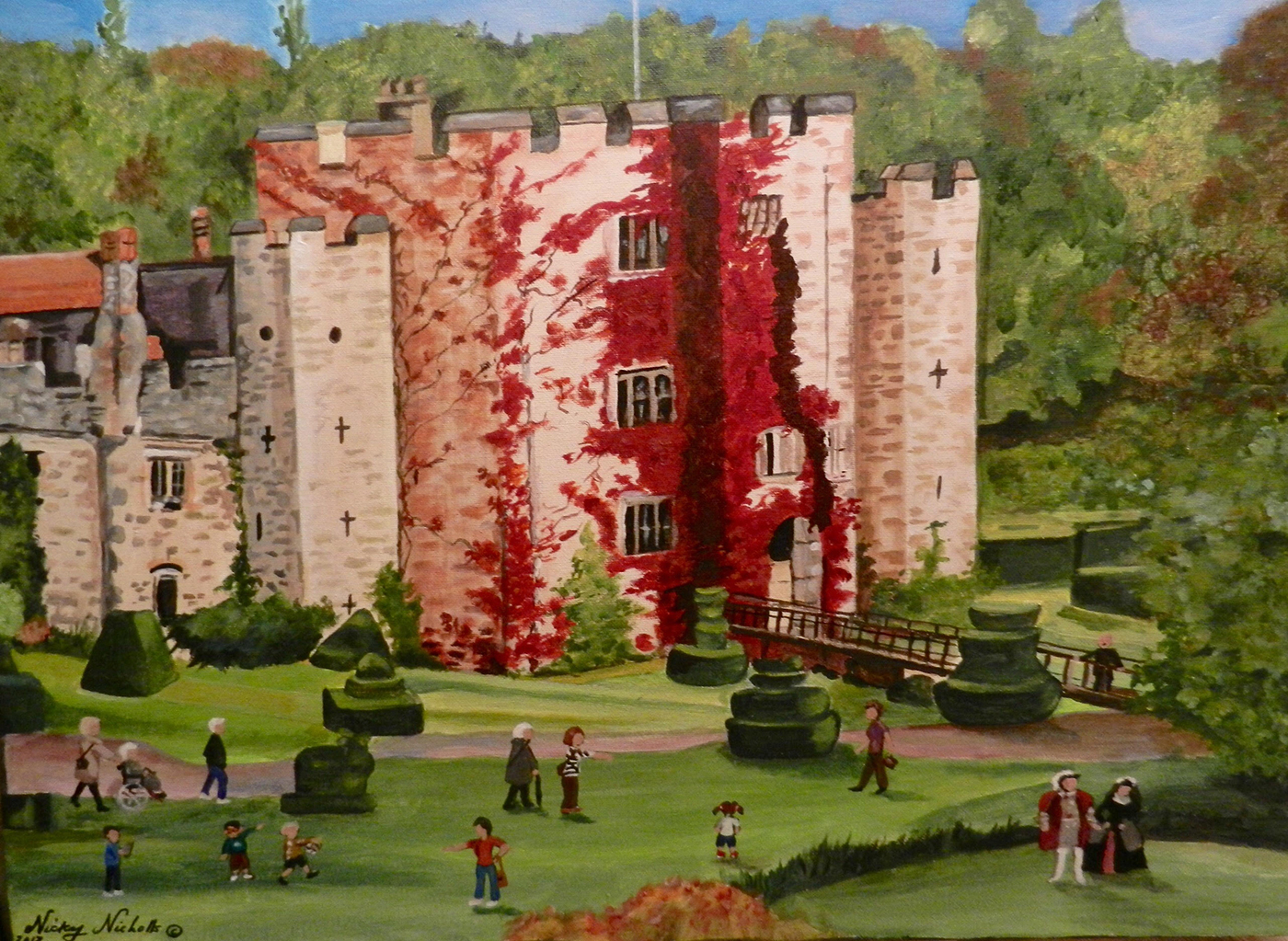 Croydonist: It must have been pretty gruelling for Nicky to record her story. Is this why it took a long time to write? Did you have help from others, with the details?
Elizabeth: I'd like to pay tribute to the courage Nicky showed in telling her story. It was harrowing for her. But I believe she always understood that I was trying to feel with her, not sensationalise her.
Her timeline was the biggest practical challenge. There are points in her life which are well-documented – periods in hospital, for example, her time in the army, then later her contacts with the police. But in between are gaps, because of Nicky's homelessness and her problems with alcohol. When you fall through the cracks in the system, as she did, you can disappear without a trace. It's a very disturbing thought.
But the main reason why it took so long – over three years – was my day job. For a long time I could only work in the evenings and at weekends.
Croydonist: The book is a very compelling read – being a collaborative process with Nicky, who decided on the structure, and did you have writing sessions together?
Elizabeth: I decided on the structure, and I know that Nicky wasn't sure at all about some of my decisions. In particular she had doubts about beginning the book with her encounter with Moors murderer Myra Hindley. I wanted to do that because I see in Nicky's story a struggle between good and evil – by which I mean destructive human energy versus creative human energy. So this instant when she and Hindley come face to face – darkness and light – seems such an elemental moment, expressing what is to come.
I would really like to thank Nicky for trusting me, which can't have been easy at all.
Croydonist: Nicky obviously has encountered way more than her fair share of evil people in her life, but she encountered some good ones too. Did you get to meet any of them in your research?
Elizabeth: Yes – we had the most wonderful help. Lt Colonel Lyndon Robinson of Bicester Garrison was great, and spent hours showing me around the camp where Nicky was based as a teenager. I met many of Nicky's friends in Stoke, who helped us on visits by driving us around to key locations. I also met her lovely friend Gwen (Gail in the book).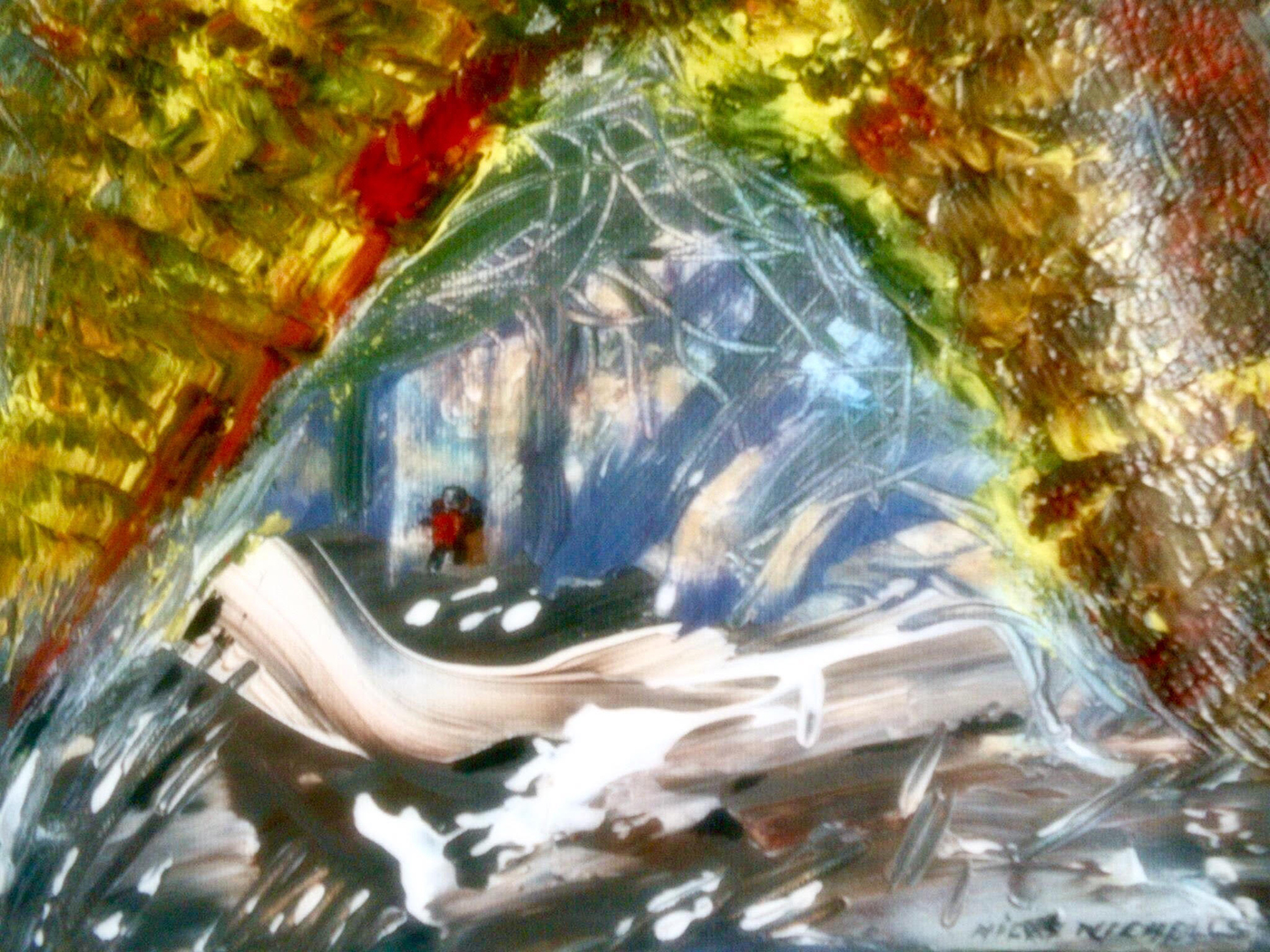 Croydonist: We hear the book is doing extremely well in the nonfiction charts. Were you prepared for its success, and what do you think it is about Nicky's story that resonates with readers?
Elizabeth: Right now, Not A Proper Child is just outside the Sunday Times' Bestsellers' list. We are absolutely delighted. Partly, of course, as we knew would be the case, there's the dark appeal to some readers of tales of abuse and horror. Some of the media attention we've had has played to that, and it's made us both uncomfortable.
But I think the book's success is about much more than that. I wanted to write a beautiful story – a tender, sensitive account of a remarkable woman's life – and I hope I succeeded.
Its theme of making beauty out of horror mirrors Nicky's own journey as an artist. Parts of the book are also funny, because that's how Nicky is. She often made me laugh when we were working together. So Not A Proper Child is not just (to use the dreaded phrase) 'misery lit' – a dismal saga of how terrible life is and how cruel abusers are – although of course, they are. It's a story of kindness and love and discovery and hope.
Croydonist: For us, Not a Proper Child definitely has a filmic quality about it – a person who's lived 100 lives in one. Do you think there'll be any plans for a TV adaptation, film or play?
Elizabeth: I have always believed that Nicky's story will have a second life, whether that's on stage, film or TV, and we are working on this now. It's very early days, but the book itself started off with just commitment and belief, and look what happened there.
Croydonist: Now you have one book under your belt, what's next for you?
Elizabeth: As a writer, I follow the market. Right now, I have several proposals with my agent – whichever one works best is the next one I will write. There are so many amazing people and stories out there, and I'm so excited to have the chance.
Thanks to Elizabeth for chatting to the Croydonist. Get you copy of Not A Proper Child here or look out for it in all good bookstores.
Thank you to Nicky for sharing some of her paintings for this piece. Header image, detail of 'No escape from flashbacks' which is shown in full later in the piece. Other paintings called 'Vintage day out' and 'Hever Castle'. Portrait of Nicky and Elizabeth above, courtesy of Elizabeth Sheppard.
Posted by Julia