I don't know about you, but for me it's a real treat when I read a novel where I know the location in which it's set. I sort of feel like I'm an extra in the story, peeping over the protagonists' shoulders. Admittedly this doesn't happen too often with Croydon, so you can imagine my excitement when I heard about Gareth Endean's new novel, 'Terrible Lie: a Christopher Hart novel' and where its plot is played out.
We join the story when the scientist Christopher Hart returns from the States to his home town of Croydon, only to get embroiled in a tale of murder involving his past life (and love). Christopher becomes our unofficial detective, with his feisty number two, web-journalist Ruth Withers.
For me I obviously love the story as it's peppered with Croydon facts (generally from Christopher's mother!) and lots of Cronx haunts (Christopher likes nothing more than to while away a few hours in Croydon library for example). But what's great about the novel is that you don't need to have ever visited Croydon to enjoy the tale's twists and turns – it's a great ride, all the way to its grisly climax, leaving you wanting more. And fortunately for me there will be more. We chatted to Gareth about 'Terrible Lie', his main character, and Croydon in general.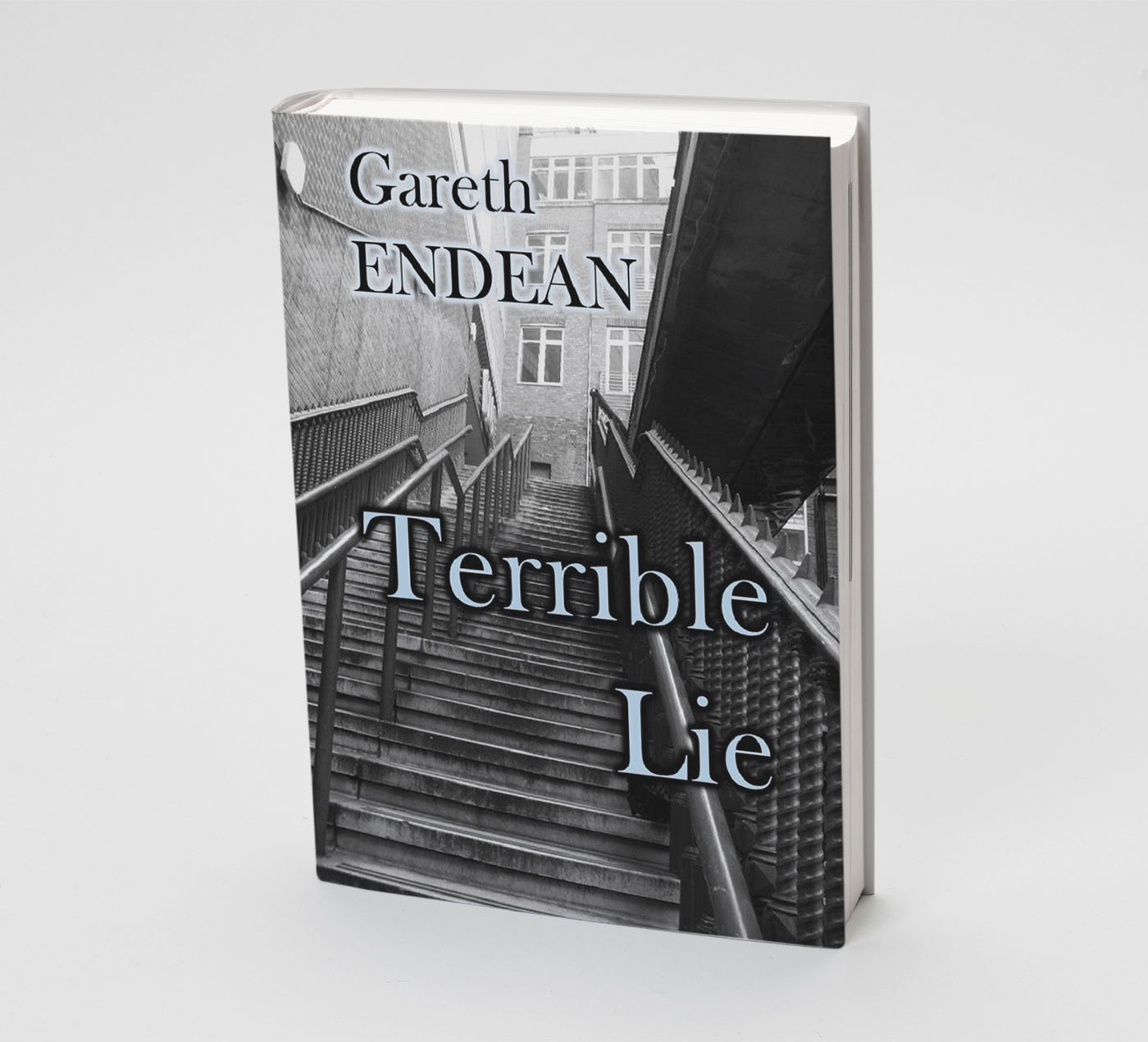 Croydonist: Is this your debut novel? Tell us more about how the story came about.
Gareth: It is my debut novel, it actually stemmed from a short story I wrote many years ago. I liked the Christopher Hart character and wanted to do more with him but it took quite a while before the ideas developed into a full novel.
Croydonist: It feels like 'Terrible Lie' is the first in a series? We'd certainly like to read more about Christopher Hart, are you planning your next novel?
Gareth: I'm currently writing the follow up and have a rough idea for a third novel but that's likely to change as I develop the second one. It's one of my favourite things about the crime genre; you really get the time to know a character and watch them develop throughout a series of books, but you can also read each book as a stand alone story. That's what I hope to achieve with the Christopher Hart books.
Croydonist: The protagonist has a bit of a love/hate relationship with his hometown. Do you think he'll stick around in Croydon for his next adventure?
Gareth: Croydon will definitely be the setting for the Christopher Hart novels. I'm a big fan of 'Tartan Noir' and I love the way Scottish writers like Ian Rankin or Irvine Welsh make Edinburgh almost into a character in its own right. I wanted to do something similar with Croydon, Cronx Noir.
Croydonist: Being we run a Croydon blog ourselves I love that your character Ruth runs 'therealcroydon.com'. Did you base this on any particular blog and will we get to find out more about what sort of thing she writes about (besides campaigning for justice)?
Gareth: It's based on the Croydonist of course! In all honesty when I first had the idea for Ruth she was going to be a Croydon based paparazzi but I did wonder who she'd sell her pictures to so I started googling Croydon based news sources and came across all these blogs and websites and I thought 'that's what Ruth would do'. And she became one of the most fun characters to write, I'm really looking forward to developing her character further in later books, I have big plans for her and I'm sure her website will be part of that.
Croydonist: New Addington is the location for the darker side of your plot. Did you have a reason for choosing this area?
Gareth: New Addington is a unique area in Croydon, it's like an outpost on the edge of town and it has a reputation that precedes it, which isn't entirely founded but isn't totally inaccurate either. In that respect it's like Croydon's relationship with London in microcosm. It has a really strong community there but unfortunately it's one of the more economically deprived areas so that brings negative aspects.
Croydonist: Tell us a bit about your own relationship with Croydon. How long have you lived here and do you live in Sanderstead like your protagonist?
Gareth: Aside from a brief exile in Canterbury, where I went to uni, I've lived in Croydon my whole life. I grew up in Selsdon but have lived in Addiscombe, Thornton Heath, Central Croydon and I'm now in Forestdale not far from where I grew up, so about the only place I haven't lived is Sanderstead! My relationship with the town has changed over the years, it's easy to get sucked into the negative stereotype but I don't think it's a fair reflection of the diversity and variety the town has to offer.
Croydonist: I frequented the Ship before my uni days like Christopher. What's your favourite Croydon watering hole?
Gareth: Now that's a tricky one! Once you get away from the chain bars Croydon is chock full of great pubs. I used to live overlooking the Dog and Bull beer garden and I miss having it as a local, as an ale drinker the Green Dragon combines good beer and a good atmosphere, and I can't forget The Ship of course. Throw in the Royal Standard and that's a pretty good little pub crawl you've got going on there…not that I get to do such things as a doting father of two of course!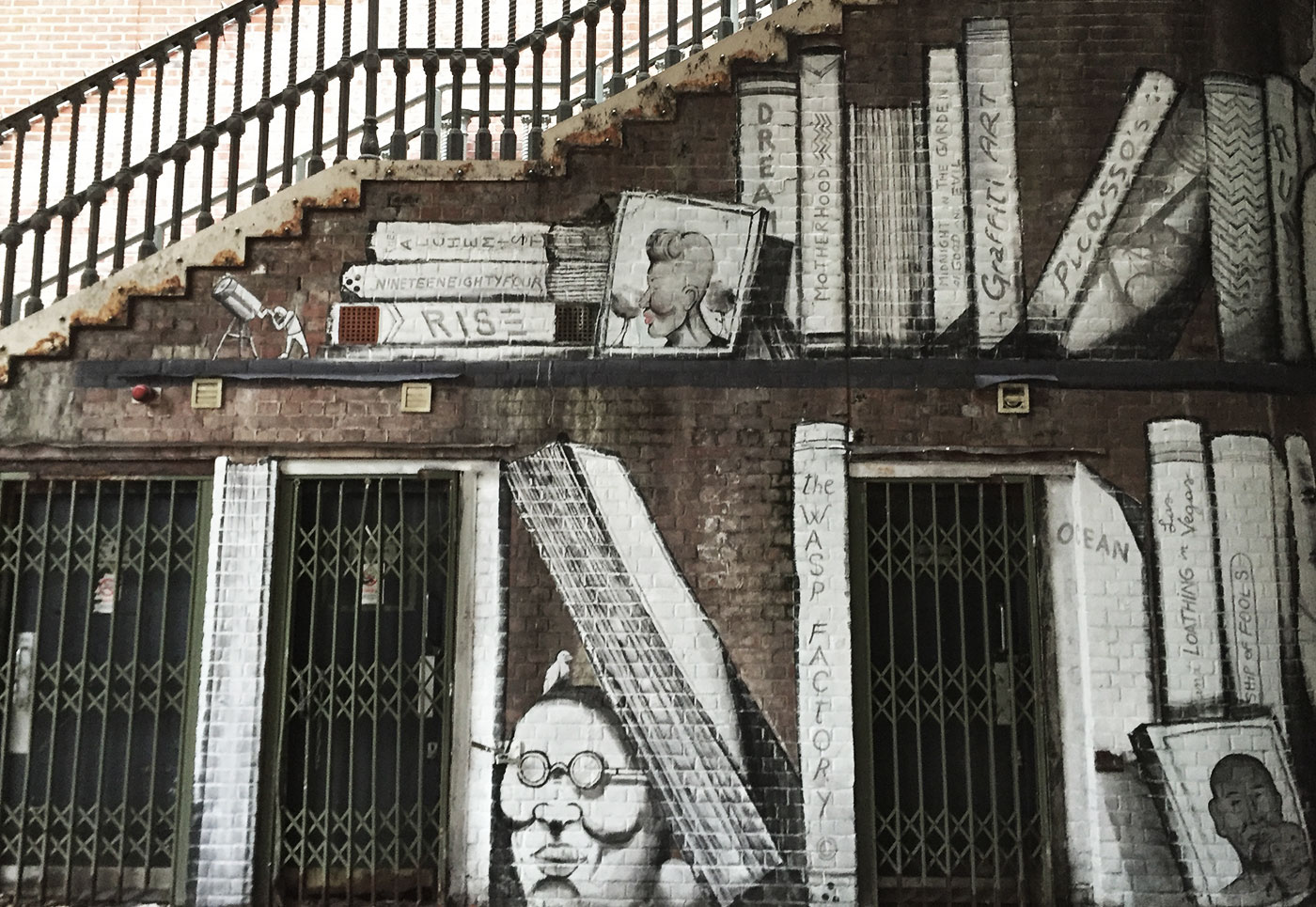 Thank you to Gareth for chatting to us. You can grab your Kindle edition of the most excellent 'Terrible Lie' here: https://www.amazon.co.uk/Terrible-Lie-Christopher-Hart-Novel-ebook/dp/B01I8JN0VA
Mural art by @runtheartist on Surrey Street Market, photographed by the Croydonist; 'Terrible Lie' cover courtesy of the author
Posted by Julia