If your new year's resolution is to embrace more local arts and culture ahead of Croydon becoming the Borough of Culture in spring, well then this one's for you. Odd Eyes Theatre is bringing their new play On The Line to Stanley Arts next Thursday, 19 January. A tale of two inner city teenagers exploring issues of cultural identity and barriers to social mobility, we catch up with the Odd Eyes Theatre artistic director and the play's writer Emilia Teglia to find out more.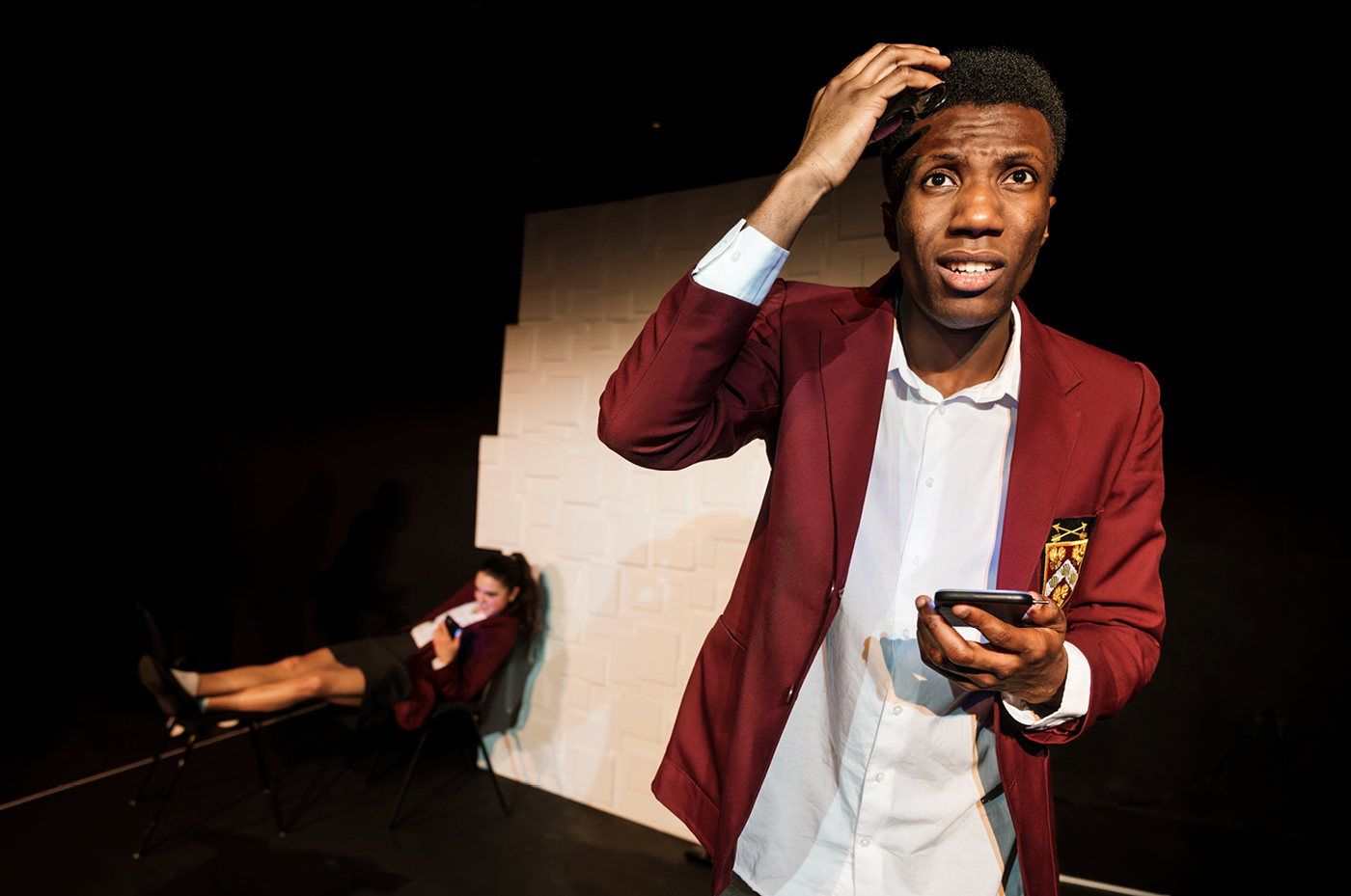 Croydonist: How did Odd Eyes Theatre come about?
Emilia: It all started in 2010. As a young homeless person, I got involved with Cardboard Citizens, a company that uses theatre to bring about personal and social change. The experience was an eye-opener and it helped me find a new direction in life. After getting my act together as well as an Honours Degree in Theatre Studies, I decided to pilot Odd Eyes using participatory theatre techniques to promote dialogue between people from different backgrounds and walks of life. Odd Eyes Theatre has now been going for twelve years. We continue to reach thousands of people every year, including young people, migrants, refugees, disabled and neurodivergent people, giving them a platform to share their unique experiences through theatre and film, and learning about others in the process.
Croydonist: Your creative practice focuses on the dynamics of communication across cultures – how did this focus begin?
Emilia: At some point after getting my life back together I realised how lucky I had been: moving from 'rags' to 'riches', across social circles as well as countries, I had the opportunity to meet with people from all cultural backgrounds, and that opened my horizon to new possibilities. By 'cultural background' I mean the values that shape us as individuals within the community we grow up and live in. There are often boundaries within these cultures that limit our range of knowledge and opportunities. The obvious ones are fundamental religious practices, but even within the micro-culture of our family we are often trapped by unwritten laws, from 'good manners' to communication patterns that become ingrained habits of relating to others. Theatre is a spiritual playground to overcome these rules and learn to open up to people from different walks of life. We can create a bigger, broader culture of exchange to enrich our lives and our society.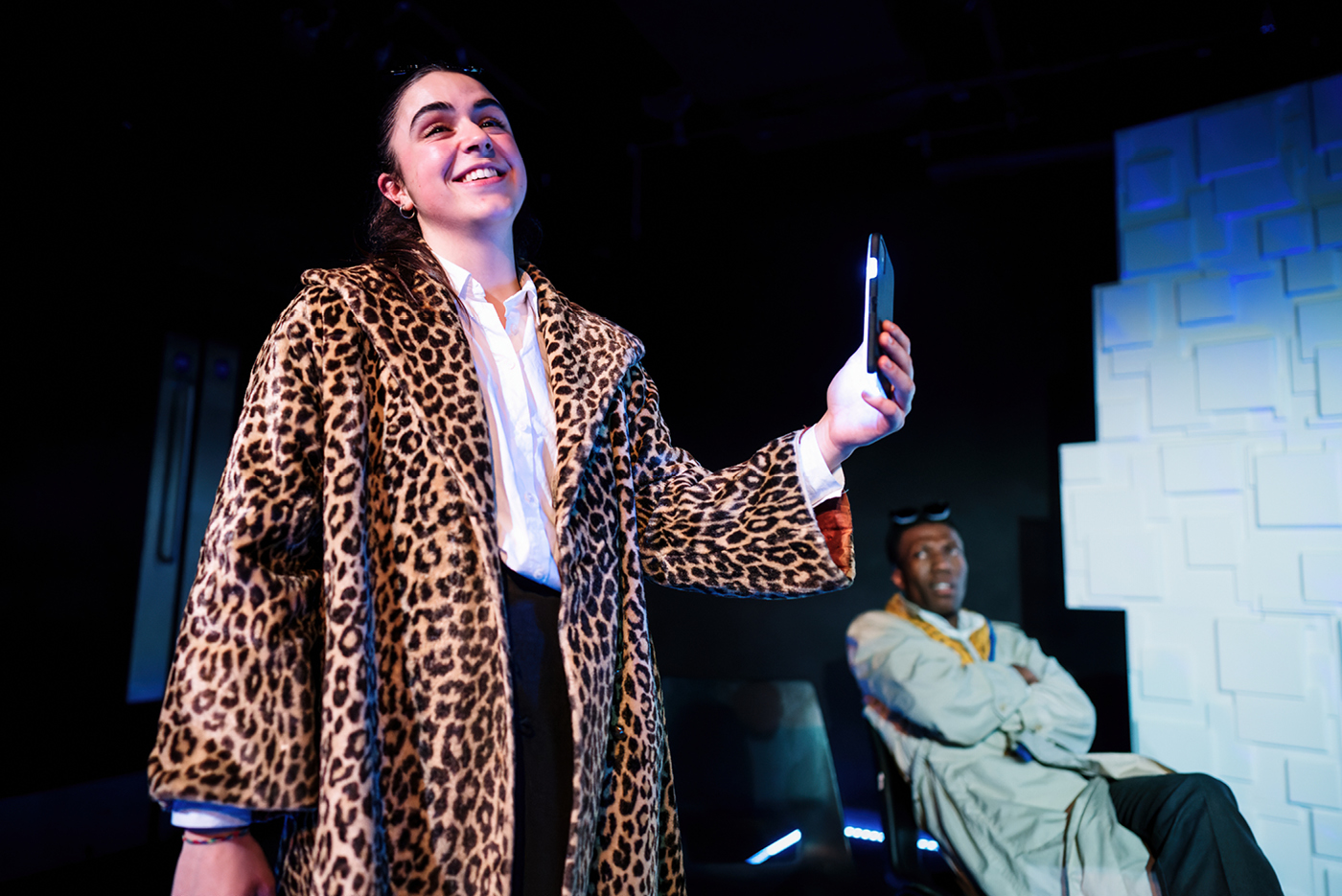 Croydonist: What was the process of developing On The Line with Action Youth Boxing Intervention and how did the collaboration occur?
Emilia: In November 2020 Nick Claridge from Action Youth Boxing Intervention invited Odd Eyes to run a couple of Creative Debate sessions as part of their half-term programme. Action Youth Boxing Intervention is a Camden-based boxing club open to young people from a range of backgrounds and with diverse needs. Some have been permanently excluded from school, many have special learning needs, the majority live in council housing.
Creative Debate is Odd Eyes' programme aimed at improving critical skills and confidence and raising awareness of …… It's like an artistic conversation: it tours schools, community and youth centres with films and plays based on real experiences. Participants watch them, debate the issues that are closest to them, and respond by creating their own material – either a scene, a play or a film.
This is how On The Line was conceived. Two participants from Action Youth Boxing Intervention, Emily and Cheyanne, came out with the seed of the story in reaction to the short film #Haters. Their idea stood out for me because it spoke about the complexities behind statistics: two young people who, on paper, tick the same boxes, but in reality are facing very different challenges. It was a story that needed to be told to wider audiences.
Over the course of one year, we worked together to incorporate Emily and Cheyanne's story, their experiences of social differences, of friendship, of music and social media into a coherent narrative. I put together the first draft and we brought it back to the original group from Action Youth Boxing Intervention for feedback. They read it out loud, loved the story, cringed at my old woman's language, and translated it word for word into their everyday slang. The final step, early in 2022, involved a tour of schools to gather even more responses from young people into the final draft.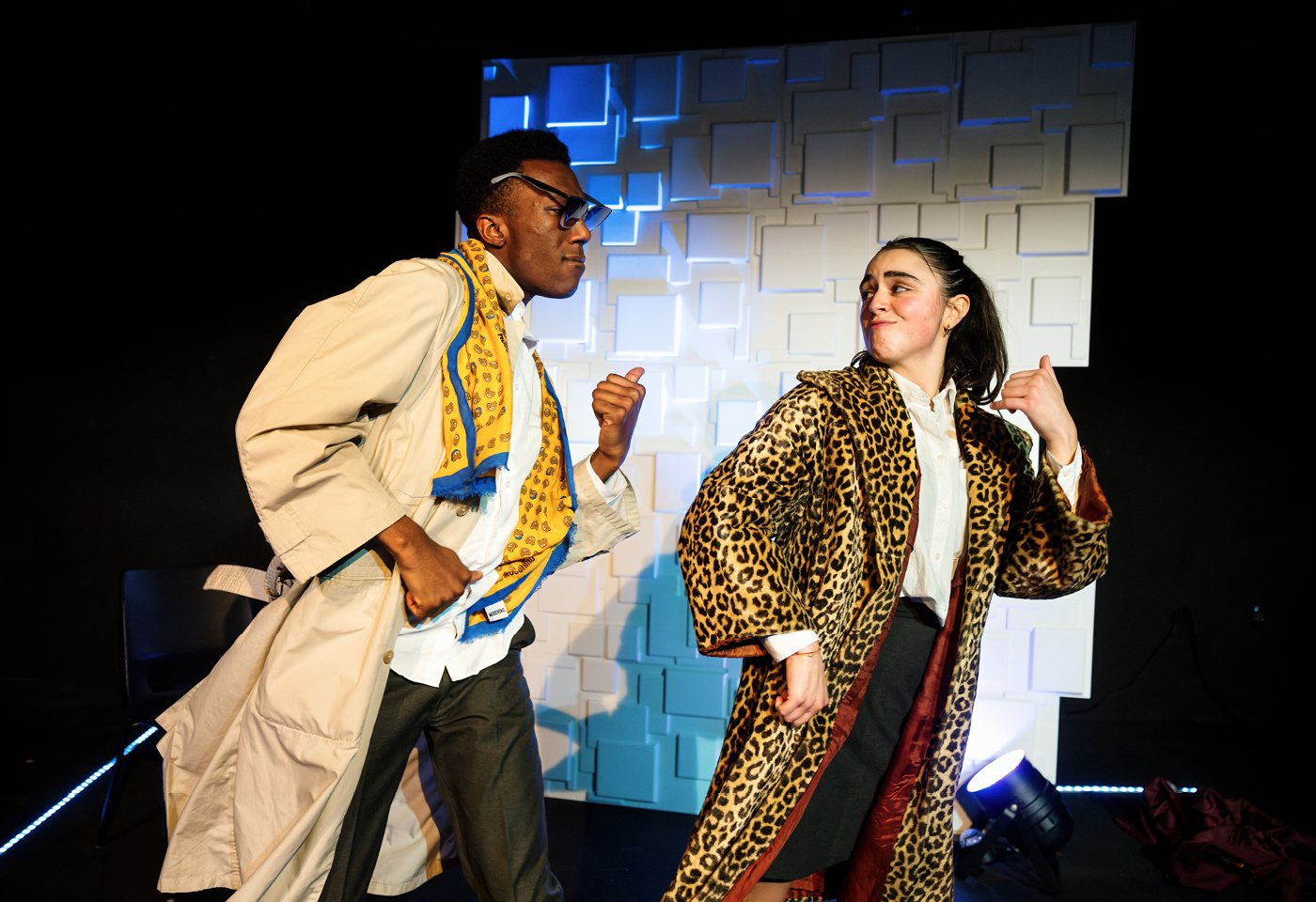 Croydonist: After a successful run in Camden, what are you looking forward to about bringing the play to Stanley Arts?
Emilia: It's such an exciting time to come to Stanley Arts. This year Croydon is the London Borough of Culture and Stanley Arts has a prominent role as the borough's community and artistic hub, so it feels important that this play about young Londoners should perform here.
Community is at the core of Stanley Arts' programme and we are blessed to have the backing of a venue that shares our ethos and is very supportive. We want as many local residents to be able to watch the play. As well as the evening show, there will also be two matinée performances specifically for schools. Schools get in touch!
Croydonist: What should our readers expect if they book a ticket to On The Line?
Emilia: On The Line is a coming-of-age story about two best friends going on an adventure out of their 'ends' that will change their life forever. Ultimately, for all its current banter, musical references and language, this is a play dealing with universal themes of friendship and some of the difficult choices we all have to face when growing up that shape the adults we become. People of all ages have already identified with the story.
In the words of the audience that saw it at Camden People's Theatre, expect something "fun, fresh, daring, at the same time thought provoking and hilarious."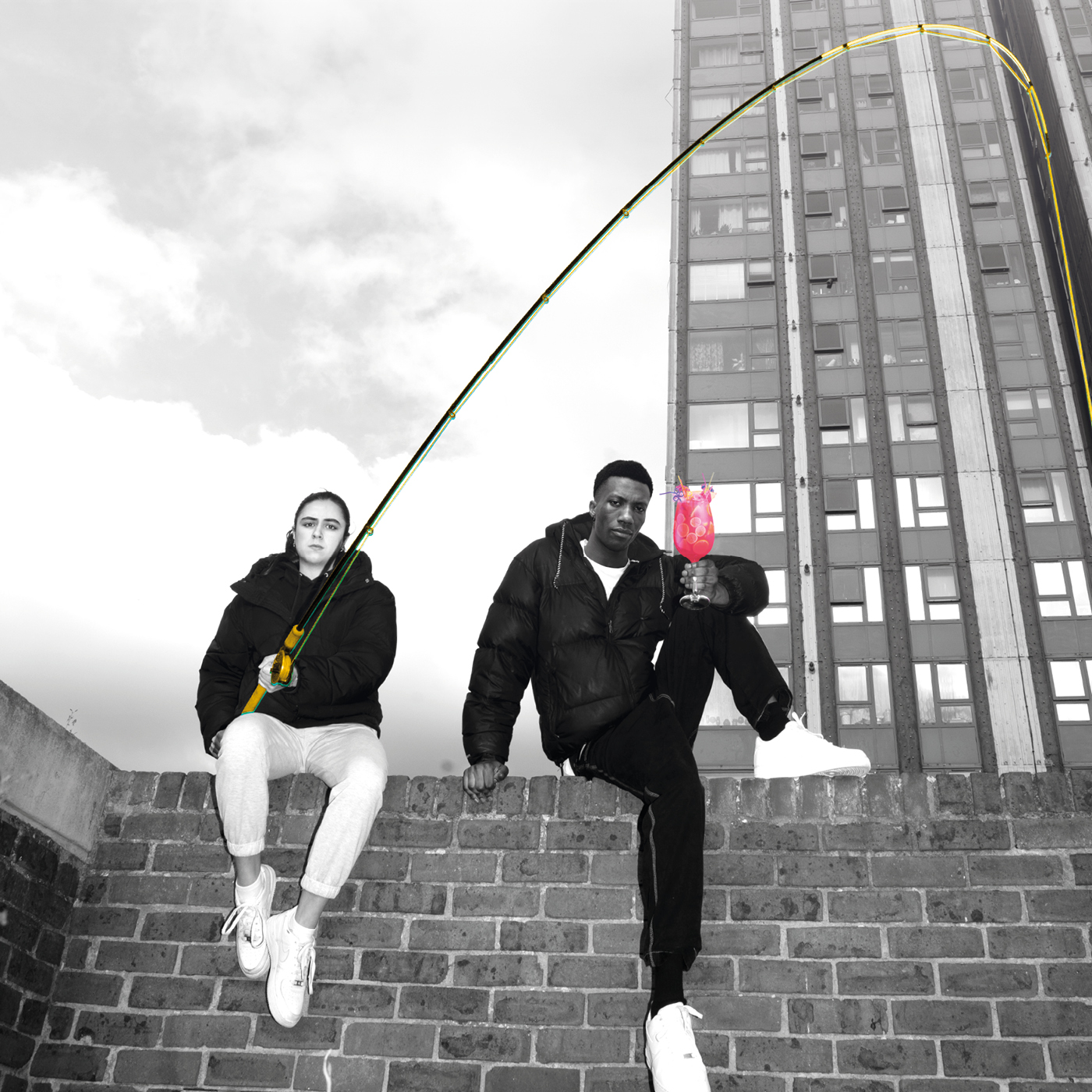 Thank you to Emilia for chatting with us. Find out more about Odd Eyes Theatre on their website, and follow them on Instagram, Twitter and Facebook.
On The Line is at Stanley Arts on Thursday 19 January at 7pm. Book your ticket here.
Images courtesy of Odd Eyes Theatre, first and last photos by Paul Grieve and other photos by Alex Brenner
Posted by Julia