If you happen to glance between where the foxgloves sway and the poppies turn towards the sun you may glimpse a fairy hiding amongst the flora…
…Alright, I'm not on drugs, but if you head to the top corner of our local green space, Park Hill, you'll happen upon a picture-postcard-pretty walled garden overflowing with flowers and herbs, and dedicated to the memory of Cicely Mary Barker. The name sounds familiar, right? Think back to your childhood reading – she's famous for her Flower Fairies books which she wrote and illustrated from the 1920s onwards. Born in our lovely town (obviously), and honing her artistic talents at Croydon School of Art from the tender age of 13, she actually used the local children of Croydon as her models.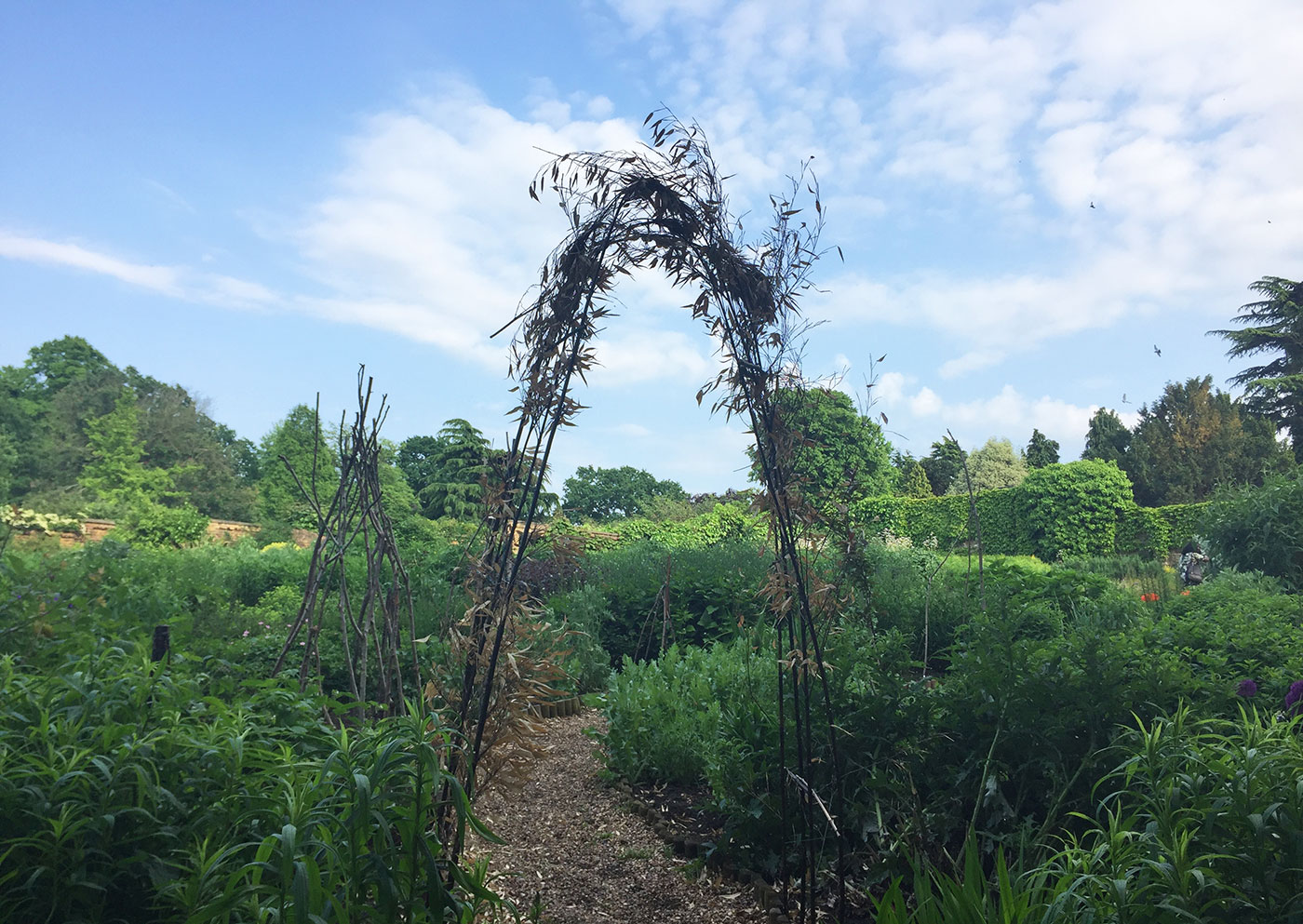 This section of the park is also very much about the present, as the walled area also contains a community garden run by Friends of Park Hill where you can join them for a spot of gardening on saturday mornings (10am to midday). Those of you without gardens can stop moaning now, and go and lend a hand.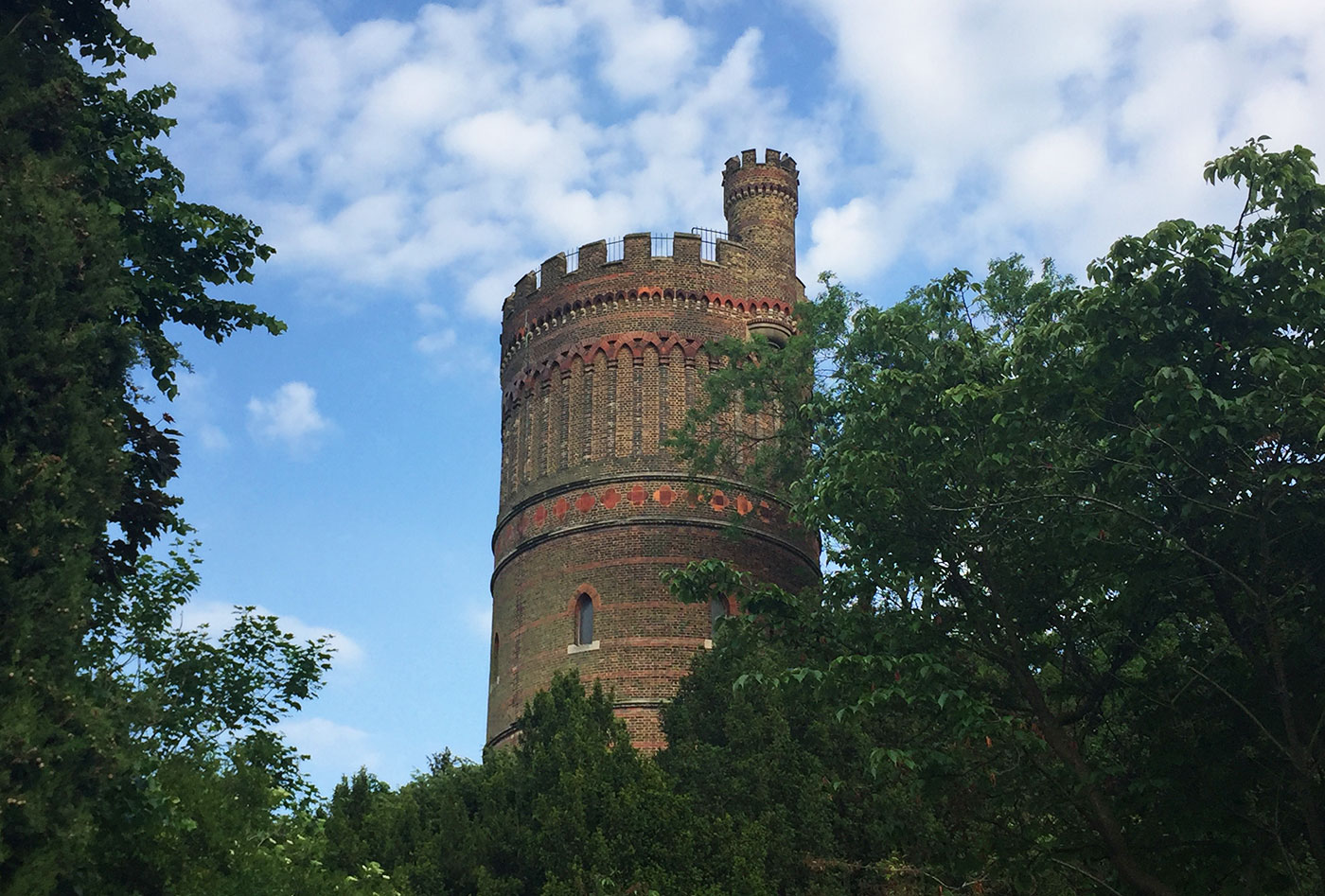 Looking up to the sky through the trees you'll see a curious circular tower peeping through. If you blink you may think you see a lady holding a parasol with a gentleman in a top hat gazing out from the tower's roof…
…Ok, this isn't fantasy, it did actually happen – albeit over a hundred years ago. The tower in question you see in the park today was actually built to hold water for our borough (all 950,000 gallons of it) from 1867 to 1923. When it was in use, Victorian visitors were able to pay to go up to the viewing gallery to look out across Croydon and beyond. These days it's closed to the public, but we hope one day we might be able to do the same.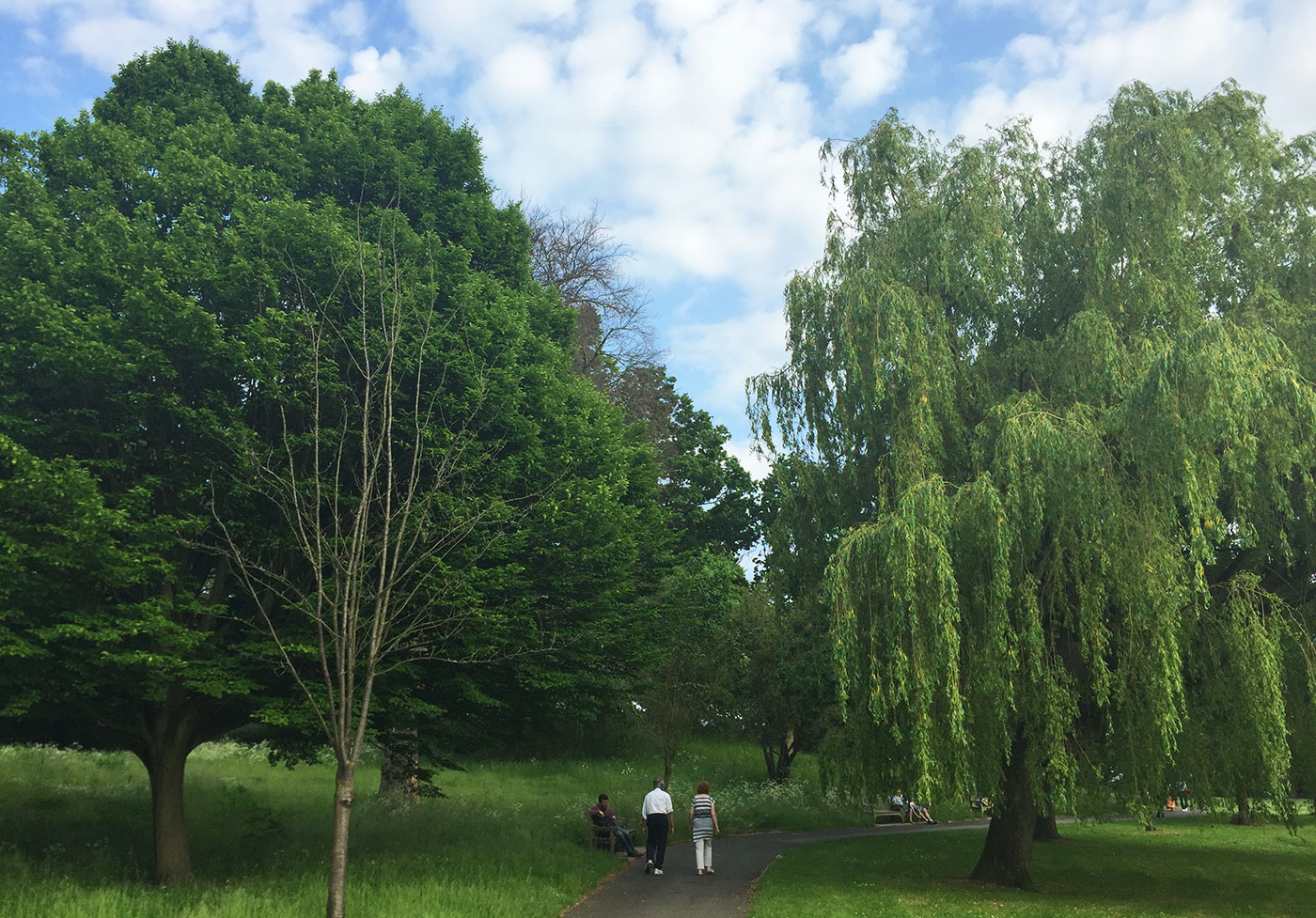 Considering the stag that took residence in Park Hill last september (and has even been immortalised by a local artist), fittingly the park was originally part of the 227-acre deer park belonging to the Archbishops of Canterbury. The good old Victorians bought the land in the 1880s and spent £2000 laying out the park (which sounds rather pricey to me for the time – but they really went to town on the numerous species of trees, I love a good weeping willow…)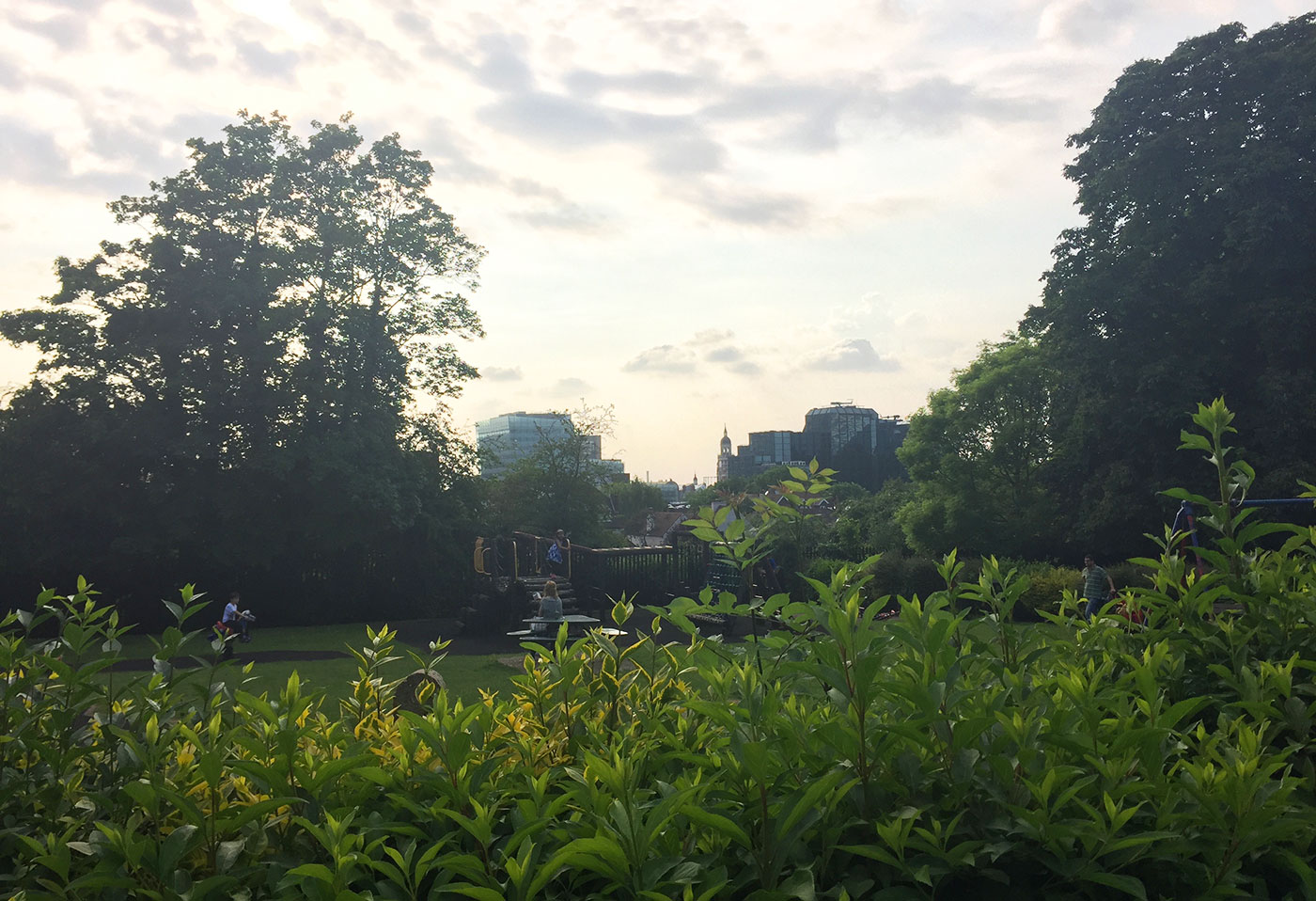 In addition to all these quirky delights, there is a café open in the summer months (from 10am seven days a week), serving much more than the ordinary flavours of ice-cream – toffee fudge fiasco anyone? – and drinks and snacks to boot. There are sports courts to play basketball and tennis (we're still looking for our rackets in the garage – honest), plus a play area to keep the kids out the way (sorry, entertained) whilst the adults picnic. Oh and our dog likes it too. So this is what I'd call a properly perfect park.
Park reality.
Posted by Julia