For our first creative chat of 2021 we speak to local maker Rosie Naismith, who I discovered last summer when I purchased one of her awesome Frida Kahlo fabric face masks. Better known by her Instagram and Etsy name RosieGirlLondon, Rosie primarily designs and makes dolls – and some of those dolls you may recognise as being rather iconic… If you remember her beautiful NHS dolls that featured on our Christmas gift wish list last year, I'm sure you'll be eager to read more about Rosie's work.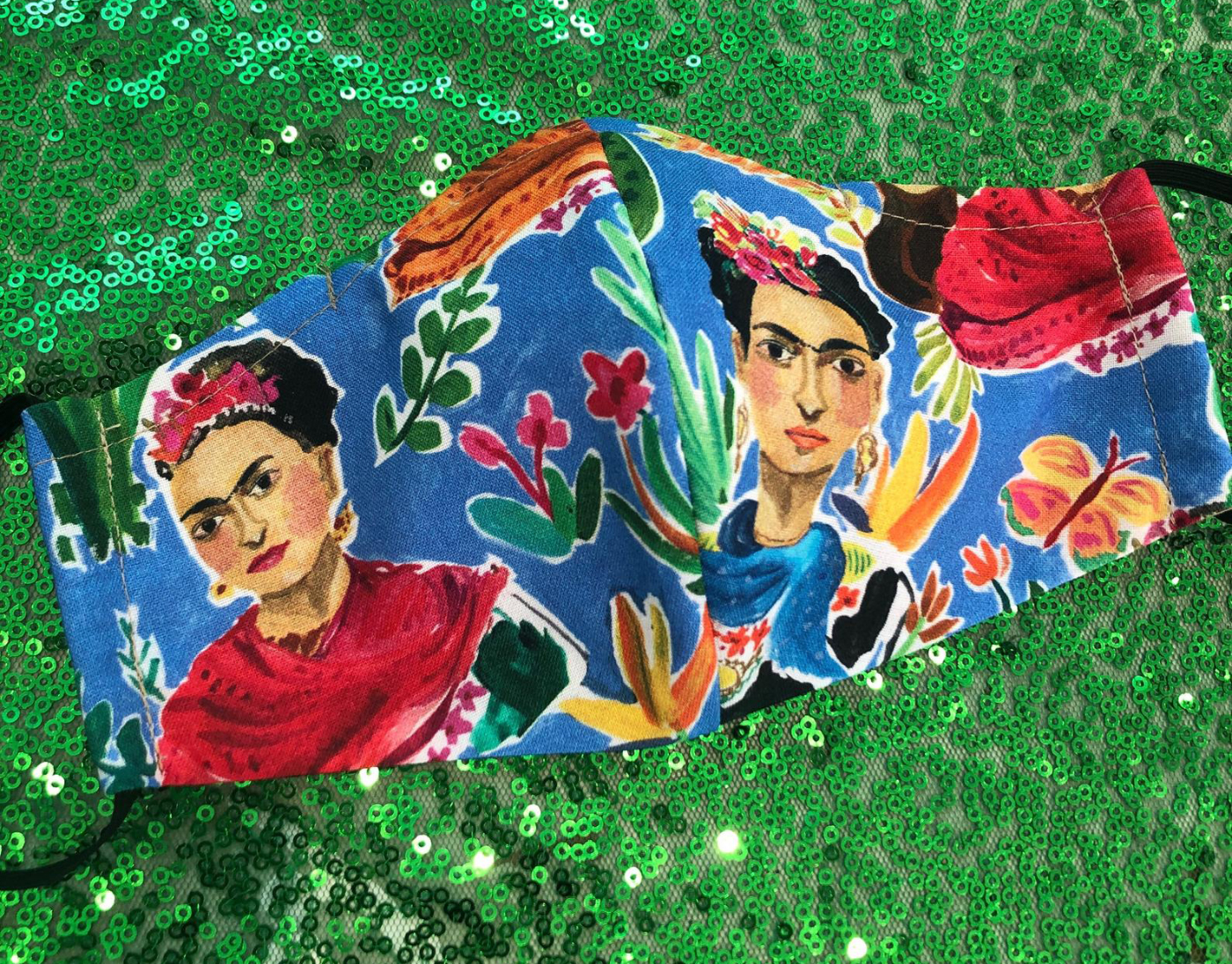 Croydonist: First of all, Croydon native or convert?
Rosie: Well my family on my dad's side where croydon natives – my dad owned a car garage in Derby Road, West Croydon and my nan lived in the flat above. She picked us up from school everyday so I hung out there everyday in my youth. I currently live in Morden.
Croydonist: You describe yourself as a doll maker and creator – how did you get to where you are today?
Rosie: I started out as a dressmaker, which I loved but once I had children it became quite stressful as I did a lot of bridal so I started making dolls and the rest in history – I haven't looked back since.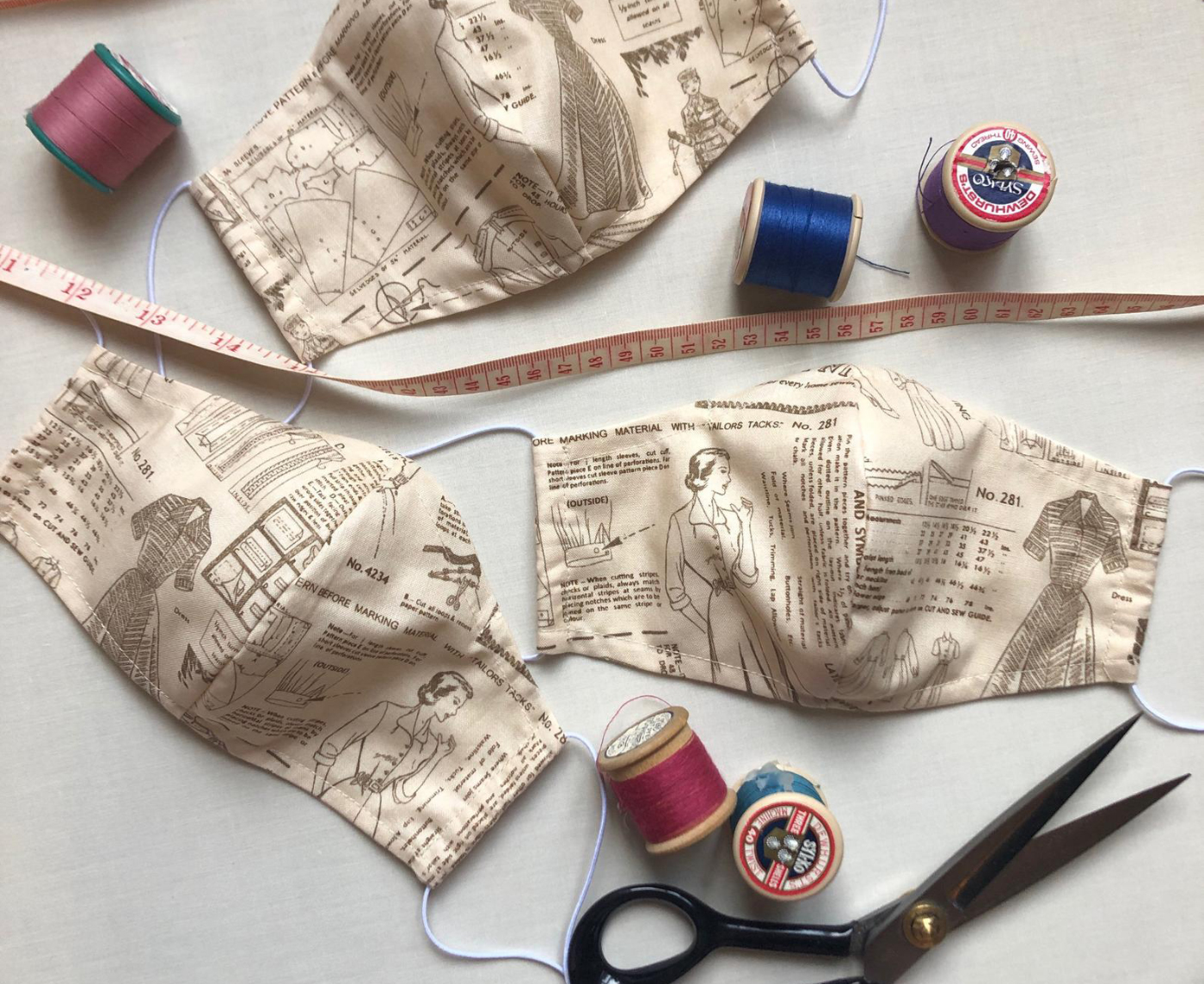 Croydonist: Where do you create your work?
Rosie: I work from home. I had a studio in my garden which I used when I was a dressmaker and pre kids, but now I'm in the front room and all over the house. However I'm in the process of making a space so my family have their living room back.
Croydonist: How do you come up with your ideas for new pieces?
Rosie: I'm inspired a lot by icons, but also in the everyday, toys the kids have, old toys and dollies I had. I try to use as much upcycled materials as I can.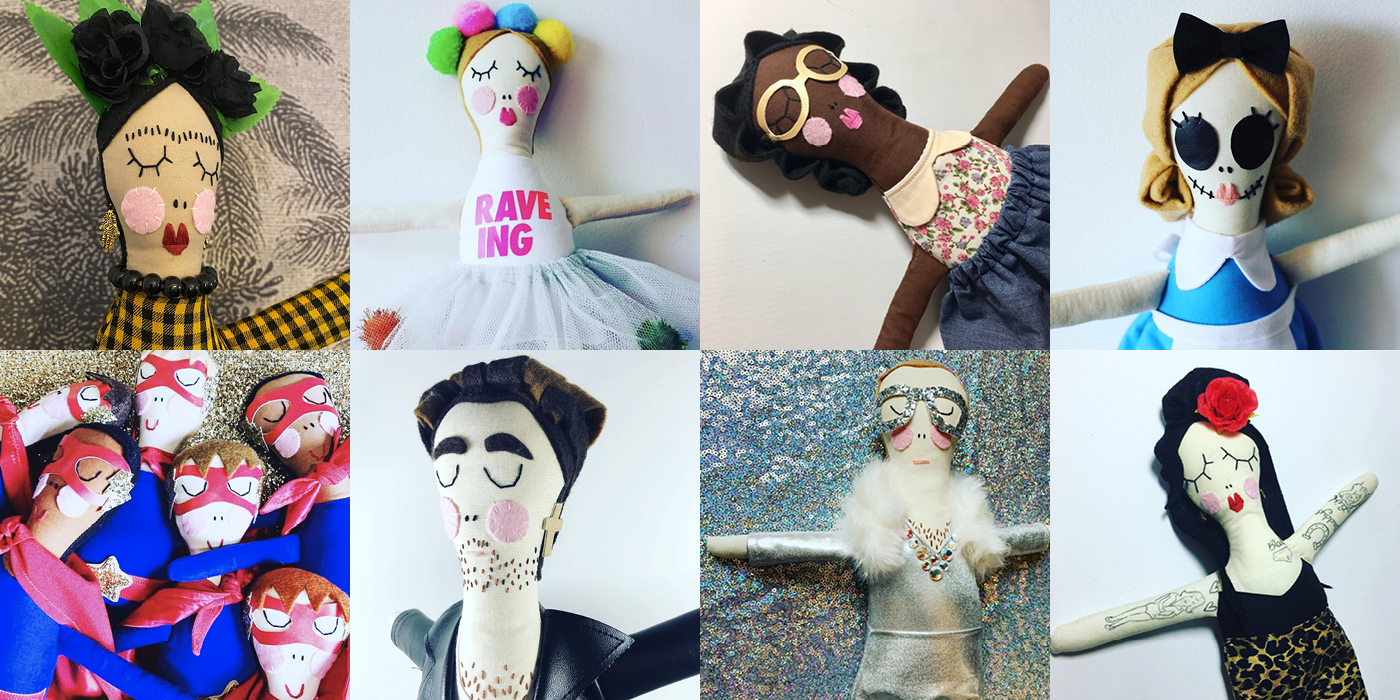 Croydonist: What's been your most challenging piece to make?
Rosie: I made a customer a Dolly Parton doll, which was really cool. I don't usually add boobs to my dolls but obviously had to for Dolly – they really were tricky to do!
Croydonist: How long does a piece typically take you?
Rosie: It takes around 2-4 hours.
Croydonist: What's your process when making a piece?
Rosie: I hand-stitch all the faces, and use a machine to sew the body together, alot of the finishing touches are also done by hand.
Croydonist: What's been your most popular piece?
Rosie: Definitely Frida – she is my fav too!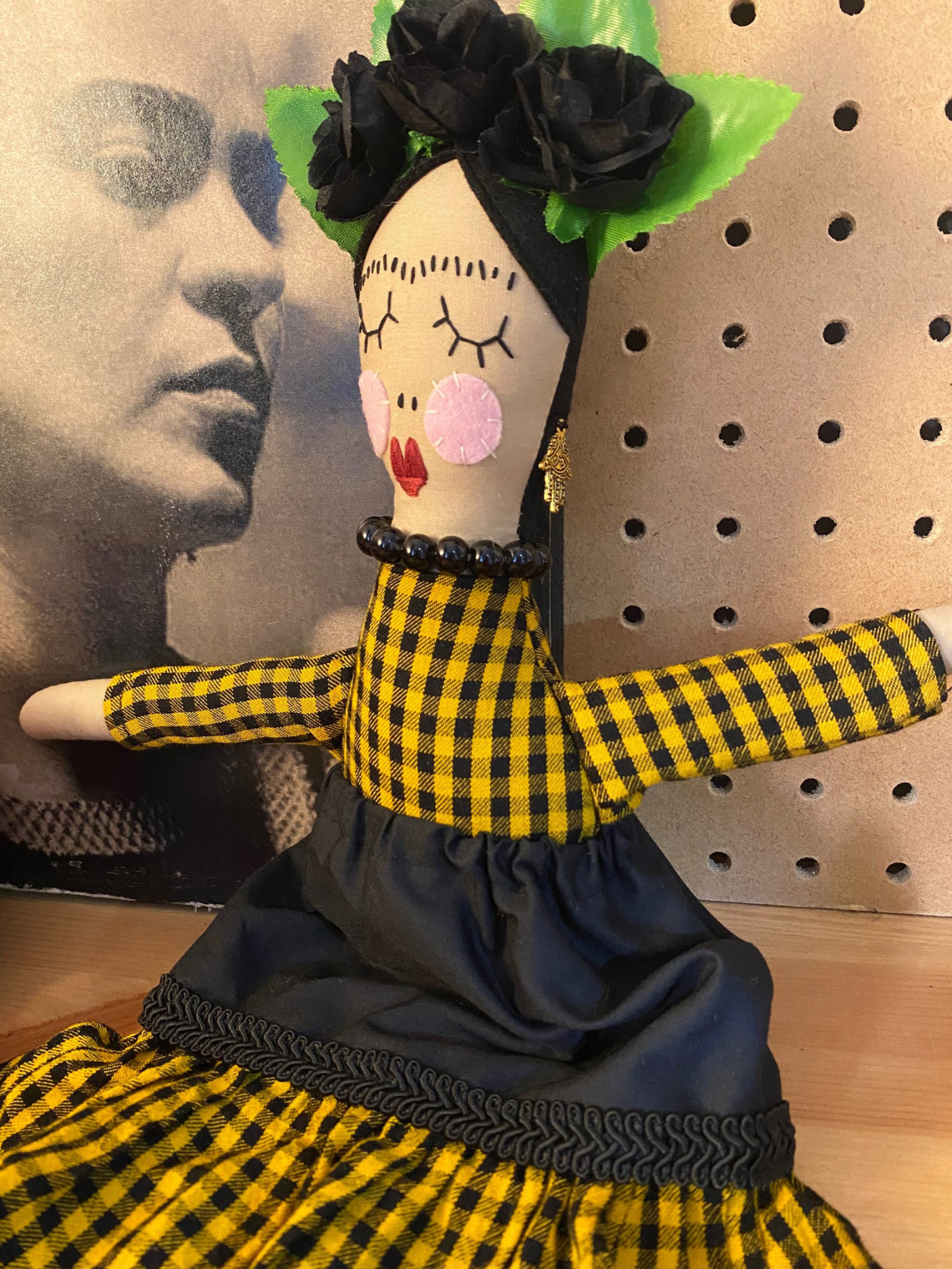 Croydonist: What's been your most quirky commission?
Rosie: I'd say the most quirky to date was one of the contestants from RuPaul's Drag Race – let's just say there was a lot of black leather pvc.
Croydonist: Classic interview question – if you had to invite 3 creatives to a drinks party (when we're allowed to that is) who would they be?
Rosie: Frida of course! she is my absolute idol. Marvin Gaye because he is a musical genius and Amy Winehouse she was just fabulous.
Croydonist: Favourite spot in Croydon for inspiration?
Rosie: I have to say when I'm around West Croydon I do become very nostalgic, but I also love driving over the flyover at night time.
Croydonist: What's next for you this year?
Rosie: Well I'm just going to put my head down and work on some new pieces which I've had in the pipeline for a while and just enjoy what i do.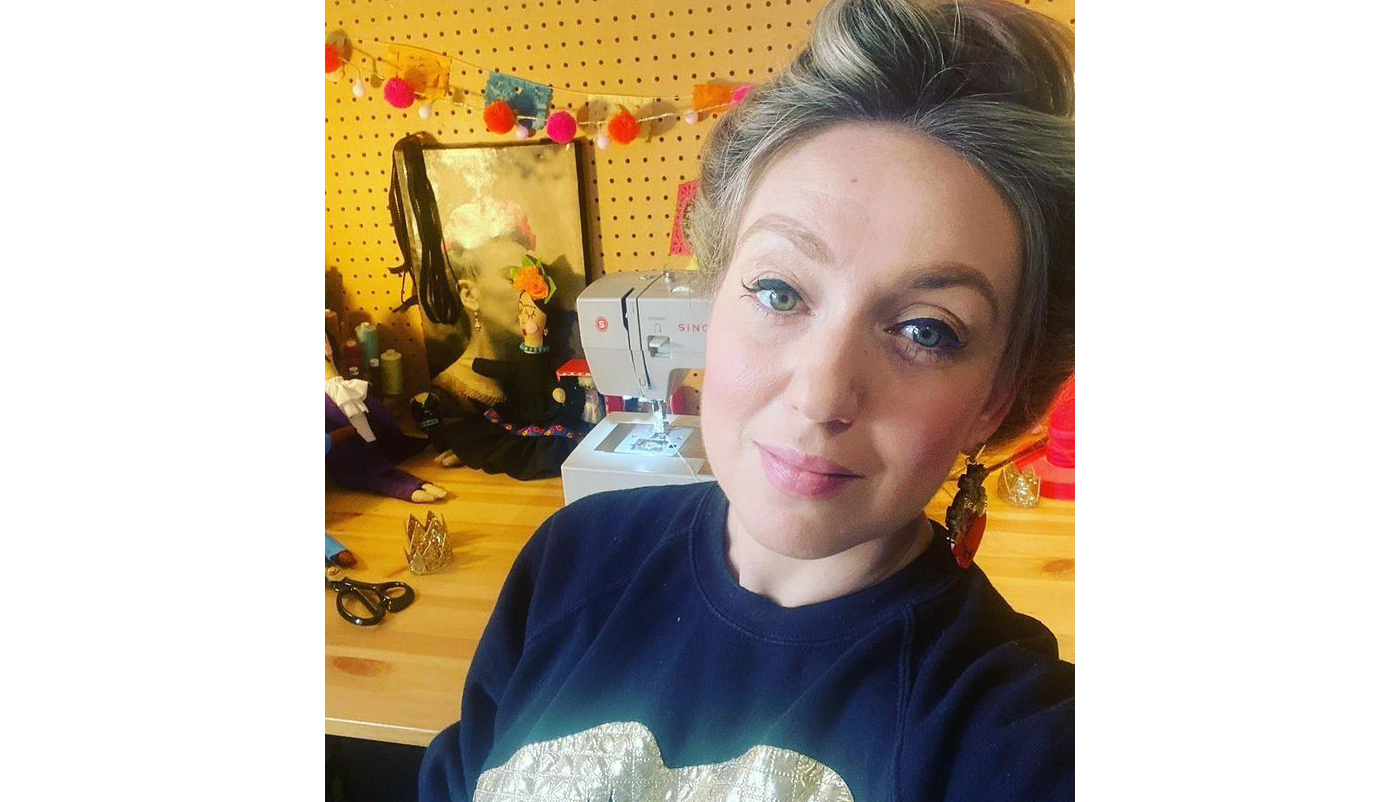 Big thanks to Rosie for chatting with us. Keep up to date with her new work on Instagram or visit her online shop.
Images courtesy of Rosie Naismith
Posted by Julia