This year I have broken my own unofficial festive rule. I don't normally agree to Christmas decorations before December, but then I suppose it's not a 'normal' year. So I now find myself writing my Croydon Christmas gift wish list surrounded by lights, tinsel and baubles, that I willingly helped put up on 29 November. Yes November! Being that I live with two Christmas 'enthusiasts' I fear it's going to be hard to revert back to my rule next year… But for now I'm going to embrace it.
We are big fans of shopping local (and local shops need our support now more than ever) so I had fun putting together my rather eclectic Christmas gift wish list from Croydon makers, artists, and businesses, which I have loosely put into categories, because that surely helps the elves, right? And hopefully our readers too, if you're looking for some shopping inspiration. So without further ado…
Dear Croydon Santa, please bring me for Christmas:
Food & Drink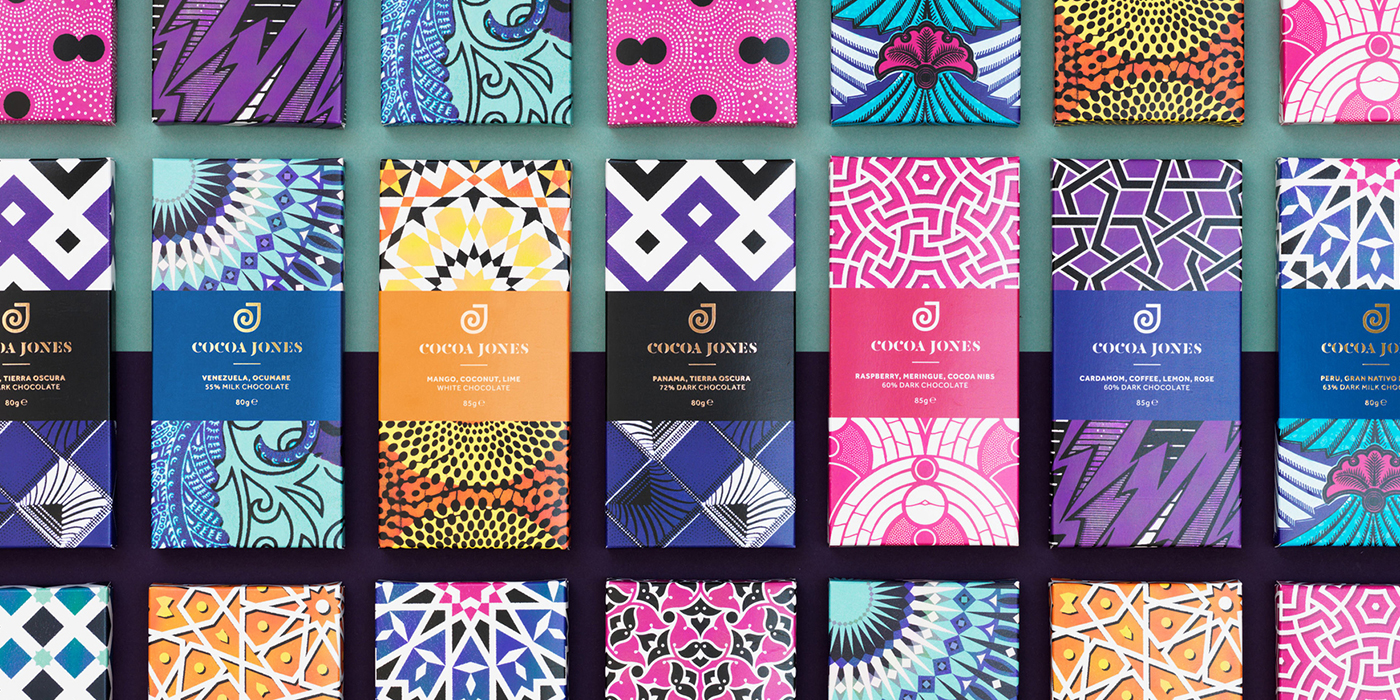 A chocolate bar from Cocoa Jones
What Christmas stocking is complete without some decadent chocolate treats?
Run by Purley residents, and husband and wife team Naz Khan and Michael Ogazi, Cocoa Jones offers all the decadence you could wish for with some exquisite flavour combos. Being a milk chocolate fan, I'd like this Banana, Pecan and Caramel Colombian milk chocolate bar, but there are plenty of other flavours to order as well as truffles and other seasonal treats in their online shop here.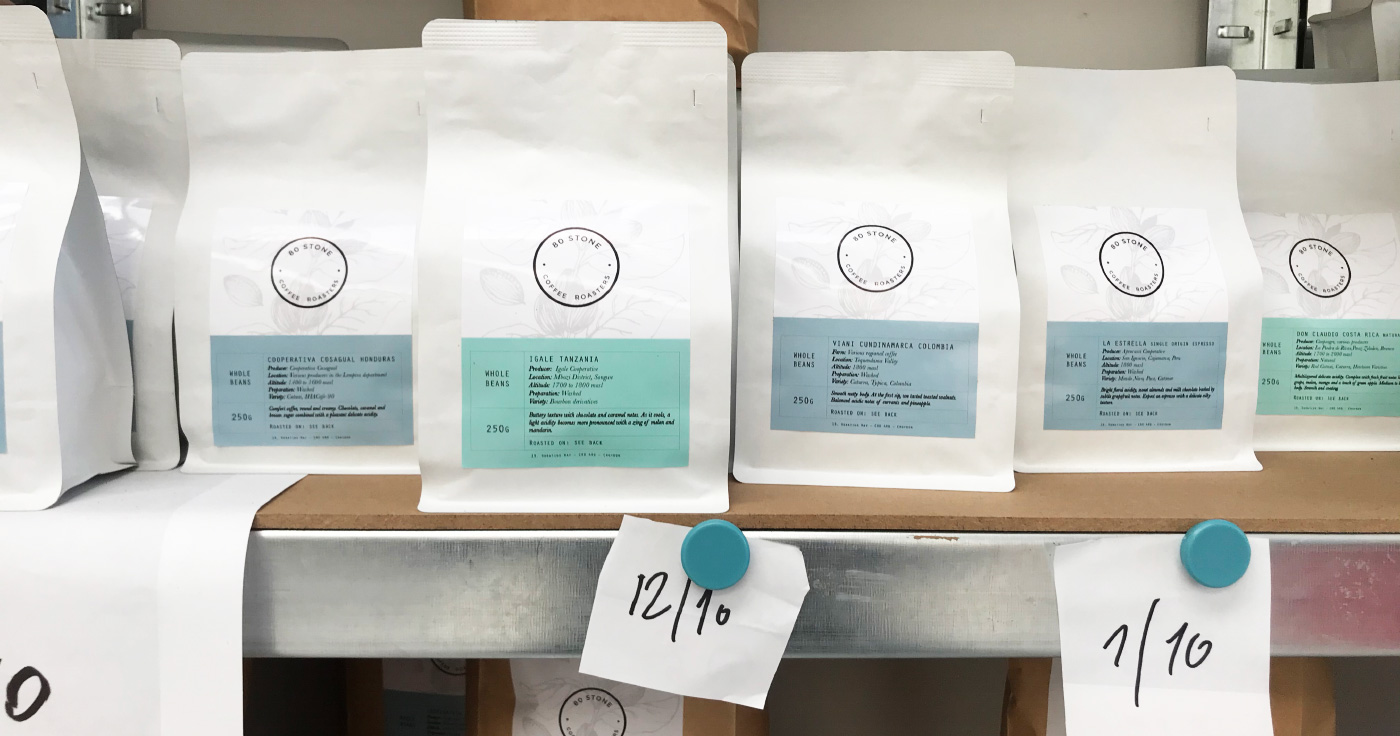 A bag of coffee from 80 Stone Coffee
We visited the Waddon-based coffee roasters back in October to find out more about their coffee, and they have a lovely online shop where you can buy 11 varieties of their coffee, which you can order as whole beans or ground for espresso, filter, aeropress, french press or cold brew.
Visit their shop here.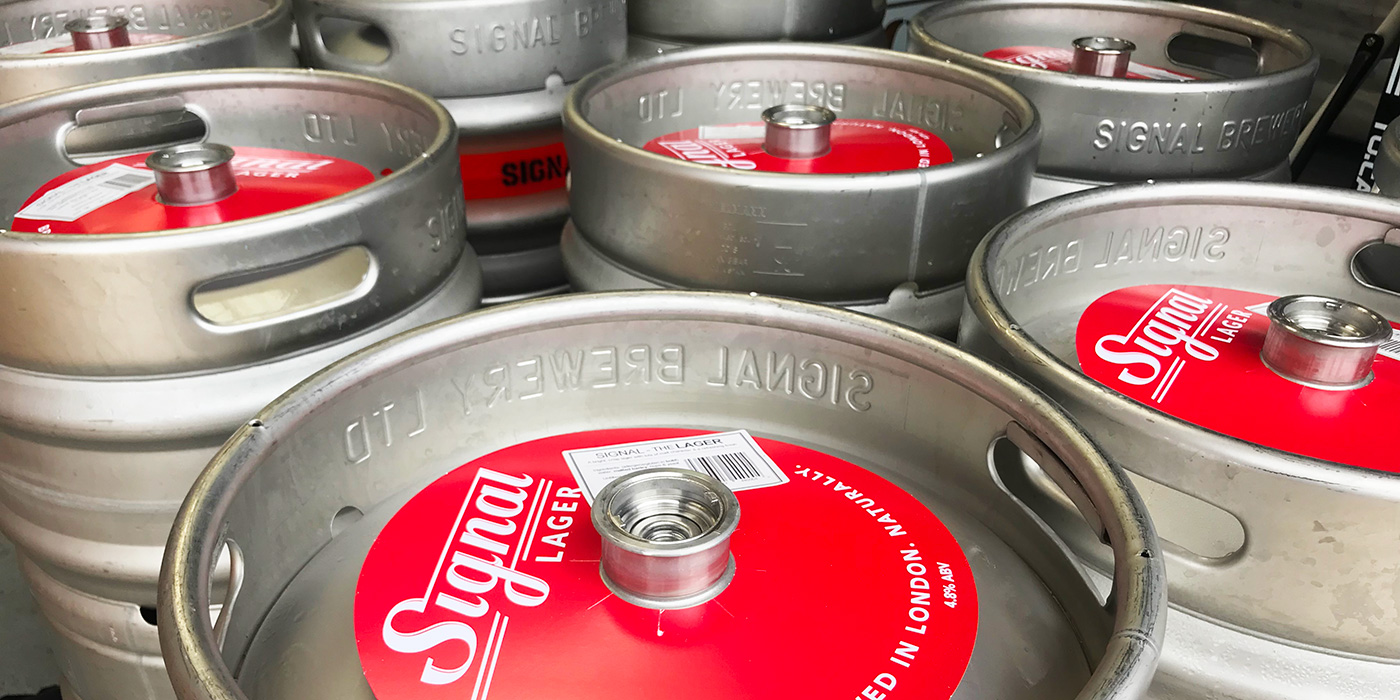 A case of Pale Ale from Signal Brewery
Ok this might be a sneaky gift for Angela, as I don't like beer (I know, I'm weird), but I would buy these based on their uber cool packaging alone. Signal are based down near Ikea and have been brewing away in Croydon for over 5 years now.
You can buy ale, lager, and even gin and cocktails from their store here.
—
Music
Stormzy's album Heavy is the Head
Ok admittedly Croydon-born international star Stormzy probably doesn't need my shopping support, but I have yet to buy his second studio album Heavy is The Head which was released last December. And it does have a very fine album cover.
The vinyl edition please.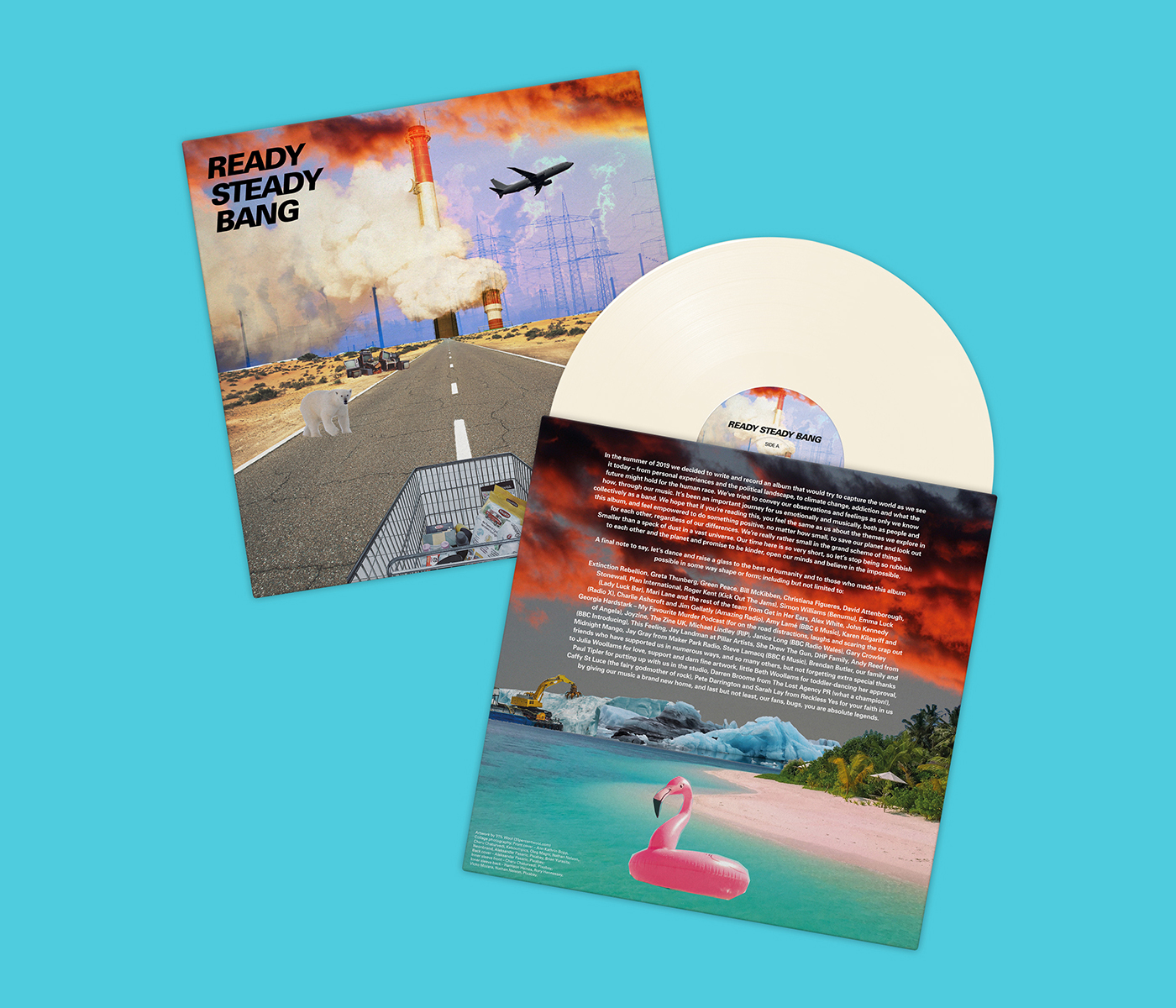 Bugeye's album Ready Steady Bang
Bugeye, as you'll probably already know if you're a regular reader, is a Croydon-fronted disco-punk band with our very own Angela at the helm. They released their super catchy and quirky debut album this summer, and, yes you may think I'm biased, but this is my most favourite album of the year. Other people (who properly review music) seem to like it too and it's just made the Louder Than War Top 50 Albums list. I quote from their review "Material that has a darkness to it, but wrapped up in upbeat disco beats and catchy fun tunes that demand you to dance. Our blend of disco punk". There you go – better words than mine.
Again the vinyl edition please. It's cream. (Oh and if you already have it look out for their remix EP in the new year).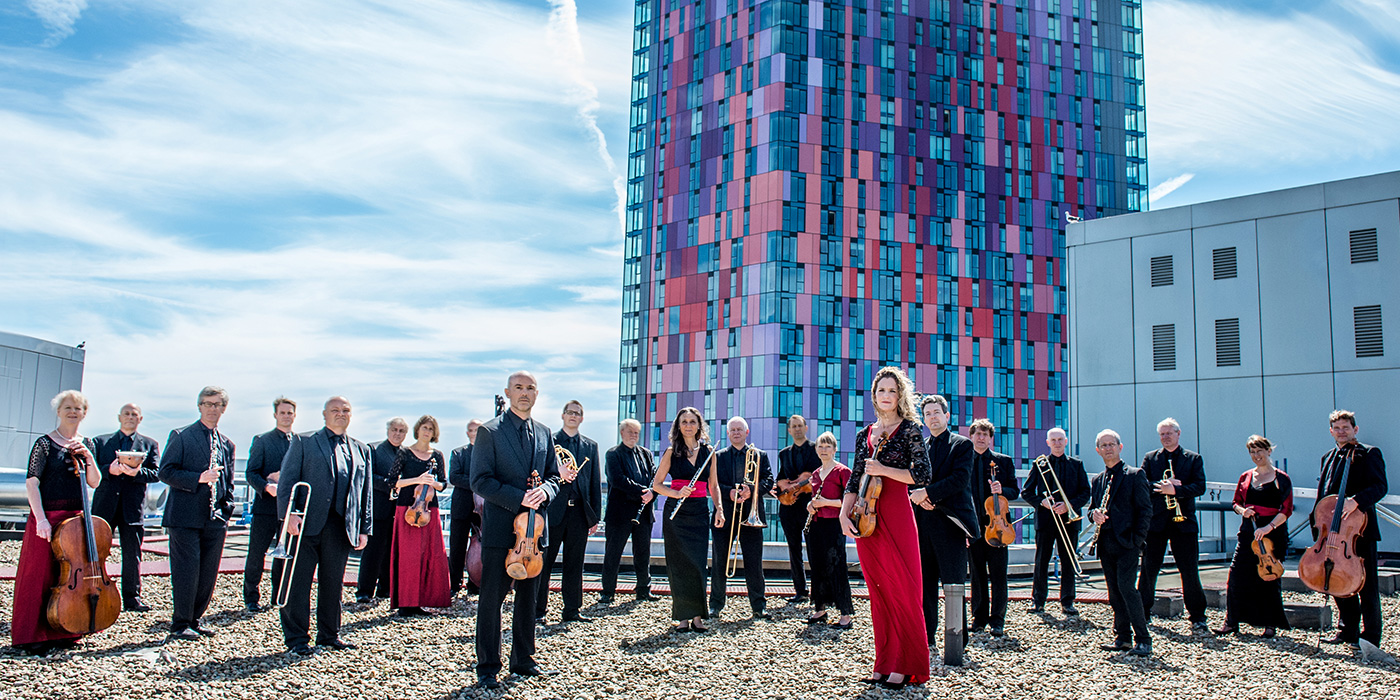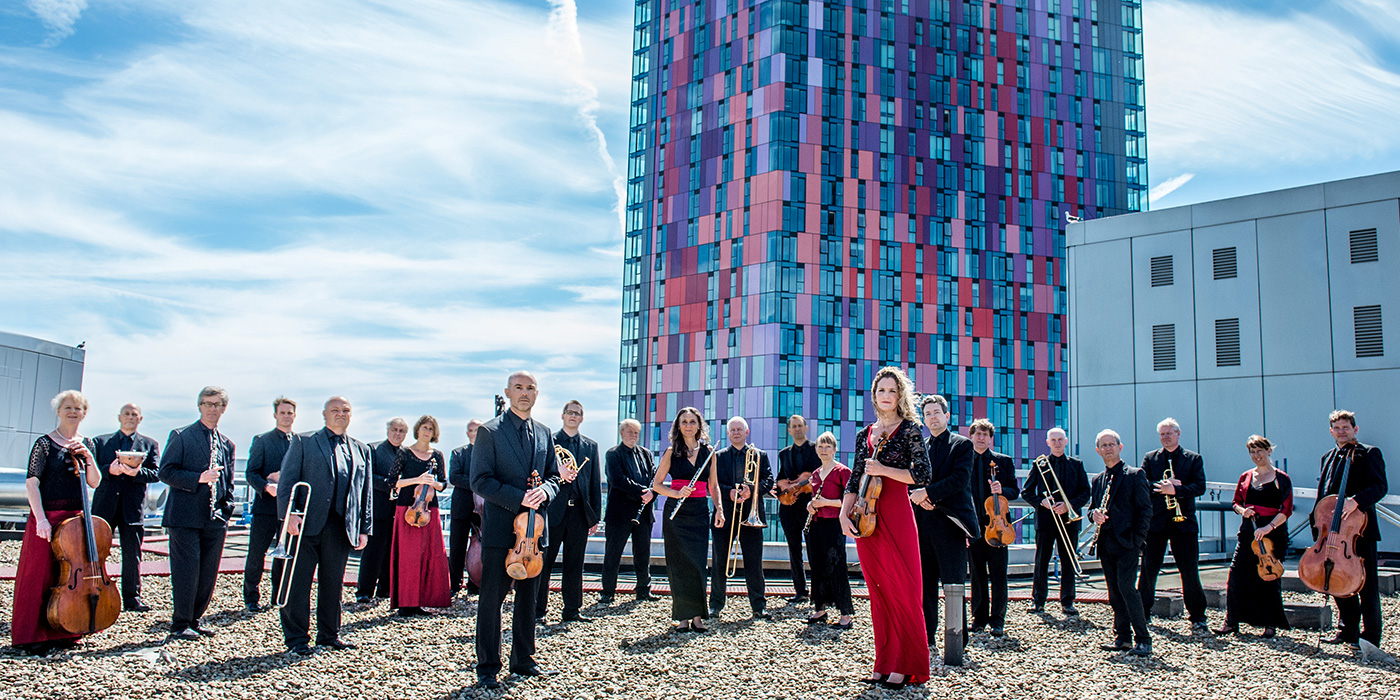 A donation to London Mozart Players
I think I need an altruistic interlude at this point so a £25 donation to the UK's oldest chamber orchestra (not to mention Croydon based) would pay for a young person to attend a concert.
Check out their other donation suggestions here.
—
Toys and games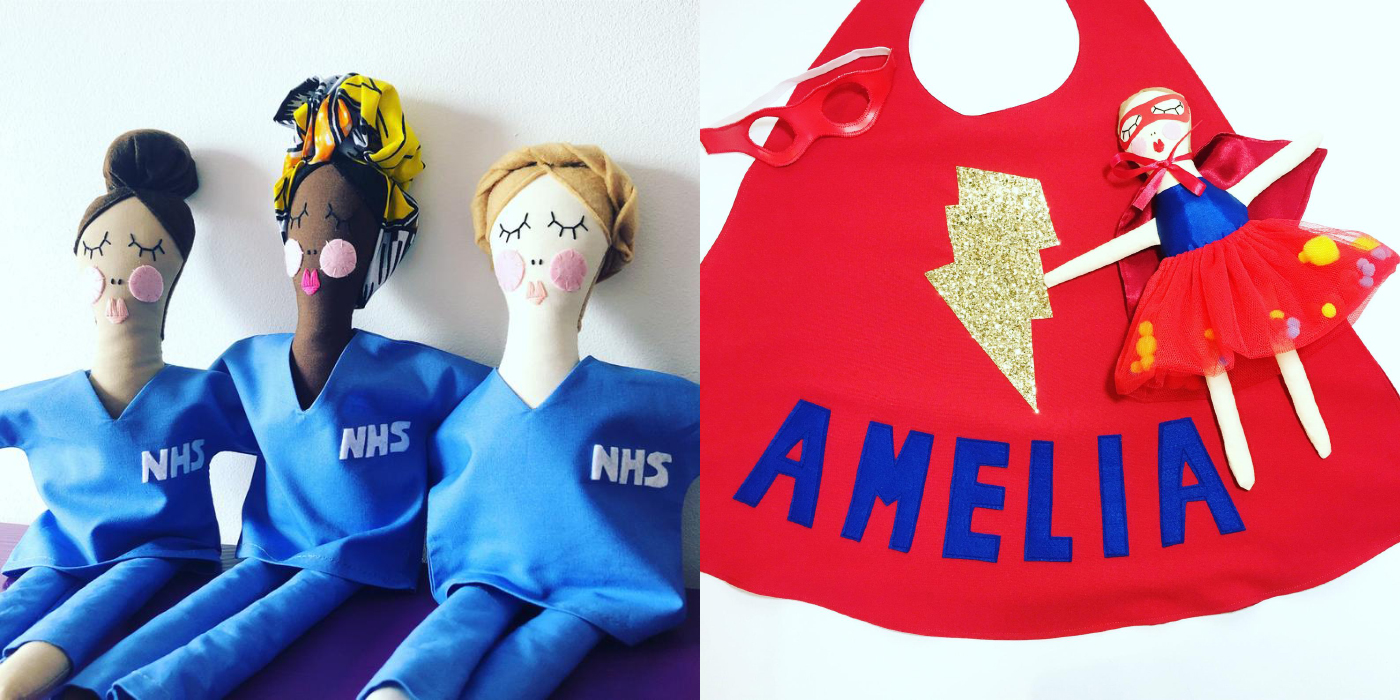 NHS doll and Super Hero cape from Rosie Girl London
I discovered local maker Rosie over the summer when I purchased one of her awesome Frida Kahlo fabric face masks, however she features on my list for her beautiful toys – I'm torn between her NHS dolls and her super hero capes (for our 3-year old not me), so I'm adding both.
Check out Rosie's online shop here.
A chess set from the Ludoquist
I'm very pleased we are finally out of lockdown so there is a bit of time for some IRL shopping. I'll be off to browse the games on offer at Croydon's very own board game café the Ludoquist next week. They are now back open tuesdays to saturdays 11am to 10pm, and sundays 11am to 9pm for household and bubble visitors.
In the meantime I'd like this travel chess set from their online shop, because of my new found chess interest since binge-watching The Queen's Gambit.
Browse their full online shop here for further inspiration.
—
Fashion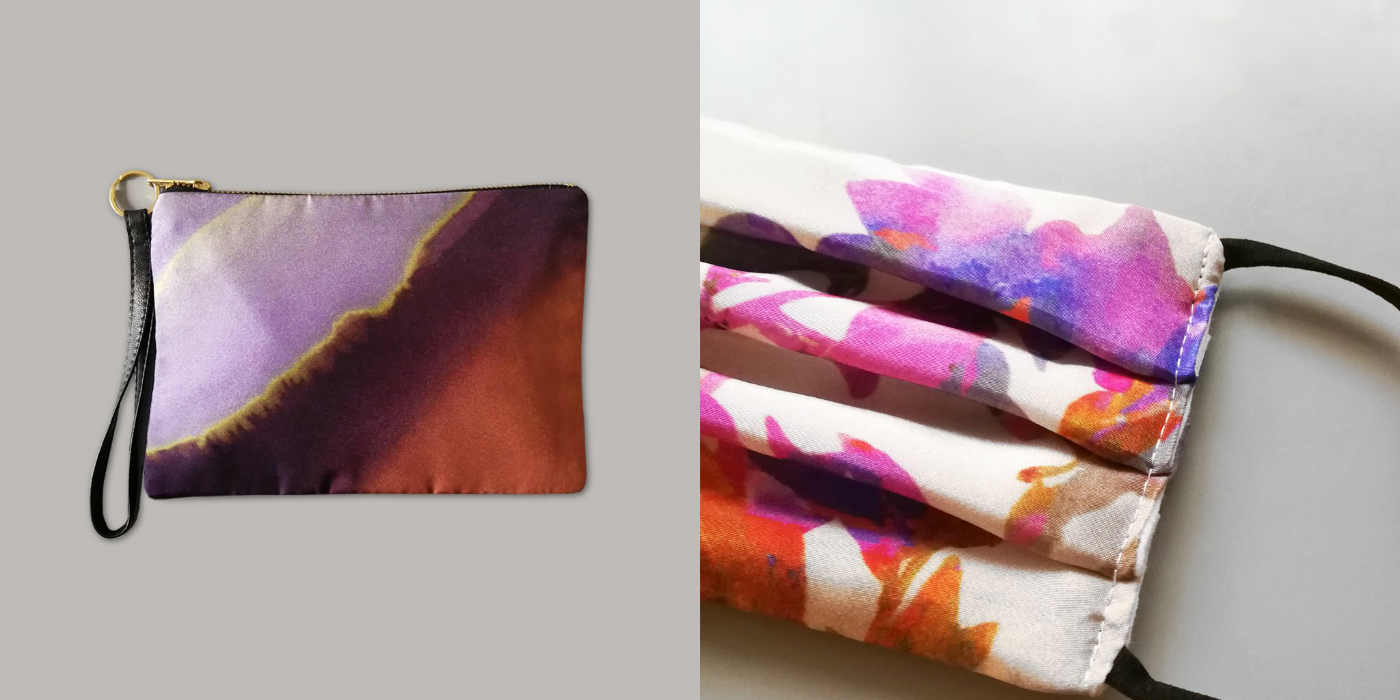 A bag and face mask from Samantha Warren
Croydon-based textile designer Samantha Warren has a beautiful online store, where you can browse different fashion accessories featuring her painterly fabric designs. I'm particularly drawn to Samantha's new bag collection inspired by the Isle of Skye. However I also need a new mask for the 2021 season and these ones include a donation to the NHS.
Check out her full store here.
A scarf from Croydon Women's Football Club
It's icy out so I've been on the lookout for a new winter scarf. Cassie pointed me in the direction of Croydon Women's FC as they have rather fetching new scarves on sale which support #fansfordiversity. If you're after one of these lovely winter woolies please DM the football club on Instagram for purchase details.
Photo by Ameena Rojee – a name you'll recognise from our feature in the summer.
—
Art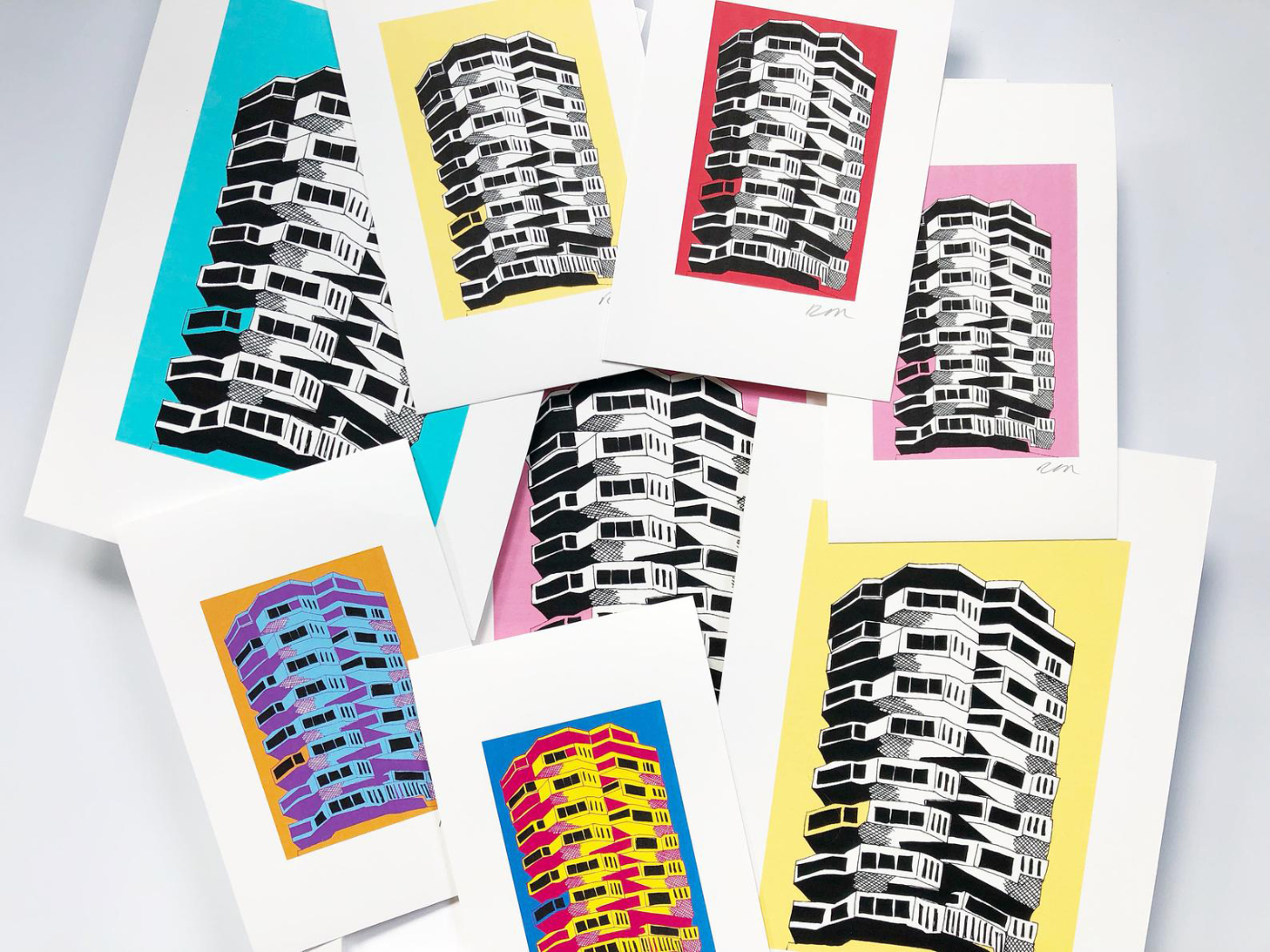 A 50 Pence Building print by Kate Marsden
As you'll know the 50 Pence Building is a bit of an obsession of mine. I will never tire of looking at it with all its angles and edges.
One of my favourite local artists Kate Marsden who specialises in mid-century inspired illustration has some new 50 Pence Building prints out, so I MUST HAVE! If you're not as obsessed with No. 1 Croydon as I am, check out her Croydon fabrics and face masks instead on her shop here.
A 50 Pence Building print by Glenn Foster
Continuing my love affair with the 50 Pence Building Glenn Foster (aka the Croydon Photographer) has created a gorgeous new gold metallic giclee print of the 50 Pence Building. This feels very appropriate as a Christmas gift and must hang on my wall ASAP.
Glenn had other beautiful artworks for sale here.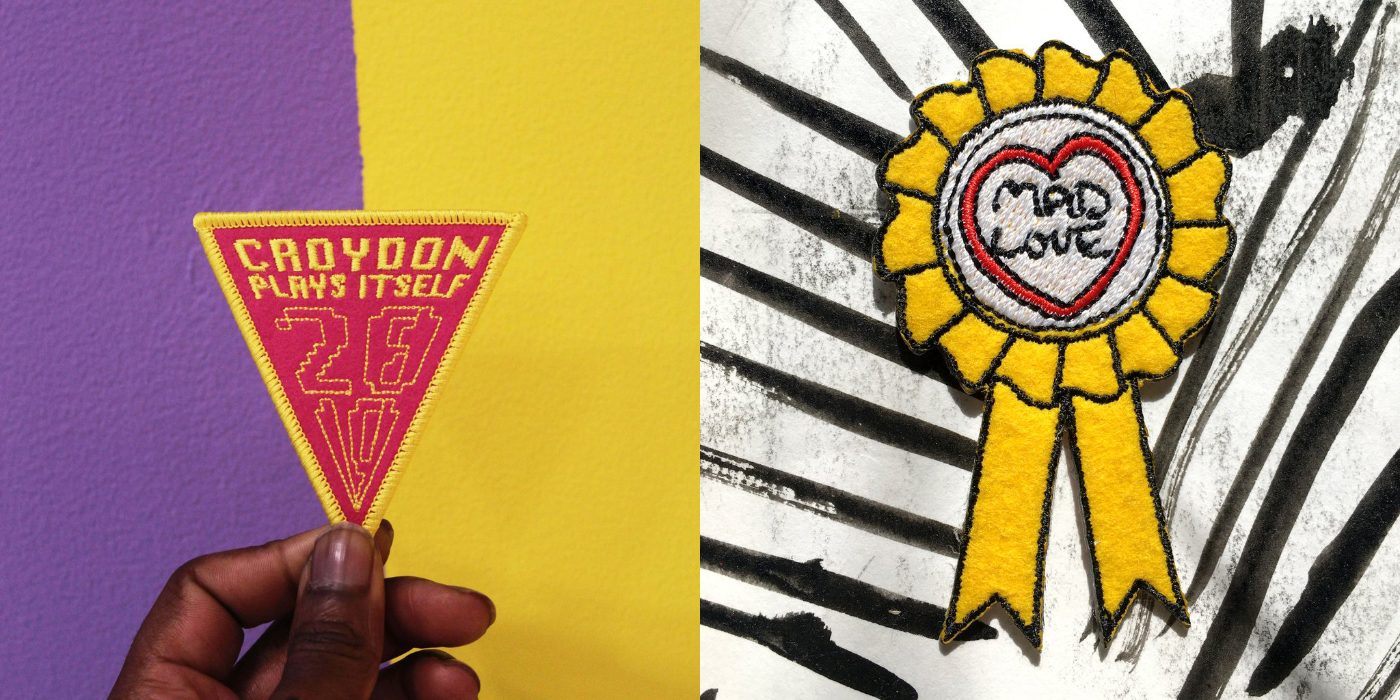 Artist patches from Turf
I love the artist designed patches you can buy at Turf's online shop. Perfect methinks for stocking fillers.
However from next week Turf will be open again IRL.
They'll be open Wed-Sat 11-5pm and are going full SHOPFRONT in the lead up to Christmas; making use of their shopping centre windows to sell artist creations from them, their collectives and studio members, with proceeds split between everyone taking part.
If you're after unique gifts basically everything will be super limited edition. If you're trying to shop local, almost everything sold will have been created by Croydon artists. Prices will start from £1.50!
This is a brilliant way to support Turf to keep their workshops and collectives running, so get yourselves down there if you're in the Whitgift Centre in the coming weeks.
—
Homeware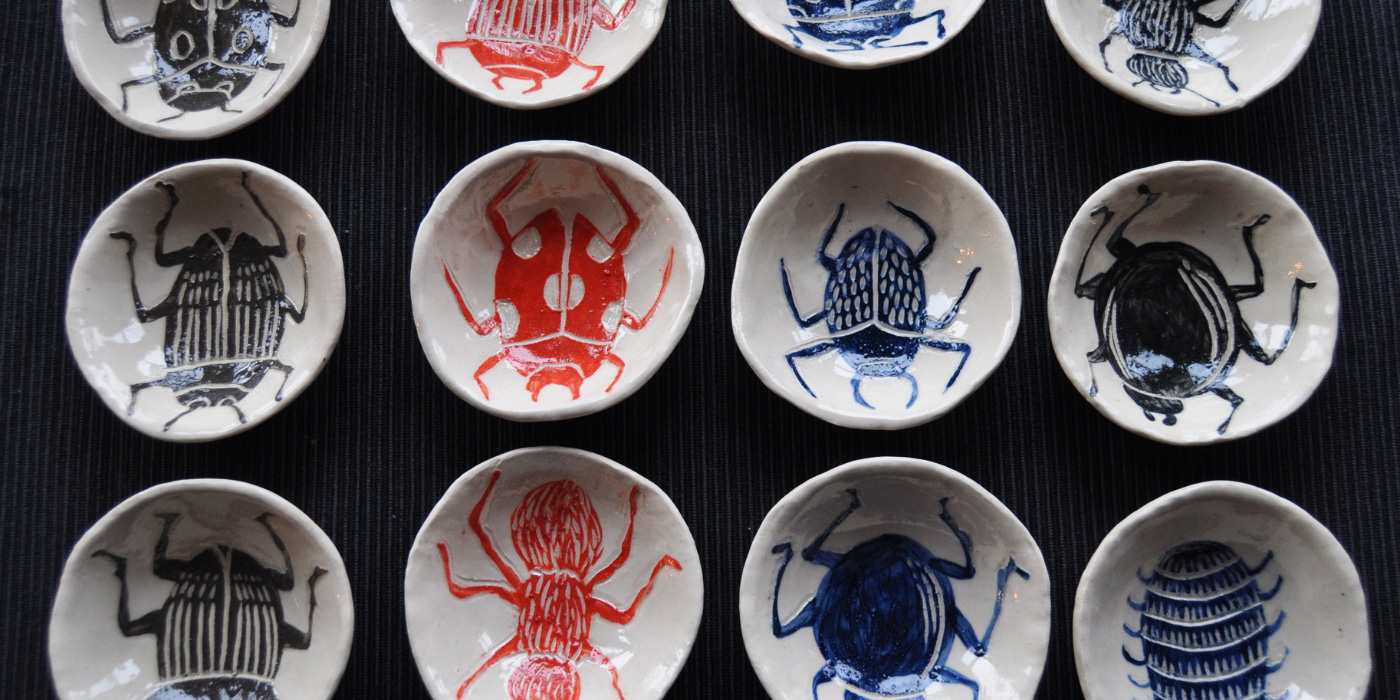 A creature dish from Love a Lemon Ceramics
You'll remember we recently chatted to local ceramicist Love a Lemon about her work. At this point I rather fell in love with a number of her products including her bug and snake dishes.
She also creates mugs, vases, bowls, jugs and more. Check them out in her shop here.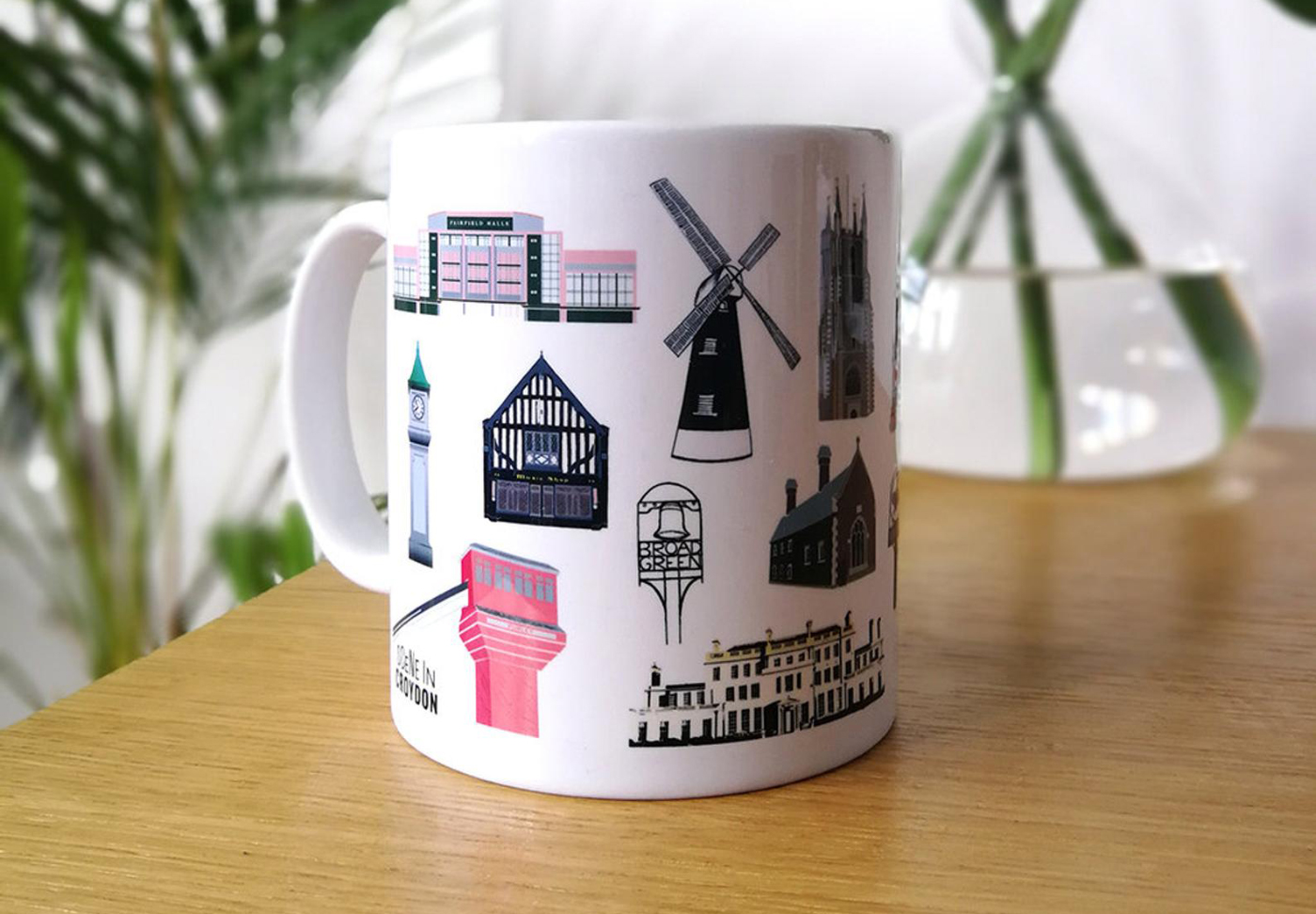 A mug from Scene in Croydon
The Scene in Croydon duo, who you'll know for their vibrant prints of Croydon landmarks have branched out into mugs, and you can even purchase a mug and print combo. A great Christmas gift set.
Check out all their wares here.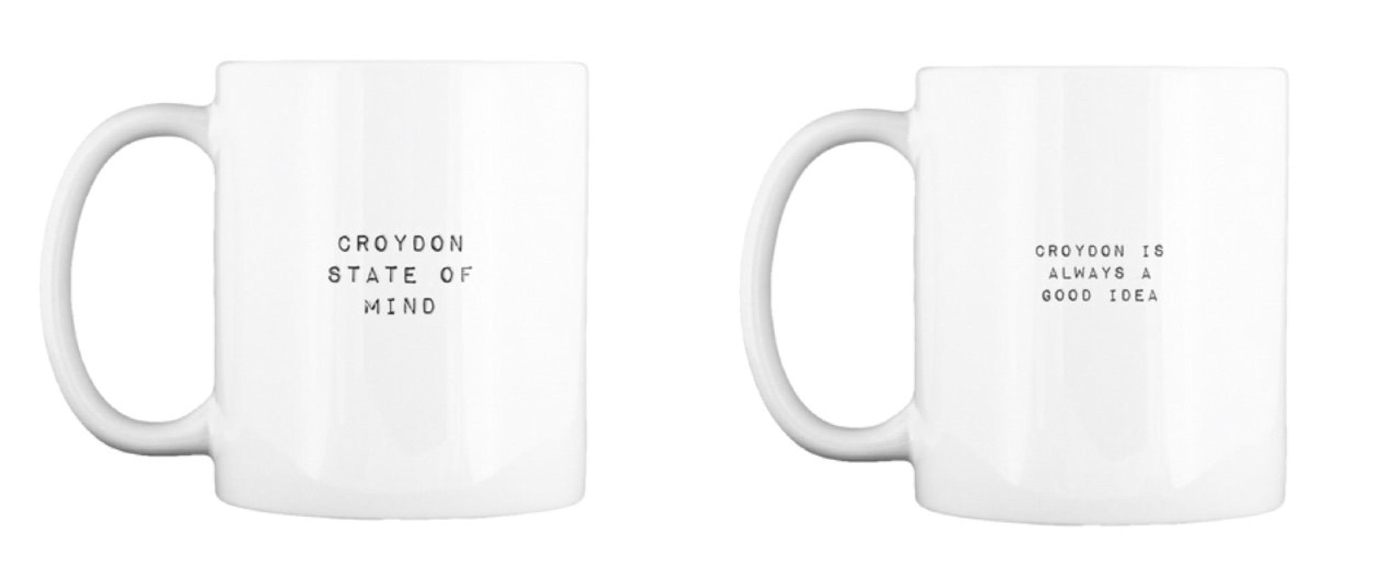 A mug from East Croydon Cool
I don't think I can ever have too many mugs, although Angela might disagree. If you're looking for a cool mug, look no further than East Croydon Cool's range of 'Croydon slogan' mugs that affirm our borough is the best place to be. Or if there are too many mugs in your cupboard (surely not), then opt for their 'New York, Paris, Milan, Croydon' notebook.
Check out all the designs in their online shop here.
—
Books
A surprise from Book Seller Crow
Every Christmas list should include at least one book, so I'd like a surprise purchase from Crystal Palace's independently run bookshop the Book Seller Crow. The shop is a firm favourite on the Triangle, having been run there by owners Jonathan Main and Justine Crow since the nineties. They are now open again from 11am til 6pm Mon to Sat, 12 til 4pm Sundays. They also have an extensive online shop here.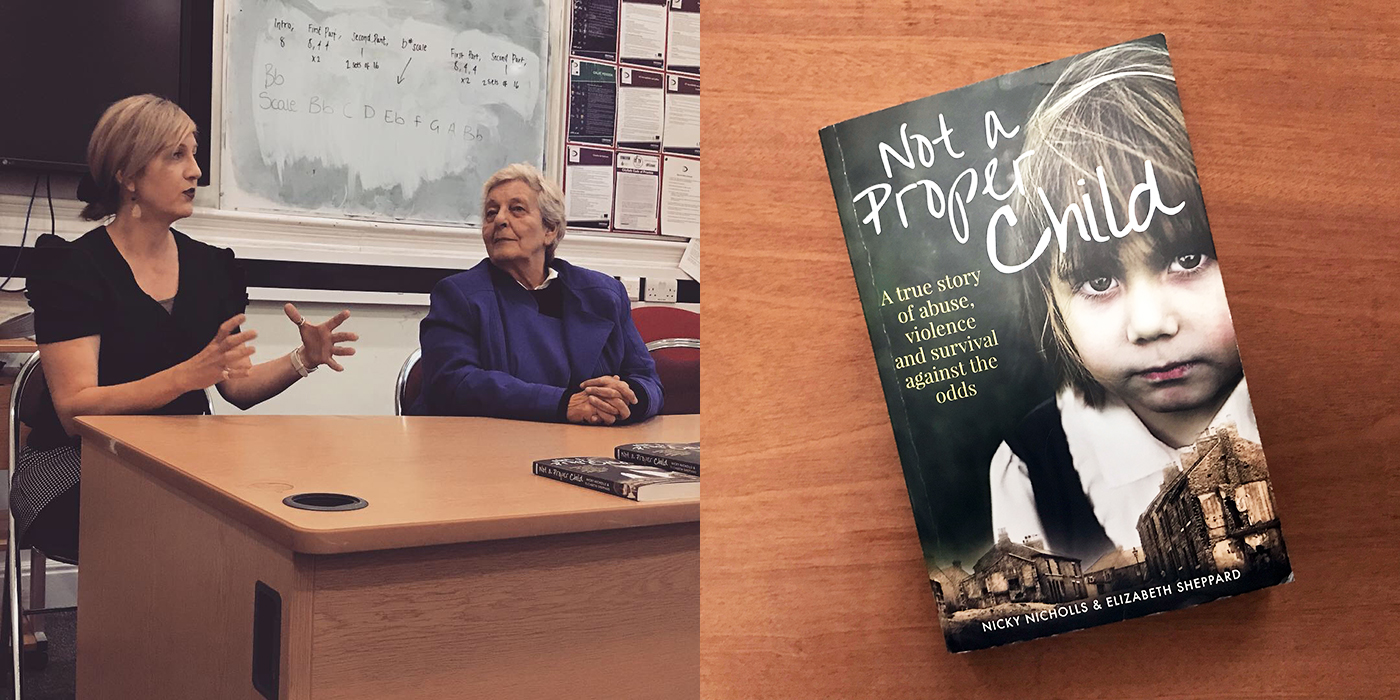 Not a Proper Child by Elizabeth Sheppard and Nicky Nicholls
Published a couple of years ago this book is one of the most poignant and gripping I have ever read, so deserves to be on all Croydon Christmas lists if not already purchased and devoured. I'm eagerly awaiting the release of Croydon Author Elizabeth Sheppard's second book 'Breaking Out', due out March 2021.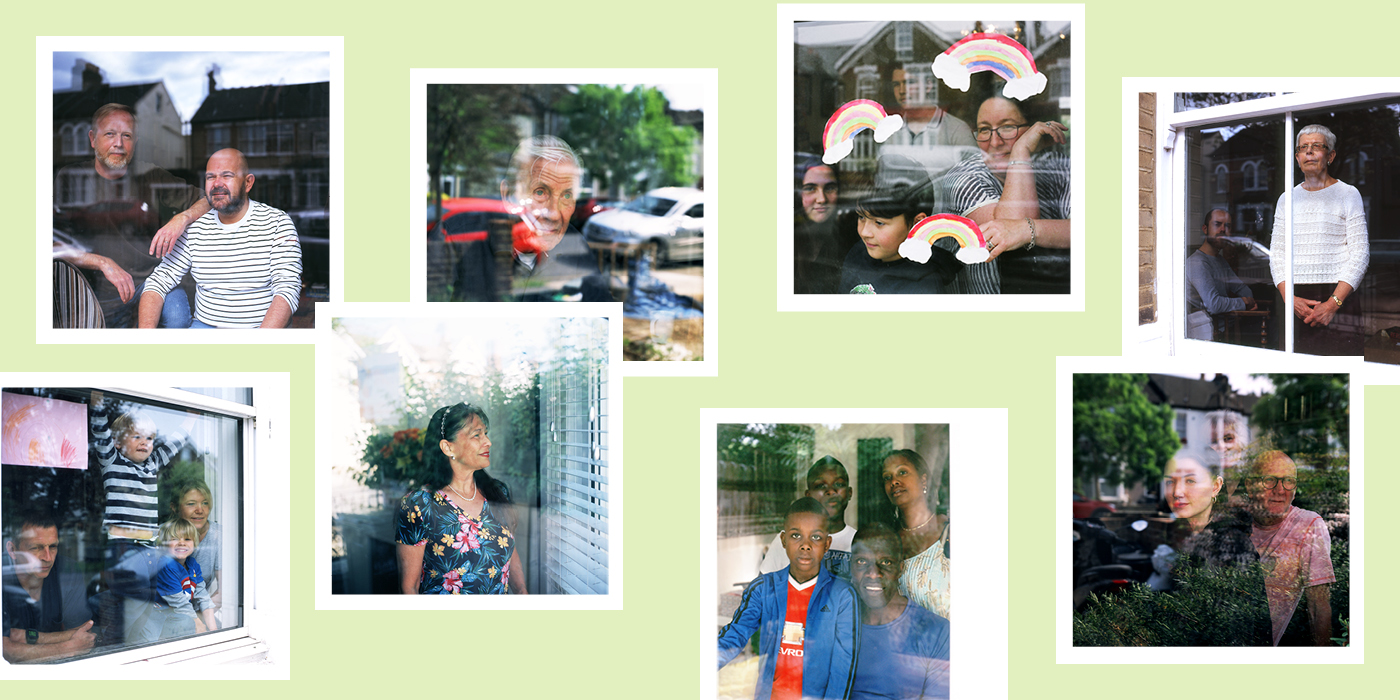 Through The Looking Glass photobook by Carole Evans
You might remember we featured a beautiful book of lockdown portraits by local photographic artist Carole Evans, back in September.
Visit her shop here to order.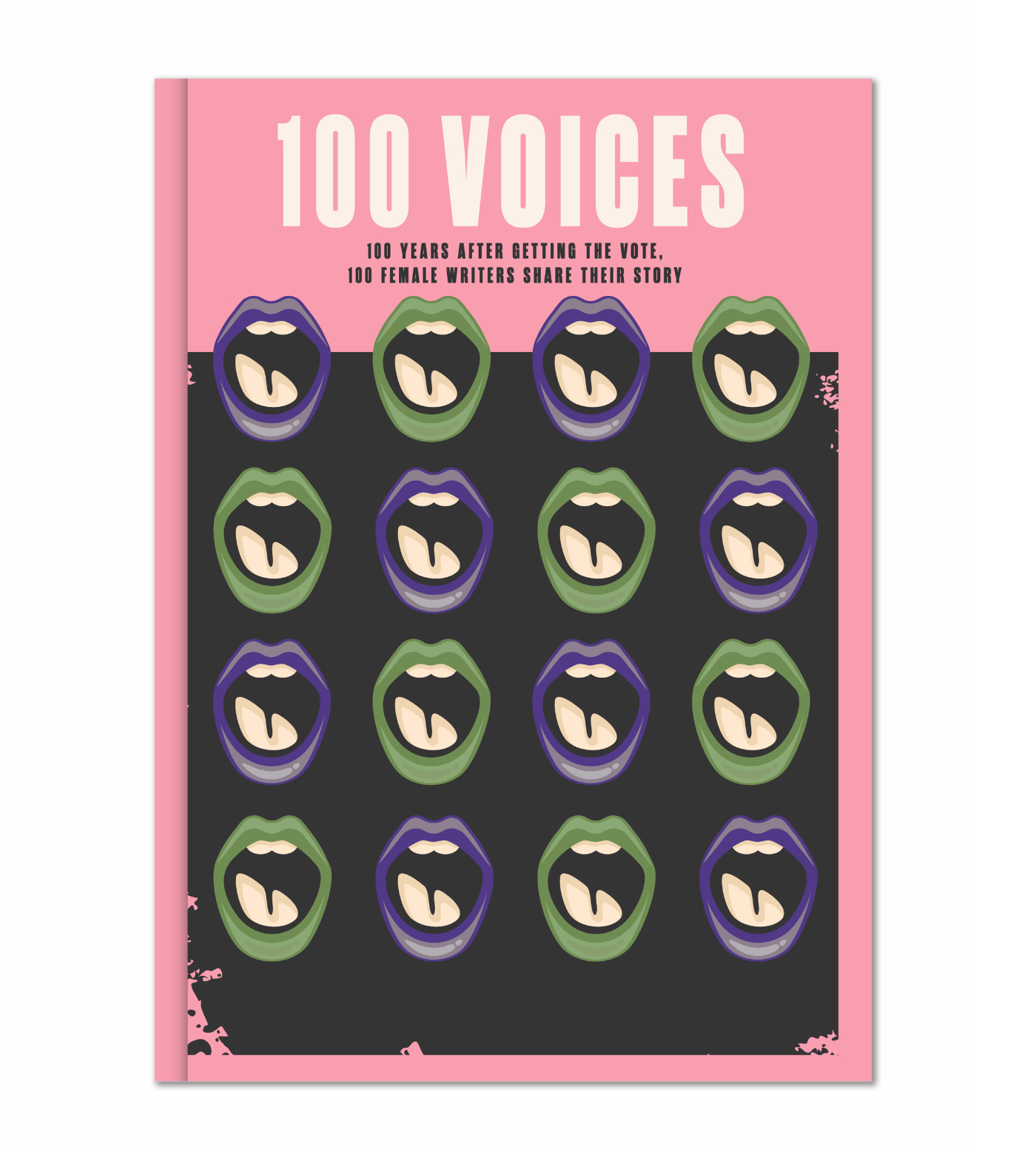 I'm ending on another semi-altruistic gift, as I really want this book to be printed, and they are so nearly there. In 2018 writer Miranda Roszkowski curated a podcast to mark the centenary of the first womens' vote, which brought together 100 diverse and inspiring stories from 100 female identifying writers from around the UK, which she is now turning into a book. Featuring many Croydon-linked writers, the book is currently 84% funded, so just needs a final festive push to get it to the printers.
Check out the pledge options here.
—-
Thank you in advance Croydon Santa. I will leave Rudolph out a carrot purchased from Surrey Street Market.
P.S. And before I go, if you're craving some IRL shopping The South Norwood Clocktower market is happening this Saturday, 5 December. Their November market sadly didn't take place because of lockdown, so this is your final chance to get some South Norwood Christmas gifts.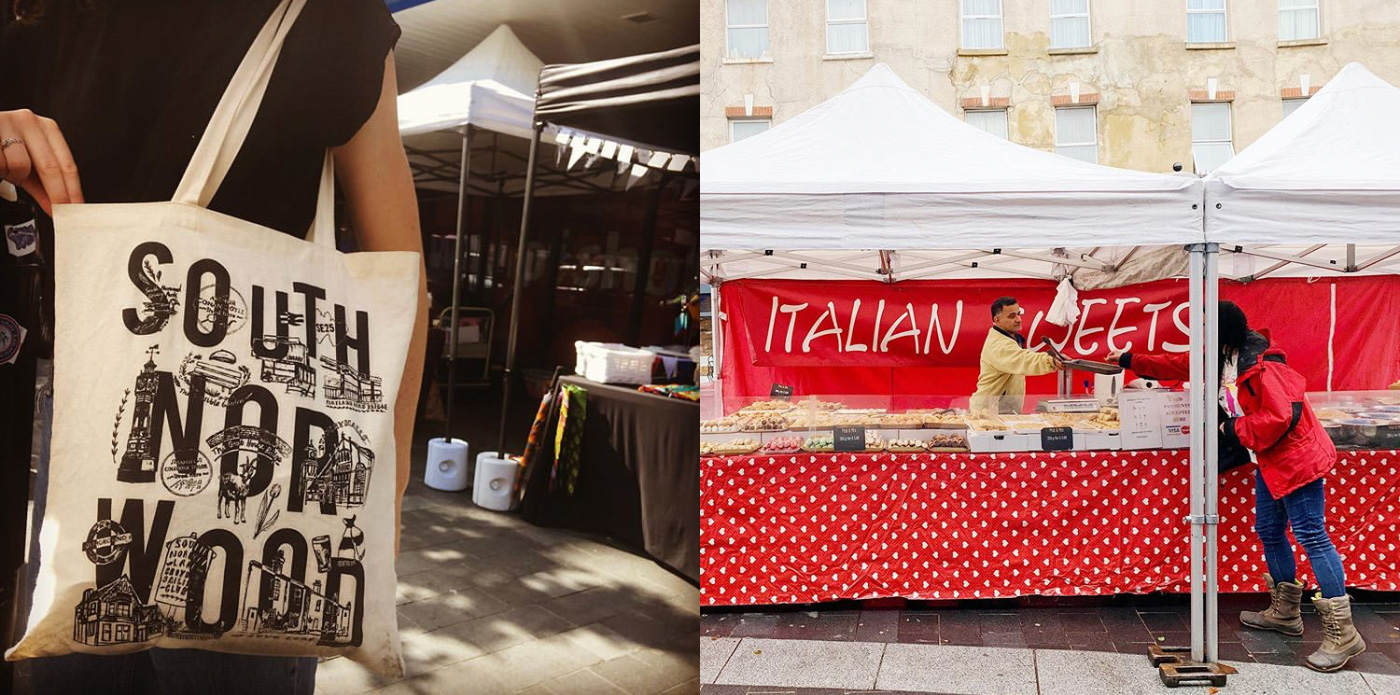 Christmas Stocking illustration in header image by Lele Saa from the Noun Project
Posted by Julia