This time of year as the evenings draw in and the weather gets all wintery I always fancy some comfort food by the time we reach a Friday evening. Add in a second lockdown and this feeling has definitely been amplified in the last fortnight.
Until we went for a Sunday stroll at Addington Hills the other week, I'd forgotten about the quirky Chinese restaurant that's been tucked away in the woods since the nineties. I still do a double take everytime we pull into Addington Hills' car park, as it seems such an unlikely place to find a Chinese restaurant. We've dined in and had takeaway from the Royal Garden on more than a few occasions. This is the Chinese restaurant to go to particularly if you're veggie and are looking for those traditional Chinese comfort dishes. So last Friday night we indulged ourselves with a 'Royal' meal and ordered delivery from Just Eat.
The restaurant has an extensive vegetarian menu in addition to a huge number of meat and fish dishes. When we are talking veggie comfort food I'm a bit of a secret fan of faux meat dishes, so we went for Crispy Aromatic Soya Duck to start, which is served with pancakes, cucumber and hoisin sauce. Refreshing, sweet and salty in equal measure, it was the perfect way to begin a weekend treat meal. For mains we chose Broccoli in Black Bean Sauce, Aubergine Szechuan Style and Sweet & Sour Soya Pork (of course!) with rice. Just the right mix of spice and all things nice. The Royal Garden portions are generous so if we had been allowed to invite guests around for dinner there would have been more than enough to go around. The restaurant also sent us a courtesy portion of their Mini Vegetables Spring Rolls as well as prawn crackers (obviously it wouldn't be a Chinese takeaway without them).
It's comfort food night this evening folks, so if you're looking for your favourite Chinese dishes you'll find them at the Royal Garden.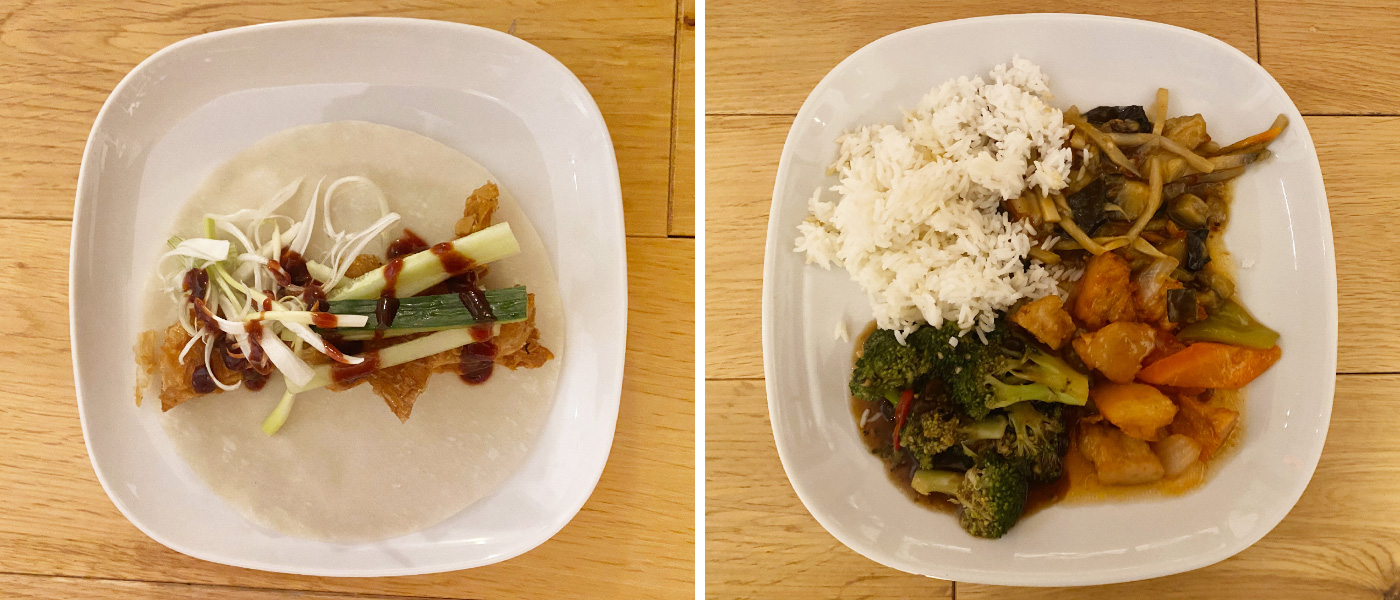 I was also pleased to see on our Sunday stroll that the restaurant has opened a takeaway counter so us walkers can order snacks and drinks to fuel ourselves on a wintery walk around one of our boroughs best green spaces. If you haven't yet been to Addington Hills you need to check it out for the view alone. If you're a sucker for a skyline like I am, you get both a breathtaking view of our Croydon skyscrapers as well as the iconic London landmarks in the distance. It's all just 10 minutes on the tram to Coombe Lane from East Croydon, plus lots of parking if you're visiting by car.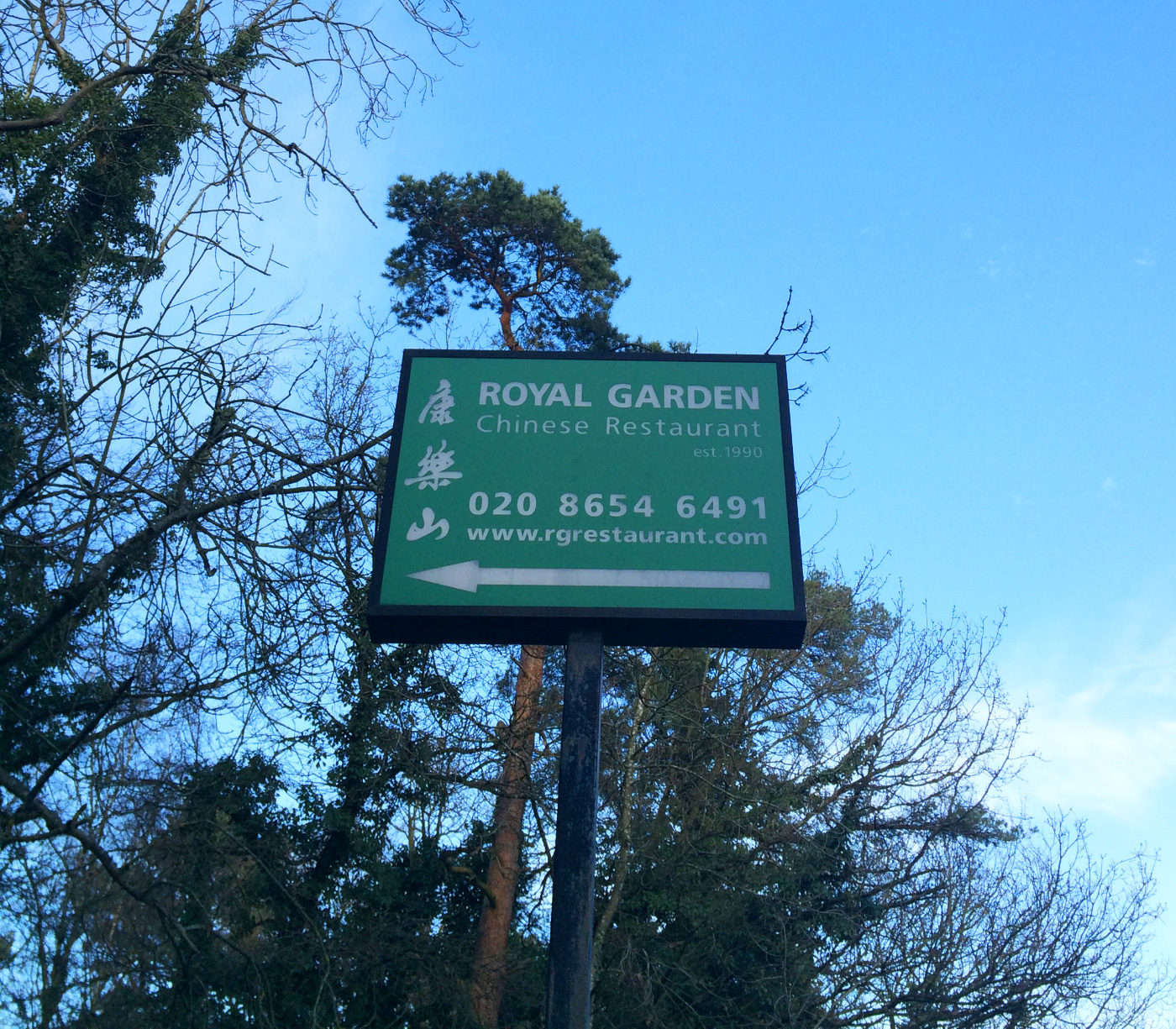 The Royal Garden Chinese restaurant is at Shirley Hills Road, Croydon CR0 5HQ. Check out their full menu here. You can also follow them on Facebook and Instagram.
Posted by Julia