For our first chat of 2022 we catch up with the multi-talented Salihah Agbaje. From arts practitioner, children's author, and podcaster, to passionate educationalist, and founder of Theatre in Education organisation Spoken World Productions, Salihah tells us more about her different creative roles.
Croydonist: First of all, Croydon native or convert, and what area do you call home? 
Salihah: I'm a convert for sure. Brixton/Stockwell roots and I would say there was lots of flourishing that took place in Forest Hill and Sydenham. Croydon was always about my children because I think there's more choice when you think about schools up here.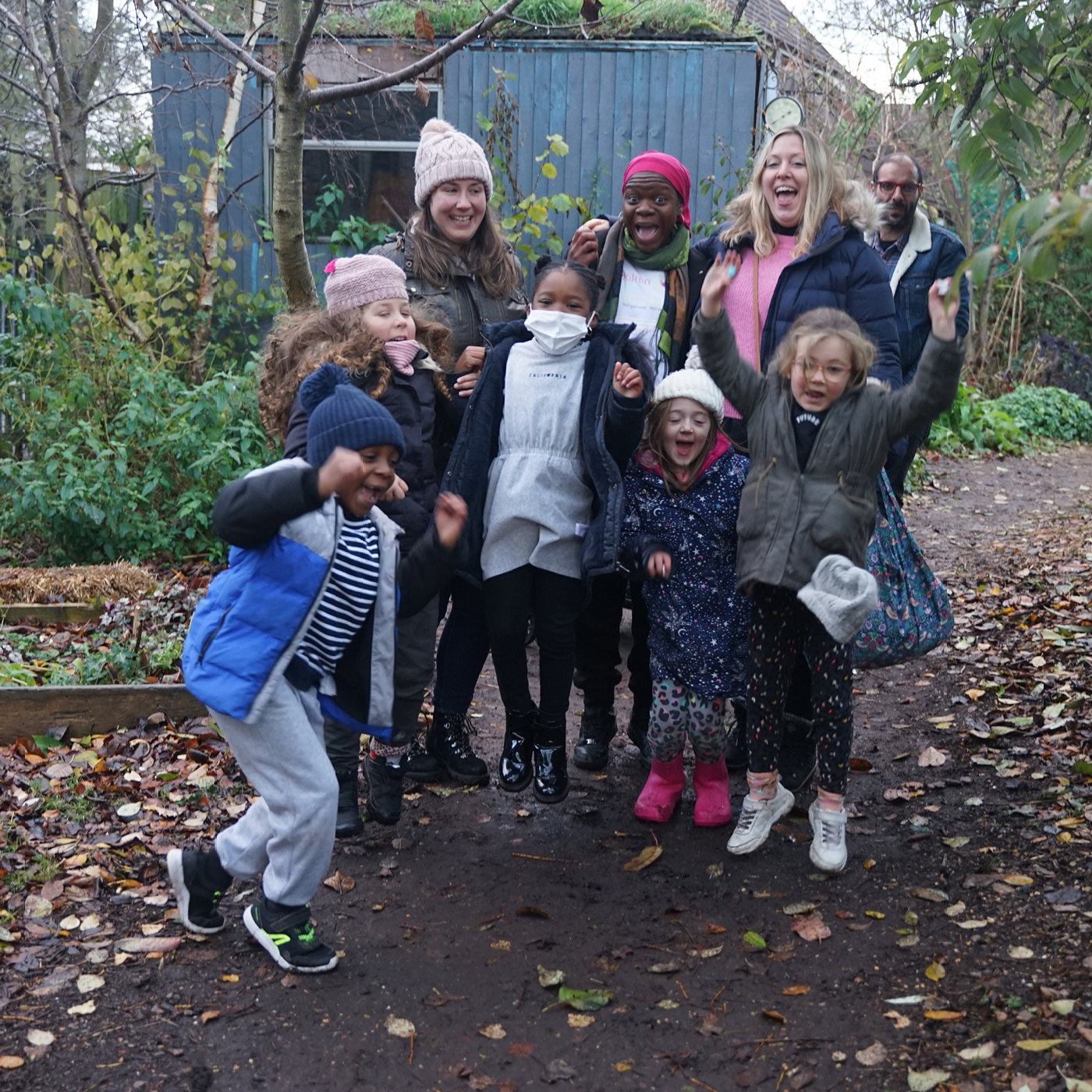 Croydonist: What's your background in the arts and education and what led you to set up Spoken World Productions?
Salihah: I studied Media Performance and Applied Social Studies at Uni and before that Drama and literacy were an absolute constant in my studies too. I've taught Drama, movement, English, Articulation and lots more but my heart really sings when I'm writing for children or in a workshop with children watching our performances come to life.
Spoken World Productions came together as a reflection of that – there is always a need to help children understand the variety of ways they can express their art and creativity. Within our workshops, we provide the framework and encouragement for the children to feel secure enough to perform and support their peers with supportive behaviour and truly be themselves.
Croydonist: Who makes up the Spoken World team?
Salihah: We are freelance creatives, together we are a group of directors, teachers, singers, dancers, writers, actors and performers. We are lovers of the arts.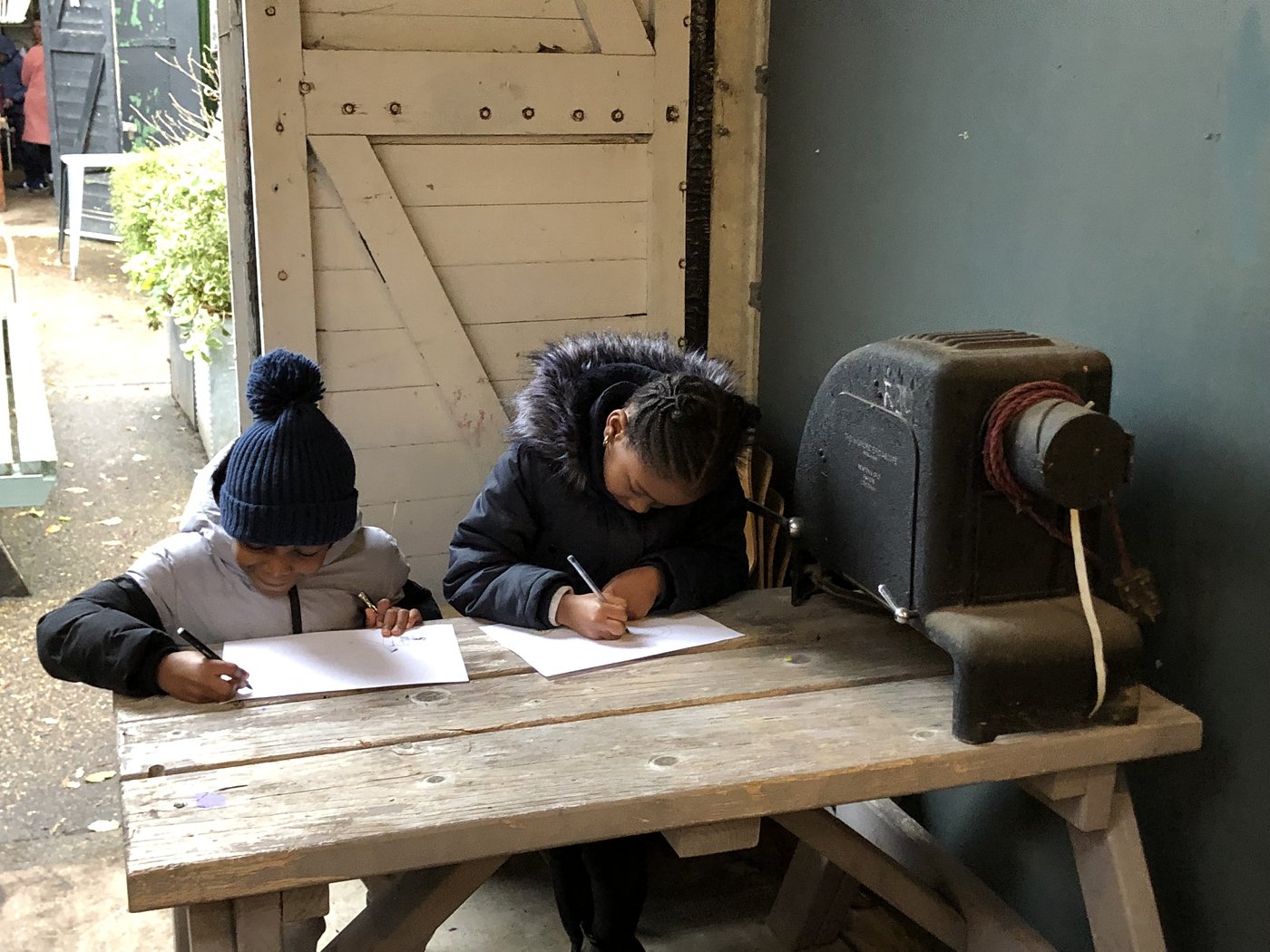 Croydonist: You started a podcast in 2021 and have already won a Quill award for most innovative podcast which is very impressive – how did the concept for the podcast come about?
Salihah: Thank you! It's still so humbling because the podcast was never in the plans, however friends suggested and encouraged me to look into it and as soon as I did, I couldn't believe it had taken this long to get started! Spoken World Podcast is about a whole number of things but the overarching topic is children. We invite guests on to discuss how children are affected by different topics like mental health, education, immigration, the Arts and so much more. It's such a wonderful way to connect with others, to learn more about anything and everything and we are super proud of how Spoken World podcast is growing. We are currently on a break and planning to come back with more wonderful guests and topics this year.
Croydonist: How did you go about choosing your guests?
Salihah: Some guests came about by personal research where I felt a certain guest would be a great fit for the topic, others were recommendations from listeners. Our listeners are the best!
Croydonist: What's been your favourite episode so far?
Salihah: Ooooh! SO hard to choose… I have a few that stand out.
Mums that can do both with Sally-Anne Donaldson – this was a powerful conversation with constant reminders that although we are living in a world that is set up to accommodate the needs of men first and foremost, things are changing and women are juggling family and career in such a phenomenal way. It's impossible not to be inspired to either be a part of that change or move along with it.
Another episode that stands out is Games are Good with David Farmer – David teaches teachers how to implement Drama into their classrooms and has such a wealth of information around the benefits of Drama. We could have talked about it for years!
Finally, Fail Well with Dr Rebecca Olowookere, who blew my mind with all her medical facts about the benefits of sleep and how integrating good sleeping habits impacts other areas of your life and that of your children too. With every episode, I come away richer, I learn so much and I'm constantly inspired by our guests.
Croydonist: Can you tell us some more about your play, Mouth Almighty?
Salihah: The play came about when a news report about a missing child came on the news and I was a new mum at the time. I felt devastated and helpless listening to the report and then I began to wonder if I was doing enough to alert the children in my life about the dangers of strangers, about what to do if approached by a stranger. I didn't want it to stop there either, I wanted to enhance the knowledge of children everywhere and felt the best way to attempt this was through writing. I chose to write a play because in doing so, you encourage role play, you encourage children to step into the shoes of adults and it creates inflection. Through watching one another perform 'Mouth Almighty, A Play' the children were able to better comprehend how they could be directly impacted by interacting with a stranger in their midst.
Croydonist: What's the best part about working with children in the arts?
Salihah: Most of the time children are uninhibited and the beauty in that is their innate talents take centre stage and thrive. When that happens, it's a beautiful thing to see. When we meet children who are shy or reserved and a few weeks into the course they become the lead in conversations or volunteer to go first, we are always elated.
Croydonist: What's the trickiest part about working with children in the arts?
Salihah: Sometimes it's disheartening because the arts are being curbed yet now more than ever, this is an area that children need in their school life. With so many factors to contend with, life can be incredibly challenging for children and young people, yet the arts offer an alternative way to learn and live.
Croydonist: Where do you go in Croydon for inspiration?
Salihah: I love to go to the library. I love books and always feel elated to be surrounded by them. I also love to be out in nature and adore Coombe Wood, especially in the summer.
Thank you to Salihah for chatting with us. Find out more about Spoken World Productions on their website, Twitter, Instagram, and Facebook. Plus you can listen to the podcast here.
Photos by Ranji Thangiah, courtesy of Spoken World Productions.
Posted by Julia