We've been waxing lyrical about the abundance of Croydon culture, from theatre and dance, to art, design and more, since we started the Croydonist in 2016. And indeed our borough has been formally acknowledged this week by winning the London Borough of Culture bid for 2023. (VERY exciting news).
You are definitely living in the right place at the moment if dance or theatre are your thing (isn't it everyone's?) with new activities and events popping up all the time.
SLiDE co-founder and guest writer Gemma Coldicott tells us more about their dance organisation, as well as a new class you can get involved in, to help combat the stresses of the digital world, which starts on 26 February.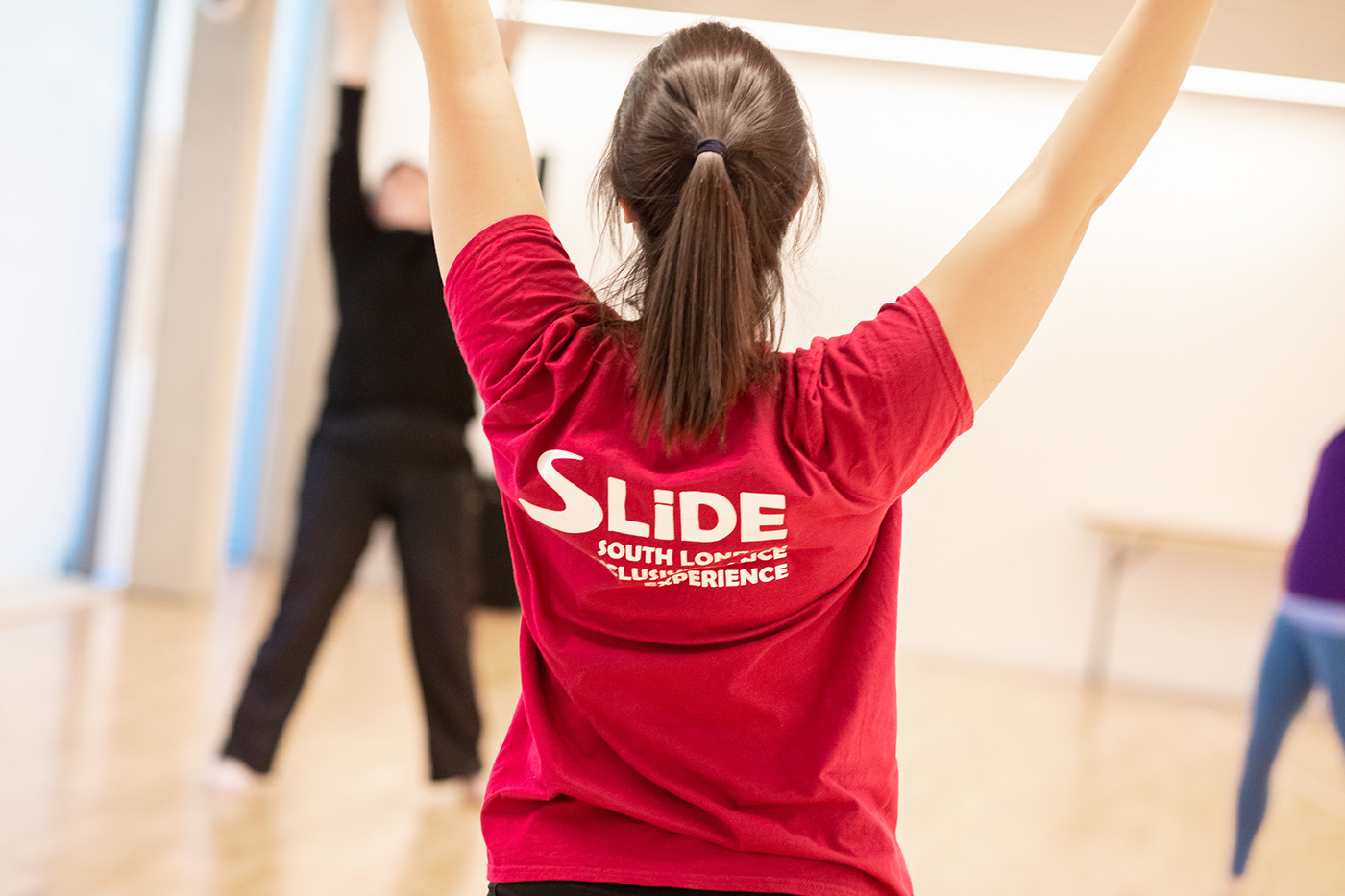 'If you just set people in motion they'll heal themselves' said American dancer, Gabrielle Roth.
SLiDE* is a Croydon based inclusive dance charity with one main aim: to increase access to dance through doing or watching.
I founded SLiDE with fellow Croydon local, Anita Wadsworth back in 2013, because of our shared passion for inclusivity and accessibility, believing dance should be for everyone. We have over 25 years experience of leading dance, lecturing and managing projects. We currently lecture in dance at Trinity Laban and Urdang Academy and also work for the Royal Academy of Dance and bbodance.
We have hosted performances in Lloyd Park, ceilidhs, projects in special needs schools, sober raves at Boxpark, run a youth company at the Brit School and are now resident at Fairfield Halls.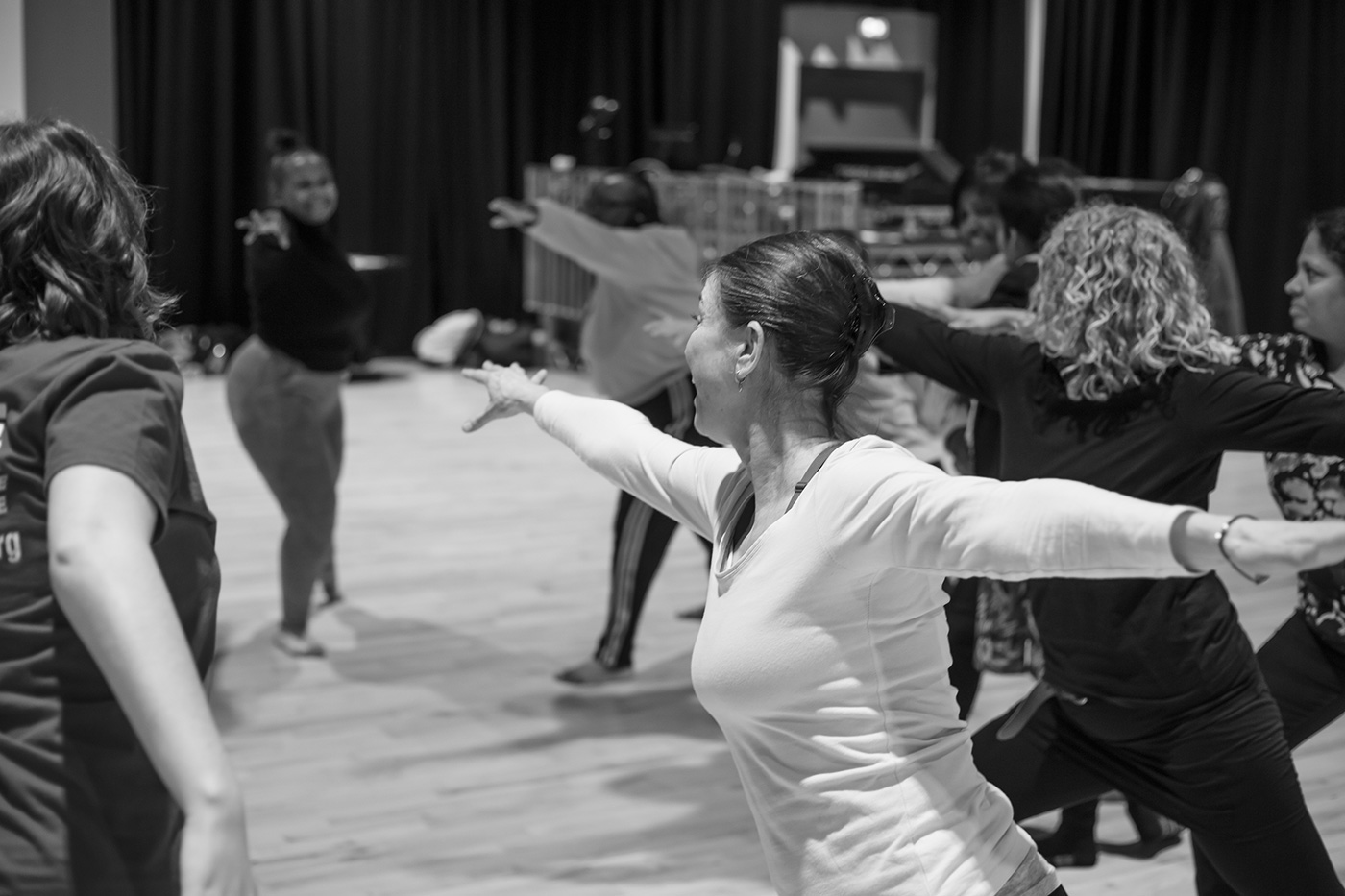 This smorgasbord of opportunities has spread our passion for dance around the borough over the last seven years and enabled us to connect with diverse communities. Besides our love of simply doing and watching dance, SLiDE aims to connect people, to find commonality, similarity and ways to unite with each other through physical dialogues. Against a backdrop of the current political climate and the obsession with smartphones, reconnecting with our own bodies and each other is absolutely essential, in fact vital for our health and our collective health: 'With our bodies so absent in modern communication, maybe the key to reconnecting as a community lies in the physical.' said Brigid Delaney, in The Guardian, in December.
With this in mind SLiDE is bringing 5 Rhythms, a movement system founded in the late 1970's by Gabrielle Roth, to Croydon for the very first time. Each class, or wave, uses the following 5 rhythms flow, lyrical, staccato, chaos and stillness to inspire freedom of movement, opening up possibilities of healing, creativity and connection. It is inclusive and allows so many interpretations that it can be accessed by anyone regardless of age or previous dance experience. It also happens to be an exceedingly good, and most importantly fun, work out!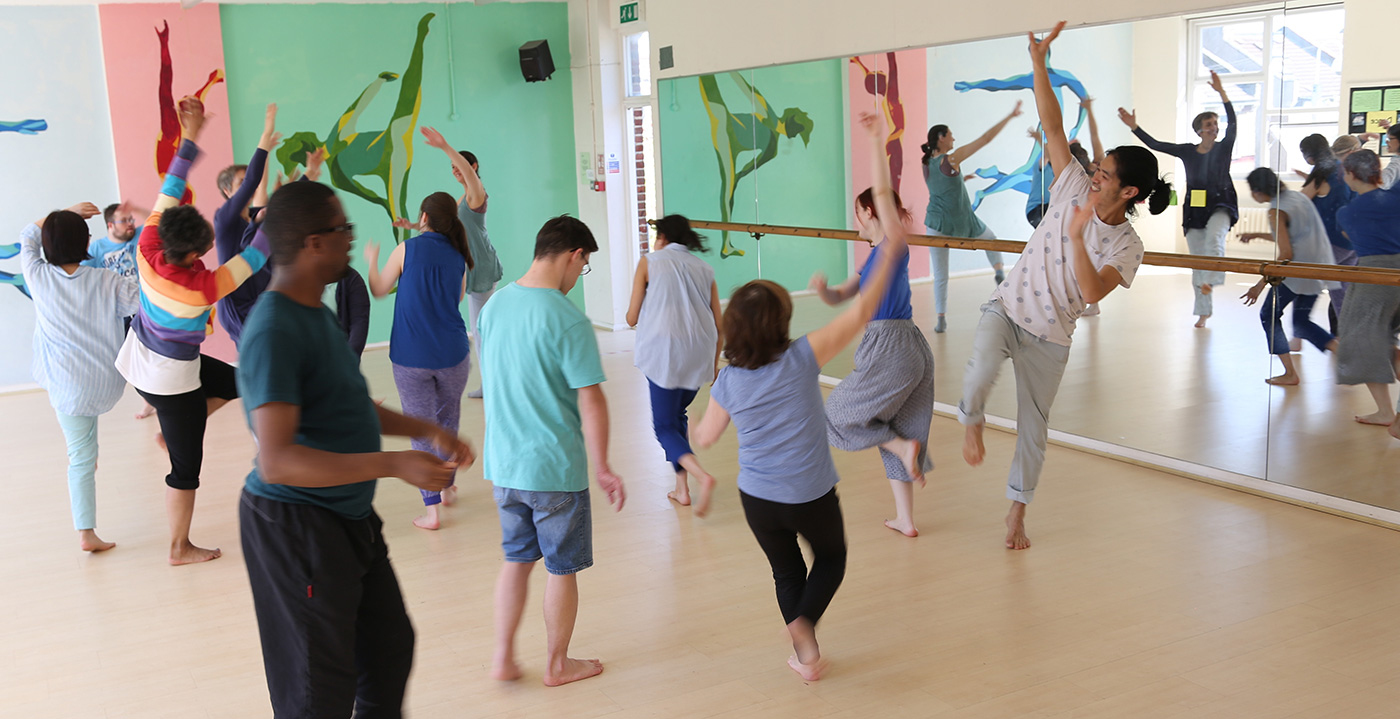 '5 rhythms gives me a sense of freedom, moving how I feel. There are no "steps", you dance your own dance through the different stages of the "wave". It has helped me connect more fully with myself and other people. I love it,' says Anne, a Croydon local and 5 Rhythms enthusiast!
Our new 5 week course will be led by a certified 5 Rhythms teacher, Emma Leech, and will take place in the Community Cube at Fairfield Halls on Wednesday evenings from 26 February. Participants can attend the whole course or drop in to individual sessions.
SLiDE runs a vibrant programme of participatory projects, classes and performances. To get involved as an audience member, dancer or volunteer simply check out our website for more info. Booking details for our 5 Rhythms classes can be found here. Don't forget you can also see SLiDE at Croydonites on 29 March.
See you on the dance floor!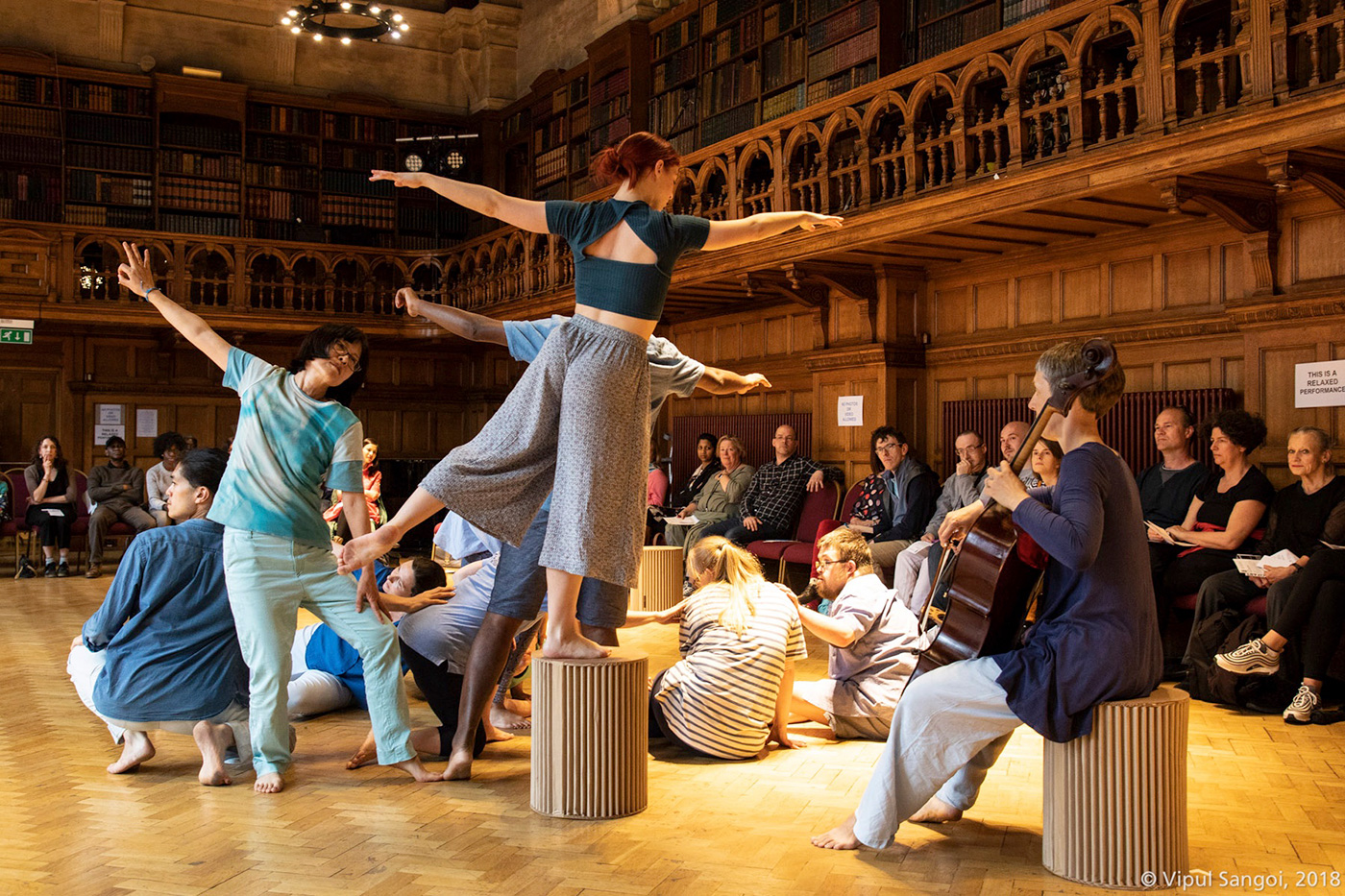 *AKA South London inclusive Dance Experience – in case you're wondering why the 'i' is lowercase, it's so it stands out amongst the capitals, as 'inclusive' is the most important part of SLiDE's name.
Images courtesy of SLiDE – header image and image 3 by Sophie Standford, image 4 by Vipul Sangoi. 
Posted by guest writer Gemma Coldicott
Gemma has lived in Croydon since 2006 and is a dance artist and co-founder of SLiDE. Aside from dance her passions are travel and music – she is generally dreaming about her next trip to Japan whilst dancing to a Spotify playlist.