If you are craving South Indian and Sri Lankan food, West Croydon is a haven to satisfy all tastes. Sri Lankan food and South Indian food overlap so you will find they both have vadas, kottus, string hoppers and many more items.
On my recent search for a South Indian/Sri Lankan fix, I discovered that there are many eateries serving these two cuisines, plotted along the London Road near Croydon University Hospital. Each and every one is different and unique in its own ways.
Most of these shops are takeaways with all the food displayed in cabinets so you can immediately see what you fancy and order it.
I ended up buying a variety of tasty bits and pieces from Indo-Ceylon Spice Restaurant, Sambal Express, Rotti Mama and Colombo Express.
This included a liver curry (much nicer than it sounds), chilli and onion vada, spinach vada, dhal vada, string hoppers, puttu and a sweet dessert called Watalappam.
The vadas I sampled were moreish fried lentil doughnuts which were crispy on the outside and soft and fluffy inside with a texture similar to potato in the middle. But they can be made from a variety of ingredients, and there are many flavours available from plain or spicy to spinach, onions and more.
Different shops will have their own recipes and flavours but my personal favourite was the vadas from Colombo Express. However if you're after more of a kick Indo- Ceylon serves a nice Sichuan peppercorn vada.
The string hoppers on offer (also known as Idiyappam) are like nests of soft rice vermicelli noodles which can be eaten for breakfast as well as with curries.
Puttu is made of steamed cylinders of ground rice layered with coconut shavings, which makes it ideal with curries. They can be quite dry, hence it works well with watery curries.
I was surprised to find that the spicy liver curry tasted rather good, and it complemented the other dishes I bought. The added spices in the liver made it moreish, but I understand it can be quite spicy for some.
After my spicy fix, I finished off with the Watalappam which is like a sweet creme brulee made with coconut custard flavoured with a strong cardamom, cloves and nutmeg mixture.
Overall, I was impressed with everything I sampled, so I very much recommend a trip down the London Road to choose a bit of what you fancy from each shop.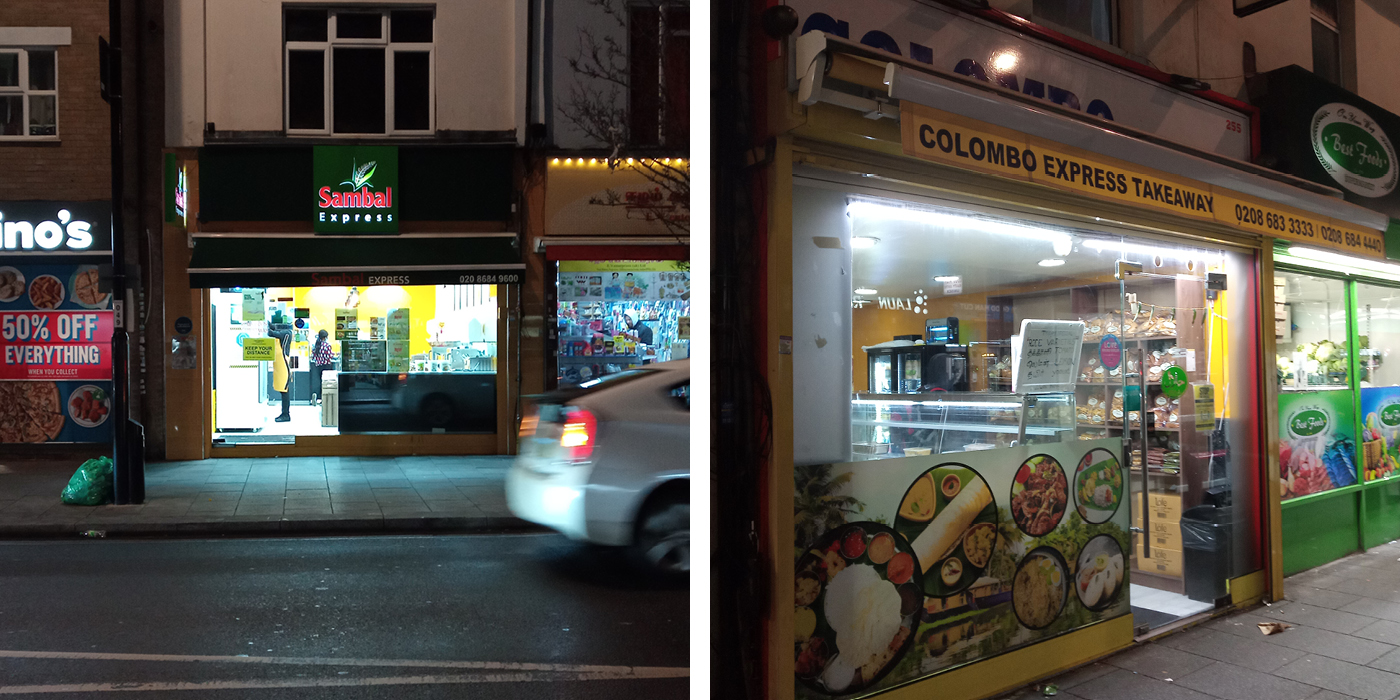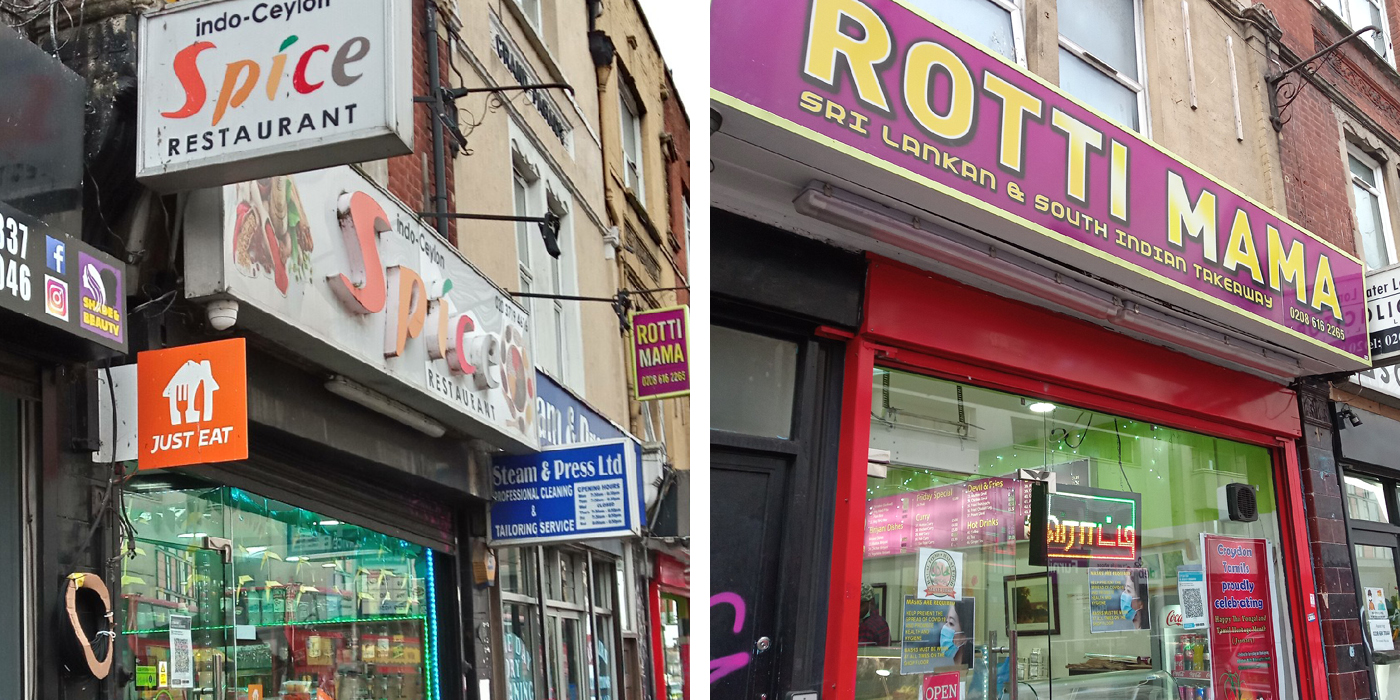 Indo – Ceylon Spice Restaurant, 337 London Road
Sambal Express, 332 London Road
Rotti Mama, 341 London Road
Colombo Express, 255 London Road
Posted by guest writer Helena (Photos courtesy of Helena).
Croydonist guest writer Helena is a foodie enthusiast who loves eating out as well as trying the latest snacks and supermarket finds. She has been documenting her food journey since 2010 on her blog.