We are still lamenting the loss of this year's Croydonites festival, being massive fans of Croydon's annual theatrical event. We talked earlier in the year about all the exciting and innovative theatre we were going to be able to see right on our doorstep. Fortunately for us (and everyone else missing their dose of Croydonites) Teatro Vivo, one of the theatre companies who were to perform at the festival, has adapted their performance to become a film for us all to enjoy for free online.
As lockdown began at the end of March Teatro Vivo were due to be on the streets of Croydon collecting stories from the local community for a performance of their 'Grimm's Collecting Agency'. Instead with the help of Croydonites they decided to create their piece online. They advertised for people to be interviewed and had an amazing response from all over the country. The 'Grimms' met people on Zoom and listened to their stories about life under lockdown.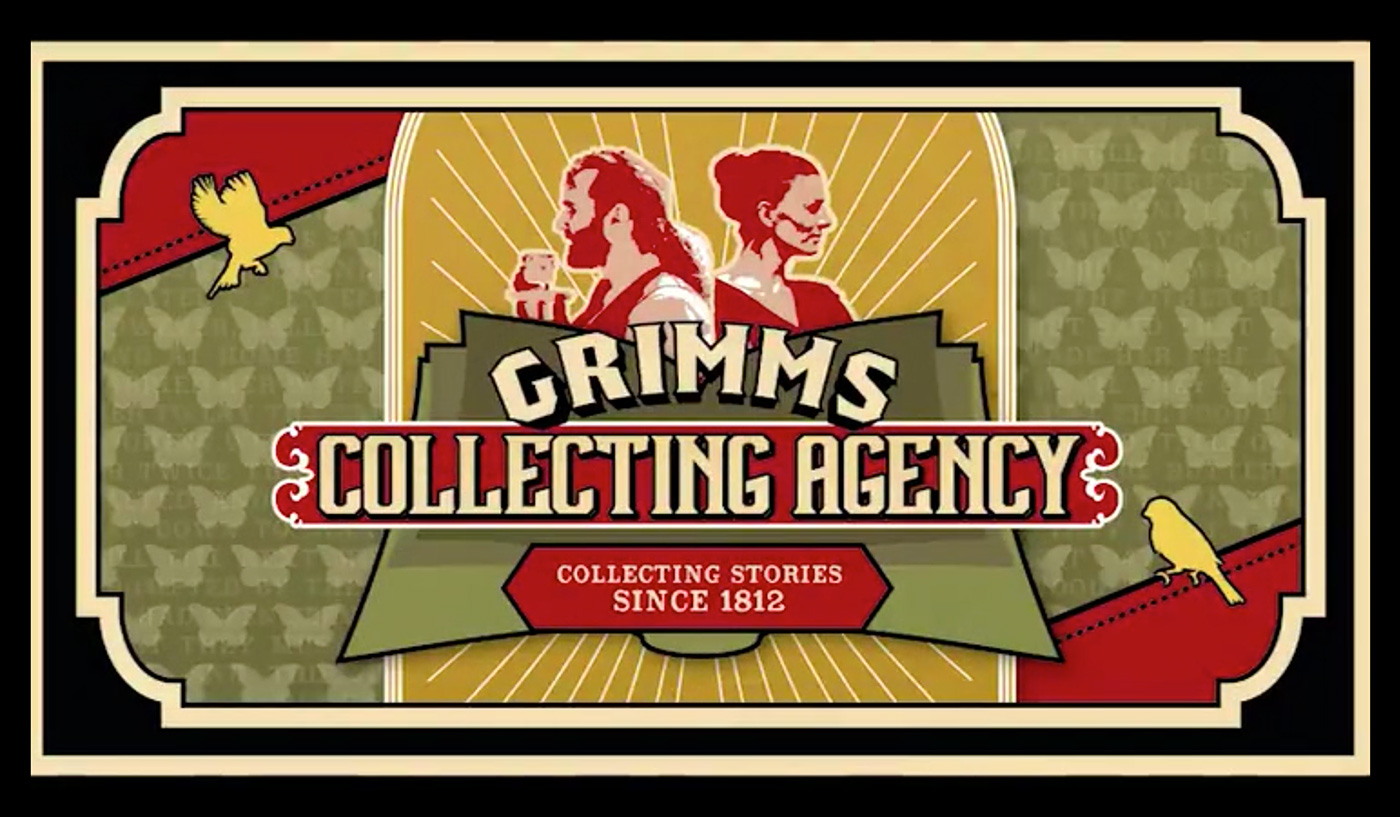 I was eager to watch the film. Three hat-wearing members of Teatro Vivo play descendants of the brothers Grimm who are collecting tales from members of the public. I found it a delightful and very relatable representation of this very weird time in our lives. With our new social life taking place through Zoom or Skype I am already finding it fascinating seeing into people's homes – the interior worlds you don't normally get to see. Therefore in Teatro Vivo's film I find myself gazing at bookshelves or pictures behind the participants whilst the stories are being told. Maybe I'm just nosey but for me it has the 'fly on the wall' feel of Channel 4's Gogglebox.
The different stories give a charming insight into people's lockdown lives – some making me laugh (Tasha's story about her glasses) and others making me cry (Sarah's story from her boat).
I particularly love a Croydon participant's story – Sophie tells us about her tadpoles which add some change to the inevitable lockdown GroundHog Day. There were so many relatable elements to the tales that I was experiencing in early lockdown, from focusing on nature or the minutiae of daily routines to the kindness of neighbours – I highly recommend watching.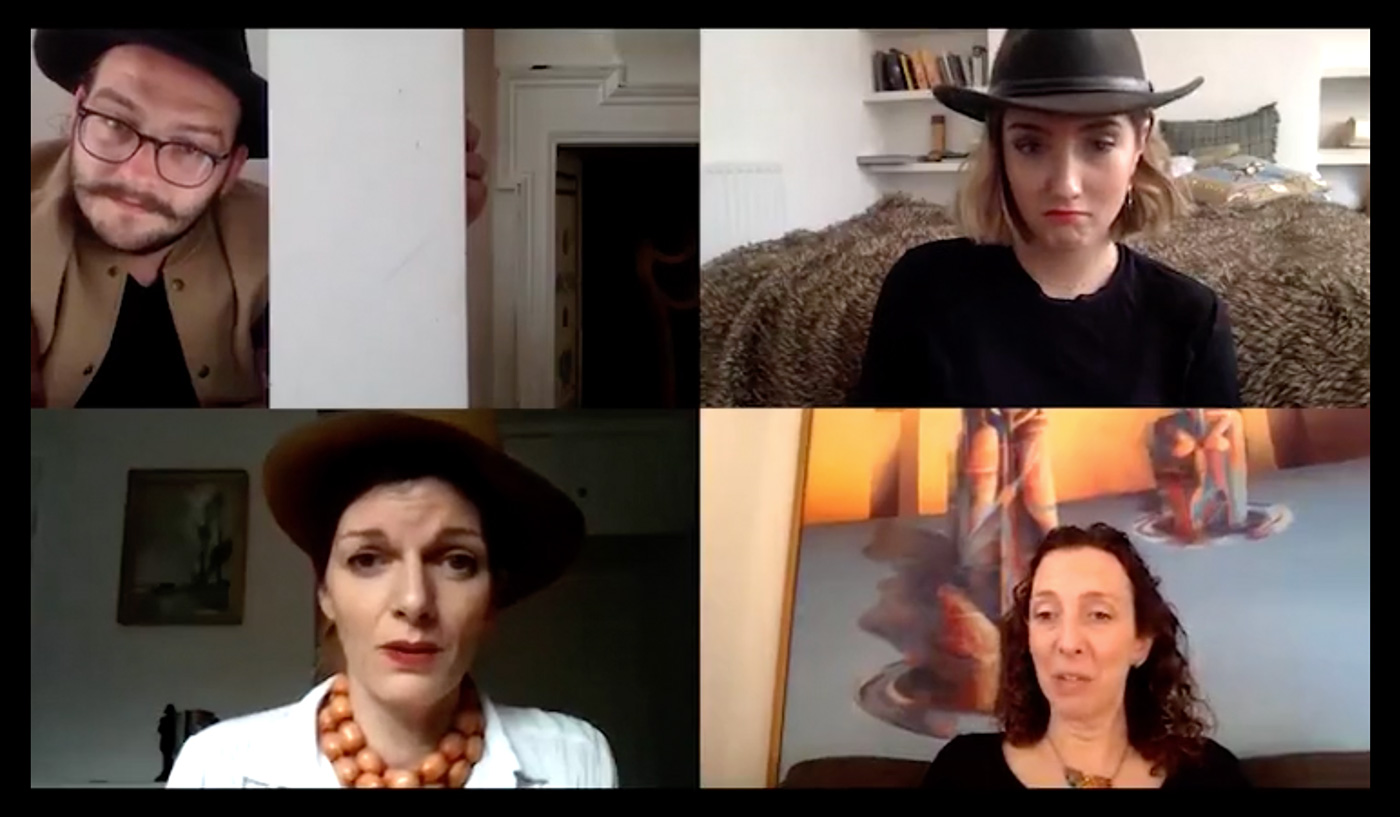 Joint Artistic Director of Teatro Vivo, Kas Darley, who also played Sabine Grimm in the film, spoke to us about the process.
Croydonist: How did creating the 'Grimms Collecting Agency' online differ from your usual process?
Kas: One of the reasons we make work in the way we do, is because we love the intimate contact with audiences – how they get involved directly in our process and help us celebrate all that is wonderful about human beings working and playing together. We were so looking forward to being out on the streets of Croydon listening to people's stories – especially at this time of massive change in the area. Whenever we have the 'Grimms Collecting Agency' out collecting stories in an area, we are always amazed how much people are willing and excited to share about their lives.
Of course with COVID-19 this was not to be. But we were so lucky to be supported by Anna Arthur at Croydonites (and by the funders of the festival) to help us find another way to make the show.
Croydonist: How did creating the 'Grimms Collecting Agency' as a film differ from your usual process?
Kas: We've been using Zoom for a few years, so we were able to adapt our process to set up online interviews fairly easily. Rehearsing remotely was much less odd than we thought it might be, and not being able to be in a room together didn't hold us back. The biggest change we found was when interviewing people – you just have to be a more silent listener on-line. We had to limit our natural way of saying 'Yes' and audibly agreeing with people, as they start to think you have something important to say and it interrupts their flow.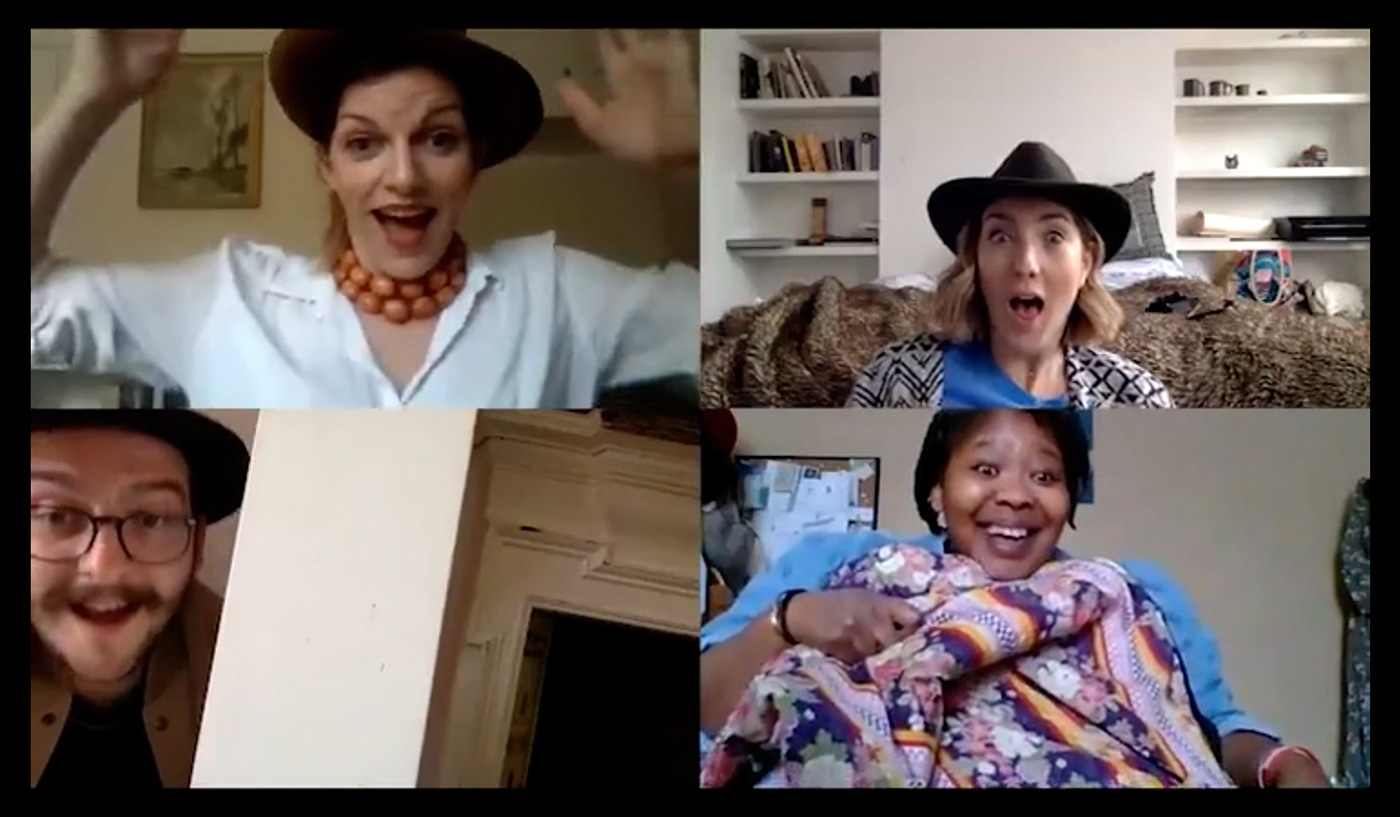 Croydonist: Do you think the interviews felt different as everyone was in lockdown?
Kas: The interviews themselves felt like our usual immersive experience. It was so lovely to be able to have connections with strangers in a time of isolation; and if anything people shared more personal stories than they would have in more normal times.
What we found was that people were hopeful, and full of pride for their communities – especially those around Croydon. Everyone was proud of how their communities were supporting each other and how generally it had brought out the best in people.
Everyone involved found it a very cathartic process – including the performers who were often moved to tears by the stories that were being shared.
Croydonist: Do you often make films as a theatre company?
Kas: It's the first time as an organisation that we've created a filmic piece, so it was enjoyable developing those skills and the finished video. We've had a great response to it already. One thing that surprised us is how it already reflects a time that has passed. We've all been going through such a rollercoaster of emotions, and the film represents how people felt a month ago, not long after the start of lockdown, which already seems different to how people feel right now.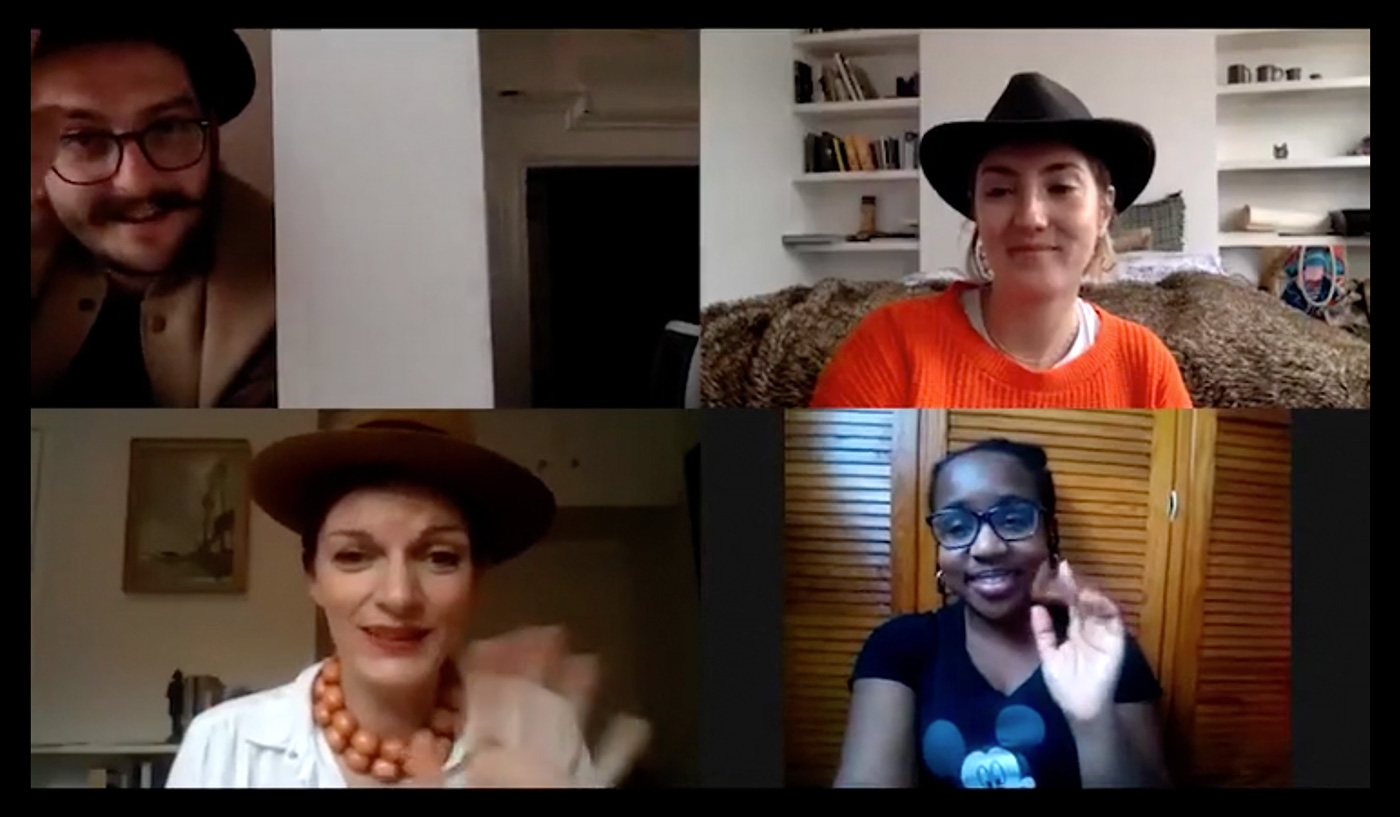 Croydonist: Obviously the online piece isn't all tales from the Croydon community (although we spotted a few Croydon folk telling their stories including fellow Croydonites 2020 performer Shaniqua Benjamin). Are there any other Croydon-connected pieces you're working on?
Kas: In Croydon we also collaborated with Good Wolf People. The young people they work with sent us stories, poems, comics and songs celebrating Croydon, which the professional actors found a way to perform. We'll be releasing that video shortly.
Thank you to Kas for chatting with us. You can watch 'Grimm's Collecting Agency – Under Lockdown' below.
Film stills courtesy of Teatro Vivo.
Posted by Julia