Croydonites Festival of New Theatre comes back to our shores at the end of next month, with an exciting new format. The festival is packing its fantastic line-up all into a long weekend (Thursday 26 to Sunday 29 March). 'The idea' says festival director Anna Arthur, 'is to offer an Edinburgh Fringe style experience where audiences members can see a number of shows in a day, with festival passes on offer (and tickets for individual shows as well).' 
If you're wondering whether there will be interactive elements to the festival this year, you won't be disappointed. Anna says, 'We have a lot of ways for people to get involved. From a film project called Croytopia [more below], which needs your submissions, to Teatro Vivo who will be scouring the streets of Croydon looking for stories to weave into their show, and Trevor Lock's Community Circle where the audience are the content and you'll leave feeling like you know everyone much better!'
Soooooo tell us more about the bill I hear you shout, type, whisper, think (yes I can read minds). 
7.30pm / The Front Room
Opening the festival is Hannah Maxwell with 'I, AmDram'. This is Hannah's debut solo performance, but an amateur to the stage, she is not. As a co-writer she has had work premiere at Mama in New York and London's Barbican, but less about the CV, and on to the show!  'I, AmDram' is a charming autobiographical tale set in Welwyn Garden City where Hannah grew up. It is the artist's individual experience of the amateur dramatics society (Welwyn Thalians Musical and Dramatic Society) which four generations of Hannah's family have spearheaded since the society started in 1929. Expect laughs, a pull at the heartstrings and a good ole singalong too, as we are taken on a journey that touches on our reflections of different art forms and labours, our native cultures and our learnt politics, and the tangle of tensions associated with the places we grew up.
GET A TICKET!!!!
—-
9.30pm / Spread Eagle Pub Theatre
Remember the awesome film from the festival in 2018, American Assassin: Redux? Yes, well done, you get loyalty points and a pat on the head for being a regular at the festival. No idea what I'm talking about? Well you can find out about it here. BUT this year is what it's all about and Richard DeDomenici and Jess Mabel Jones are back at Croydonites with 'Croytopia', a new kind of video repository. Participants are invited to recount on camera important and interesting personal facts and memories, triggered by locations in Croydon. And what happens to these videos I hear you ask! Well, I'm about to tell you. The clips will be uploaded to an online map and the more people that contribute patterns will hopefully begin to emerge which could influence future plans for those areas. How cool is that!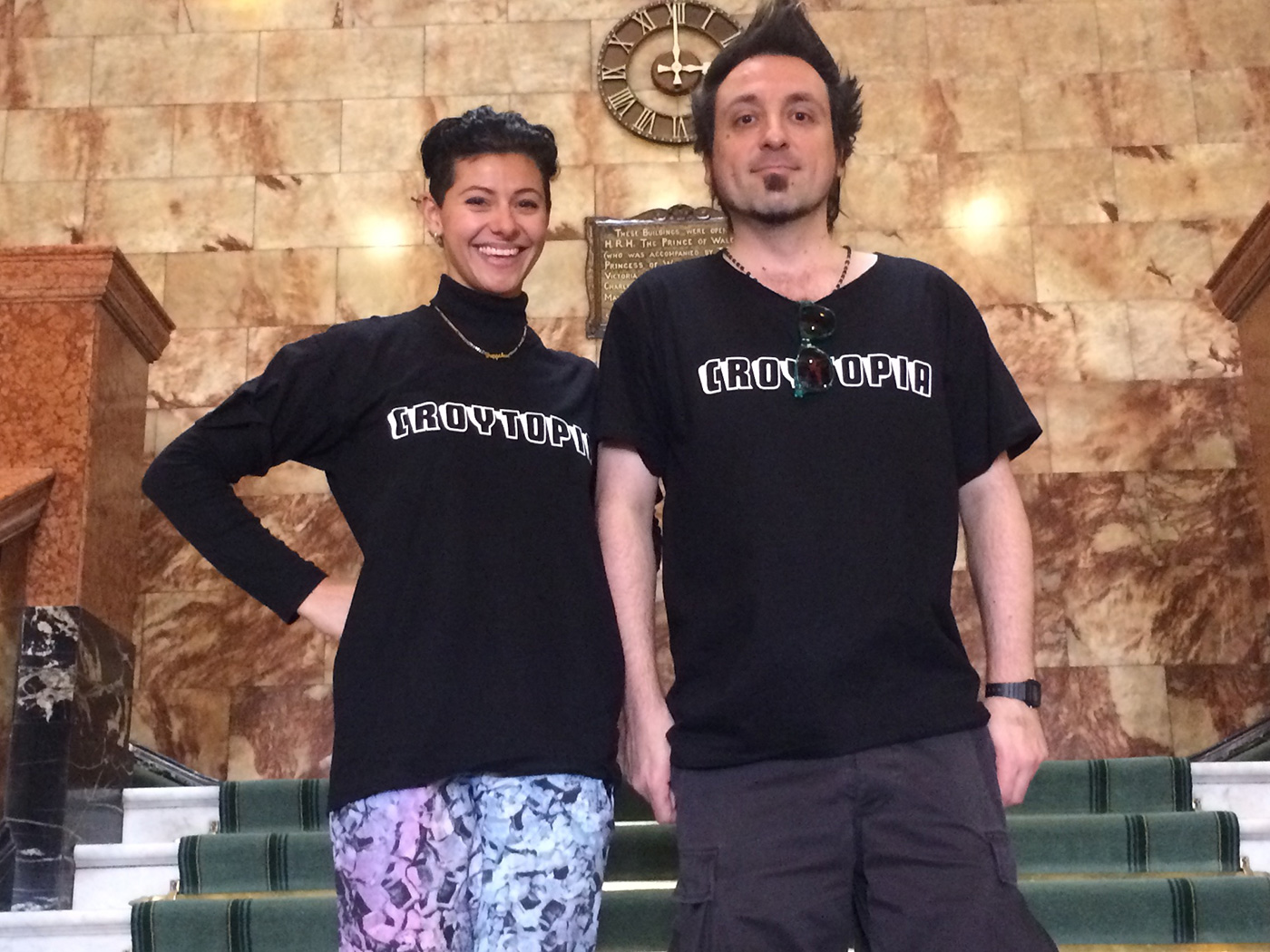 —-
Tayo Aluko & Friends / Coleridge-Taylor of Freetown – Friday 27 March
6.30pm / Spread Eagle Pub Theatre
Take a walk round the back of Exchange Square and you'll see a public art piece that celebrates some of the famous names who resided in Croydon. There's Peggy Ashcroft of course, and Ronnie Corbett, but there's also Samuel Coleridge-Taylor, a renowned composer. Tayo Aluko and friends are about to take you on a journey with the story of Samuel's relative, George, who plans a concert tour to return the deceased Samuel to prominence. The history and politics of Freetown, Sierra-Leone, could destroy the tour but George persists all the same. This is a musical historical play with live piano accompaniment. Definitely on our list to check out. 
—-
Byron Vincent / Instagramming the Apocalypse – Friday 27 March
8.15pm / The Front Room
Fake news, climate change, dying icons, trust is dead and Byron Vincent has been diagnosed with an anxiety disorder. Desperate to hold his relationship together by any means, even playing STI roulette and stalking a bodybuilder, Byron tries to stop his world falling apart. Sounds like a typical Monday for me… Joke. Very topical, almost wrote tropical there, oh I just did… carry on. Like I was saying, topical themes with laughs. Comedy is music to the soul and I reckon this show looks like the ticket I need.
—-
Ellie Scanlan / Moon Face – Friday 27 March
10pm / Spread Eagle Pub Theatre
Next to feature our festival lowdown is Moon Face written and performed by Ellie Scanlan. Ok anything called Moon Face was bound to get my attention and from reading about this show, I don't think I'll be disappointed when I see it. 
I tried to think of an original way to describe the show, but the description on the Croydonites site is pretty perfect, and so here it is:
'What does a severed finger, a colonoscopy and a homemade flamethrower have in common? Moon Face. Moon Face is a strange lady with lots of stories to share, some dark, all ridiculous and mostly based on real life events.'
So it's a comedy to make you belly-laugh out loud and squirm and cringe in your seat. Sounds pretty bloody marvellous. Ellie Scanlan, see you there!
—-
Argh, my word count is diminishing and there's still so much to say about the festival performers. I want to see everything basically. 
Jenny Lockyer / Granny Pearl – A Magical Tale of the Sea! – Saturday 28 March
10.30am and 12pm / The Front Room 
Croydon, Jenny Lockyer is BACK, yes she's back, back, back. We loved her one woman show about Amy Johnson (famous female pilot and adventuring, oh and record breaking too) from a previous Croydonites Festival, so we are dead pleased to see her return to the festival with her show, 'Granny Pearl – A Magical Tale of the Sea' (which we previewed last summer). Suitable for young children the performance mixes storytelling, simple crafts, puppets, song and live music to tell the story of Granny Pearl. A heartwarmer and a reminder of the wonderful things we can learn about each other if we take the time. 
—-
Teatro Vivo / Grimm's Collecting Agency – Saturday 28 March
4pm / John Whitgift Community Cube, Fairfield Halls
Take in a new Croydon venue with the Grimm's Collecting Agency. They will be walking the streets of Croydon from 23–26 March, gathering stories, your stories to perform on the 28 March. If you have a family legend, an interesting tale or a good old fashioned yarn to share, then keep an eye out for the pop-up Grimm Collection Agency (yes this is a play on the Brothers Grimm) or simply drop them a line: grimm@teatrovivo.co.uk
This show has had rave reviews from the likes of the Guardian, don't you know, so get involved or just buy a ticket and see an entertaining show about the place you live.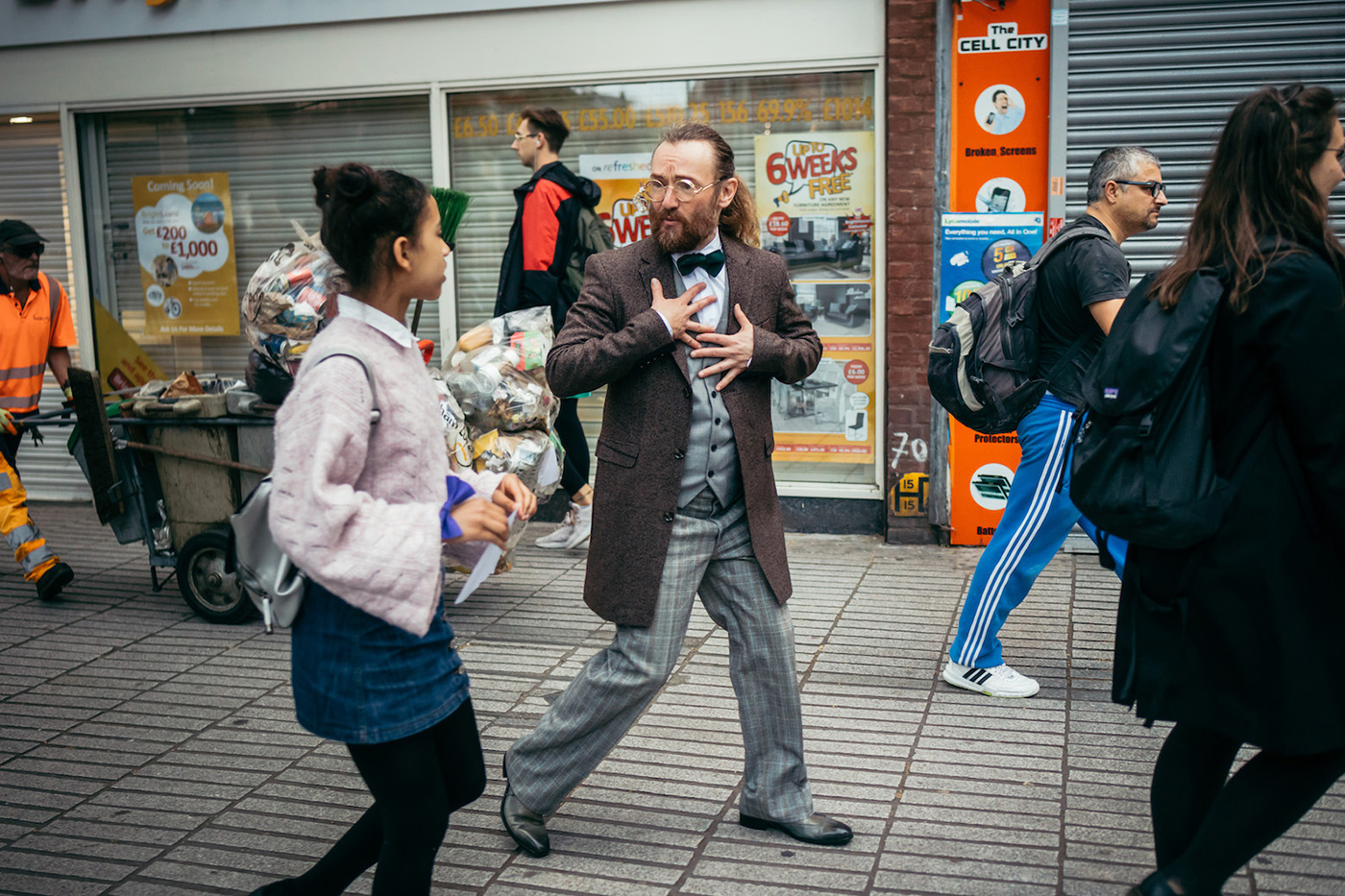 —-
Shaniqua Benjamin & Well Versed Ink / Love Warrior – Saturday 28 March
7.30pm / The Front Room
You've most likely seen Shaniqua's face on a Central Croydon shop front as part of the CRO project or heard her poem she created for the reopening of the Fairfield Halls. But now get the chance to see her spoken word performance where she brings love centre stage interwoven with themes of judgement, stereotypes and change.
—-
Trevor Lock's Community Circle – Saturday 28 March
6pm / Spread Eagle Pub Theatre
I'm intrigued by this one as it's a bit of a mystery as to what happens. Perhaps it's a show about searching for answers and meaning. Everyone's looking for something, or maybe I'm way off. It has gotten my attention though, so I'll be heading along to see what it's all about. Croydonites describes it as, 'A social experiment? A support group for people looking to find their own comedy? 12-step meeting? Literal mind-reading show? A once-in-a-lifetime opportunity? A prayer group? A waste of everyone's time and money? Those who wish to participate are free to do so, as are those who prefer to sit back, relax and watch the spectacle unfold.'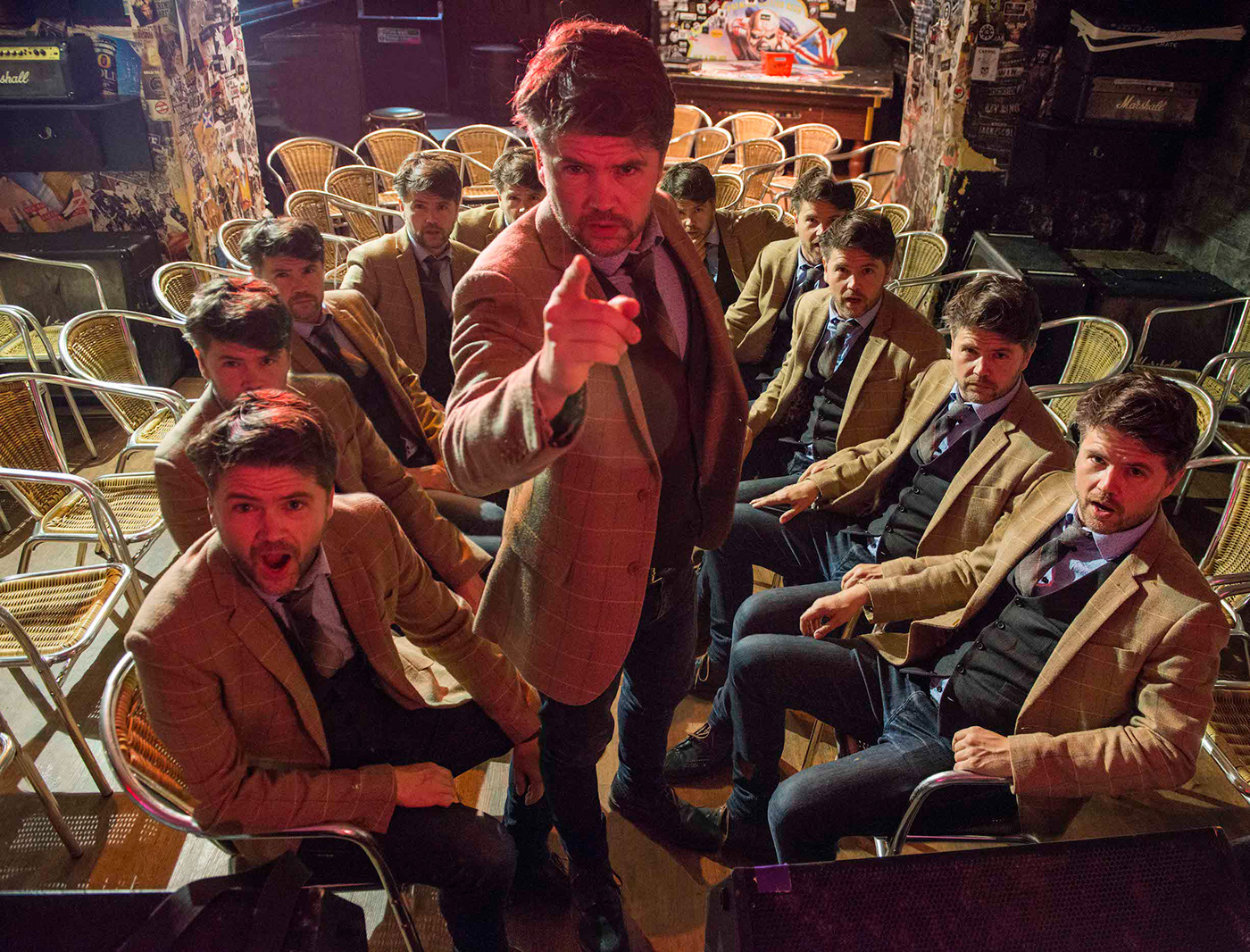 —-
Gill Manly & Ellie Scanlan / Pressure Cooker – Saturday 28 March
10pm / Spread Eagle Pub Theatre
We love Gill Manly of Croydon – yes, that's her title… Well maybe not, but it should be. Her writing delivers fabulous humour, charm, and fantastic storytelling. Her latest outing is bound to be a resounding success. It's about a famous TV cook's career that has perhaps had the odd scandal here and there, yes she's sold out over the years, but she's had a lot of success right? Now relegated to host of a reality TV cooking show called 'Pressure Cooker', will she silently simmer or flip her lid? Well go on, buy a ticket and find out!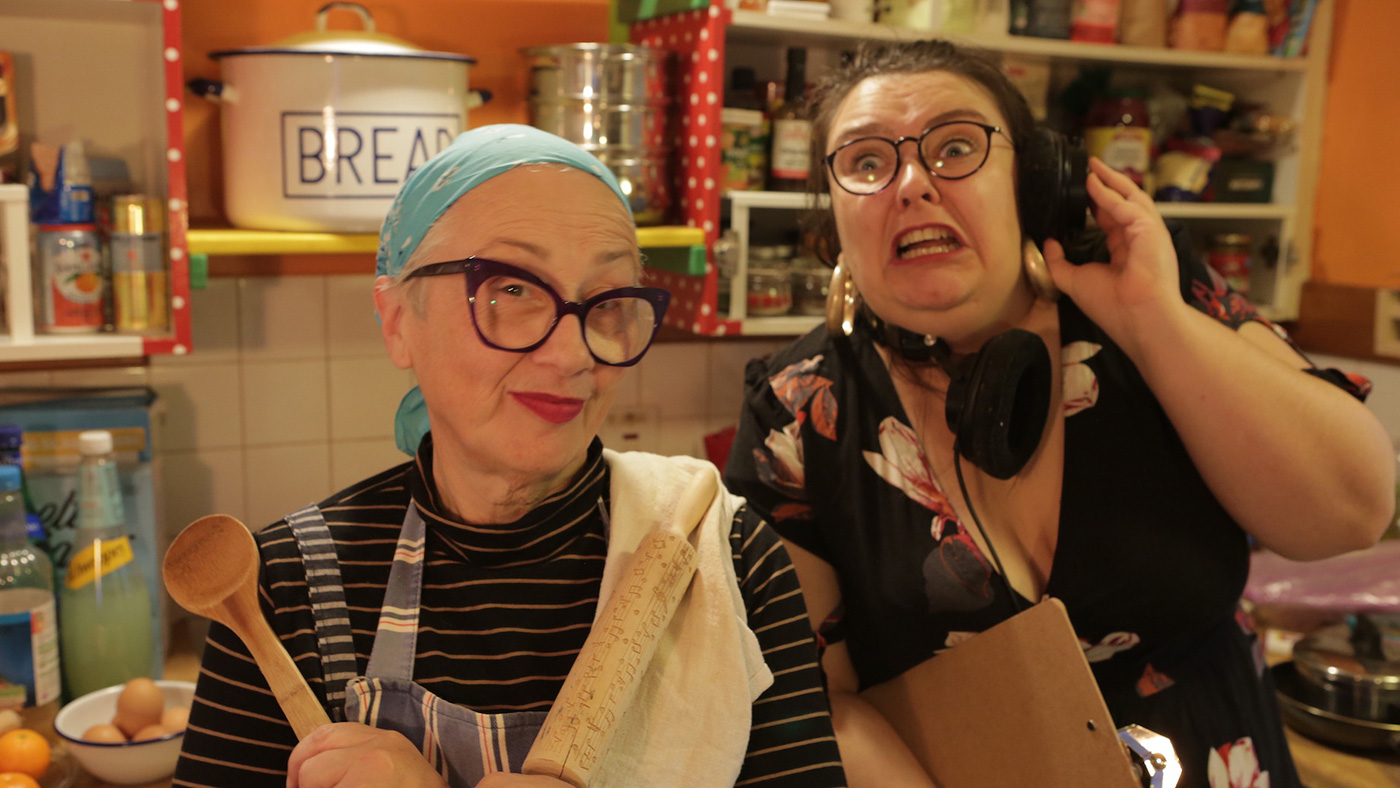 —-
SLiDE (South London Inclusive Dance Experience) / Insert Title Here – Sunday 29 March
5pm / Stanley Halls
Celebrate diversity and dance with SLiDE at Stanley Halls. The show starts with a performance of 'Insert title here' – portraying the ebb and flow of togetherness. The audience is taken through the process of naming the piece. You are invited to chat to the creators, eat, drink and dance after the performance in a special ceilidh hosted by Folk Dance Remixed, a ground-breaking company fusing folk and hip hop styles.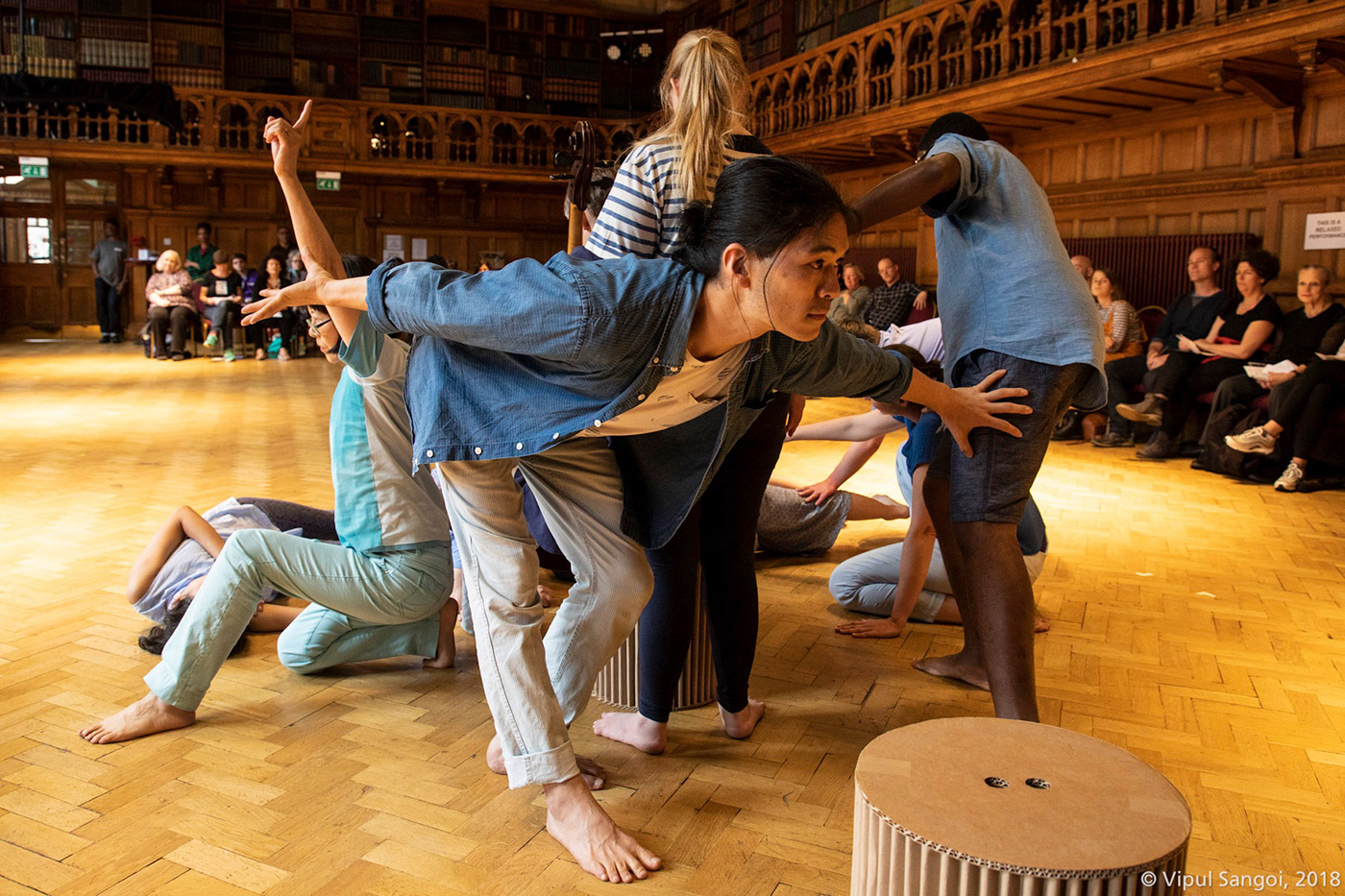 —-
I started this article with the intention of giving my top 4 shows that I was excited to see… I then went on to write about all the shows as I've just found it impossible to narrow down. In short, the festival schedule is incredible. Anna Arthur, we salute you for bringing this all together. Day passes are a must!
All photos courtesy of Croydonites – header image is Ellie Scanlan as Moon Face by Will Tribble.
Posted by Angela.