When you type embroidery into Google it brings up pictures of circular hoops containing flowery designs, which immediately remind me of ladies sitting by the open fire in Jane Austin novels. You'll rethink that image though after encountering Croydon artist, Tina Crawford's work.
Calling herself a free embroidery artist, you can see why – her work, which is often political and always exuberant, has a sense of freedom and joy about it that brings embroidery as a medium kicking and screaming into the 21st century art world. It has an edgy quality that we love, and it's evident that a lot of other people do too, as Tina has commissions a plenty from the likes of John Lewis and Kew Gardens as well as a fair few exhibitions under her belt (You may remember her solo show 'An Unnatural History' at RISE back in March 2016). We wanted to catch up with the lady with the fabulous fingers to find out more about her working process, what she's up to this year, oh and her snowdome collection…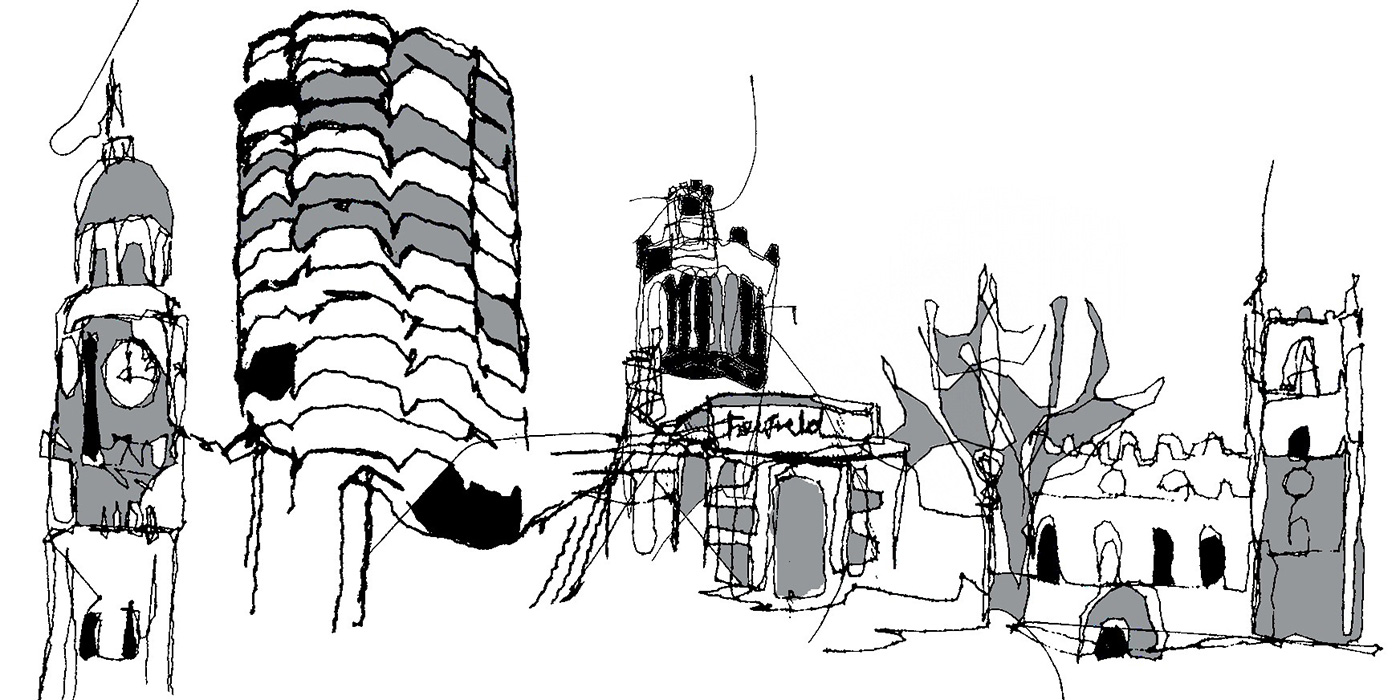 Croydonist: First of all, let's get the Croydon question out of the way – native or convert?
Tina: Croydon born! I grew up 10 minutes from where I live now, my son went to the same infants school as me…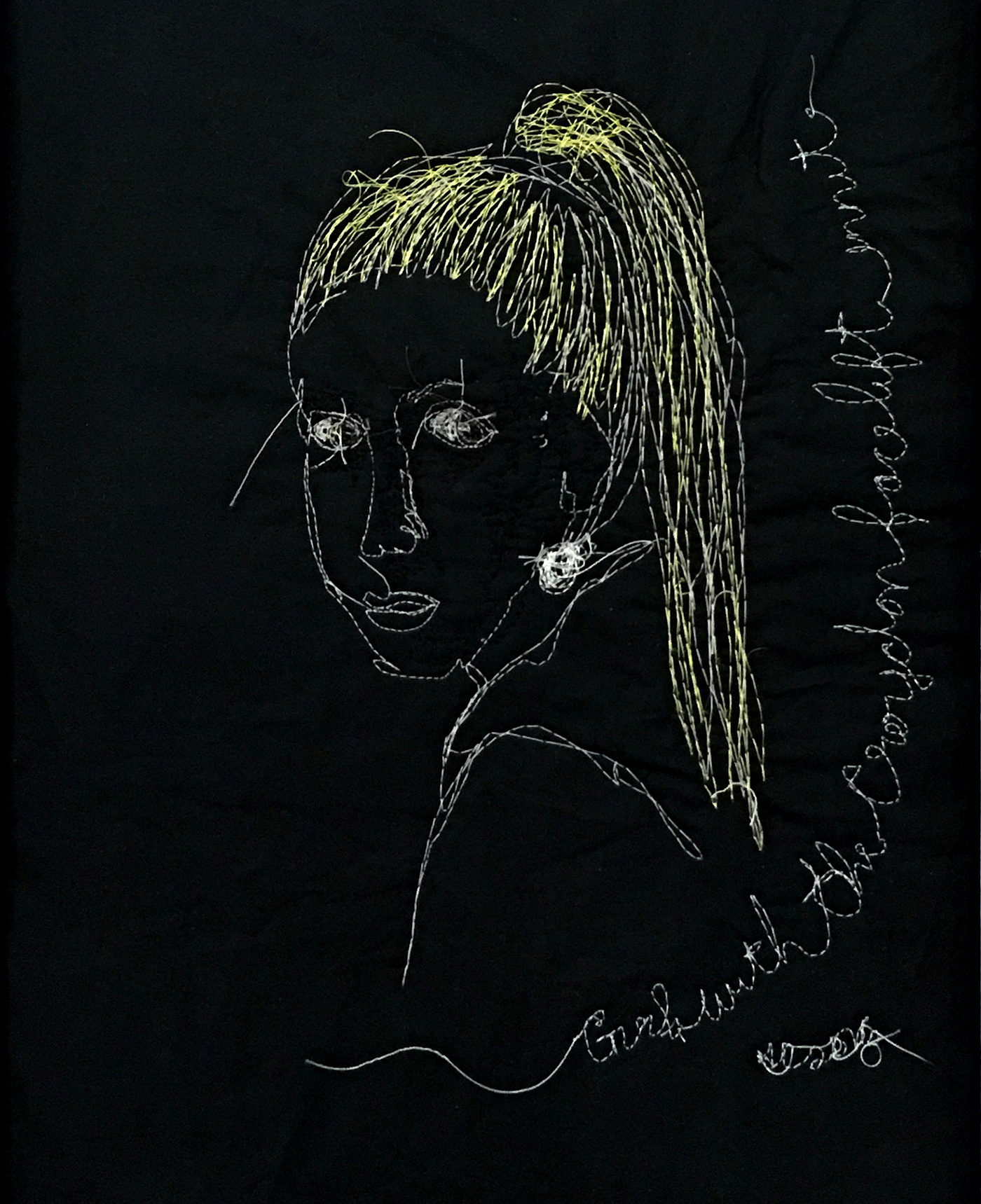 Croydonist: And where might our readers be able to see some of your work in Croydon?
Tina: You can see 'Girl With The Croydon Facelift' at the Oval Tavern. And at the moment the banners for the suffragette centenary are on show at the Museum of Croydon, I won't lie, I did very little, but lovely being a part of it.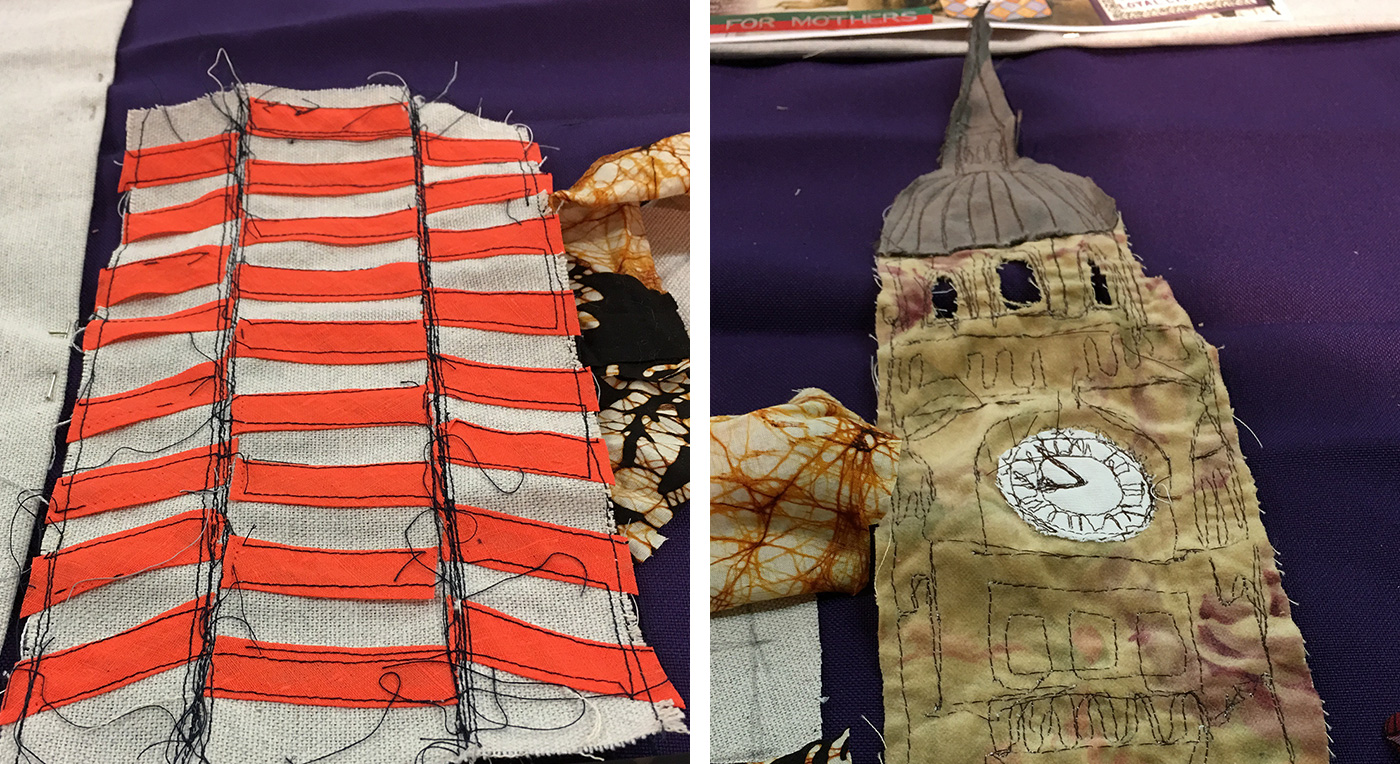 Croydonist: We think you're being modest there – your Croydon skyline is awesome. (We're hoping you'll create some more variations of it one day). You describe yourself as an artist who just happens to draw with the sewing machine. How did you become an artist and find your medium?
Tina: I studied jewellery at Central St Martins after my foundation at Croydon College. Short story is after going to art college, I went into TV (this is a whole different story – I won't bore you!). I became disabled probably about 8 years into my career. I was living in Balham at the time and was looking for things to keep me sane as I was housebound – I think we moved to Croydon and I found an adult education course in embroidery and it went from there.
Croydonist: Why do you go by the name Tobyboo?
Tina: It all coincided with my son, who's called Toby.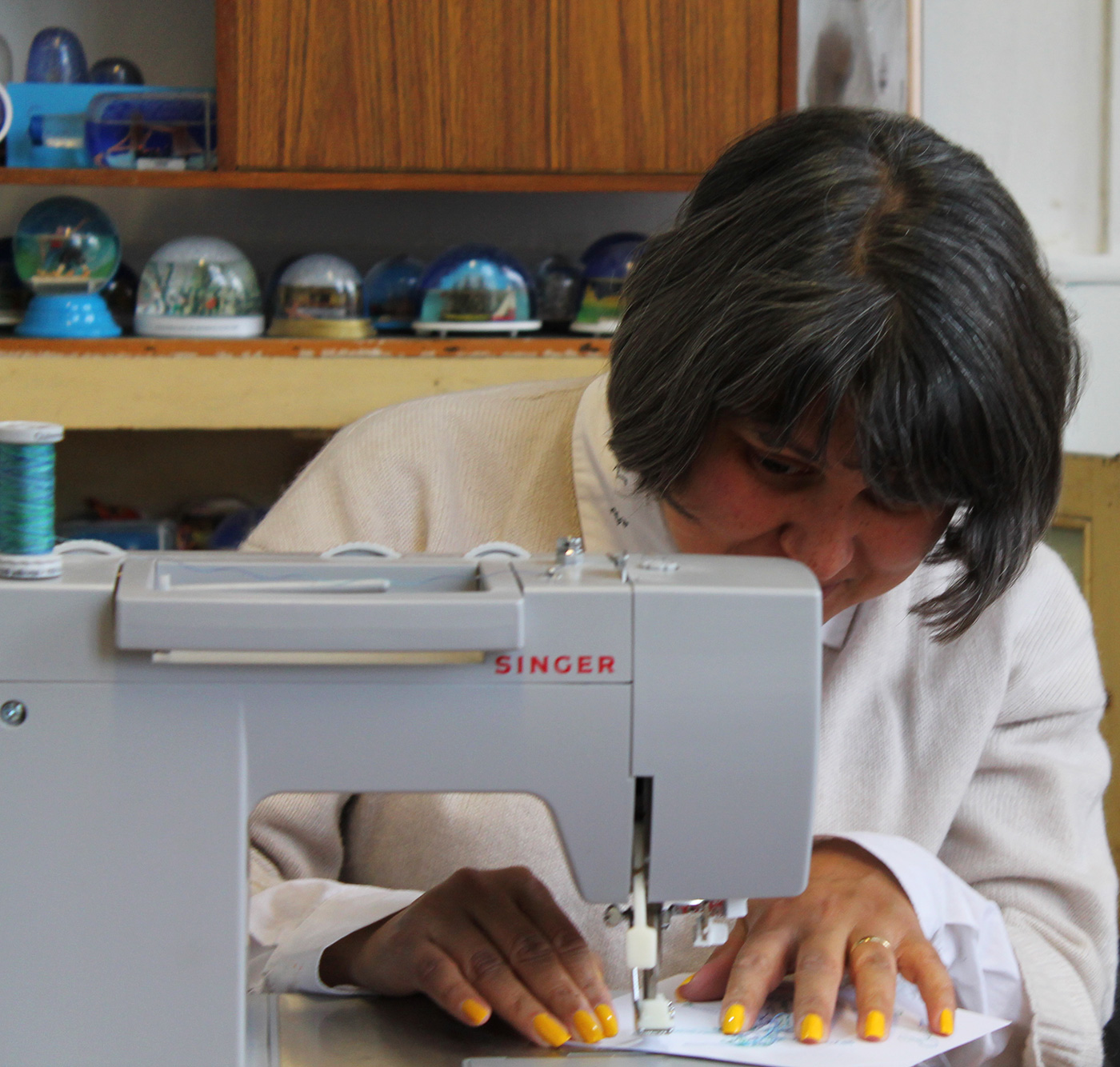 Croydonist: You work from your studio in West London – what's a typical day at work?
Tina: I love it! I'm based at Kindred Studios which is an amazing art community, I never know what I'm going to work on till I'm in my room! We always stop for lunch at 1pm when they ring a bell, the cafe is fabulous, run by Honor who I'm happy to give my pennies to! I can't stay late because I pick Toby up from school.
Croydonist: Why the collection of snowdomes in your studio?
Tina: Well, why not! Truth is they've been banned from home. How did I start collecting? Ah! I had one then when I worked on SMart, Zoe Ball who presented was going to Vegas – she asked if I wanted anything – I said a snowdome. She said so you collect them – I said 'yes'! Then everyone started getting them for me!
Croydonist: Where do you go for inspiration?
Tina: Everything, everyone.
'Bird Crap' – with embroidered tweets from Donald Trump, April 2018
Croydonist: What's been your most unusual commission?
Tina: Hmmm, not sure I've had any odd commissions, I wish I had! Well unusual for me was a family portrait!
Croydonist: What's the biggest piece you've created?
Tina: I'm working on it. It's called 'Comfort Blanket' – it will be an installation when finished on a metal bed frame but I'm stitching the quilt at the moment. it's made from crisp packets and chocolate wrappers – it's about when I was bulimic.
'Better with the Threads Uncut' – June 2016
Croydonist: Do you hand-sketch a new piece of work first, or do you go straight to the machine?
Tina: Never sketch before – ever!
Croydonist: Tell us about your Grayson Perry doll.
Tina: I was going to a talk by him and so decided to make him a Claire doll, my friend got up during the Q&A and the audience passed it up to him!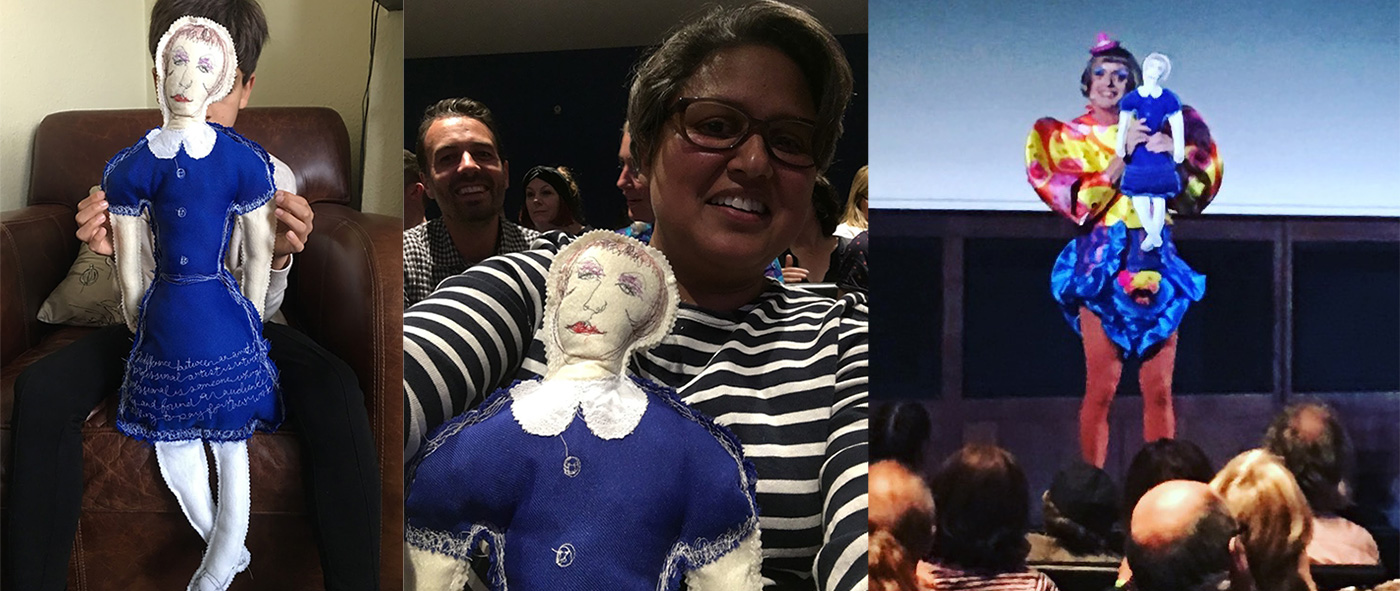 Croydonist: Classic dinner party question – if you had to invite 3 artists or creatives to dinner (dead or alive) who would they be and why?
Tina: Grayson Perry, but not as Claire – I think he's changed the Art world and made it accessible and interesting to all. Jean Paul Gaultier, I was a huge fan when I was younger – everything he does is like magic to me! And oh that's hard, William Morris, he could criticise how much useless hideous stuff I have in my home.
Croydonist: Best thing about 2018 so far?
Tina: Being at Kindred Studios
Croydonist: What's next?
Tina: Open Studios at Kindred – 9-10th June come! Kindred Studios, 18 Saltram Crescent, London W9 3HW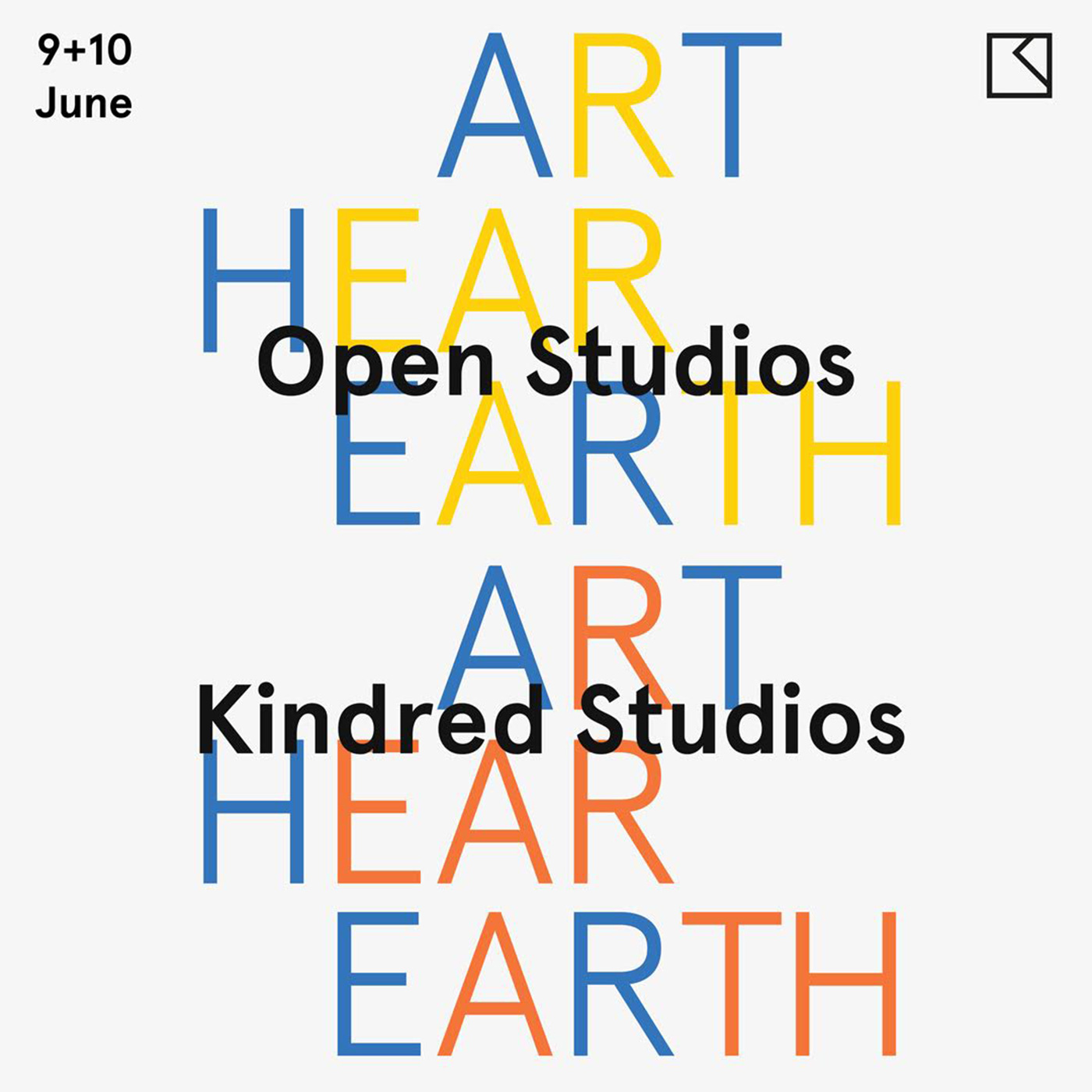 That's your weekend plans sorted folks – open studios runs from 11-5 this Saturday and Sunday. Thanks to Tina for chatting to us. We can't wait to see 'Comfort blanket' finished. Keep an eye on what Tina's up to here, here and here.
Header image, detail of 'Bird Crap'. All images courtesy of Tina Crawford.
Posted by Julia