Although it seems our Christmas plans are being reigned in (again) by the collective cloud that is Covid (and I'm unfortunately not talking sleigh reigns – best pun I could think of, sorry) there is still plenty of festive things to do locally if you're reluctant to cram onto a packed train or tube to hit the West End shops.
Whilst you are picking up those stocking fillers around Whitgift or Centrale, why not have a bit of festive fun.
From ice-skating to advent competitions and Nutcracker trails, Croydon BID is hosting a variety of Christmas activities to partake in, around the town centre.
---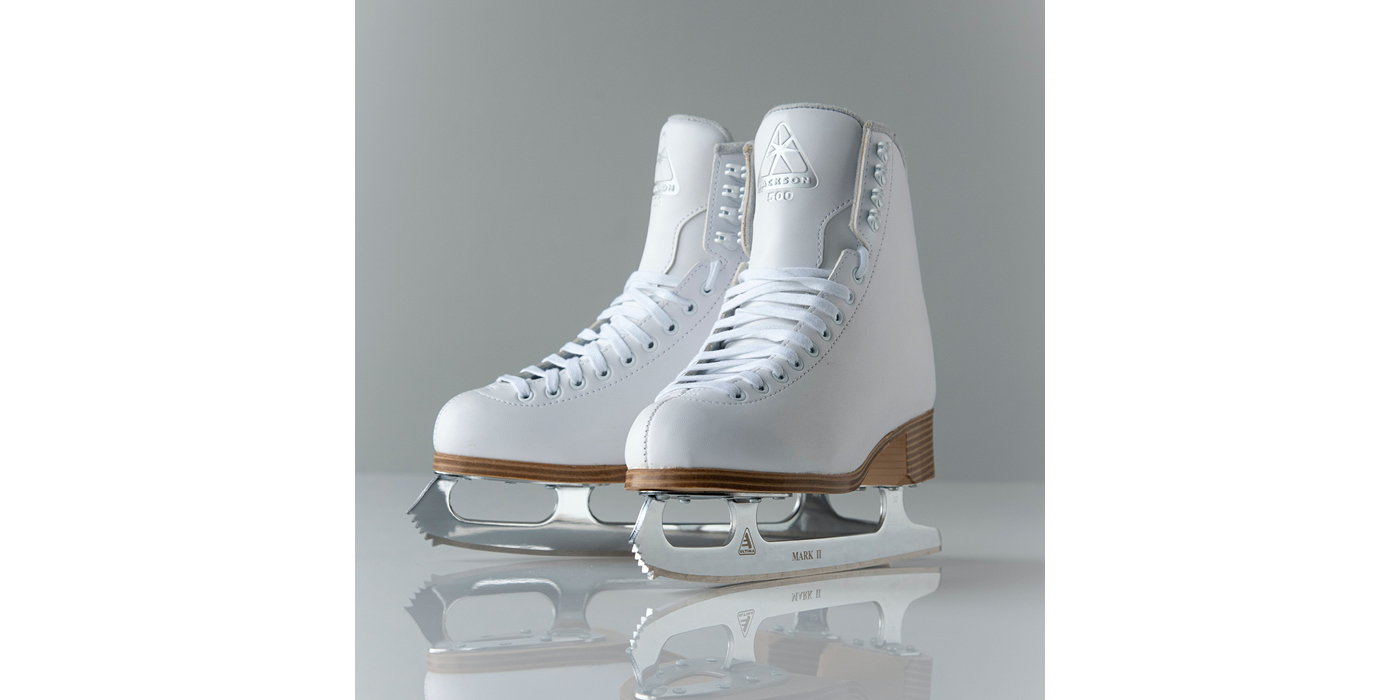 Ice-skating
This week (which I'm rather excited about) a 'boutique' sized ice-rink is being installed on North End, and will be open Thursday (9 December) to Sunday (12 December). We'll be attempting to keep our 4-yr-old upright on the rink, on Saturday morning – wish us luck.
Tickets are only £3 each and all proceeds will be donated to Crisis to support the homeless of Croydon this Christmas.
For tickets and availability see here.
---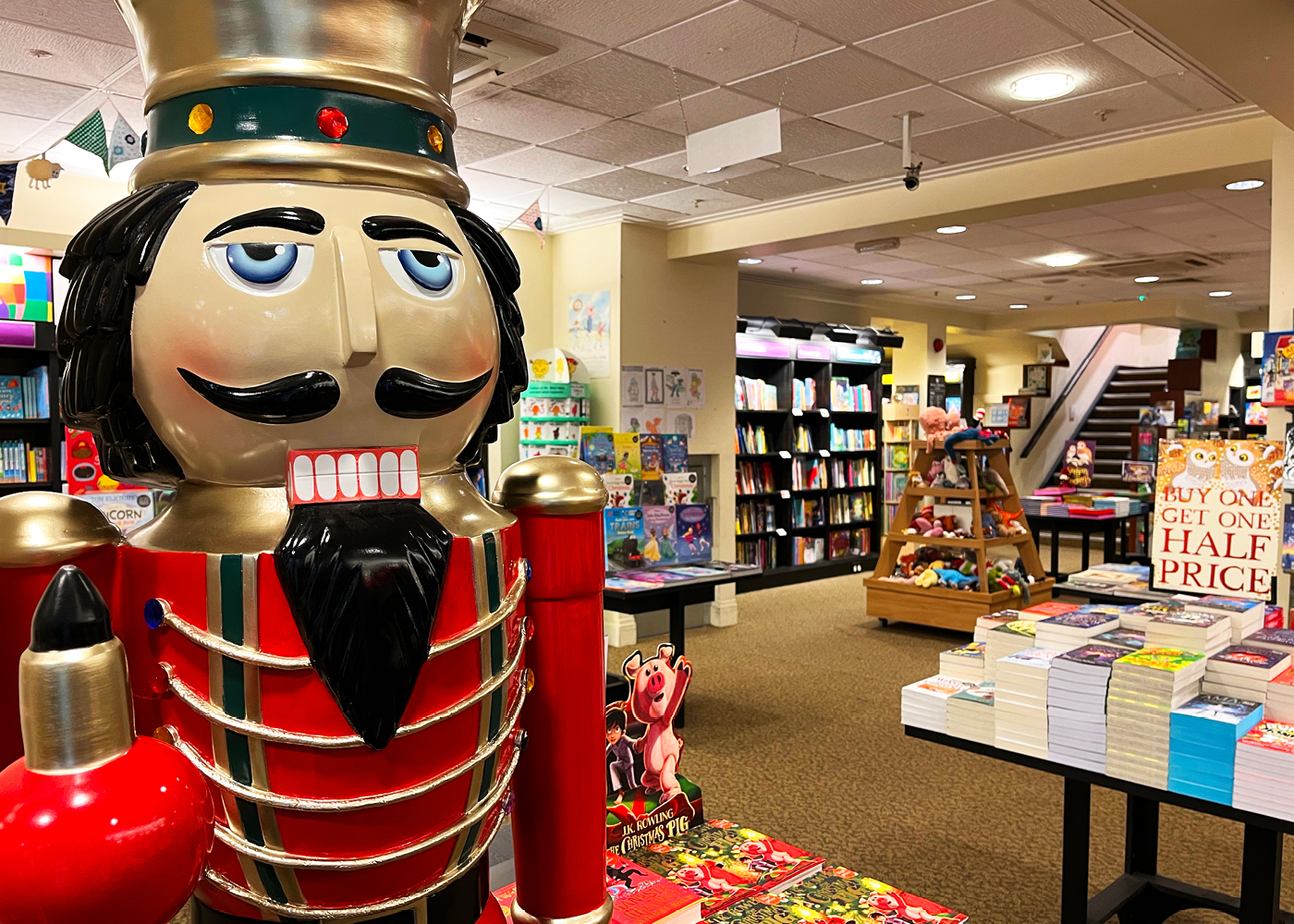 Nutcracker trail
There are 10 nutcracker soldiers hidden in various shops through the shopping centre – find out their names and you could be in with a chance of winning a Nintendo Switch (that's cousin Ed's present sorted!)
We found the soldier in Waterstones (above) but where are the others? More details here.
---
Advent Competition
If you're already bored with an advent chocolate a day, why not upgrade your advent calendar content by entering Croydon BID's prize-a-day calendar here. There's some seriously hefty gifts from different businesses around Croydon. I wonder which day I'll win the raffle?
---
Centrale & Whitgift
Centrale & Whitgift also have some great Christmas events for the kids, including Santa's grotto (of course) and elf and gingerbread workshops. Check their website here for times and availability.
Whilst you're in the centre of town I recommend you visit two festive-musts for shopping. You'll pick up some unique gifts whilst supporting local businesses at the same time – win win in my book.
---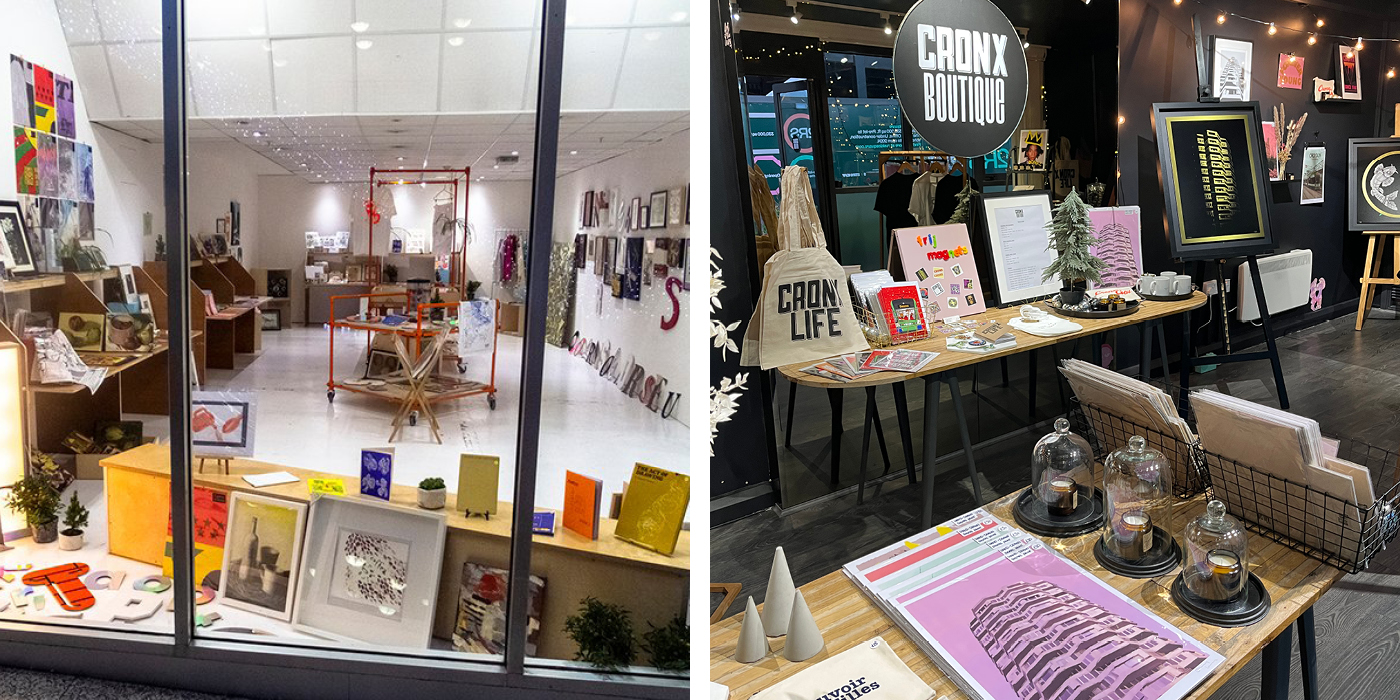 Festivus Shoppe
Turf Projects is running Festivus Shoppe, which is a winter art market packed with gifts, framed artworks, cards and decorations. Not only are you shopping local but  proceeds go directly to the artists and supporting Turf's programmes.
Open Wed-Sun 11-5pm until 23 December.
Located on the ground floor of the Whitgift Centre (46-47 Trinity Court).
---
The Cronx Boutique
The Cronx Boutique, run by local brands The Croydon Photographer, East Croydon Cool and Johnny Howl Club is a fantastic pop-up for cool gifts and art, also with a rotating showcase of local creatives.
Open 12pm to 8pm on Tuesdays, Wednesdays, Thursdays and Fridays, 10am to 6pm on Saturdays and Sundays.
Located on Caithness Walk (near the back exit of East Croydon station).
---
Oh and if you haven't bought your Christmas wrapping paper yet, now's your chance to go eco with Croydon-based business Deleco.
Right I think that's Christmas sorted, and all within walking distance of our front door.
Advent image courtesy of Croydon BID, Turf Projects photo by Miguel Sopena and Ice-skate photo by Zoë Warmerdam. Others by the Croydonist.
Posted by Julia