We first came across 80 Stone Coffee Roasters when we noticed that the new Matthews Yard were serving coffee from a local roaster. We hadn't realised there was a coffee roaster nearby so we had to find out more. Fast forward a few weeks, and I'm pulling up at a shiny new industrial unit just down the road from Waddon Station to visit owners Simone and Roberto to get a tour of their HQ.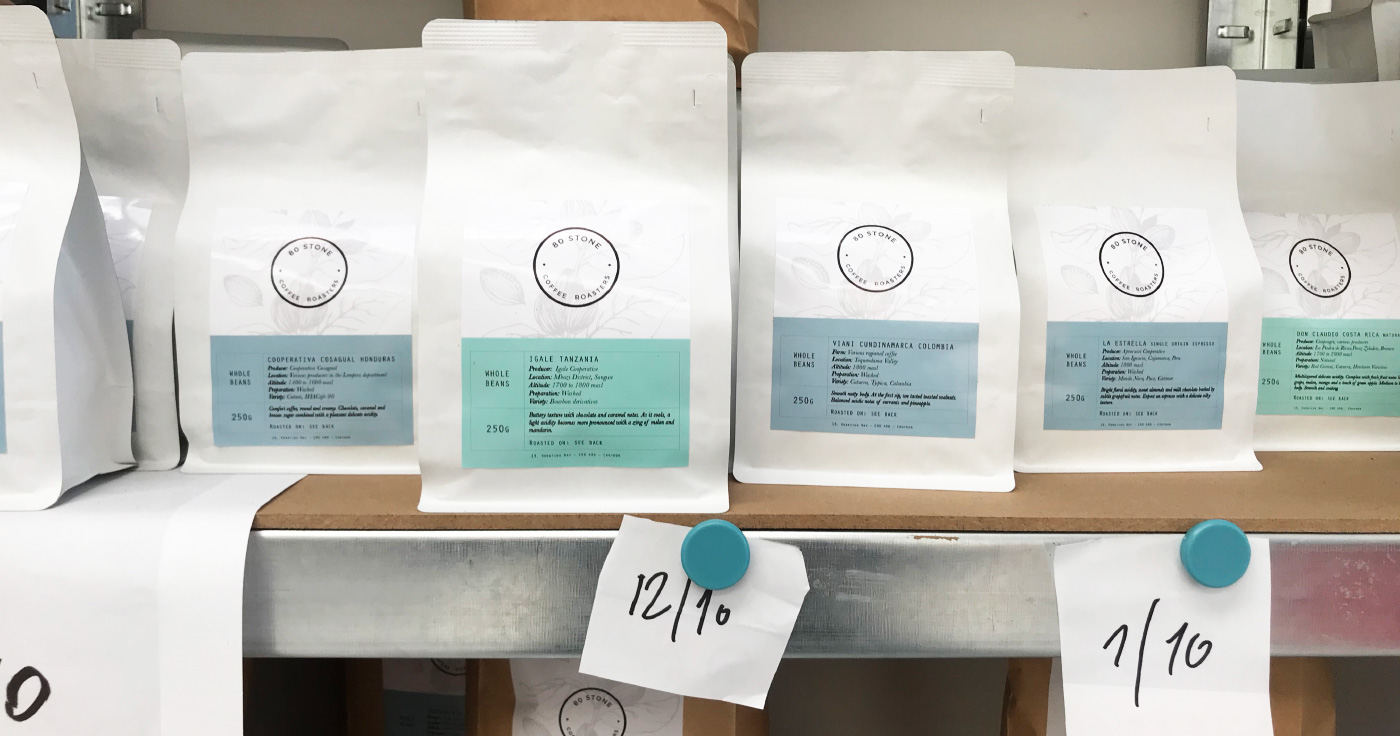 Although both Italian born Simone and Roberto met in London back in 2006 whilst working in a restaurant. They both already had backgrounds in coffee – Roberto having grown up in his family-run coffee shop, and Simone having worked in various areas of the coffee industry from barista training to coffee roasting and exporting. After continuing along their separate paths for a few more years – for Roberto back in Verona running his own busy coffee & wine bar, and for Simone in Guatemala to learn more tricks of the trade – the duo reunited in 2012 to open a café together in Fulham, where they started roasting their own beans in a small area of the shop. They opened a second café in Elephant and Castle 5 years later, and realising they needed more space for roasting they moved their entire roasting production to their current premises in Croydon, so they could expand their production with bigger equipment and space for barista training.

Before Simone showed me around, he led me to their café area at the back of their office, and offered me a coffee. I'm a bit of a caffeine fiend, so I eagerly accepted, although I don't really know one blend from another. Simone lovingly prepared for me a filter coffee with their Anasora Ethiopia coffee, which was the lightest, sweetest black coffee I'd ever tasted. Described on their website as 'Crammed with juicy, over ripened yellow fruit salad and black cherry notes that mellow into a light boozy tropical drink on the palate – like a late afternoon summer cocktail in a bean', it was indeed a wonderful start to a chilly Wednesday.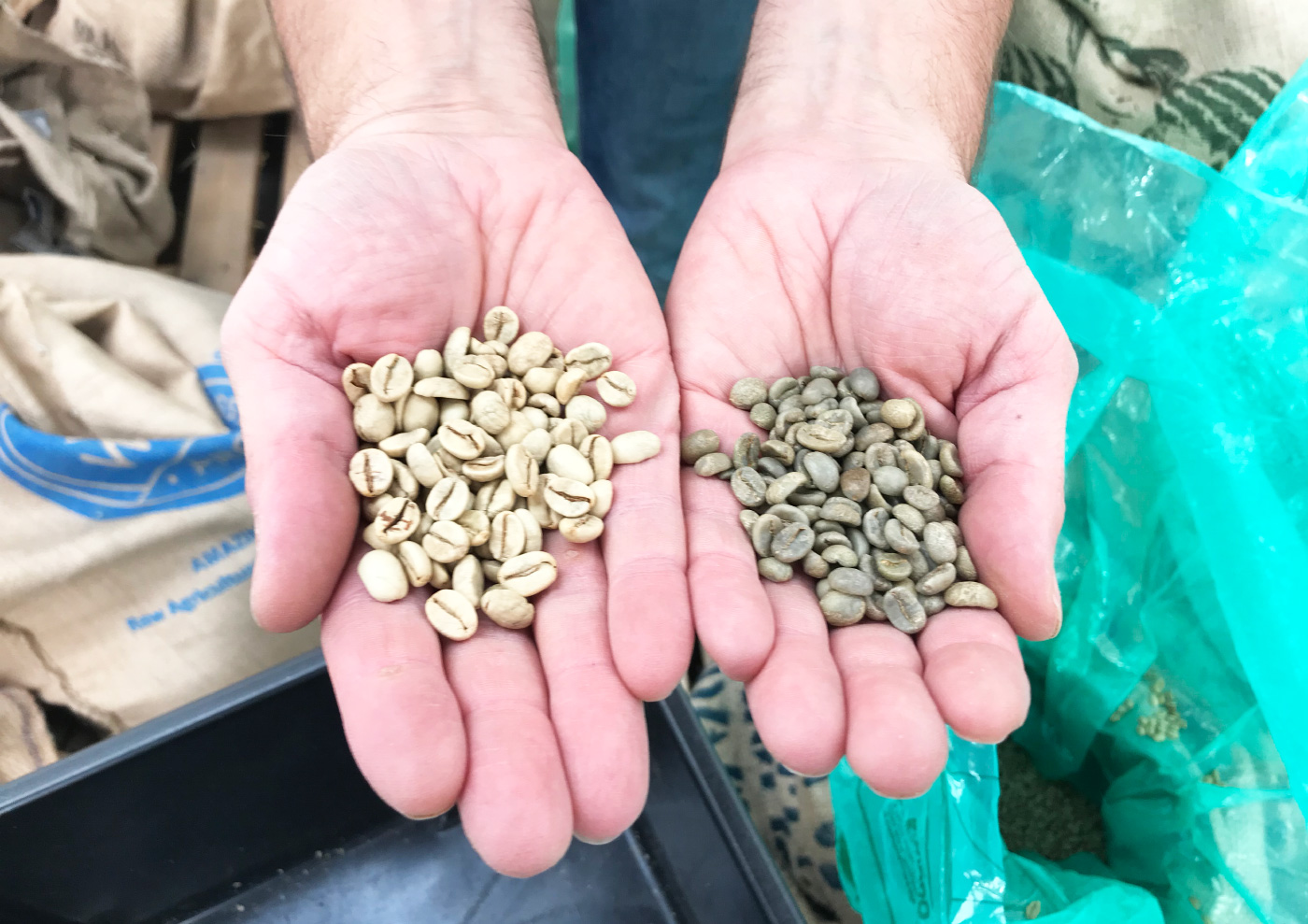 We then moved on to the production floor where Simone introduced me to the beautiful shiny roasting machines as well showing me some pre-roasted beans of different varieties, which all had different aromas and were different sizes. The coffee fact I took away with me was the higher up a coffee plant grows, the less caffeine their beans have. Who knew? Well not me…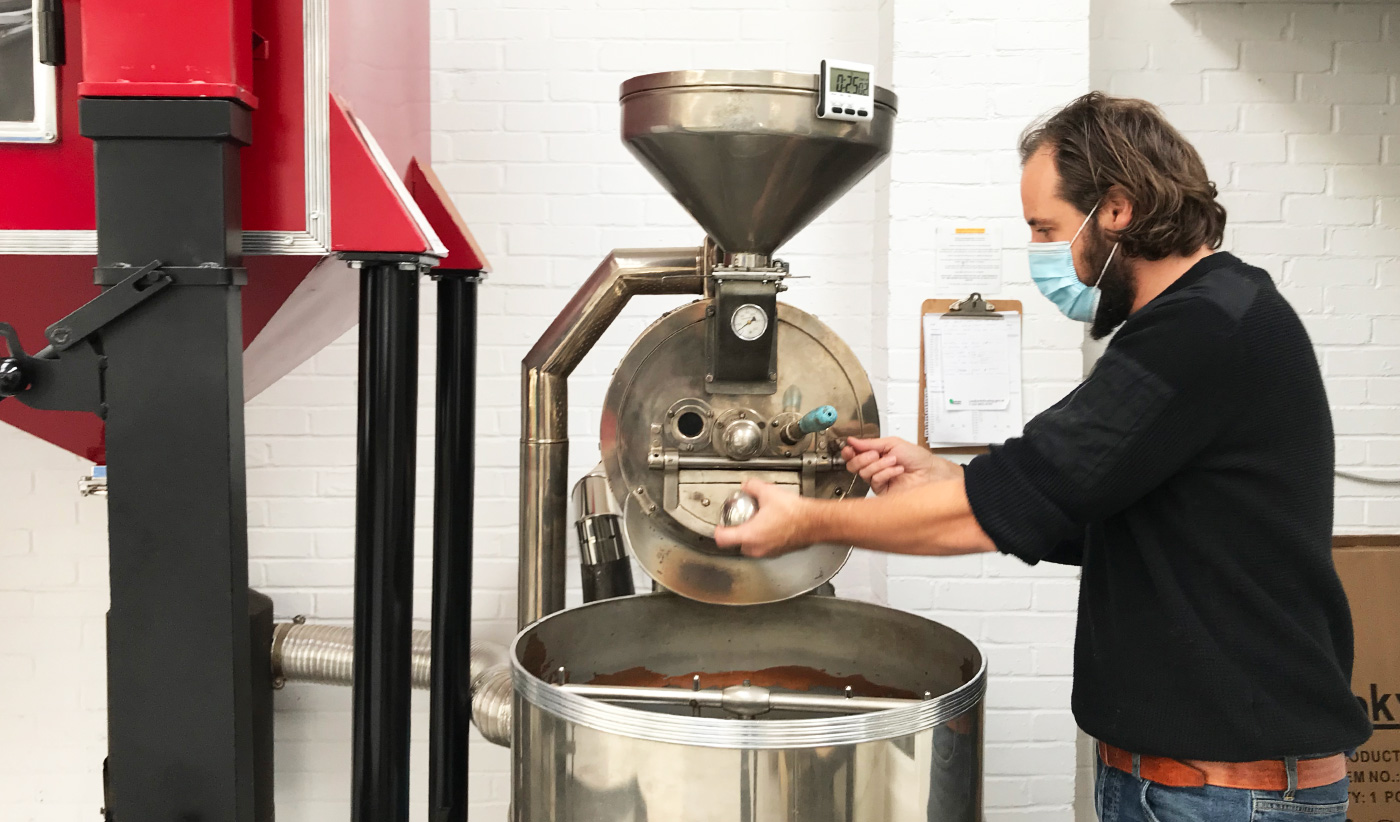 Finally I had a few extra questions…
Croydonist: Why are you called 80 Stone Coffee Roasters​?
Simone: While we were still running our previous Fulham-based café, we'd been throwing names around for a few weeks, but nothing stuck. We also happened to order our first roaster, which Roberto noticed had a weight of 80 stone. We liked how it sounded and we were both born in the 80s so we decided to use that name for our brand.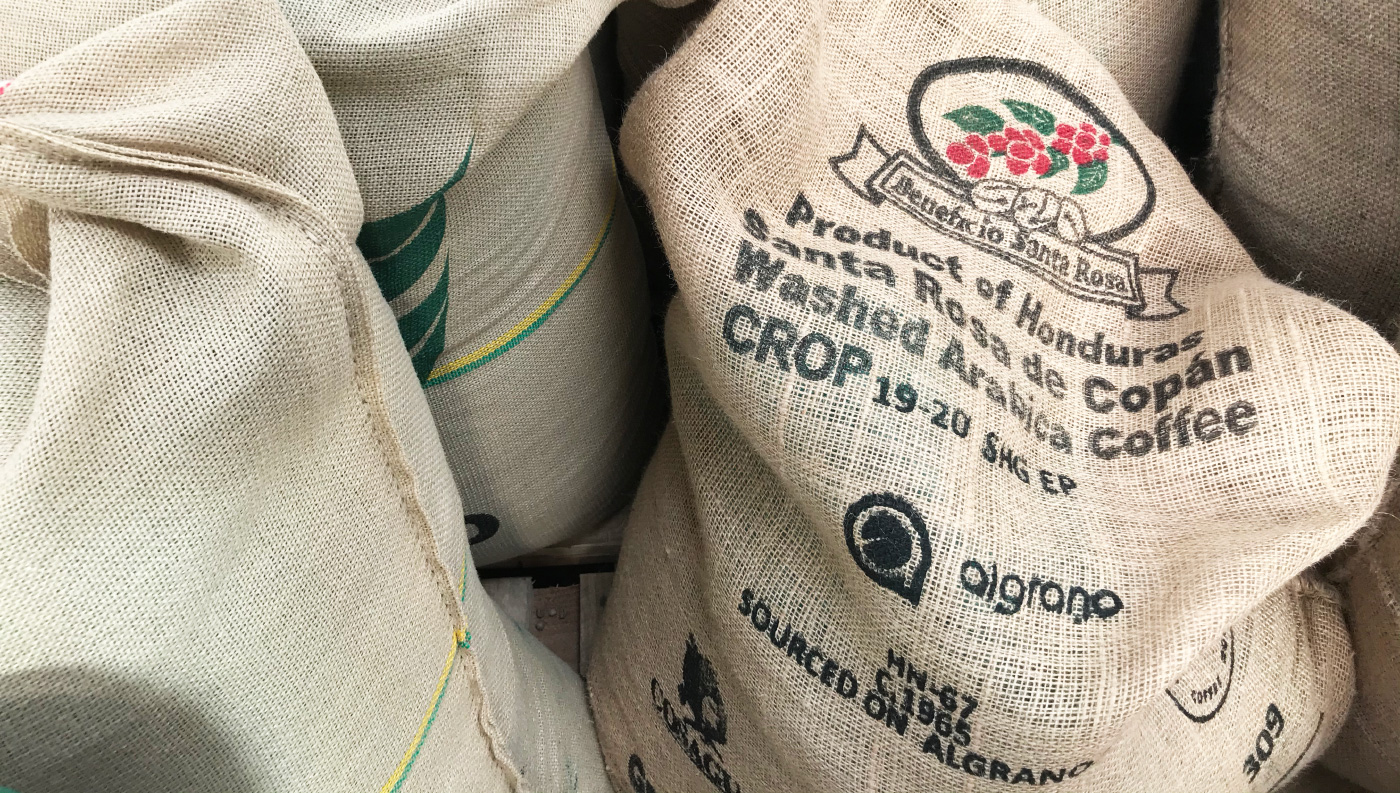 Croydonist: What are you enjoying about your new Croydon Location?
Simone: We really love our neighbours.
We are based in an industrial estate in Purley Way, and everyone has been incredibly welcoming and supportive.
For example, both the guys at Upstream Seafood and Oliver Contractor were a huge help when we received some big deliveries, lending us their forklift and helping us unload some heavy machinery. The guys at Cityplumbing have been very patient and helpful. Metal Metro Fabrications and MetalArt Fabrications helped out with our big roaster on multiple occasions.
Even TVS framing right in front of our unit framed some pictures for us in exchange for some coffee. We can't thank them enough.
Lots of loving messages on Instagram and Facebook are also coming from the coffee lovers in the area, happy that they finally have a roastery that they can rely on to get some really fresh locally roasted coffee.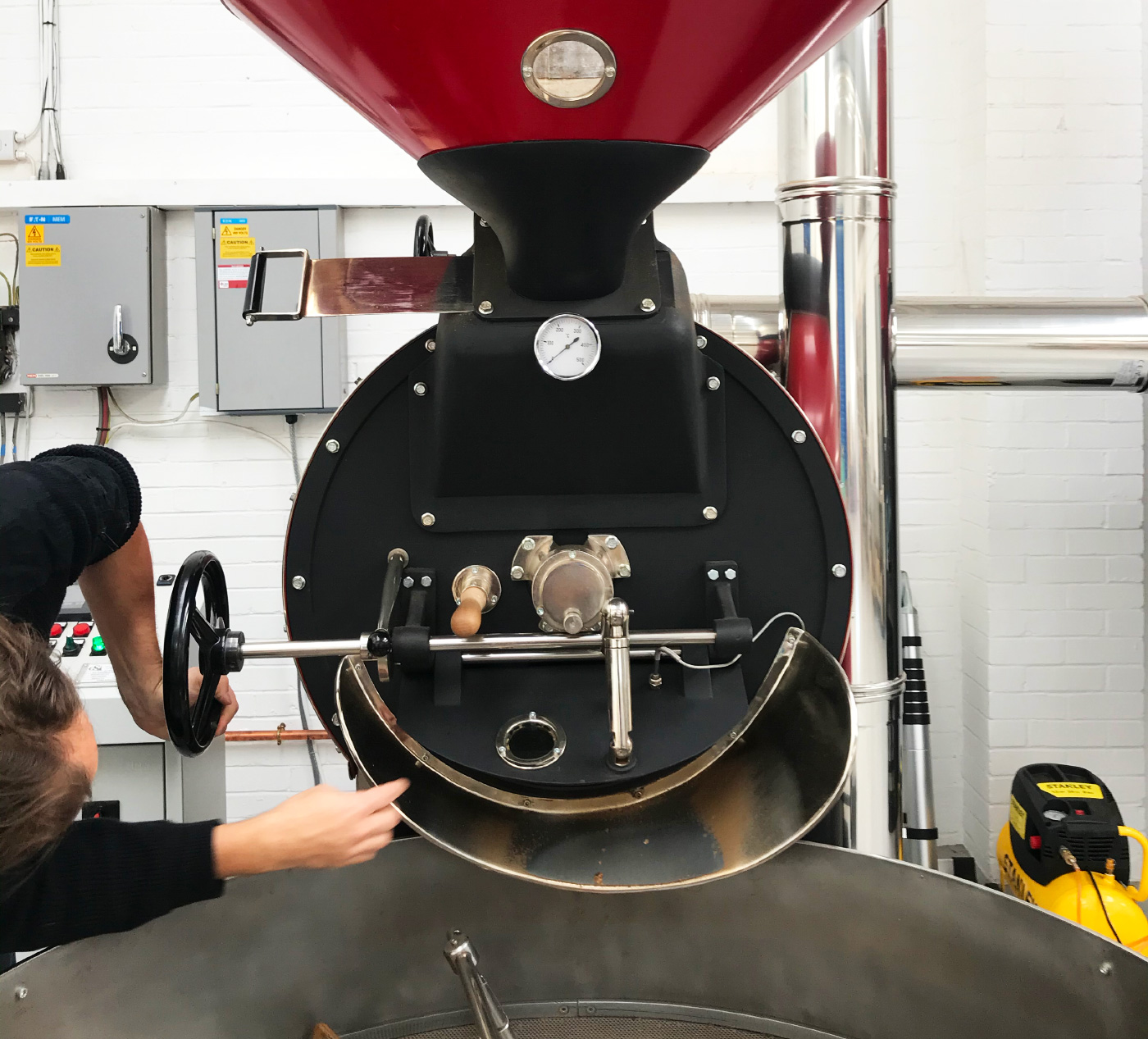 Croydonist: Perhaps a tricky question for coffee roasters, but do you have a favourite blend of coffee?
Simone: Our favourite coffee is the Heavy bag Espresso. We have a special connection with the producers, in particular the Cosagual Cooperative in Honduras. They managed to secure for us an amazing lot and we have worked together to make sure that the quality was top notch, despite the challenges they had during this year's harvest caused by Covid-19. It is a really sweet, versatile and clean coffee.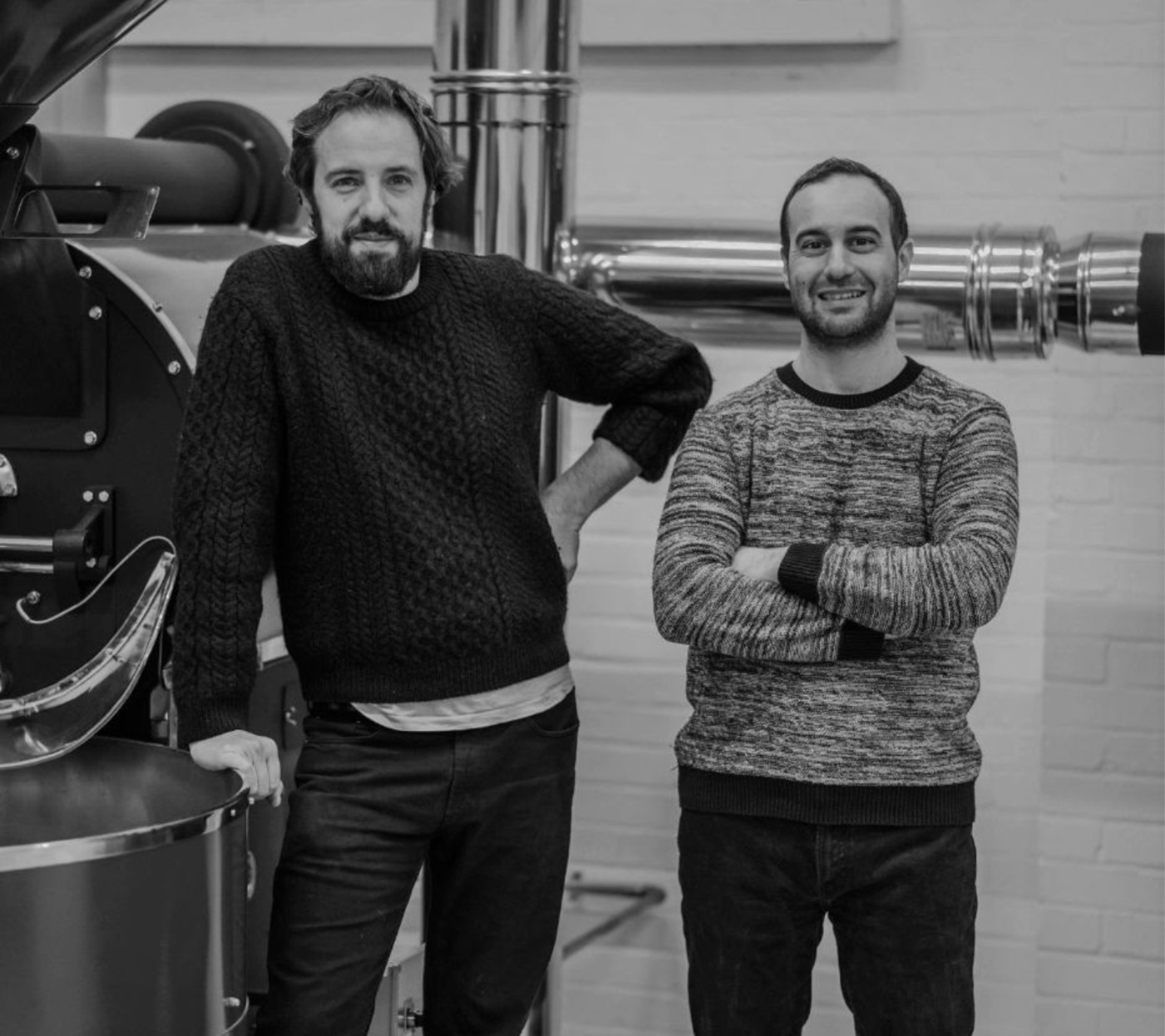 I really enjoyed meeting the duo, and I was sent off with a gorgeous smelling bag of Simone and Roberto's favourite blend of coffee. If you're into your coffee I very much recommend visiting their online shop where you can buy 11 varieties which you can order as whole beans or ground for espresso, filter, aeropress, french press or cold brew. Perfect for your lockdown caffeine hit.
Photos by the Croydonist except the header graphic and the portrait of Simone and Roberto, which are courtesy of 80 Stone Coffee Roasters.
Posted by Julia