At the start of 2020 the sad announcement was shared that our beloved local gem, Matthews Yard would be closing. Over the years we had enjoyed many a pint and too much wine, in their rather cool digs just off Surrey Street. We were terribly sad to lose one of our favourite hang outs, so you can imagine our delight when we heard that it wasn't the end, but more a case of pausing until they found a new home.
Fast forward to the 29 August, and their doors open, amid the pandemic, but with social distancing measures installed and a brand new bounce in their step.
Myself and Julia donned our face masks and headed to West Croydon, to where Maplins used to be, to check out Matthews Yard's new yard.
As we approached from the high street we could see the sign large and welcoming amid the hustle and bustle of passing trams and people going about their day.  From the moment we opened the door and stepped inside, I could barely stop smiling. Instantly you're hit with a friendly aura and a sense of being amongst friends. It's bright, cheerful and everything this establishment stands for. Local artists adorn the walls providing the perfect backdrop for this warehouse-feeling café. High ceilings, flooded by natural light from the large storefront windows, it feels fresh and anything but soulless.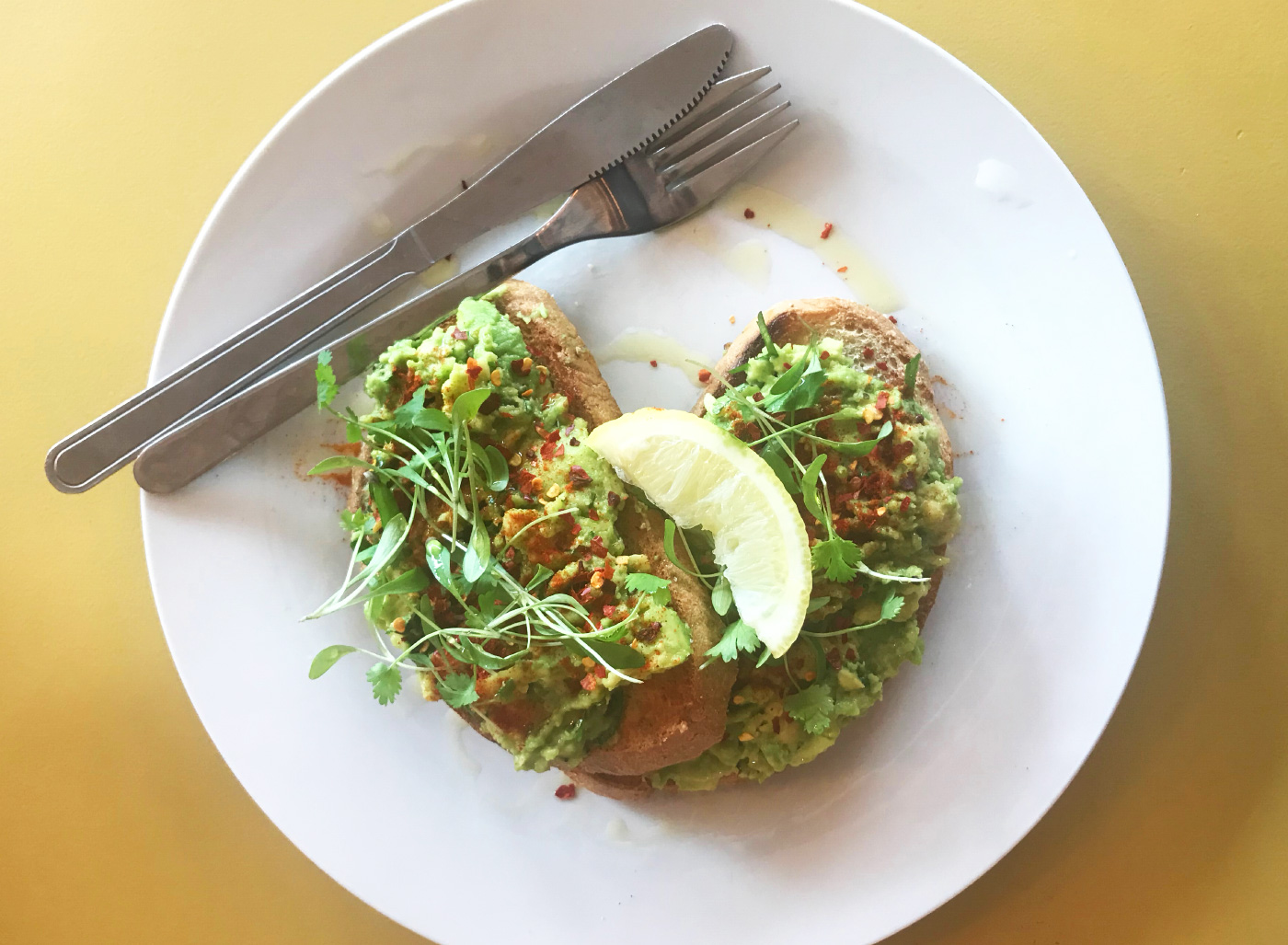 We took our seats and perused the menu via a quick QR code scan. Julia went for the Avo on toast… she's so predictable. I, on the other hand, went for the Yard Burger which I can only describe as sumptuous, mouth wateringly delicious and packed with flavour. It's a Moving Mountains patty served with american cheese, tomato, lettuce and a little pickle. Lip smacking goodness.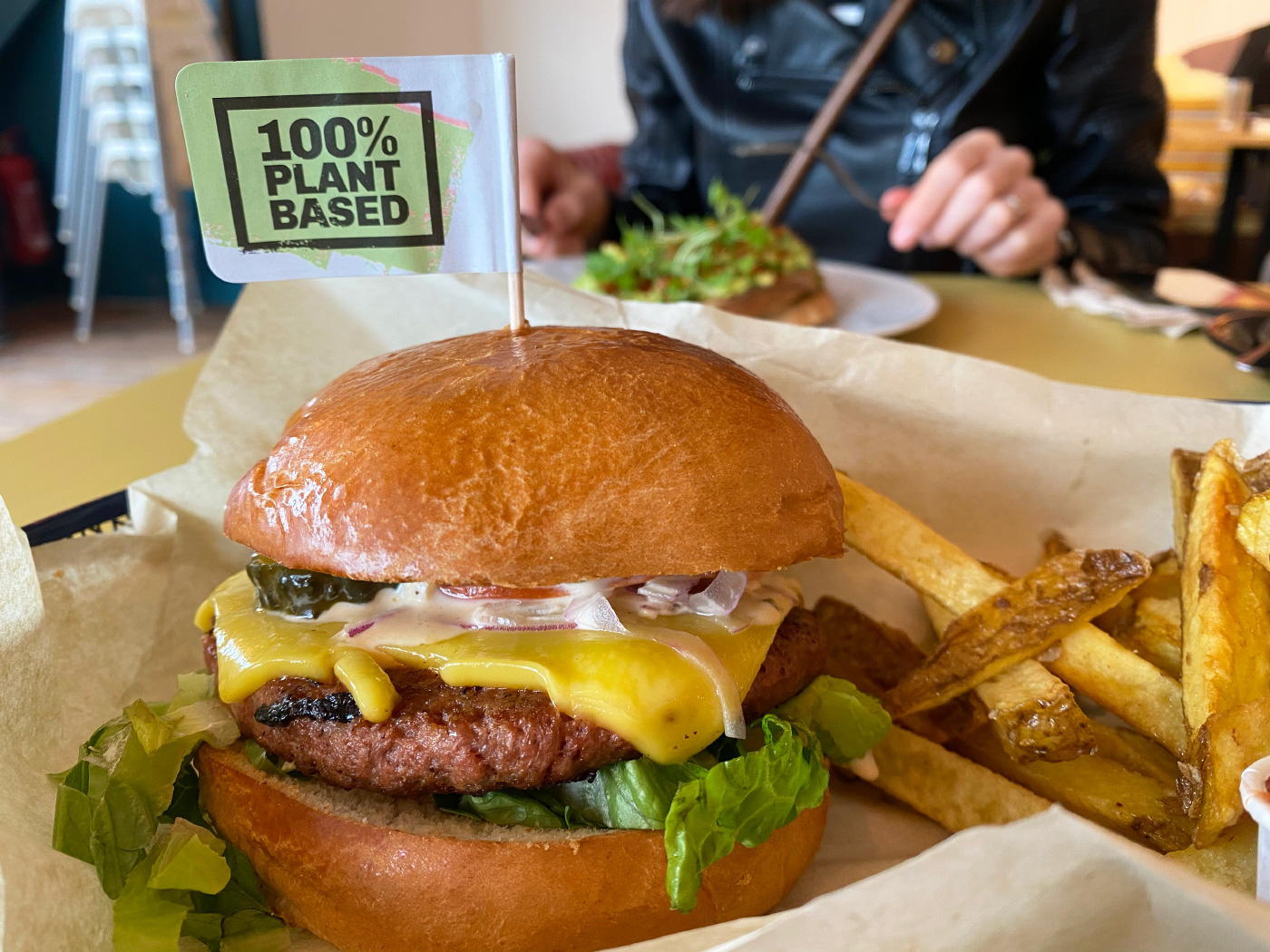 The menu is 100% vegan and with dishes like Dessert for breakfast (crispy french toast, with vanilla ice cream garnished with berries, toasted coconut flakes and a chocolate syrup) and Club Sandwich, I'll certainly be back for many a trip to work my way through the menu. The coffee is still one of the best in Croydon (beans roasted locally by 80 Stone Coffee Roasters) so it's worth a trip for that alone.
On to the artwork. There's a huge mural on the left by AlecLDN who is no stranger to our Croydon shore. He was resident artist at The Ends Festival in 2019. There is also work by Lis Watkins, Bev Jones, Nick Richards, Matt Bannister. If you like what you see, you can buy the work on display, or add it to your crimbo list.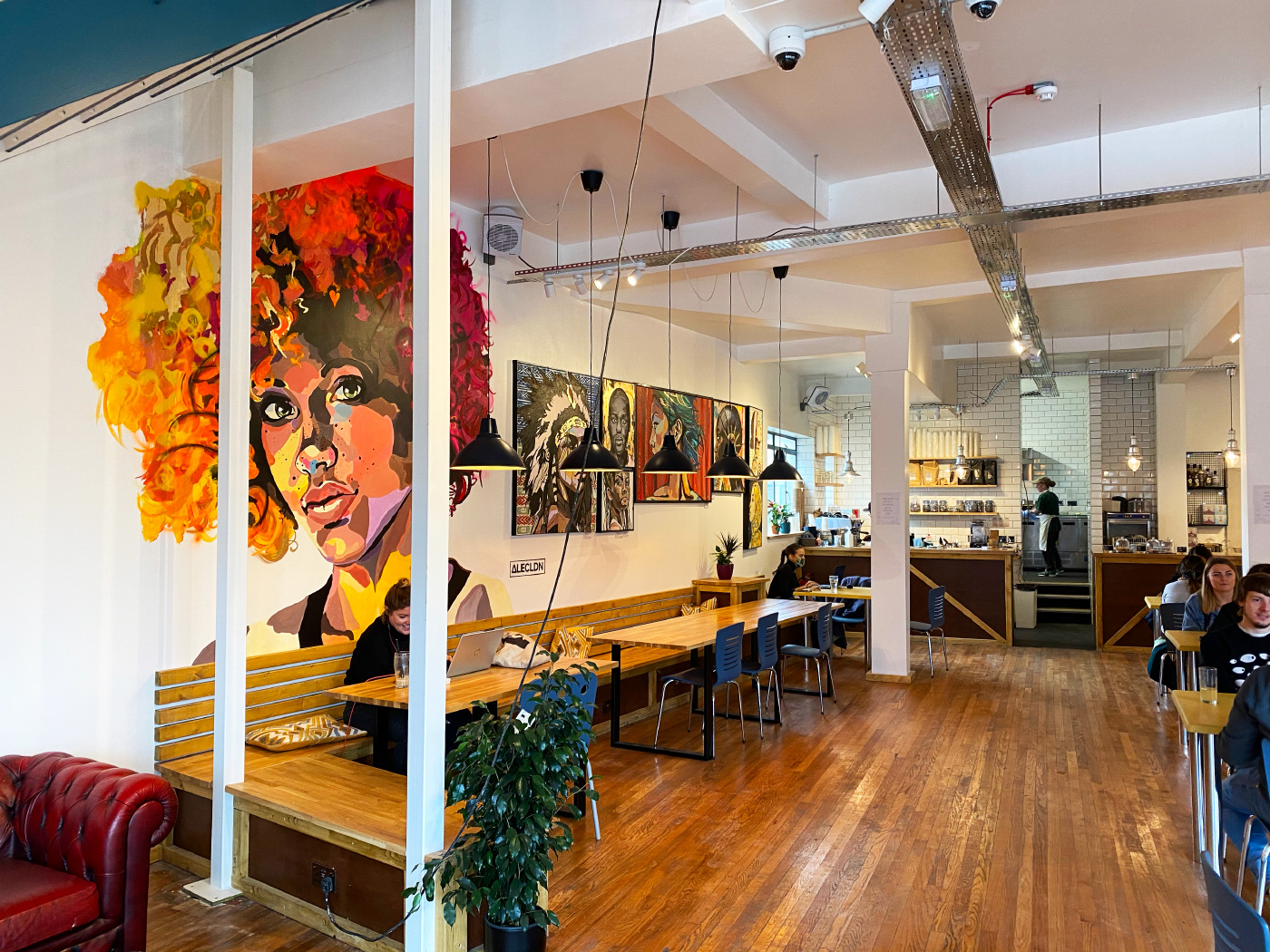 We were very impressed with the new Matthews Yard, and it's not even finished. There's a bar currently being installed and a second floor events space too, so this really is just the beginning of an exciting new chapter for owners Saif Bonar and Leoni Descartes.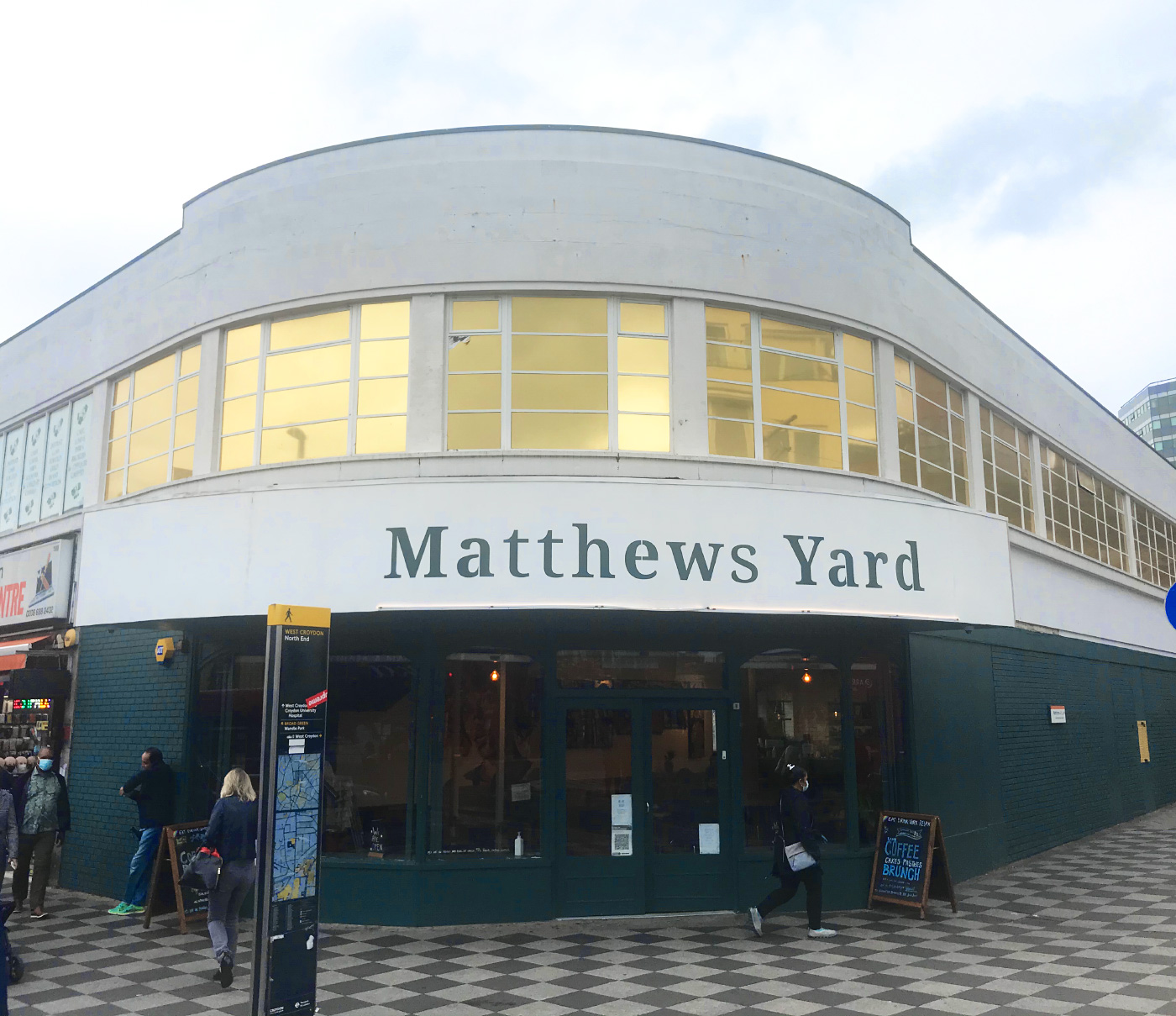 Keep up to date with their plans on the Matthews Yard website, or follow them on Instagram, Twitter and Facebook.
Posted by Angela