The launch of Croydon's London Borough of Culture is just over a week away, so we are continuing our chats with creative organisations involved with the programme. Here we catch up with Kendra Horsburgh, who is the Managing Director of BirdGang Ltd – an award-winning creative company which has Hip Hop dance art forms at its heart. They choreograph, perform, teach and produce avant-garde dance content for stage, theatre, TV, film, live events and more.
Croydonist: First of all, Croydon native or convert, and what area do you call home?
BirdGang: South Norwood is where we officially nest as a resident company at Stanley Arts, the place we call home. With all our Flock members coming from all areas of London and further afield, we develop and train as a company in South London, but our work takes flight across London and beyond.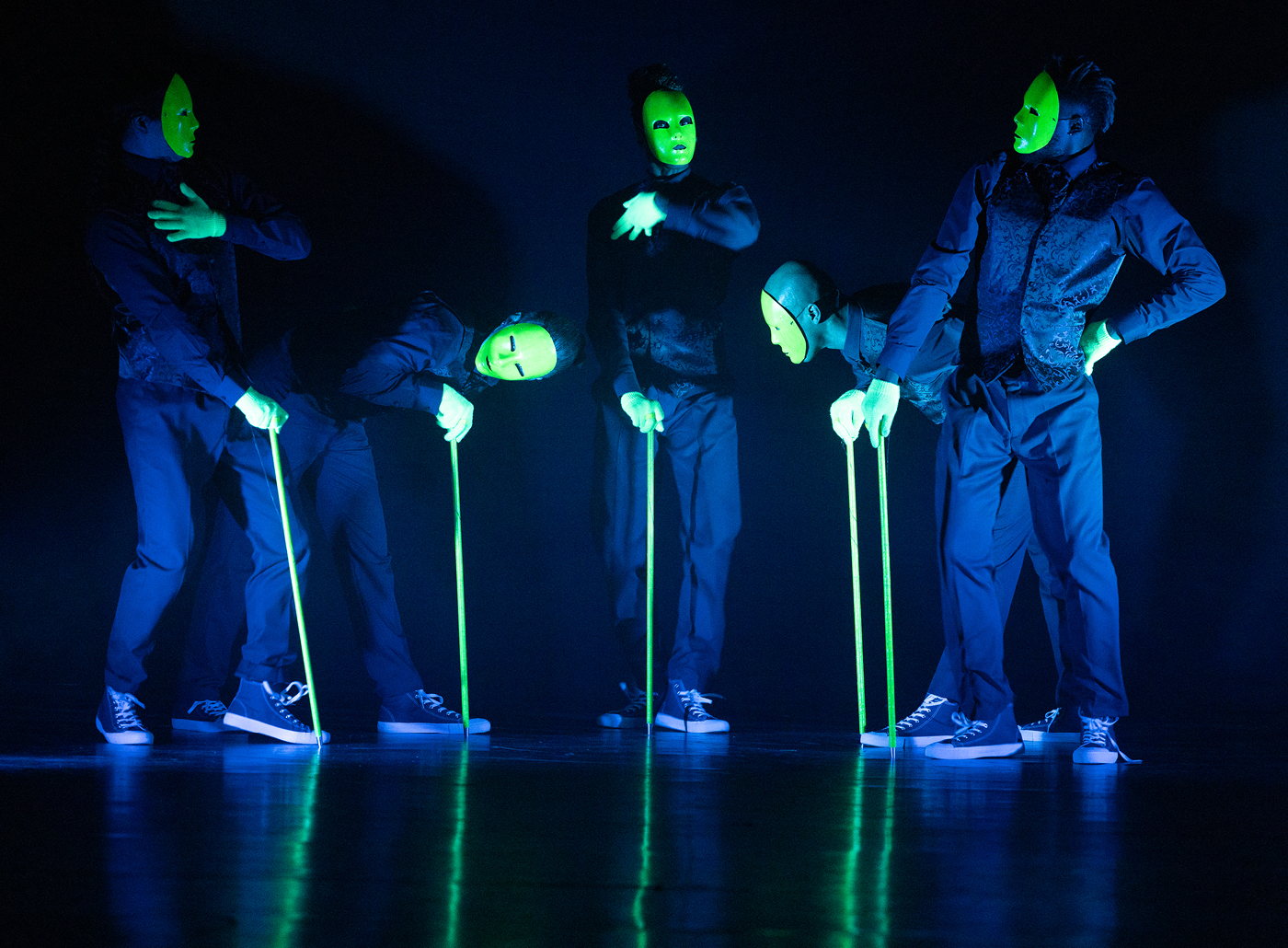 Croydonist: Can you tell us a bit about the history of BirdGang?
BirdGang: We are movement architects, bringing our unique vision, craft and live experience to brands, audiences and pupils around the world.
We first came together in 2005, all young, studying the Arts, and discovering who we were as creatives. BirdGang was born out of frustration that the industry was so focused on looks, celebrity, hype, and often a clear lack of creativity… We wanted our art to speak first, so we would wear masks, gloves and long-sleeved costumes to take away any visual bias, and to keep a mystery behind who we really were. We wanted our creativity to be in the spotlight and our art form to be respected, rather than because of whoever the performer happened to be (or look like etc).
Croydonist: What's the meaning behind the name?
BirdGang: Well partly, we take inspiration from flocks of birds. We flock together, but also have independent careers. We work as a collective with a horizontal management structure and ethos, creating what we want to create and supporting each other like a family.
But also in the spirit of transparency, The Urban Dictionary defines a birdgang as:
"A general way to describe a group or groups of people hanging out at a public park (often skateparks). A birdgang partakes in the use of drugs, alcohol, or nicotine while doing close to no other activities other than loitering."
Needless to say, we don't condone any drug use and don't recommend loitering in parks either! In true BirdGang fashion we like rewriting stereotypes and the status quo.
Our Values are AHEEHOP: Individuality, FLOCK: loyalty, COMMIT: commitment

Croydonist: Who is the team behind BirdGang?
BirdGang: You have the co-founders and directors, Simeon Qsyea (Creative Director), Kendra Horsburgh (Managing Director) and Ukweli Roach (Artistic Director). Extended management we have: Kenji Matsunaga, Kayla Lomas (Head of Education) and Simeon Campbell who run the Training and Education strand of the company. Most importantly you have a 30-person FLOCK of some of the best performers/creatives from the UK Hip Hop scene that form the Dance Company.
You can find out more about the FLOCK here.
Croydonist: What are your backgrounds in the arts?
BirdGang: We have 18 years of experience in all genres in the industry. Our founders studied at The Place, RADA and The Urdang Academy. We have worked with most theatres in the UK and many abroad. From Sadlers Wells to the Harlem Apollo, and the Grand Theatre of Luxembourg to name a few. We have worked with numerous artists, companies and brands and have worked in mediums from film, and stage, to TV, VR and immersive technologies.
Croydonist: How will you be involved in Croydon's London Borough of Culture?
BirdGang: We are very excited about the huge amount of activities and work we will be doing for Borough of Culture 2023. Keep an eye out on our website for updates.
The main ones we can confirm so far are listed below.
We are one of the 4 leading creatives companies delivering a programme for the COMMONS FESTIVAL at Stanley arts where we will be offering an array of workshops, performing as part of a Mixed Bill and hosting THE BATTLE CAGE 2.0.
We will be collaborating with JUICY Couture to offer an OTA free movement, freestyle and sharing workshop. An open space for us to explore and share movements and battle techniques.
Our EGGZ (BirdGang's Youth company) will be doing a curtain raiser and our FLOCK will be performing as part of a very exciting mixed bill.
Simeon Qsyea will be hosting an OTA participatory DANCE ON FILM workshop to share and celebrate some of the award winning Hip Hop theatre work that we have on film. See our film channel here.
We will be offering an OTA INTRO TO HIP HOP  workshop. This is for anyone to join who wants to explore movement and learn about the Hip Hop Dance art form. The class will be explorative and we really invite those who have never tried it before to come and enjoy moving with us.
We will be hosting the Battle cage battle 2.0, south London's favourite Hip Hop Battle event. See past battles here.
We are also delighted to announce that as a part of #ThisIsCroydon, the London Borough of Culture 2023, we'll create THE MULTIVERSE: an immersive dance theatre experience produced by Dance Umbrella, created with local people. This will be on 20 and 21 October 2023 at Stanley Arts.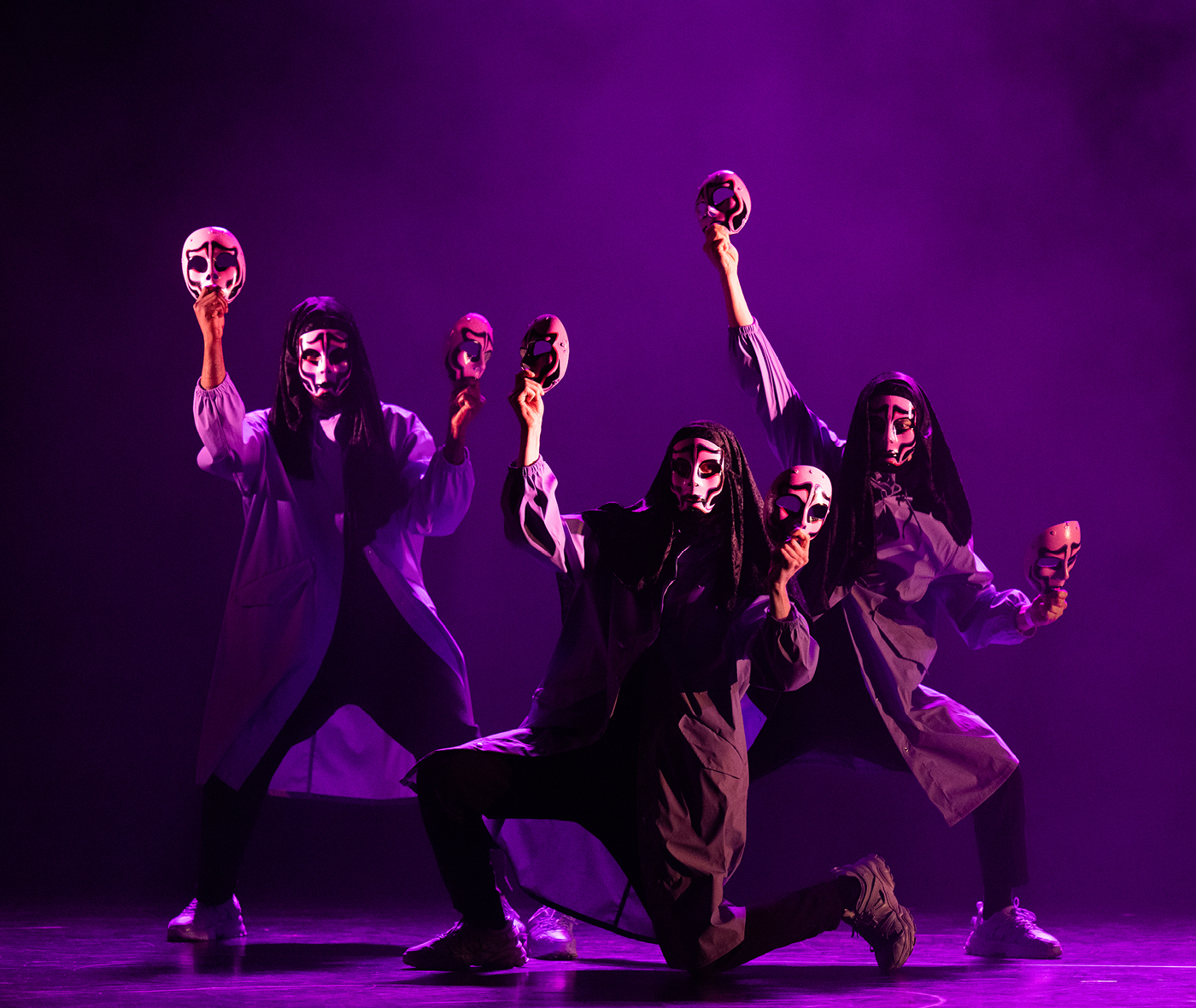 Croydonist: Can you tell us a bit about your current projects?
BirdGang: Currently we are creating a Set for the Launch of Borough of Culture. We are working on a piece for the BASE MOVEMENT AWARDS and will soon be going into Research and Development for the creation of an outdoor work that will be toured around school yards in the summer.
We are in the lab with a magician, collaborating on a new production called "BIRD'S- EYE-VIEW" but that is all we can announce for now… see more of our production work here.
Croydonist: Can anyone with an interest in Hip Hop get involved in your classes?
BirdGang: There are many ways to get involved:
Every Thursday we have an OTA Class at BASE Studios for which you can simply book online here. We also offer private mentorship or dance classes online and in person.
If you are 18+ we hold auditions for THE NEST, our professional training programme where you are closely mentored, trained in all Hip Hop art formats and performance experience.
If you are 14-18 we offer the EGGZ – our youth company training which is FREE in collaboration with C3.
We are looking into OTA classes at Stanley Arts if the demand is there so please get in touch if this is something you would be interested in: education@birdgangltd.com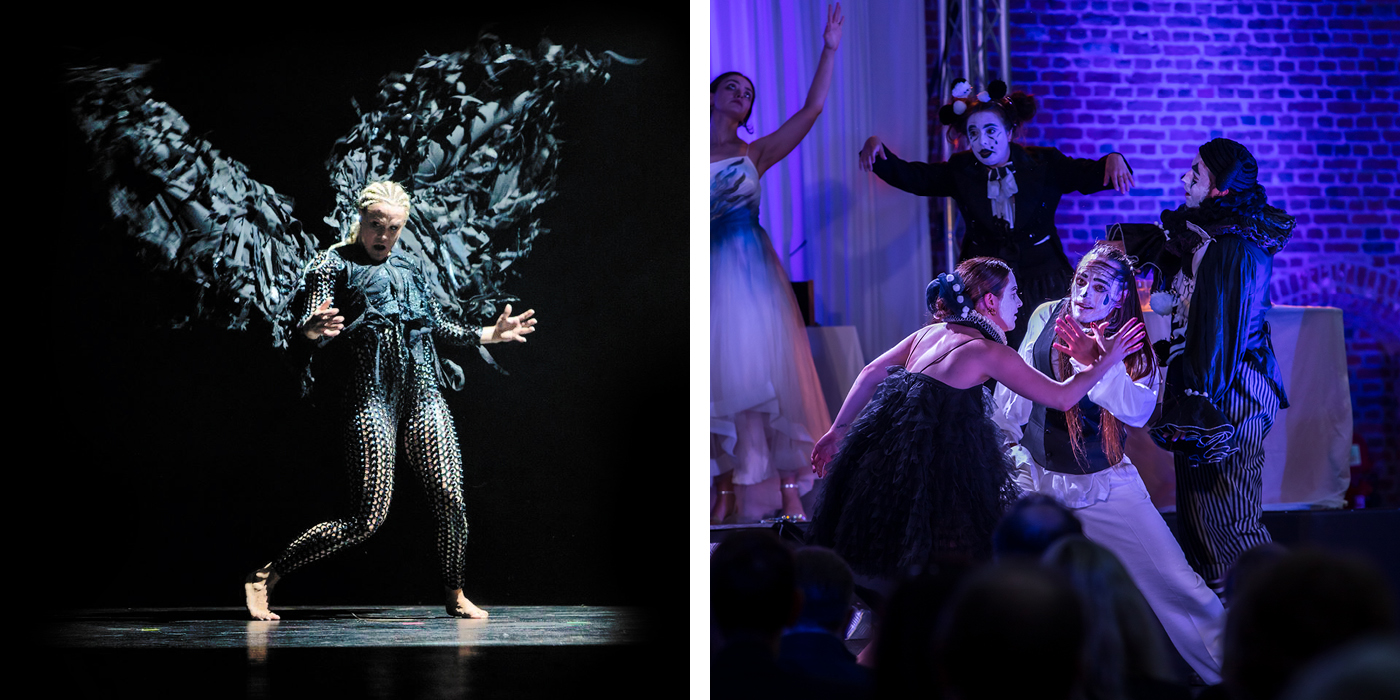 Croydonist: What has been your most memorable project to date?
BirdGang: We are always involved in such unique projects that it is hard to pick out one. We love collaborating with THE VACHE BAROQUE FESTIVAL, we toured our own work 'VICE' around the world with Breakin' Convention, we created a film with CHRIS HOPKINS from the English National Opera, we've worked with incredible singers and magicians as well as our very own productions such as NOX (where we merge reality and the virtual world with immersive technologies)… how can you choose a most memorable project when they are all so different and rewarding in their own ways?
Croydonist: Classic interview question – if you had to invite three creatives/performers out for drinks (dead or alive) who would they be?
BirdGang:
Wu Tang Clan
Edgar Wright
Denzel Washington
Prince…
(Sorry there are too many).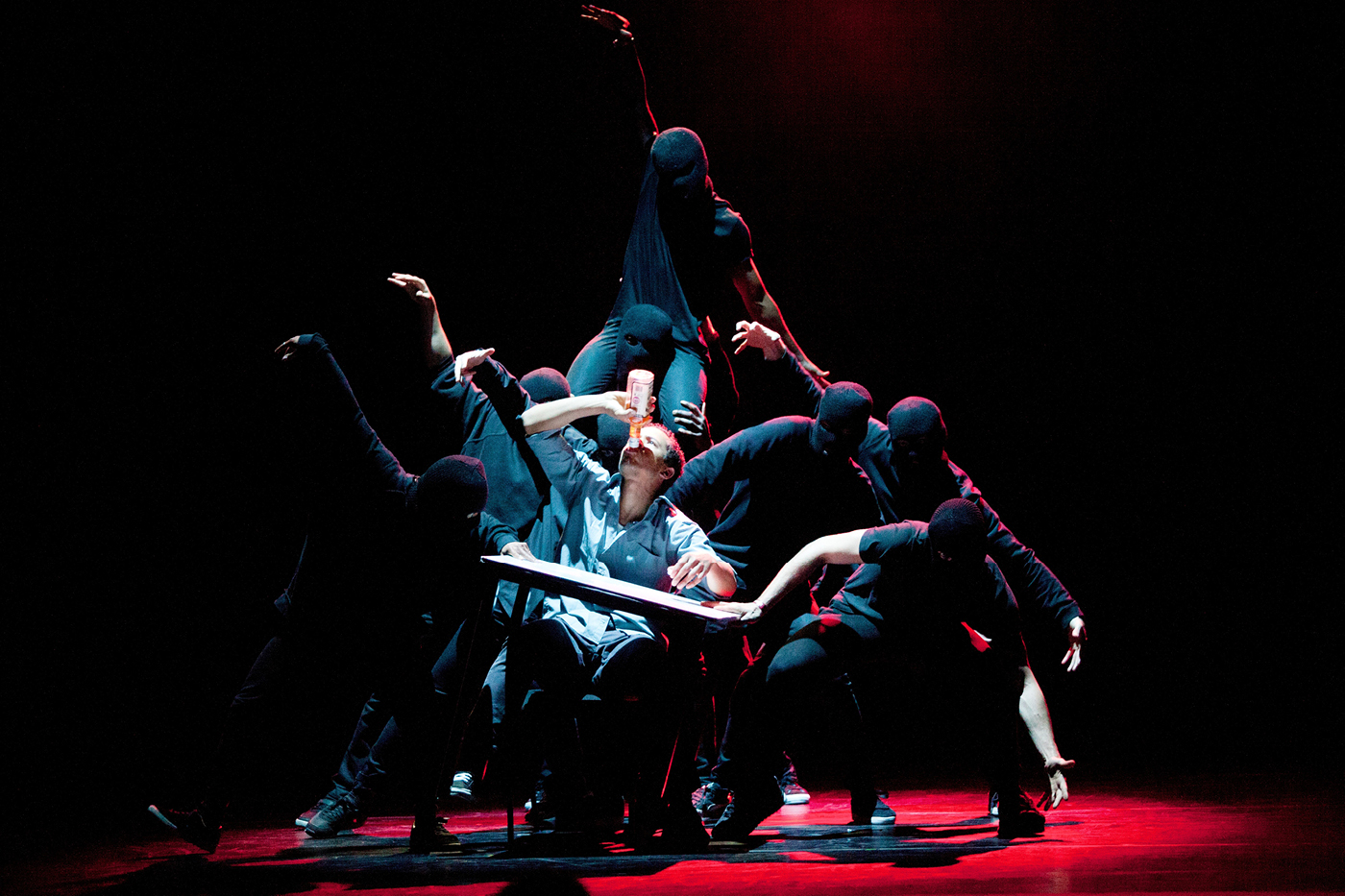 Croydonist: What are you most looking forward to about the London Borough of Culture?
BirdGang: Seeing all the amazing things Croydon has to offer… We are so unique and rich in cultural and creative energies and organisations… Let's show the rest of London and the world where it's all been Nesting.
Croydonist: And lastly what are your favourite places to go in Croydon?
BirdGang:
Stanley Arts
BoxPark
South Norwood Country Park
Tranquility Cafe on Portland Road
Portland Arms (A dog friendly pub).

Thank you to BirdGang Ltd for chatting with us. Find out more about them on their website, and follow them on Instagram, Facebook and Twitter. 
Read our first Borough of Culture chat with Queer Croydon here. 
Read our second Borough of Culture chat with Subrang Arts here.
Read our third Borough of Culture chat with Apsara Arts here.
All images courtesy of BirdGang Ltd – photos 2 and 4 by Paul Hampartsoumian, photo 5 (left) by Dave Barros, and photo 6 by Belinda Lawley.
Posted by Julia